Welcome Message from the Conference Chair
A New Approach for the Digital Age
Friends,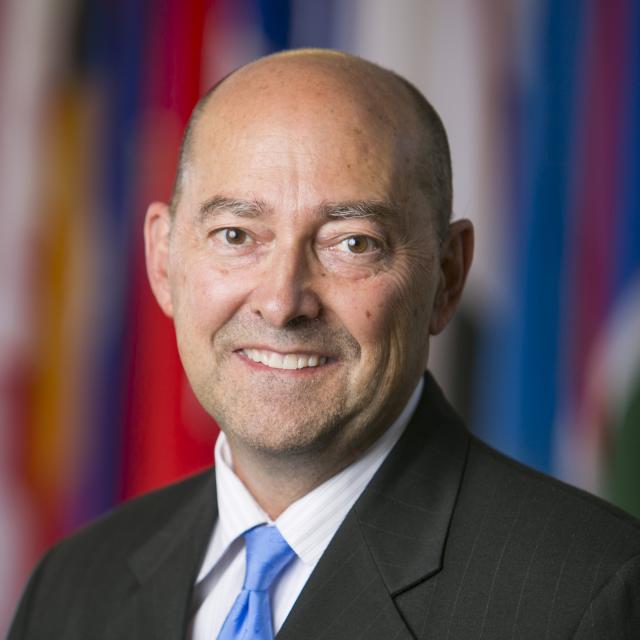 It is my pleasure to welcome you to the inaugural Conference on New Media and Democracy. As a center operating at the intersection of digital media and public policy, we at the Edward R. Murrow Center recognize the necessity of this conversation in our increasingly networked world.
The internet was supposed to save democracy. This is hardly a novel concept; indeed, through the years, the revolution has been printed, televised, and tweeted. Better, faster technology has made it easier to share information and ideas around the world, and today, digital media has taken the lead at the forefront of global conversations. Quicker information exchange has certainly brought the world closer together. But it has also opened new and unexpected rifts among us.
Here in the US, disinformation and other digital threats to democracy have become key issues in public debates. But this challenge is hardly unique to us. In many countries, individuals connect with the world primarily, if not exclusively, through new media platforms that can be exploited to reshape public consciousness. And in developed countries and emerging economies alike, it seems there is a growing dissonance between public policy and the private sector that leaves behind dangerous uncertainties.
Today's conversations come at a critical moment. National governments, both democratic and authoritarian, are scrambling to find solutions to these issues. Because the challenges impact an increasingly broad set of stakeholders around the world, effective solutions must cut across both countries and sectors. We hope this event will foster a global, cross-sector dialogue that will shed light on – and prompt actionable solutions to – the unique threats to democracy we face in a networked world.
Thank you for lending your voice to this important and timely conversation. I look forward to the contributions of our speakers and participants alike to developing innovative solutions to these dynamic and unprecedented challenges.
Admiral James Stavridis
Chairman, Conference on New Media and Democracy