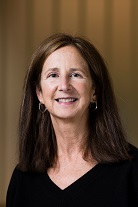 Amy Lischko, DSc, MSPH, Co-Director
Amy Lischko is Associate Professor in the Department of Public Health and Community Medicine at Tufts University School of Medicine. Prior to joining Tufts in 2007, Amy served in senior positions in Massachusetts state government for 14 years, including as the Commissioner of Health Care Finance and Policy and the Director of Health Care Policy under Governor Mitt Romney. Amy has an academic background in health services research and significant practical experience having served on the front lines of reform in Massachusetts. This background makes her a tremendous asset in state health policy environments. Her research and evaluation experience has focused on cost and quality transparency, improving the affordability and effectiveness of health insurance, translating research into policy, consumer engagement, and health care system redesign. Amy has provided consulting services to numerous organizations in Massachusetts as well as to states across the country including Rhode Island, Vermont, Maine, Minnesota, Washington, Alaska, Kentucky, Georgia, and the US Virgin Islands. She has been the recipient of numerous grants from various foundations and contracts from various funders at the state, federal, and local level. Amy holds a DSc in Health Services Research from Boston University, and an MSPH and a BS from the University of Massachusetts.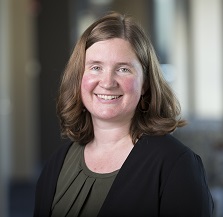 Signe Peterson Flieger, PhD, MSW, Co-Director
Signe Peterson Flieger is Assistant Professor in the Department of Public Health and Community Medicine at Tufts University School of Medicine. She joined Tufts in 2014. Signe served as a Presidential Management Fellow at the Centers for Medicare and Medicaid Services (CMS) in the Medicaid and Children's Health Division working with New England states on their home and community-based services waiver programs and also worked with non-profits conducting policy analysis on the impact of Medicaid policy changes on vulnerable populations. Signe brings expertise in mixed methods implementation research, evaluation, policy analysis, and organizational learning and culture change to studies of health services, systems, and policy. Her areas of expertise include payment and delivery system reform, care coordination, state health policy, primary care, palliative care, advance care planning, and aging. Signe holds a PhD in Social Policy and Health Services Research from Brandeis University, an MSW from Washington University in St. Louis, and an AB from Harvard College.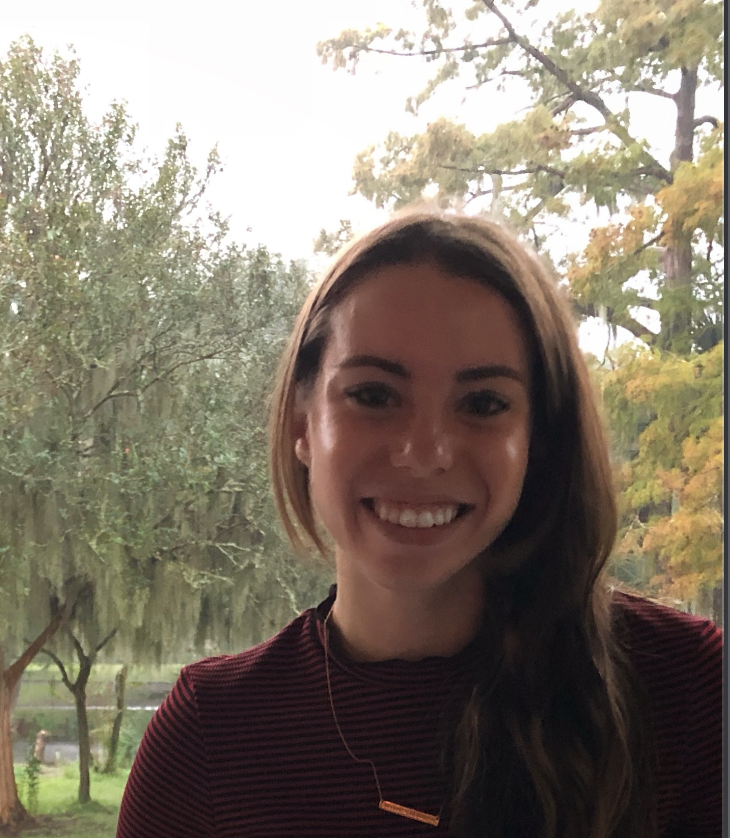 Brenna Miller, Policy Fellow
Brenna Miller is from West Greenwich, Rhode Island and is currently pursuing an MPH at Tufts University School of Medicine. Throughout college, she focused extensively on clinical research, starting with an internship through the state of Rhode Island examining recidivism rates among inmates with mental illness and continuing on to investigate the effects of neurofeedback training on adolescent behavioral disorders. She also researched media representation of persons with Autism Spectrum Disorders before moving on to work full time as a Behavior Interventionist in Burlington, Vermont. In this position, she worked one-on-one with teenagers with traumatic backgrounds and a history of behavioral issues to develop their decision-making abilities according to the principles outlined by Acceptance and Commitment Therapy (ACT). Her public health passions include mental health as well as maternal and child health (MCH). After working with Planned Parenthood as a Research Coordinator Intern, she became inspired by the MCH field and has since continued to volunteer as a Patient Advocate and to educate and advocate for women's health care and rights. Her ultimate goal is to use clinical research to help inform policy and to improve health outcomes globally. Brenna holds a BS in Psychology from Clemson University.
Hannah Sudhakar, Research Assistant
Hannah Sudhakar is a recent graduate of Tufts University, receiving her B.S. in Biopsychology and B.A. in Community Health in 2020. Throughout her undergraduate career, she has assisted in the study of the neurobiological mechanisms underlying social stress and substance use disorder in murine models, particularly with regards to cocaine. She has also interned with the Yale Child Study Center and Cogstate Ltd., assisting in the analysis of the Cogstate Pediatric Battery for tolerability in pediatric populations. Hannah's public health passions are primarily in the realm of global health, especially in neglected tropical diseases such as rabies in India and snakebite envenoming in endemic areas of Southeast Asia. Hannah also worked as an EMT for two years and an ER tech for one and a half years, where she honed various clinical skills. She ultimately hopes to apply these skills as a physician in the future and effect long-term health improvements in her patients. In her free time, Hannah loves to engage in a variety of activities, ranging from watercolor painting to reading to boxing to walking her ferret.
Affiliated Faculty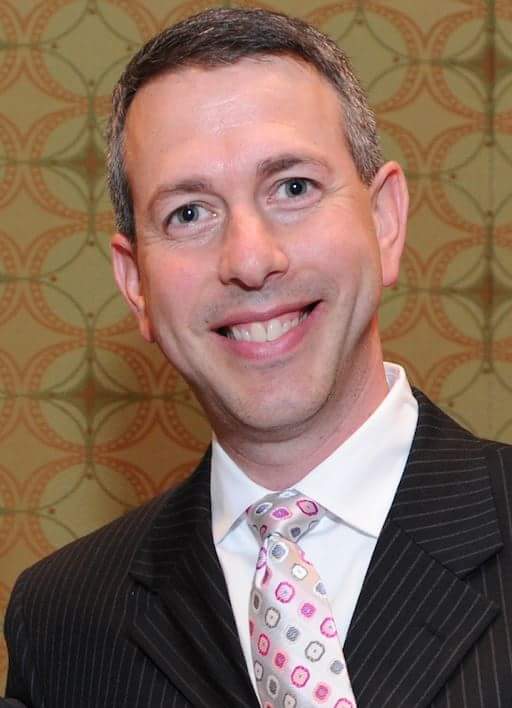 Wayne Altman is Professor of Family Medicine and Jaharis Family Chair at Tufts University School of Medicine. Wayne joined Tufts in 1998, serving as the Family Medicine Clerkship Director for 17 years. He practices Family Medicine at Family Practice Group in Arlington where he is President and co-owner of the practice. His research interests include advancing patient wellness through group visits, improving medical education, and primary care transformation. He is the Co-Founder of Wellness Campaign, a non-profit created to support communities, patients and providers. He also co-founded Care That Matters, a national multi-disciplinary group of health care professionals establishing and advocating for quality measures that are both patient-centered and evidence-based. Wayne is the founder of MAPCAP (MA Primary Care Alliance for Patients) which is working with clinicians and policymakers to develop prospective global payment models for primary care to increase primary care investment in Massachusetts. Wayne holds an MD from the University of Massachusetts and a BA from Brandeis University.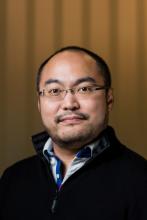 Kenneth K. H. Chui, PhD, MS/MPH
Ken Chui is Assistant Professor in the Department of Public Health and Community Medicine at Tufts University School of Medicine. He joined the Department in 2009. Ken is a methodologist with expertise in research design, quantitative data analysis, and innovative approaches to data visualization. He applies this expertise to a variety of research projects, including the examination of epidemics related to opioid overdoses and hepatitis C infections, health care decision making related to consumer choice of providers, health care claims data analysis, and health care delivery system evaluation projects. Ken holds a PhD and an MS in Food Policy and Applied Nutrition from the Friedman School of Nutrition Science and Policy at Tufts University, an MPH in Epidemiology and Biostatistics from Tufts University School of Medicine, and a BSc in Food and Nutritional Sciences from the Chinese University of Hong Kong.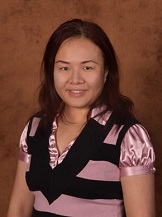 Mei Chung is Associate Professor in the Department of Public Health and Community Medicine at Tufts University School of Medicine. Before coming to Tufts in 2013, Mei was an assistant director of an Agency for Healthcare Research and Quality (AHRQ) designated Evidence-based Practice Center at the Tufts Medical Center. Mei has more than a decade of experiences in conducting rigorous evidence synthesis across wide ranges of health questions. Throughout her work, her analyses have informed U.S. Preventive Services Task Force's (USPSTF) clinical guidelines, coverage decisions in Medicare, Medicaid, and the Affordable Care Act (ACA), and nutrition recommendations such as Dietary Reference Intake values (DRIs) and Dietary Guidelines for Americans (DGA). Mei also has expertise in developing new methods or adapting existing methods of evidence synthesis and stakeholder engagement in research to enable or facilitate the translation of evidence to policy. For the past three years, she has participated in several public health nutrition policy analyses with interdisciplinary expert committees at the National Academies of Sciences, Engineering, and Medicine. Mei holds a PhD from the Friedman School of Nutrition Science and Policy at Tufts University, an MPH from Boston University, and a BS from Taipei Medical College in Taiwan.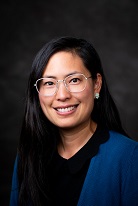 Kimberly Dong Breen, DrPH, MS, RD
Kim Dong Breen is Assistant Professor in the Department of Public Health and Community Medicine at Tufts University School of Medicine. Before joining Tufts as faculty in 2017, Kim was a research assistant and project manager for over a decade working on several studies related to HIV and nutrition. Kim's current research focuses on food insecurity and dietary quality as determinants of health, particularly with people living with HIV and individuals involved with the criminal justice system. Her current projects explore health disparities and causes and consequences of food insecurity among adults on probation and evaluating the transition of healthcare from jail to the community for people with HIV. Additional areas of interest include addressing food systems to improve food access, nutritional consequences of substance and alcohol use, and improving linkage to healthcare for vulnerable populations. Kim holds a DrPH from Tufts University School of Medicine, an MS from Tufts University Friedman School of Nutrition Science and Policy, an RD from Frances Stern Nutrition Center at Tufts Medical Center, and a BS from University of California, Berkeley.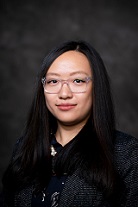 Wenhui Feng is Assistant Professor in the Department of Public Health and Community Medicine at Tufts University School of Medicine since 2019. Wenhui's research applies policy analysis and behavioral economics to a variety of health policies. She primarily focuses on obesity-related policies, including menu labeling, active transportation, and the Supplemental Nutrition Assistance Program (SNAP). She also examines characteristics of the health and social safety net, including the relationship between program generosity and health outcomes. She applies policy analysis and behavioral economics to a variety of health policies. Wenhui's is currently evaluating local health departments' role in shaping a system that supports healthy behaviors, and how to better leverage local health departments to improve health policies. Wenhui holds a PhD in Public Administration and Policy from Rockefeller College of Public Affairs and Policy at the University of Albany, an MPP from Arizona State University, and a BS from South China University of Technology.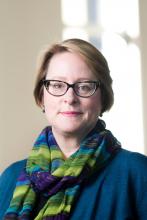 Susan Koch-Weser, ScM, ScD
Susan Koch-Weser is Associate Professor in the Department of Public Health and Community Medicine at Tufts University School of Medicine. She came to Tufts in 2008. Susan's research addresses how people find, understand, and apply information when making health decisions. She has worked on a range of projects, including research into patient decision-making and consumer choice of health care services, and product labeling to promote healthy behaviors. Susan is an active member of Tufts CTSI's Stakeholder & Community Engagement Program, Addressing Disparities in Asian Populations through Translational Research (ADAPT), a community-academic partnership based in Boston's Chinatown. She contributes methodological expertise, including having led a community health survey of Chinatown residents, and developing collective impact projects designed to promote health by coordinating interventions and data collection across multiple agencies. Susan holds a ScD and ScM from the Harvard School of Public Health and a BA from Wellesley College.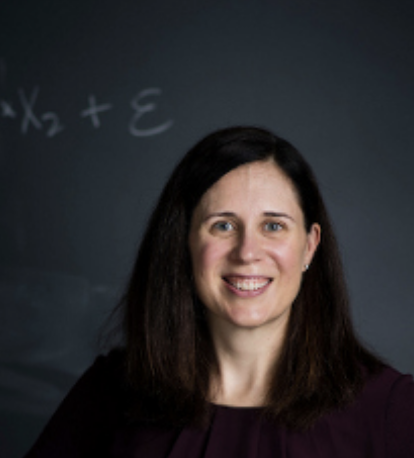 Melissa McInerney, PhD, MPP
Melissa McInerney is Associate Professor of Economics at Tufts University. Prior to joining Tufts in 2014, she was on the faculty at William and Mary. Melissa is an applied microeconomist whose research interests include health care policy and workplace safety. Her work related to health care policy examines the direct and indirect effects of the Affordable Care Act Medicaid expansion on insurance coverage, health care, and health for older, low-income adults. Her work related to workplace safety primarily examines incentives in the Workers' Compensation (WC) insurance program that provides medical care and cash benefits for workers who are injured on the job. Melissa brings expertise using large, secondary data sets such as the American Community Survey, the Health and Retirement Study, the National Health Interview Survey, hospital discharge data, and Medicare claims data. She has been funded by the Agency for Healthcare Research and Quality, the National Institute on Aging, the Department of Labor, the Russell Sage Foundation, and the Upjohn Institute for Employment Research. Melissa holds a PhD in economics from the University of Maryland, College Park, an MPP from Georgetown University, and a BA from Carleton College.