Program Leadership
Kim Dong, DrPH, MS, RDN
Program Director
Kim Dong (she/her) is an Associate Professor in the Department of Public Health and Community Medicine at Tufts University School of Medicine. Before joining Tufts as faculty in 2017, Kim was a research assistant and project manager for over a decade working on several studies related to HIV and nutrition. Kim's current research focuses on healthcare access and food and nutrition security as determinants of health, particularly with people with HIV and justice-impacted individuals. Her current projects explore food insecurity among adults on probation, evaluating interest in PrEP for HIV prevention among incarcerated adults, assessing unmet nutritional needs among people participating in methadone treatment programs, and evaluating the role of CHWs in the health care workforce. Additional areas of interest include AAPI health equity. Kim holds a DrPH from Tufts University School of Medicine, an MS from Tufts University Friedman School of Nutrition Science and Policy, an RD from Frances Stern Nutrition Center at Tufts Medical Center, and a BS from the University of California, Berkeley.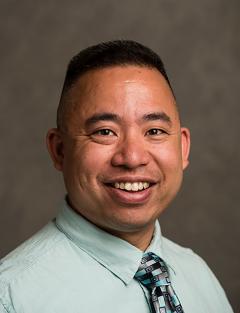 Fernando Ona, PhD, MPH, MSW, MDiv, LCSW
Associate Director
Fernando Ona (he series) is a Clinical Professor in the Department of Public Health and Community Medicine at Tufts University School of Medicine. He joined the Department in 2014. Fernando's research focuses on mental health and psychosocial stabilization interventions in contexts of war, conflict, and complex humanitarian emergencies, especially with survivors of torture. Over the course of twenty-five years, Fernando has held public health appointments at local, State, and global health institutions to address health inequities and structural violence in communities that are disproportionately impacted by disease morbidity and mortality. Fernando holds a doctoral degree from the University of California, Berkeley, an MPH from Tulane University School of Public Health and Tropical Medicine, an MSW from Boston University School of Social Work, and an MDiv (magna cum laude) from Boston University School of Theology. He is currently a DMin student as the Whitney M. Young Fellow and the FOR Walter Wink and June Keener Wink Fellow at Boston University School of Theology.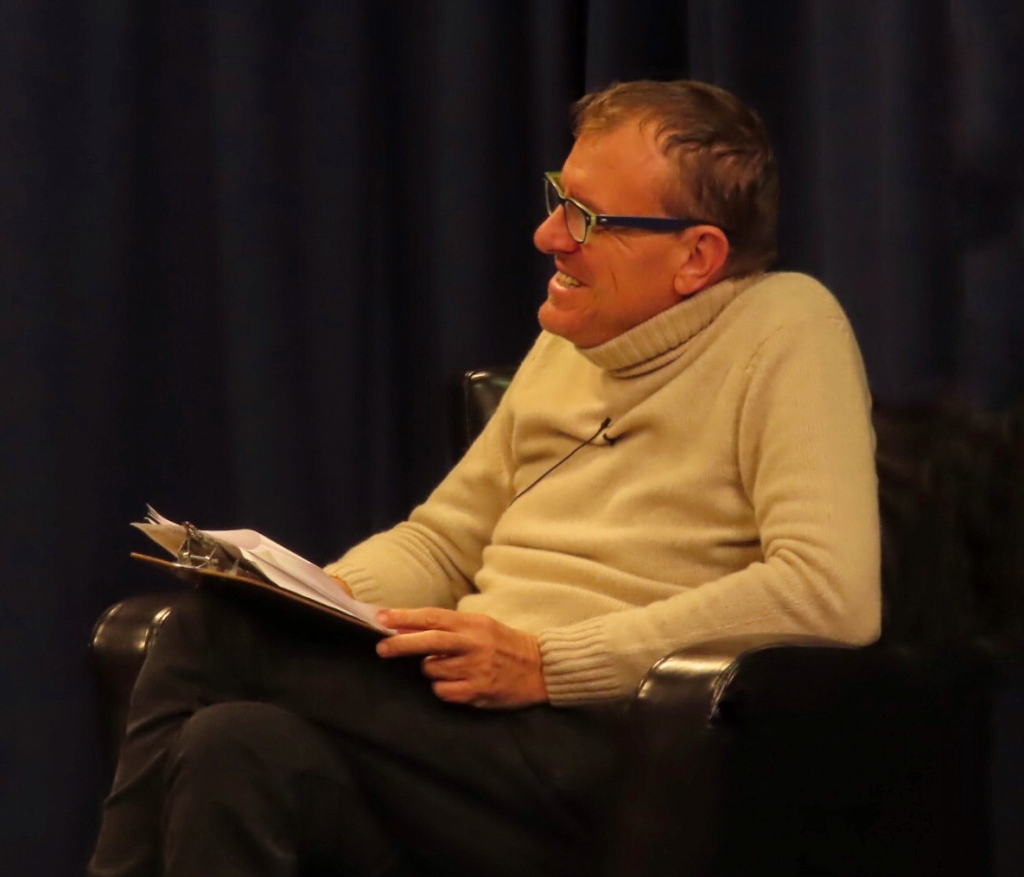 Pep Vicente, BA
CHW Instructor
Pep Vicente is a Community Health Worker and Team Lead at Massachusetts General Hospital, serving disadvantaged populations. Additionally, he teaches Medical Spanish and in educational programs for the city of Chelsea. He was born in Barcelona, Spain.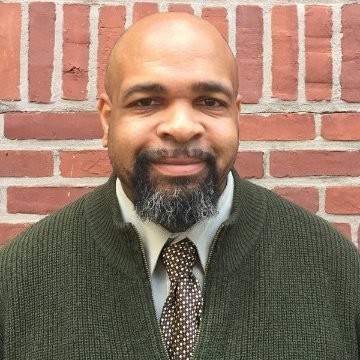 Albert Pless, MS
Community Liaison and Instructor
Albert W. Pless, Jr is the Director of Diversity, Equity, and Inclusion for the Town of Andover, Massachusetts. He is also an Adjunct Professor at the Tufts School of Medicine Online MPH program and a guest lecturer at the Tufts School of Community Health. Albert has over 25 years of experience working in community-based programs in the Greater Boston area.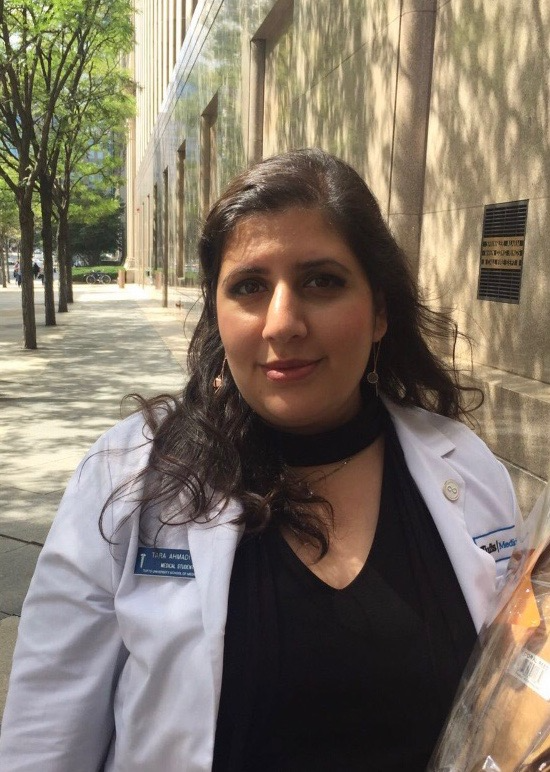 Tara Ahmadi, MD, MPH
Program Administrator
Tara Ahmadi (she/her), MD MPH is a graduate of Tufts University School of Medicine, interested in advocacy, research, and education. She received her undergraduate degree in chemical biology from UC Berkeley. After working for a few years, she studied public health with a concentration in global health at Tufts University School of Medicine. Tara has been involved in different research projects with a public health focus during and after her time in medical school. Tara's research interests are health inequities and medical ethics, reproductive health and rights, and health in LGBTQIA+ and immigrant populations. Tara has had the honor of collaborating with community health workers in several projects and is very excited that she has the opportunity to work closely with the Tufts COHERE team and trainees.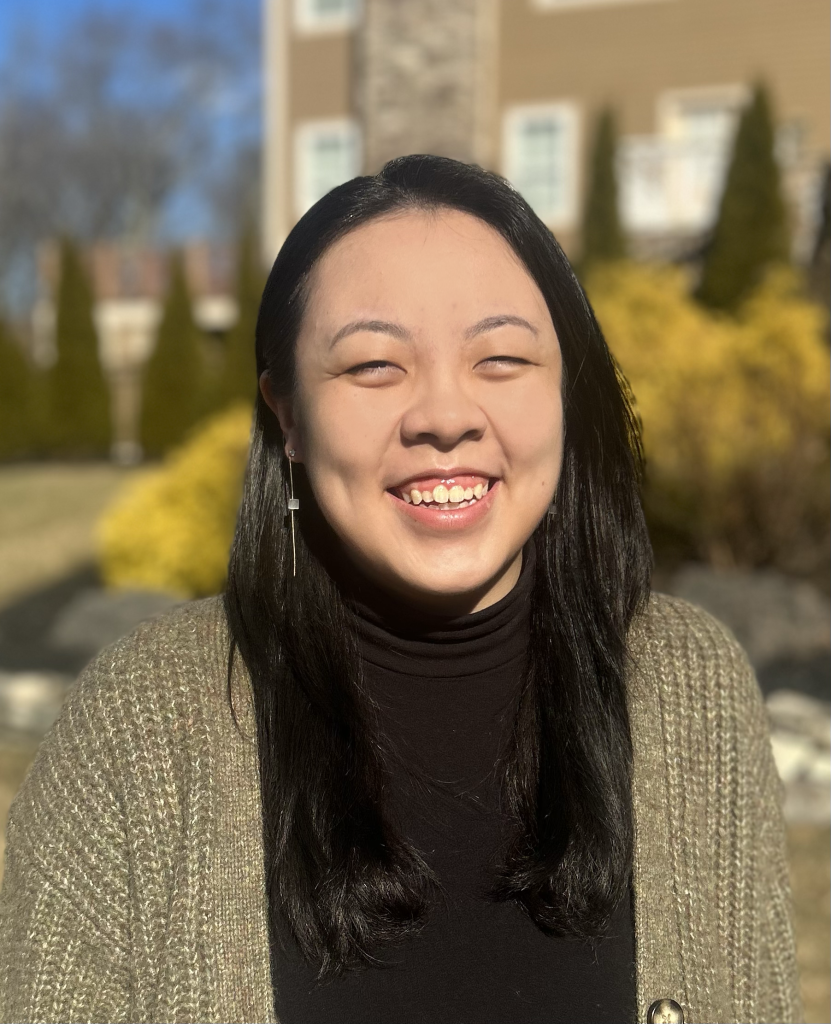 Amanda Yuan, BA
Program Administrator
Amanda Yuan (she/her) is a graduate of Tufts University with a BA in Community Health. During her time as a student, through experiences on research projects and community-based programs, she fostered a passion for health justice and accessibility for all. From a young age, Amanda has aspired to the work of community health workers and admired the impactful ways they empower others in communities experiencing continued violence and neglect by the healthcare system. She is honored to be involved in a program aiming to uplift amazing trainees who share a passion for serving their communities.
Student Staff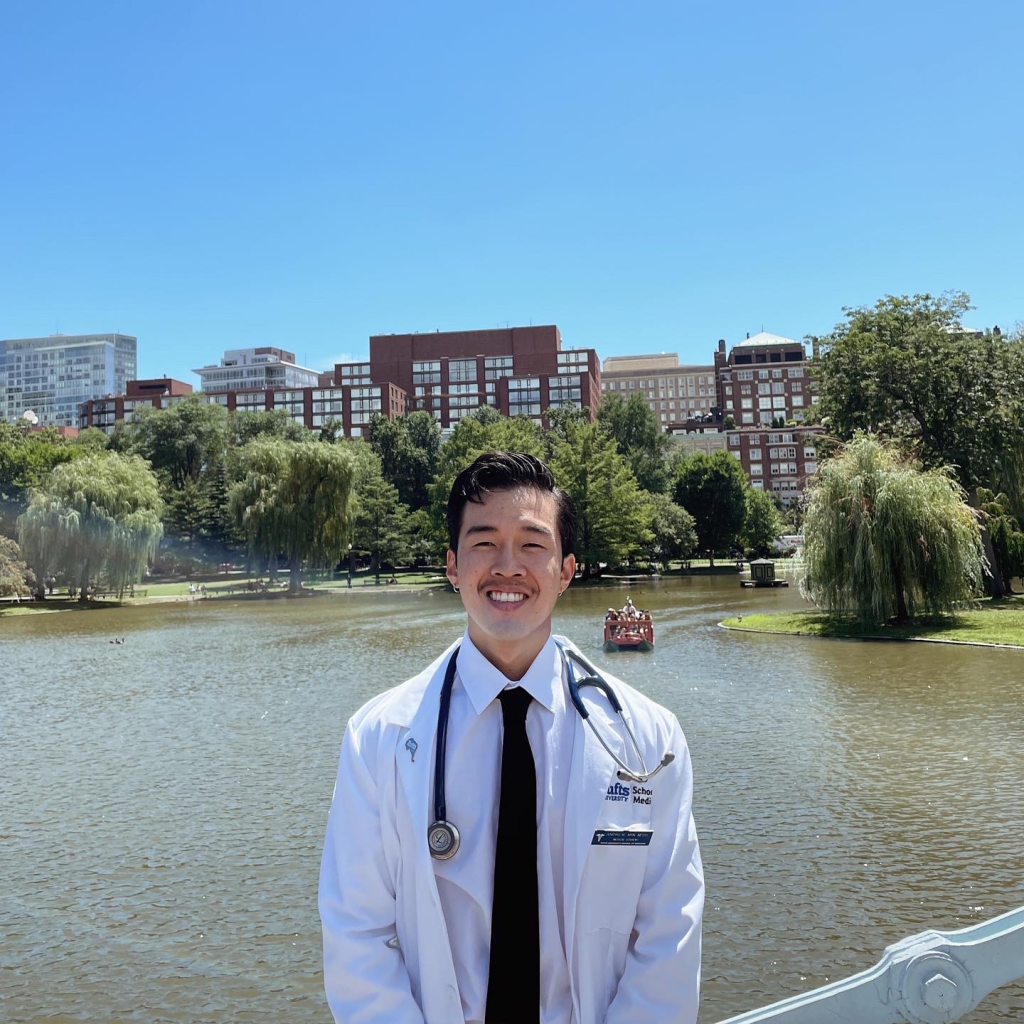 Andrew Min
Tufts MD/MPH '26 Candidate
Andrew Min grew up in sunny San Diego before studying Psychobiology at UCLA. In Los Angeles, Andrew fostered his passion to deliver equitable, compassionate, and accessible healthcare to unhoused communities through the Mobile Clinic Project. Andrew is passionate about street medicine, LGBTQ+ health, and increasing access to affordable healthcare!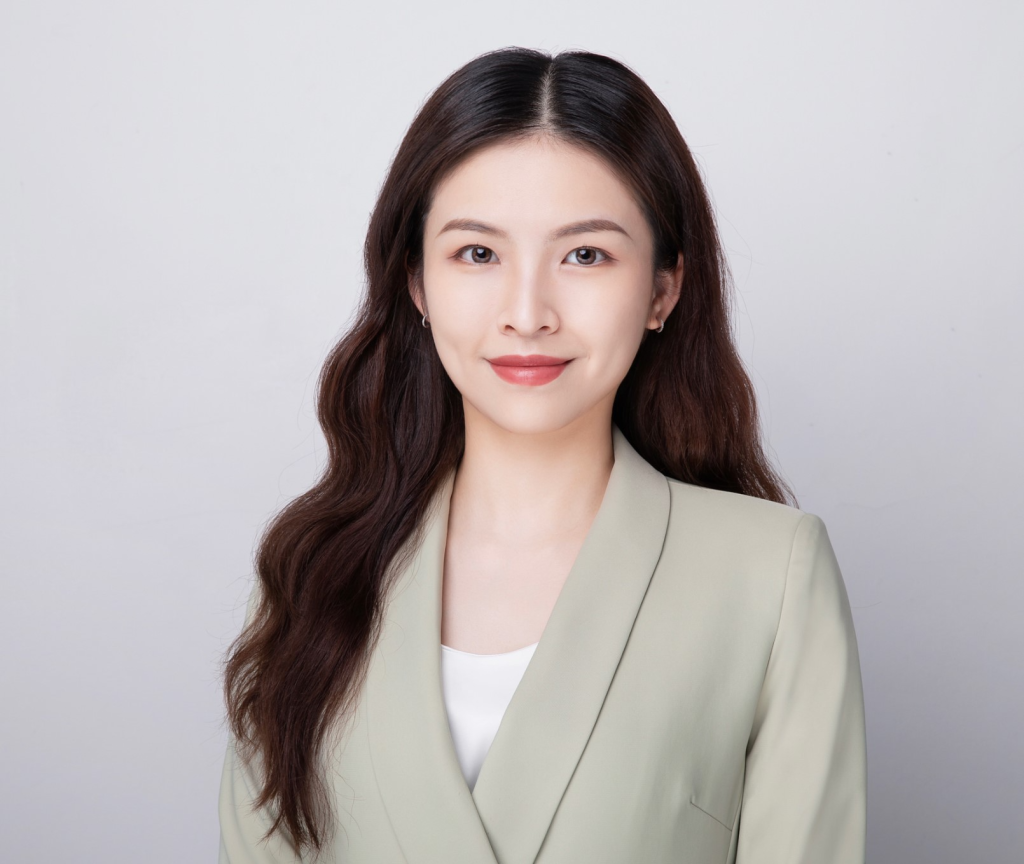 Yajing Luo
NICBC MS/Simmons DPD Candidate
Yajing Luo (she/her) is a graduate student studying nutrition communication and dietetics. She is highly interested in health equity related issues and motivated to advocate for minorities. For Tufts COHERE, she will assist with curriculum development, specifically on nutrition topics. With prior experience in community nutrition and health communication, she hopes to prepare our CHWs with better nutrition knowledge to help our communities.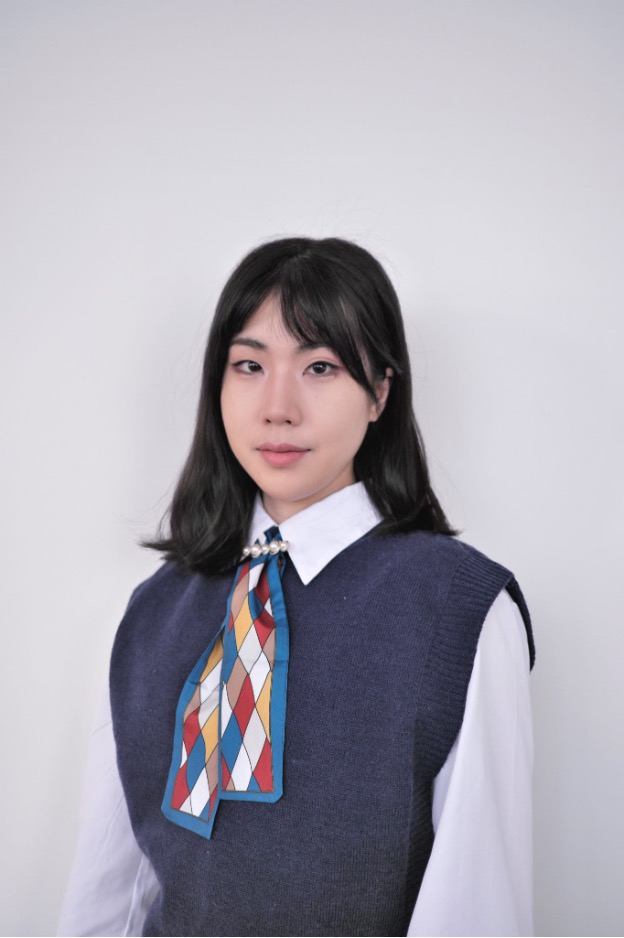 Muyang Wu
Tufts MS/MPH Candidate
Muyang Wu (she/her) is an International student from China, graduated from the University of Delaware with a degree in Nutritional Sciences/Dietetics. She is currently enrolled in the MS/MPH program at Tufts University, with an MS concentration in Nutrition Intervention and Community Behavior Change; and an MPH concentration in Epidemiology and Biostatistics. She has studied and worked in quantitative and qualitative analysis, and has skills with SAS, STATA, NVIVO and other analysis software. She is a research assistant for Tufts COHERE assisting with program evaluation.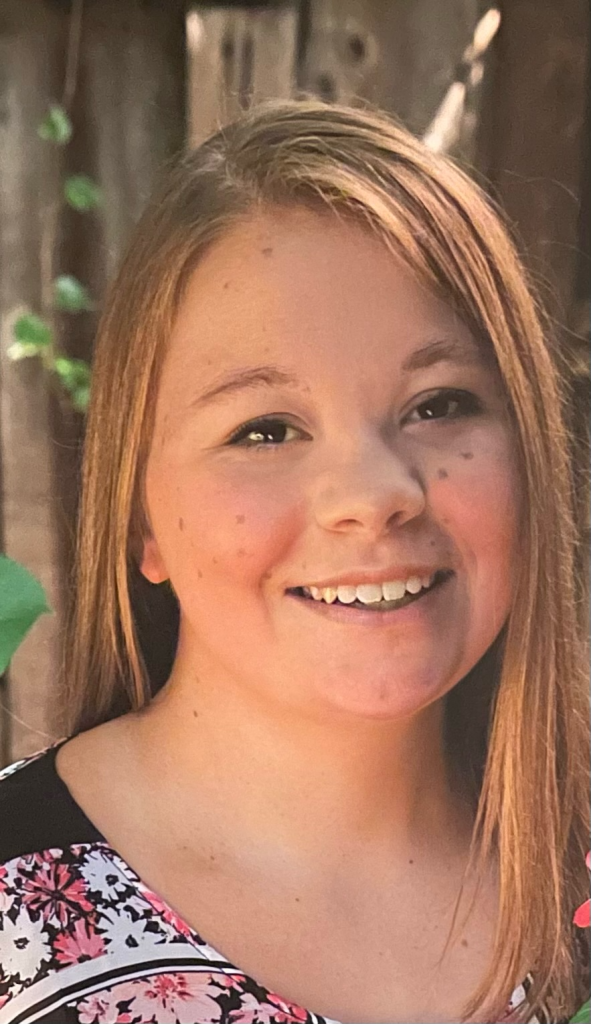 Emma Buyea
Tufts BS Candidate
Emma Buyea (they/them) is a sophomore at Tufts University pursuing a double major in Biology and Community Health with a Music minor. They are a certified EMT. Their interests span across the medical and public health fields. They are considering both PA school and an MPH. They are currently an undergraduate fellow on the COHERE project.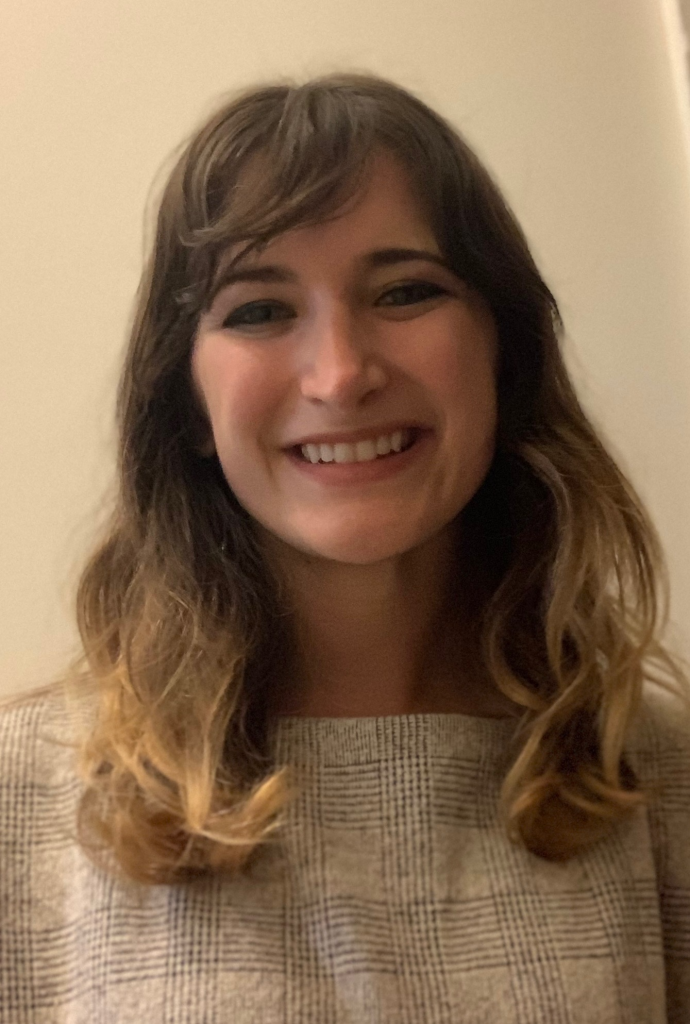 Diana Bender-Bier
Tufts MS Candidate
As a returned Peace Corps Volunteer (Rwanda) and an Avodah social justice corps alumnus, Diana Bender-Bier (she/her) is a believer in inclusion and sustainable global community development. Primarily, she's worked with single adults experiencing homelessness and with under-resourced youth. Currently, she's a second-year MS student at the Friedman School studying Food and Nutrition Policy and Programs. She values planning, learning, collaborating with local groups and organizations, working on a team to problem-solve, organization, creativity, innovation, cross-cultural understanding, connection, and transparency. She is passionate about mixed methods and community-based participatory research; social justice; social work; eradicating poverty; food, nutrition, and housing security; global health; racial equity; and, immigrant rights, among others. Diana hopes to work as a policy/research analyst or program associate in the anti-poverty space when she graduates in May. She loves and is constantly inspired while working with Kim and her research team. Kim is the true definition of an advocate for health equity, and uses her brilliance, love of learning, skills, and experience to do so much good for so many, particularly for under-resourced communities/populations. She feels truly honored to be on this team!