ASDA District 1 Fireside Chat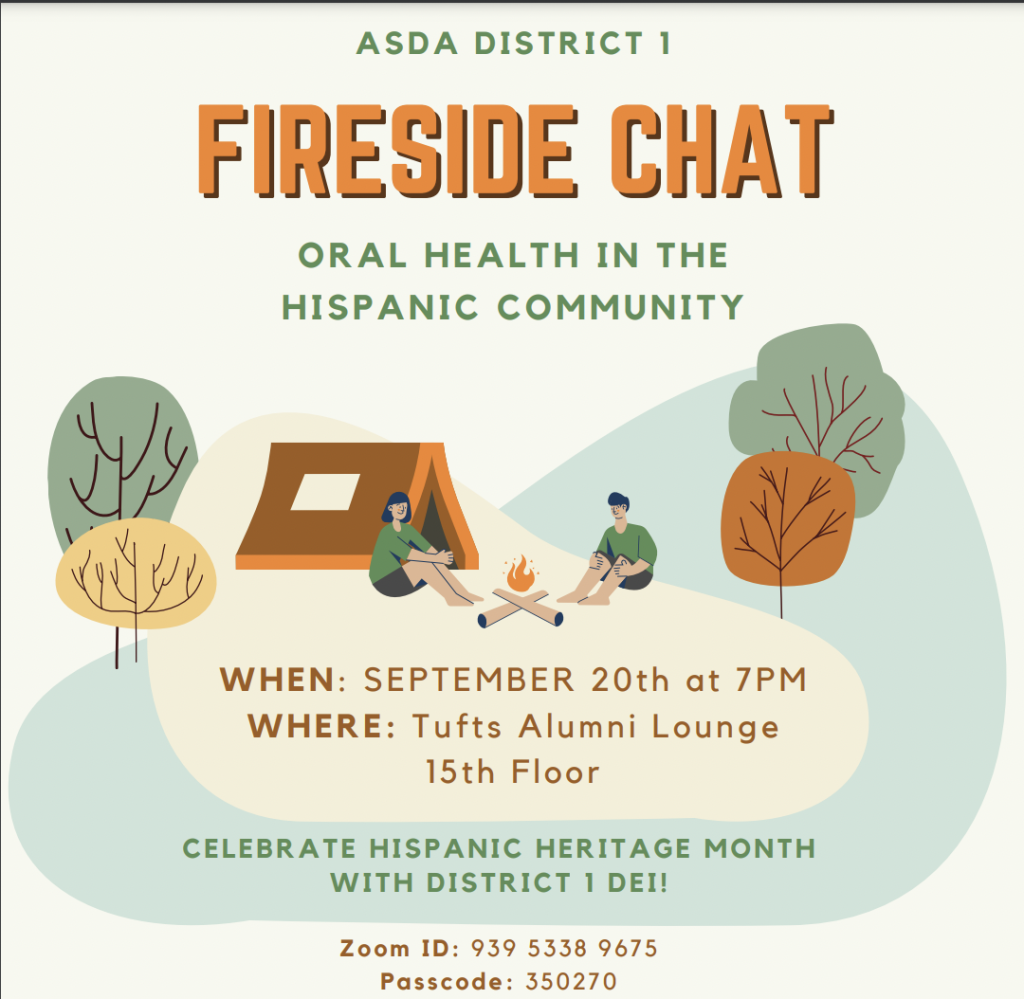 We are excited to inform you about an upcoming event hosted by District 1 ASDA DEI. We cordially invite you to participate and extend support to our "Fireside Chats" dialogue circle event, which will focus on the important topic of "Hispanic Folx and Oral Health."

Event Details:
Date: September 20th, 2023
Time: 7:00 PM
Location: Tufts Dental School, Alumni Lounge, 15th Floor
Zoom Option: Available for remote attendees

The Fireside Chats event aims to foster a constructive and inclusive dialogue about the oral health challenges and disparities faced by the Hispanic community. It provides an excellent opportunity for attendees to gain insights, share experiences, and contribute to a more equitable and informed discussion on this critical topic.

We want to ensure that your chapter members are well-informed and engaged in this event. To facilitate this, we will have the event flyer ready by tonight and will commence marketing efforts starting tomorrow. We kindly request your support in promoting this event within your chapter and encouraging participation.

We are committed to creating an inclusive environment and fostering meaningful conversations that drive positive change in oral healthcare. We hope to see your chapter members in attendance either in person at Tufts Dental School or via the Zoom option.