The operations of The Fares Center are managed by its Director and Center Coordinator.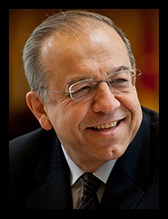 Nadim Rouhana, Director
Professor of International Affairs and Conflict Studies
Email: Nadim.Rouhana@tufts.edu
In addition to research and writing on conflict studies and international negotiation, Dr. Rouhana's research includes work on the Israeli-Palestinian conflict, Israeli and Palestinian societies, the dynamics of protracted social conflict, collective identity and democratic citizenship in multi-ethnic states, settler colonialism, and questions of reconciliation and transitional justice. His most recent books include "When Politics Are Sacralized: International Comparative Perspectives on Religious Claims and Nationalism" (Cambridge University Press,2021); "Israel and its Palestinian Citizens: Ethnic Privileges in the Jewish State" (Cambridge University Press, 2017); and "The Palestinians in Israel: Readings in history, politics, and society" (Mada al-Carmel, 2015).
Dr. Rouhana is currently working on a book proposing a new paradigm for conflict resolution. Prior to joining Fletcher, Dr. Rouhana was the Henry Hart Rice professor of conflict analysis and resolution at George Mason University. He was a co-founder of the Program on International Conflict Analysis and Resolution at Harvard's Weatherhead Center for International Affairs, where he co-chaired the Center's seminar on International Conflict Analysis and Resolution from 1992-2001. Dr. Rouhana is an affiliate faculty at the Harvard Program on Negotiation at Harvard Law School. He is also founding director at the Mada al-Carmel–Arab Center for Applied Social Research in Haifa.
---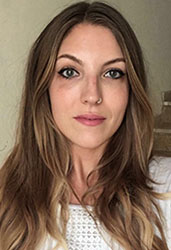 Amaia Elorza Arregi, Center Coordinator
PhD Student
MALD '21
Email: Amaia.Elorza_Arregi@tufts.edu
Amaia is a second-year PhD Student, focusing on conflict resolution and social movements. In addition to her role at the Fares Center, Amaia also works as a Teaching Fellow and Research Assistant. She completed the MALD in May 2021. During the MALD, Amaia focused on conflict resolution, gender and human security, with a particular focus on the Middle East.
Amaia lived in the West Bank from 2012 to 2018, working as a legal researcher on international law and human rights violations in the Israeli-Palestinian conflict. At Fletcher, she co-organized the Decolonizing International Relations Conference, worked as a Research Assistant at the World Peace Foundation and as a Teaching Assistant and Coordinator at the Tufts University Prison Initiative. During the summer of 2020 she was a Topol Fellow in Nonviolent Resistance and analyzed the impact of external actors on nonviolent resistance movements in the West Bank.
Amaia holds a Law Degree (J.D.) from the Complutense University of Madrid and a BSc in Politics and International Relations from the London School of Economics.