The activities of the Fares Center benefit greatly from the advice and support of the Academic Committee. The Center draws on regional experts from within The Fletcher School and the broader Tufts University community. These experts span a breadth of disciplines and specialties that embody the interdisciplinary spirit at The Fletcher School and within the work of The Fletcher School.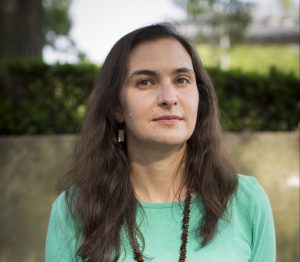 Amahl Bishara
Associate Professor, Anthropology; Chair, Anthropology; Associate Professor, Studies in Race, Colonialism, and Diaspora
Amahl Bishara is Associate Professor and Chair of the Anthropology Department at Tufts University. She is the author of Crossing a Line: Laws, Violence, & Roadblocks to Palestinian Political Expression (Stanford 2022), about different conditions of expression for and exchange between Palestinian citizens of Israel and Palestinians in the West Bank, and Back Stories: U.S. News and Palestinian Politics (Stanford University Press 2013), an ethnography of the production of U.S. news during the second Palestinian intifada. She also writes about popular refugee politics in the West Bank, attending to struggles over and through media, water, space, and protest. Working with youth at the Lajee Center, in Aida Refugee Camp, Bethlehem, she has co-produced two bilingual children's books. She is co-director of the award-winning documentary "Take My Pictures For Me" (2016, with Mohammad Al-Azza). She is on the editorial boards of Journal of Palestine Studies and Cultural Anthropology and is the president elect of the Middle East Section of the American Anthropological Association. 

Khaled Fahmy
Professor, History; Edward Keller Professor of North Africa and the Middle East, History
Having been educated at the American University in Cairo and the University of Oxford, and having earlier taught at Princeton, NYU, Columbia, Harvard and Cambridge Universities, Professor Fahmy is a historian of the modern Middle East with special emphasis on nineteenth-century Egypt. His books and articles deal with the history of the Egyptian army in the first half of the nineteenth century, and the history of medicine, law and urban planning in 19th- and 20th-century Egypt. Through working on such topics as conscription, vaccination, quarantines, forensic medicine and legal torture, he charts the specific ways in which a modern state was established in Egypt and the manner in which Egyptians accommodated, subverted or resisted the institutions of this modern state. In addition to his academic publications which have appeared in both English and Arabic, he is also active on regular and social media (Facebook, Twitter, YouTube, Clubhouse as well as his own bi-lingual blog: www.khaledfahmy.org). Over the past few years, he has been using his social media platforms to share ideas about his new academic project: a military, social and cultural history of the 1967 Arab-Israeli conflict. You can watch his 12-part video about the war here (in Arabic): shorturl.at/HKX16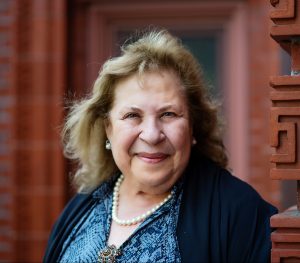 Leila Fawaz
Issam M. Fares Chair in Lebanese and Eastern Mediterranean Studies, The Fletcher School; Professor, The Fletcher School; Professor, History
Professor Leila Fawaz is the Issam M. Fares Professor of Lebanese and Eastern Mediterranean Studies. Born in Sudan and raised in Lebanon, Professor Fawaz received a B.A. and M.A. in History from the American University of Beirut and an M.A. and Ph.D. in History from Harvard University. She joined the Tufts faculty in 1979 as an Assistant Professor and was promoted to the rank of Professor in 1994. She served as Chair of the History Department from 1994 to 1996, Dean of the College of Liberal Arts and Jackson College, and Associate Dean of the Faculty between 1996 and 2001. She was the Founding Director of the Fares Center for Eastern Mediterranean Studies at Tufts University between 2001 and 2012. She holds a dual appointment as Professor of Diplomacy at The Fletcher School and Professor of History at Tufts University. In 2020, Harvard University awarded Professor Fawaz with the Harvard Medal. In 2014 she received the Harvard Alumni Association's Lifetime Achievement Award. In 2012, Professor Fawaz was named a Chevalier in the French National Order of the Legion of Honor, France's highest award, given by decree of the president of France. She served on the Governing Boards of Harvard University as an Overseer between 1996 and 2012 and was elected to serve as President of the Overseers for 2011-12. A Carnegie Scholar (2008-10), she is a member of the Council on Foreign Relations and a member of the Comité Scientifique of the Maison Méditerranéenne des Sciences de l'Homme at the Université d'Aix-Marseille in France. She served on several committees for the European Science Foundation in Strasbourg, France as well as on committees of the Social Science Research Council, the Steering Committee of the European Science Foundation, and as a delegate to the American Council of Learned Societies.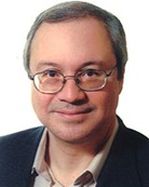 Malik Mufti
Professor of Political Science, Tufts University
Professor Malik Mufti teaches courses on international relations as well as the politics of the Middle East. He received a Ph.D. and an M. A. from Harvard University, an M.A. from Yale University and a B.A. from Middlebury College. He is the author of Sovereign Creations: Pan-Arabism and Political Order in Syria and Iraq (1996), and Daring and Caution in Turkish Strategic Culture: Republic at Sea (2009). He has also written shorter pieces on the domestic politics, international relations, and political thought of the Near East, including his latest journal articles "The AK Party's Islamic Realist Political Vision: Theory and Practice" (Politics and Governance, October 2014); "Democratizing Potential of the 'Arab Spring': Some Early Observations" (Government and Opposition, July 2015); and "Neo-Ottomanists and Neoconservatives: A Strange Alignment in the 1990s" (Insight Turkey, Winter 2016). He is currently working on a research project on realism in Islamic political thought. He is a recipient of the Lillian and Joseph Leibner Award for Distinguished Teaching and Advising.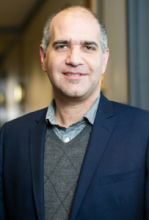 Kamran Rastegar
Professor of Comparative Literature, Tufts University
In addition to his position as Professor of Comparative Literature, Professor Rastegar is the former Director for the Center for Humanities at Tufts, as well as Director of Tufts' Arabic Program. His research encompasses two areas relating to the study of modern Arabic and Persian literatures and cultures. First, he studies Persian and Arabic literary history in the late nineteenth and early twentieth century, with a focus on movements of cultural revival or innovation. Professor Rastegar's first book, "Literary Modernity between Europe and the Middle East", explored the origins of the conception of literary modernity in Arabic and Persian literatures, a topic that he has further addressed in articles and as editor of a special issue of the journal Middle Eastern Literatures. Second, Professor Rastegar researches the role of cinema and visual culture in the formation of cultural memory in conflict and post-conflict social settings. This research is reflected in his second book, "Surviving Images: Cinema, War and Cultural Memory in the Middle East".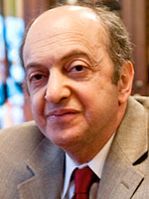 Ibrahim Warde
Adjunct Professor of International Business, The Fletcher School
Professor Ibrahim Warde is an adjunct professor of international business at The Fletcher School. His books include The Price of Fear: The Truth Behind the Financial War on Terror, which has been translated into French, Italian, Japanese, and Czech, and was selected by Foreign Affairs as one of the best books of the year about economic, social, and environmental issues, and Islamic Finance in the Global Economy, now in its second edition. He has previously taught at the University of California, Berkeley, at MIT's Sloan School of Management, and at other universities in the United States and abroad. He was a Carnegie scholar focusing on informal finance in the Islamic World. He is also a writer for Le Monde Diplomatique and a consultant.
He holds a B.A. from Université Saint Joseph in Beirut, Lebanon, an MBA. from France's Ecole des Hautes Etudes Commerciales, and an M.A. and a Ph.D. in Political Science from the University of California, Berkeley.