The activities of the Fares Center benefit greatly from the advice and support of the Academic Committee. The Center draws on regional experts from within The Fletcher School and the broader Tufts University community. These experts span a breadth of disciplines and specialties that embody the interdisciplinary spirit at The Fletcher School and within the work of The Fletcher School.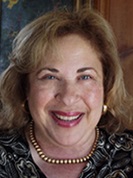 Leila Fawaz, Founding Director
Issam Fares Professor of Lebanese and Eastern Mediterranean Studies
Email: Nadim.Rouhana@tufts.edu
In addition to research and writing on conflict studies and international negotiation, Dr. Rouhana's research includes work on the Israeli-Palestinian conflict, Israeli and Palestinian societies, the dynamics of protracted social conflict, collective identity and democratic citizenship in multi-ethnic states, settler colonialism, and questions of reconciliation and transitional justice. His most recent books include "When Politics Are Sacralized: International Comparative Perspectives on Religious Claims and Nationalism" (Cambridge University Press,2021); "Israel and its Palestinian Citizens: Ethnic Privileges in
the Jewish State" (Cambridge University Press, 2017); and "The Palestinians in Israel: Readings in history, politics, and society" (Mada al-Carmel, 2015).
Dr. Rouhana is currently working on a book proposing a new paradigm for conflict resolution. Prior to joining Fletcher, Dr. Rouhana was the Henry Hart Rice professor of conflict analysis and resolution at George Mason University. He was a co-founder of the Program on International Conflict Analysis and Resolution at Harvard's Weatherhead Center for International Affairs, where he co-chaired the Center's seminar on International Conflict Analysis and Resolution from 1992-2001. Dr. Rouhana is an affiliate faculty at the Harvard Program on Negotiation at Harvard Law School. He is also founding director at the Mada al-Carmel–Arab Center for Applied Social Research in Haifa.
---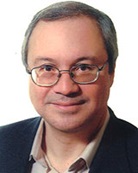 Malik Mufti
Professor of Political Science at Tufts University
Email: Malik.Mufti@tufts.edu
Malik Mufti teaches courses on international relations as well as the politics of the Middle East. He received a Ph.D. and an M. A. from Harvard University, an M.A. from Yale University and a B.A. from Middlebury College. He is the author of Sovereign Creations: Pan-Arabism and Political Order in Syria and Iraq (1996), and Daring and Caution in Turkish Strategic Culture: Republic at Sea (2009). He has also written shorter pieces on the domestic politics, international relations, and political thought of the Near East, including his latest journal articles "The AK Party's Islamic Realist Political Vision: Theory and Practice" (Politics and Governance, October 2014); "Democratizing Potential of the 'Arab Spring': Some Early Observations" (Government and Opposition, July 2015); and "Neo-Ottomanists and Neoconservatives: A Strange Alignment in the 1990s" (Insight Turkey, Winter 2016). He is currently working on a research project on realism in Islamic political thought. He is a recipient of the Lillian and Joseph Leibner Award for Distinguished Teaching and Advising.
---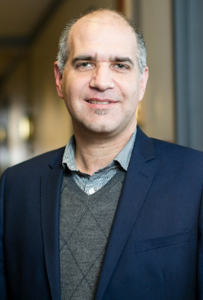 Kamran Rastegar
Professor of Comparative Literature at Tufts University
Email: Kamran.Rastegar@tufts.edu
In addition to his position as Professor of Comparative literature, Professor Rastegar is the Director for the Center for Humanities at Tufts, as well as Director of Tufts' Arabic Program. His research encompasses two areas relating to the study of modern Arabic and Persian literatures and cultures. First, he studies Persian and Arabic literary history in the late nineteenth and early twentieth century, with a focus on movements of cultural revival or innovation. Professor Rastegar's first book, "Literary Modernity between Europe and the Middle East", explored the origins of the conception of literary modernity in Arabic and Persian literatures, a topic that he has further addressed in articles and as editor of a special issue of the journal Middle Eastern Literatures. Second, Professor Rastegar researches the role of cinema and visual culture in the formation of cultural memory in conflict and post-conflict social settings. This research is reflected in his second book, "Surviving Images: Cinema, War and Cultural Memory in the Middle East".
---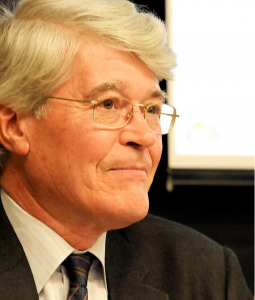 Hugh Roberts
Edward Keller Professor of North African and Middle Eastern History at Tufts University
Email: Hugh.Roberts@tufts.edu
After graduating from Oxford, Dr. Roberts undertook doctoral research on Algeria, spending a year teaching English in Bouïra in the Kabylia region and another year as a French Government Scholar at the University of Aix-Marseille while carrying out extensive fieldwork in Algeria in the long vacations. He taught politics and political history in the School of Development Studies at the University of East Anglia from 1976 to 1988 and then worked in London as an independent scholar and free-lance writer in order to be able to follow the developing crisis in Algeria full time.
In 1997 Dr. Roberts returned to academic life as a Senior Research Fellow at the London School of Economics, a post I held till 2002. In 2001 he moved to Cairo from 2001 to 2012, continuing his work on Algeria, conducting additional research on Egyptian political history and the history of Islamism in North Africa and working for the International Crisis Group as Director of its North Africa Project in 2002-2007 and again from January to July 2011. Dr. Roberts has also taught at the Institute of Development Studies at the University of Sussex (1986-7), the University of California, Berkeley (spring semester 1996) and the School of Oriental and African Studies at the University of London (1997-8).
---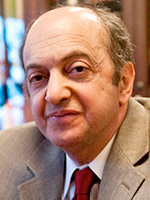 Ibrahim Warde
Adjunct Professor of International Business
Email: Ibrahim.Warde@tufts.edu
Ibrahim Warde is adjunct professor of international business at The Fletcher School. His books include The Price of Fear: The Truth Behind the Financial War on Terror, which has been translated into French, Italian, Japanese, and Czech, and was selected by Foreign Affairs as one of the best books of the year about economic, social, and environmental issues, and Islamic Finance in the Global Economy, now in its second edition. He has previously taught at the University of California, Berkeley, at MIT's Sloan School of Management, and at other universities in the United States and abroad. He was a Carnegie scholar focusing on informal finance in the Islamic World. He is also a writer for Le Monde Diplomatique and a consultant.
He holds a B.A. from Université Saint Joseph in Beirut, Lebanon, an MBA. from France's Ecole des Hautes Etudes Commerciales, and an M.A. and a Ph.D. in Political Science from the University of California, Berkeley.