Every year, a week in June is dedicated to celebrating pollinators. All week long TPI will be posting pollinator-related videos, blog posts, etc. PLUS, you can play BINGO for a chance to win a prize!
To play Pollinator Week BINGO, which features flower-visiting insects you can find in the Northeastern USA this time of year, download and print the Bingo card (below) or screen shot the image on your phone. Take your card/phone outside and if you find the correct insect, mark it off on your printed card with a pen/pencil or with your phone's photo annotation option.
If you get BINGO! (five in a row, vertical, horizontal, or diagonal, TPI logo is a free space), send a photo of your annotated card to tuftspollinators@gmail.com or tweet a photo and tag @PollinateTufts by 11:59 pm on Friday, June 26. Each completed BINGO! card will be entered in a drawing to win TPI swag and a voucher for a free pollinator-friendly plant at next spring's TPI plant sale! Limit one entry per person.
For help identifying the insects you observe, download our identification guides or reach out to us with photos via email or Twitter!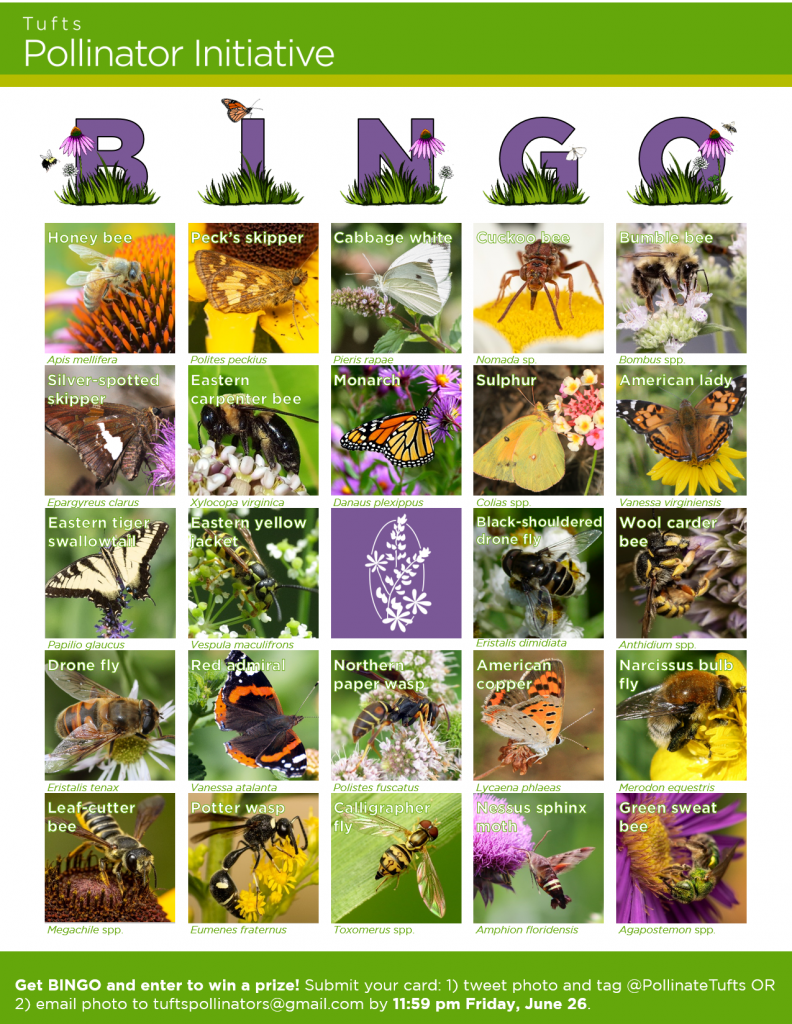 ---
Stay tuned for more #PollinatorWeek fun!