Zoom Pollinator Trivia!
Think you know a lot about pollinators? Join TPI to test your knowledge at our virtual Zoom trivia event! Questions will range from pollination science to pollinator-themed music and pop culture.
When: November 12th, 6pm
Where: Click this link to register.
Hope to see you there!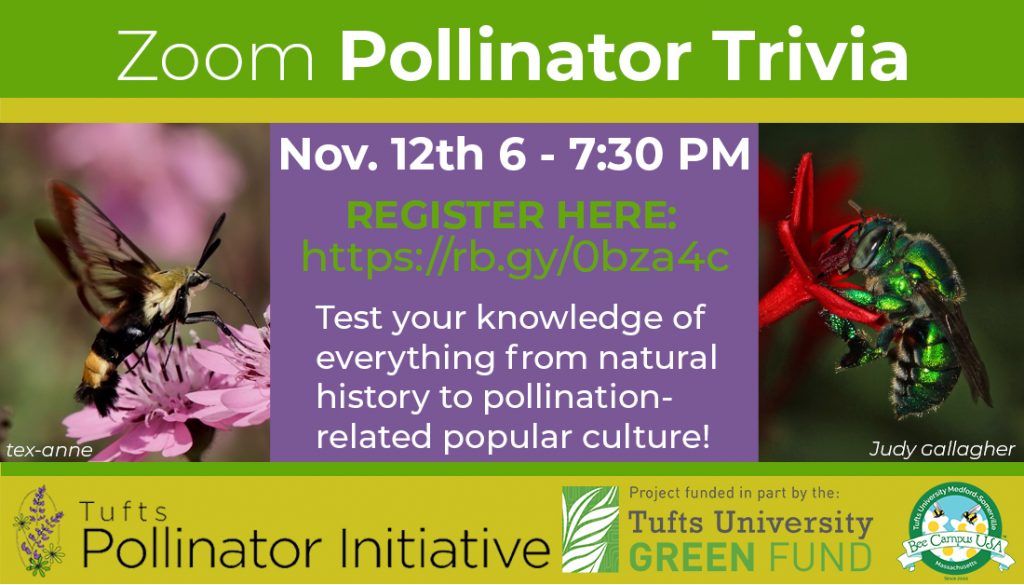 Can't make it? Check out our Twitter for regular updates on our activities in the gardens and our blog for monthly posts. Stay safe!