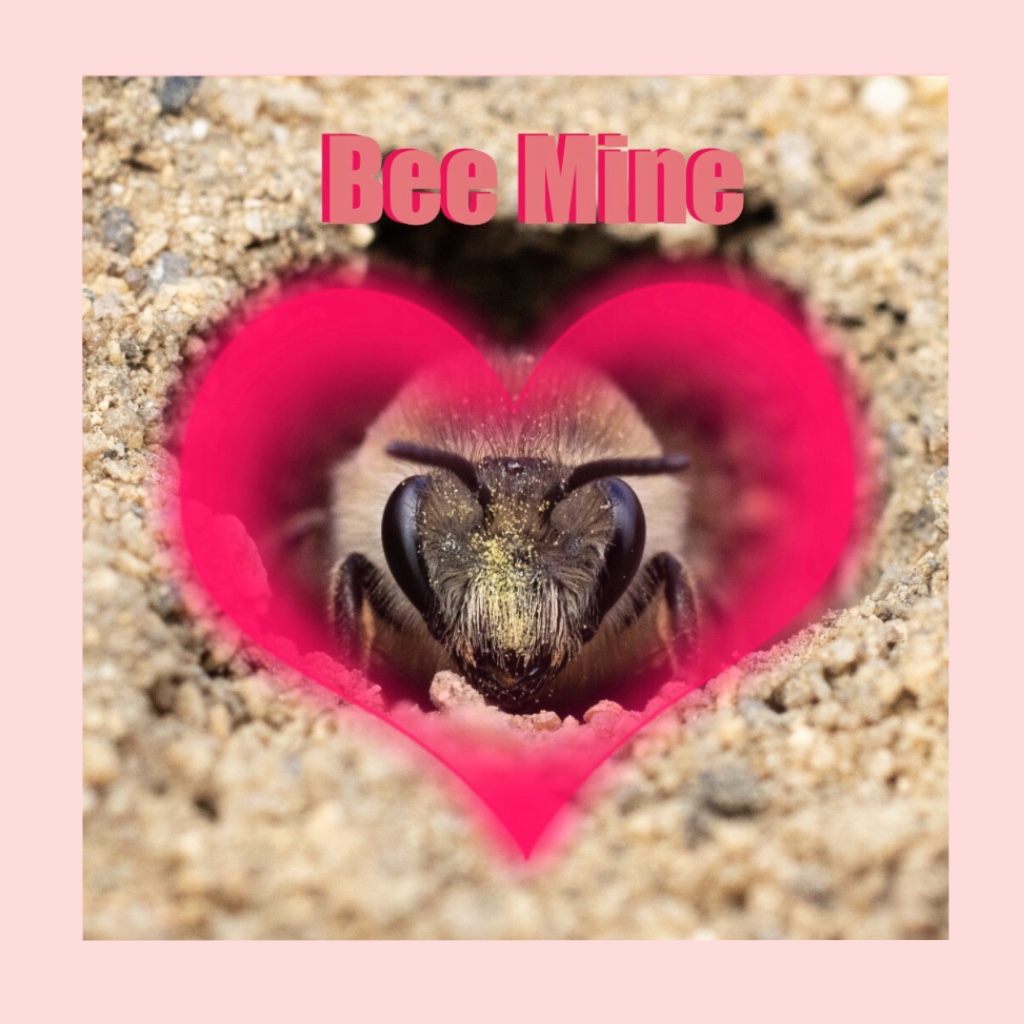 The world of pollinators and flowers is full of love and heartbreak. For Valentine's Day week, we've come up with some tales of romance to share: male honey bees that explode upon mating; hawkmoths that don't pull their weight in the relationship; what happens when humans meddle with pollination; and more! Follow us on social media @PollinateTufts for daily updates ❤️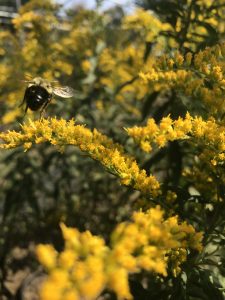 Love is in the air …. and pollen – Jessie Thuma
On a crisp autumn morning, the bumble bee awakes at first light,
She suns herself at the entrance to her nest and prepares to take flight.

From her nest below the ground, she sets out through the meadow.
What flower will she choose first? Blue or purple or yellow?

She's an early riser, and has her pick of flowers.
But she will wait for that special bouquet that holds her in its power.

As she flies between the trees,
She catches a sweet scent carried by the breeze.

A patch of goldenrod lit by the mid-morning sun,
Stalks of yellow flowers enticing bees with tasty pollen.

The worker slows to land, taking stock of her workplace,
The goldenrod welcomes her, flowers opening like a warm embrace.

As she moves from plant to plant her baskets fill with pollen,
But she leaves a little behind at each plant, setting seed for future blossom.

Flowers take the shape best suited to their companion bee,
And in return bees drop pollen between plants in a pollination jubilee.

Some flowers are so perfectly shaped that only a bumble bee can reach the pollen inside,
And for these plants the worker sings a sweet buzzing song coaxing the petals to open wide.

Bumble bees are loyal and will visit the same patch of flowers for weeks on end,
Once they are enticed to try the reward, that flower becomes a bee's best friend.

The worker leaves when she can carry no more,
But she will be back tomorrow—that is for sure.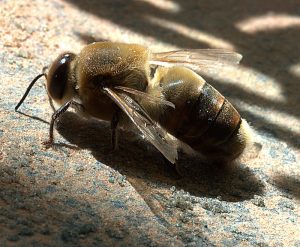 The tragic love of a honey bee drone – Isaac Weinberg
Male honey bees–known as drones–have only one purpose: reproduction. They leave the nest in the spring and summer, using their massive eyes to tirelessly search for a queen to mate with. With each hive producing hundreds of drones, but only one or two queens, most drones fail to find a mate. Eventually, these unlucky males are barred from reentering the hive, and die within a few days, cold and alone. For the lucky few that find a mate, however, love is bittersweet. The male projects his love with such force that his reproductive organs explode with a loud audible "pop," killing the lucky bee. Thus, for the drone, Lord Tennyson's poem becomes the eternal question; Is it better to have loved and lost, than never to have loved at all?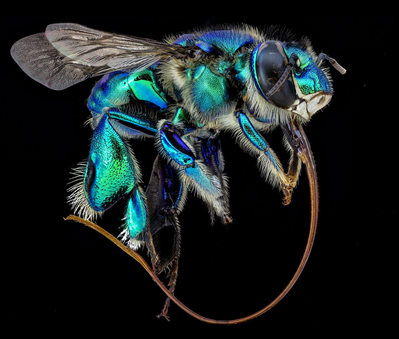 Orchid Bee Mine – Sylvie Finn
For many, Valentine's Day is about indulgent gift giving. Maybe you're thinking about getting your loved one an orchid, or perhaps a fancy perfume. Well, I hate to break it to you, but you're a little late to the game on that idea. Orchid bees are the ultimate authority on Valentine's Day gift giving. As their name suggests, male orchid bees have a special relationship with tropical orchids (Orchidaceae). Males are attracted to the sweet and specific volatiles of orchids and use special hairs on their front legs to collect the essential oils that produce the scents. The males then store these essential oils in large modified hind legs. Each species of orchid bee has its own "recipe" of scents to combine, creating the perfect perfume to woo a mate. Once the male bee has perfected his fragrance, he presents his perfume to females in the hopes of impressing her with his ultimate Valentine's Day gift. If he's lucky, his perfume will be so complex and impressive that the female orchid bee will choose him as her valentine.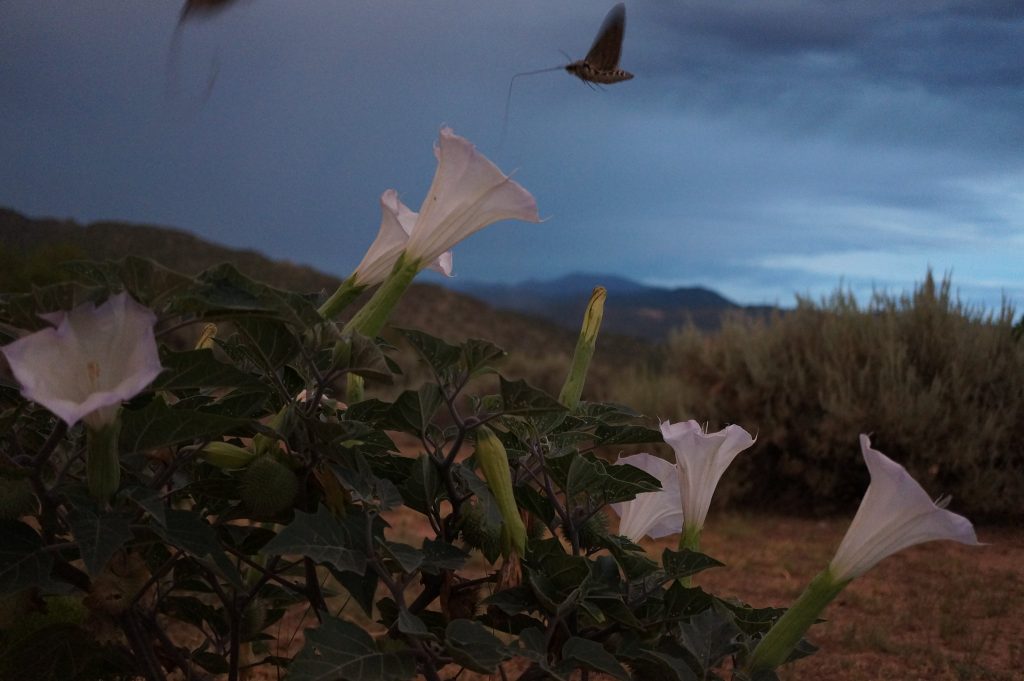 You take too much in this relationship – Adam Pepi
Hawkmoths are nocturnal pollinators of many plant species, including the fragrant night-opening flowers of wild tobacco. The pollination is beneficial for the tobacco plants, but sometimes the moths leave an unpleasant gift behind: their offspring. Hawkmoths deposit eggs on tobacco plants, which develop into giant caterpillars (also known as hornworms), devouring the leaves of the tobacco. This makes this a risky deal for the tobacco, but they have other options: tobacco plants that are attacked by caterpillars keep their flowers closed at night so that the hawkmoths aren't attracted, and instead open their flowers during the day to attract hummingbirds. We can learn something from the tobacco plant this Valentine's Day–don't let the hawkmoth in your life hold you back.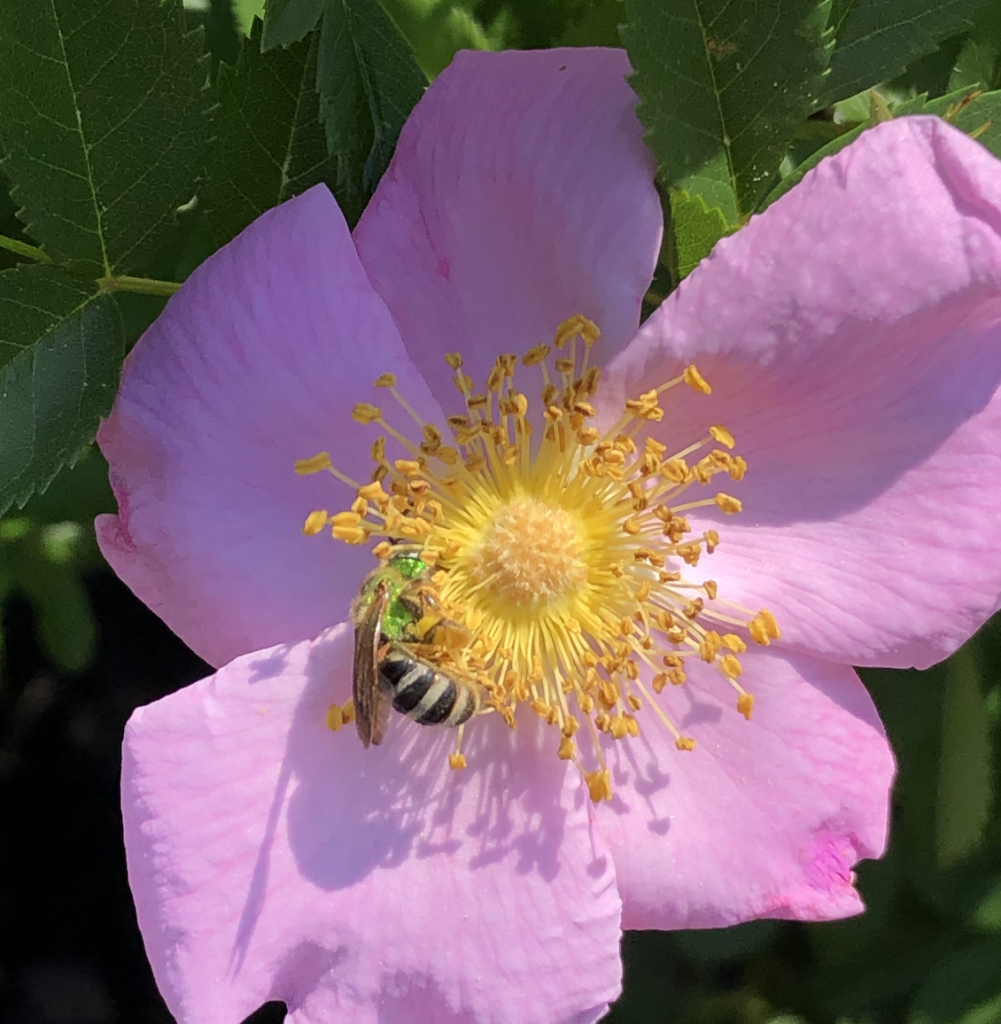 Roses and bees–a love story a million years in the making – Nick Dorian
It wouldn't be Valentine's day without roses. But the roses you pick up for your honey are a far cry from the roses a bee visits in a meadow. Wild roses are simple and straightforward: five white or light pink petals open to the sky, a delicate fragrance, with pollen-laden anthers and corollas full of nectar. These flowers look and smell this way as the result of a love story with bees millions of years in the making. In contrast, ornamental roses show what happens when humans meddle with this relationship. Through careful breeding over thousands of years, we've managed to accentuate all the flower traits that we deem desirable, and discarded those we deem undesirable. A swirl of lipstick red petals, a hyper-intense fragrance, and no messy pollen or sticky nectar to speak of–something a bee would never recognize as her faithful lover! As a result, ornamental roses are entirely dependent on humans for reproduction. Ornamental roses may win our hearts, but it's safe to say their long-term relationship with bees is over for good.