Support Libya's economy by facilitating the regularization of foreign workers in Libya
By Malak Edoudi
In 2020, Praxis formed a partnership with the North African Policy Initiative (NAPI), a Tunis-based NGO that works to strengthen participatory governance in North Africa by building the research, writing, and advocacy capacity of youth. This year, as a part of NAPI's Young Policy Leaders (YPL) Program, nine young Libyan professionals were selected to participate in a six-month policy and advocacy training. After a comprehensive review of their work, Praxis selected the following three policy memos written by YPL participants for direct publication. The following piece is one of the three NAPI memos. All the YPL memos can be found on NAPI's website.
Policy Issue
Libya's economy is suffering from a shortage of workers in the private sector, particularly in construction, cleaning, and medical aid. Most Libyans are unwilling to take on these jobs, to which they prefer an employment in the public sector. Migrants can fill this gap. However, they struggle to obtain work permits, which prevents them from working legally in Libya.
Key Recommendations
Enhance the capacity of department of passports, nationality and foreign affairs to issue work permits for migrant workers
Conduct a national survey to identify Libya's needs for foreign workers
International organizations should support Libyan civil society organizations that advocate for the legal employment of foreign workers
Improve the cooperation between Libyan companies and the ministry of labor and rehabilitation
The ministry of labor and rehabilitation should monitor compliance with labor laws through its Labor Inspection Unit
Conduct a national survey to identify Libya's foreign needs
Click here to read the rest of the report in English and Arabic
---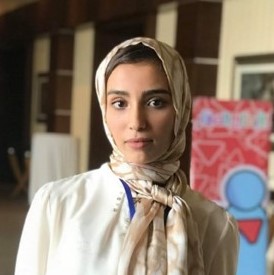 Malak Edoudi is a livelihood assistant with the Danish Refugee Council. She focuses on economic recovery for individuals affected by conflict. She has worked for several NGOs and is interested in international politics, law, conflict resolution, and advocacy. She is a translator trained at the Faculty of Languages in Tripoli.