The Kyiv-Pechersk Lavra – also known as the Kyivan Caves Monastery – is the oldest monastic complex of Rus. It was founded around 1050 by a divinely-inspired monk named Anthony who sought peace and prayer. The community then grew under the guidance of Theodosius, who was its third abbot. By the seventeenth century, the monastery, its vast collections of images and objects, as well as the printing press it housed, further enhanced the holiness and significance of the site within the broader Eastern Christian cultural spheres.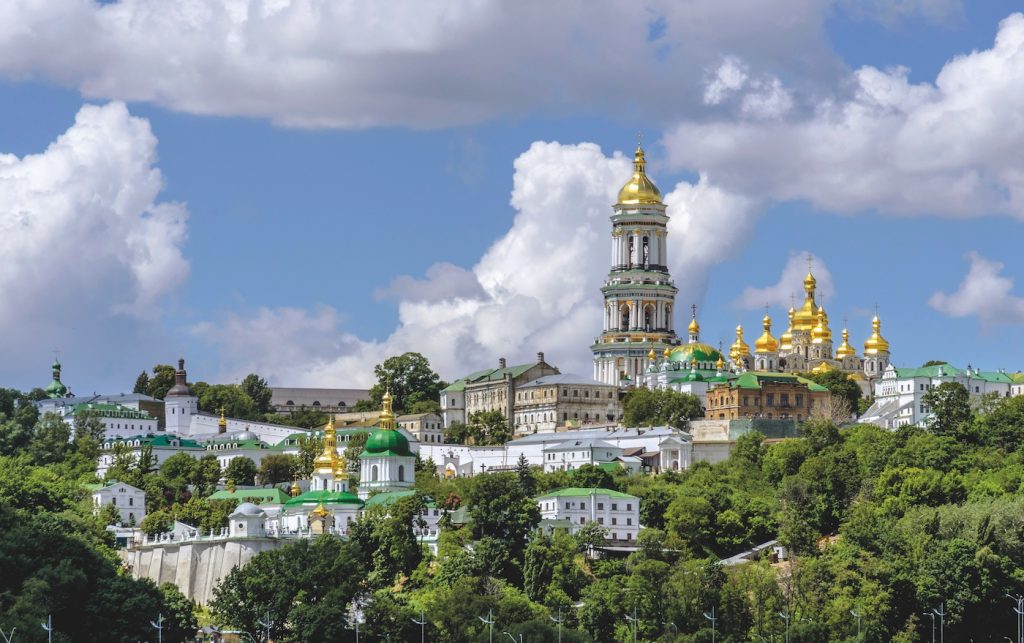 A noteworthy aspect of the monastic complex is the vast underground network of caves that preserves the tombs of the holy monks and important figures associated with the monastery, including the founder Saint Anthony. In fact, the name of the monastery, "Pechersk" derives from the word for "caves"/"pechery." This labyrinth of underground passages once offered a retreat from the world for the holy men who lived and prayed at the monastery. Now, it serves as eternal burials and sites of memory.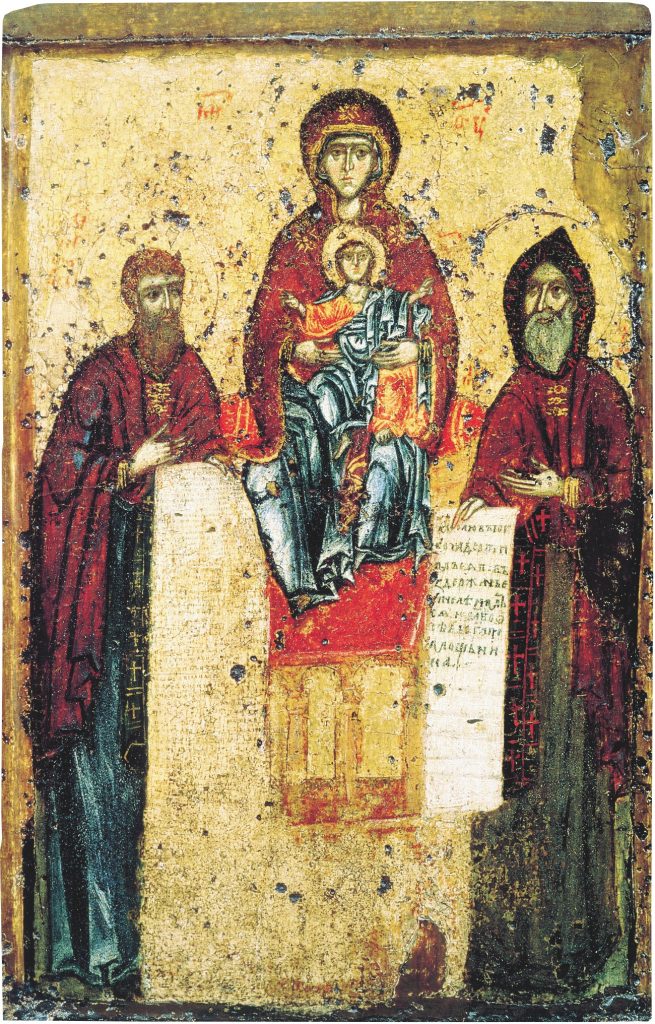 Throughout its long history, the Kyiv-Pechersk Lavra gathered icons, textiles, metalwork, woodwork, relics, books, prints, and many other artifacts. These vibrant collections grew in time through gifts, exchanges, donations, and objects produced in local workshops, demonstrating the piety of patrons, the connections of the monastery across the Christian cultural spheres, as well as the skills of local artists, craftsmen, and scribes.

The printing press and printmaking activities at the Kyiv-Pechersk Lavra began in the early seventeenth century, and the monastery became well-known for its printed books, paper icons, and printed textiles. Woodcuts with religious iconographies were sold in large numbers to pilgrims, thus increasing the revenues of the monastery. Some of the earliest examples of such paper icons date to ca. 1625. About 3500 woodblocks, mostly from the seventeenth and eighteenth centuries, are kept in the archives of the monastery today. The printing house at the Kyiv-Pechersk Lavra was one of the most active, successful, and popular from the seventeenth century onward.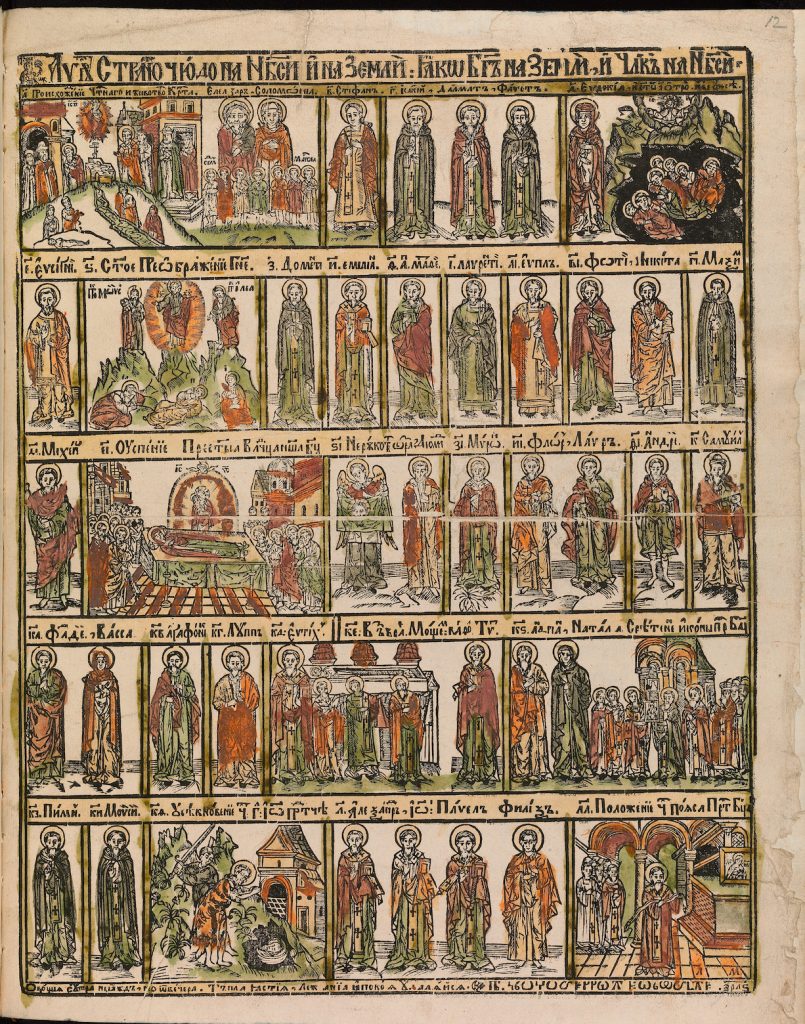 The material and textual evidence of the Lavra is preserved in various buildings of the monastic complex, which have been repurposed after the monastery was converted into a museum in 1926. It was then renamed the Kyiv-Pechersk Historical and Cultural State Reserve (All-Ukrainian Museum Town). In 1990, the Kyiv-Pechersk Lavra was designated as a World Heritage Site by UNESCO.

Since 1988, the Kyiv-Pechersk Lavra has been used by the modern Ukrainian Orthodox Church of the Moscow Patriarchate on the basis of lease agreements. As of January 2023, all of the worship in the monastery has been conducted under the Orthodox Church of Ukraine.