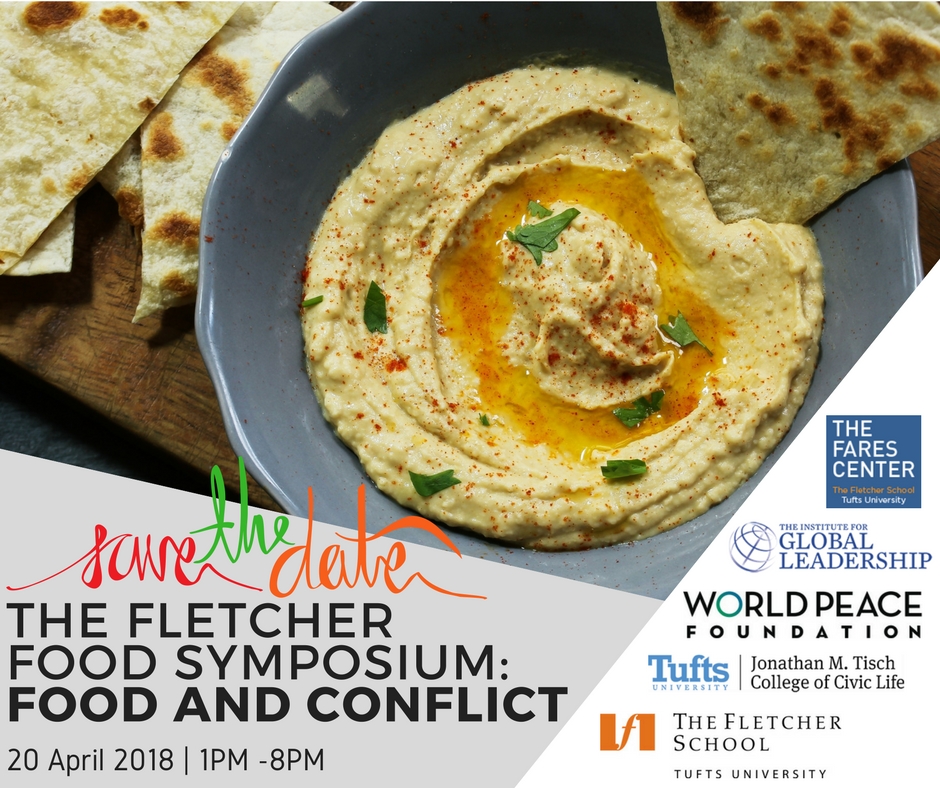 The Fletcher Food Symposium: Food & Conflict aimed to enhance the discussion on food's connection to conflict, peacebuilding, and cultural identity. Our panels will discuss why and how food can: i) be drivers in situations of conflict as well as be central to survival and community resilience within zones of conflict; ii) catalyze peace and build community across borders in the ever-globalizing world; and iii) promote cultural identity through refugee, migrant, and diaspora communities.
The 2018 Fletcher Food Symposium was organized by the Fares Center for Eastern Mediterranean Studies, the Fletcher Culinary Diplomacy and Food Policy Group, and the Tufts Culinary Society.
More about the Symposium can be found here:
Thanks to co-organizers: Nadim Shehadi and Chris Doyle (Fares Center), Molly Haragan and Ana Orians (Fletcher Culinary Diplomacy and Food Policy Groups), and Samay Bansal (Tufts Culinary Society).
Thanks to the generous sponsors from Tufts University including The Fletcher School of Law and Diplomacy, The Institute for Global Leadership, World Peace Foundation, and Johnathan M. Tisch College of Civic Life.