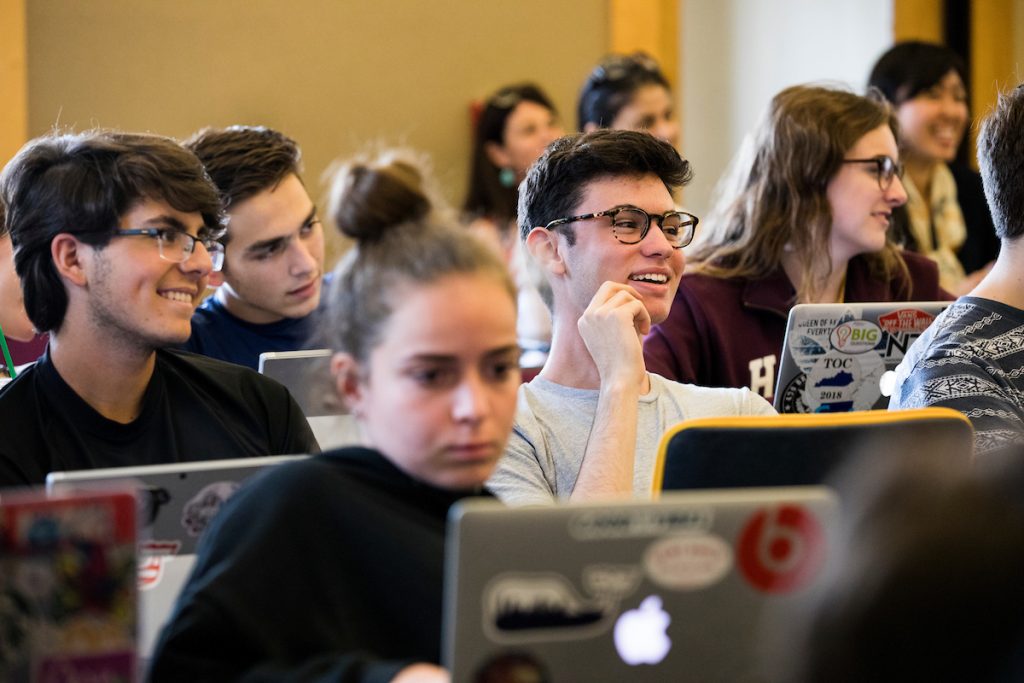 These suggestions can help you make your large class feel smaller, more personal, and more inclusive for students:
Be a Person to Students. Create a more personal environment by letting students "know" you in appropriate ways. Tell about your interests and hobbies. Explain how you first encountered a concept or how you used course-related materials in problem-solving
Be Accessible to Students. Arrive early and chat with students who are already there. Greet students as they come in. Stay a few minutes after class to answer individual questions. Encourage students to email you questions or comments.
Enter the Student's Space. Consider lecturing or leading discussion from different points of the classroom to give students the feeling of being in the midst of the action rather than simply being an observer.
Provide Avenues for Feedback. Ask students at intervals to write down the "muddiest" part of your lecture, and then use some of the next class or handouts to clarify the material. A class-specific newsgroup on the campus computer network can foster out-of-class discussion.
Communicate With Students. Send emails to students continuing class discussions, including ideas that you want to emphasize or provocative question. It can be particularly important to reach out to those individuals who are struggling, e.g., fail an exam.
Use a beginning of semester survey to get to know your students. You can ask them for interests related the class, relevant prior experiences, preferred pronouns, what they are most excited to learn.
Provide your students with exam 'wrappers'.* Ask students to reflect on how they studied, questions they missed on the exam and ideas to improve future performance.
Additional Articles:
SEE ALSO