Please welcome our new board for 2022! If you have any questions, please email tuftsprevet@gmail.com
President – Massimo Modica (2023)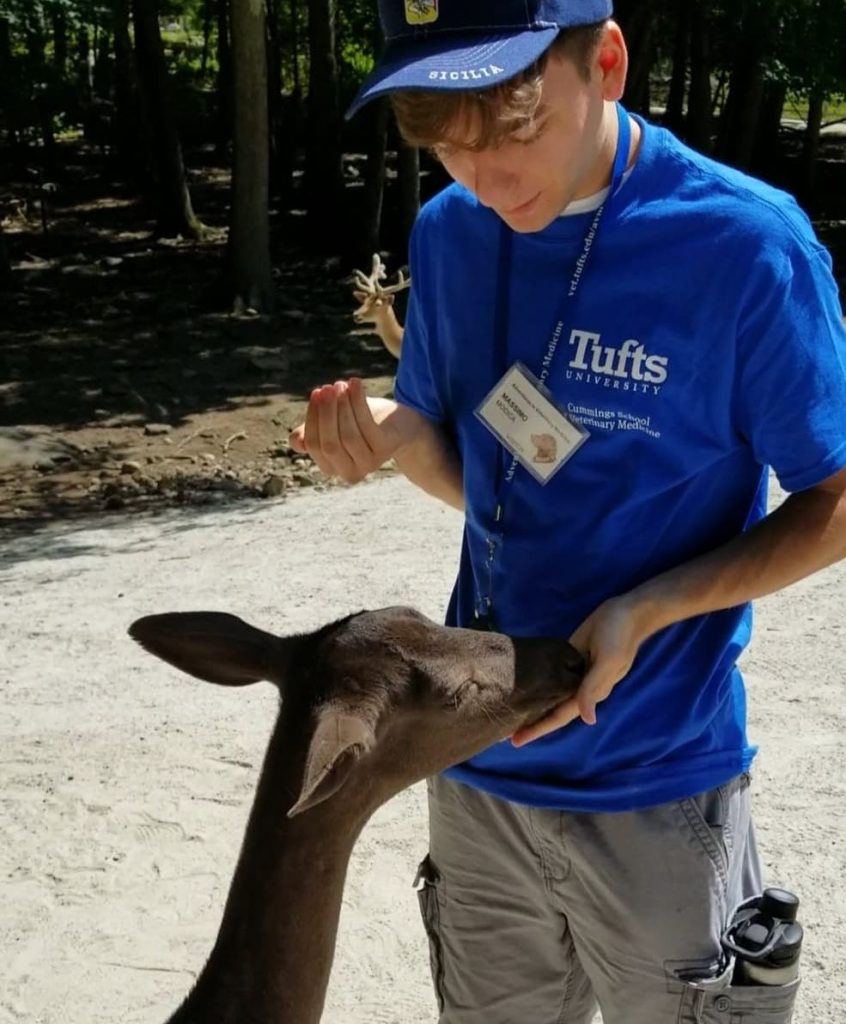 Massimo is a senior majoring in biology from New Jersey. He has a French bulldog named Leo. Some of his vet med interests include wildlife, radiology, dentistry, and surgery, but is open to learning about everything! He has shadowed at a GP, attended Cummings School of Veterinary Medicine's own Adventures in Veterinary Medicine, and participated in a Careers in Conservation summer program at the Central Park Zoo. He interned at a mammal training and care intern at the Long Island Aquarium. His favorite animal is a cheetah.
Vice President – Laurelle Sum (2024)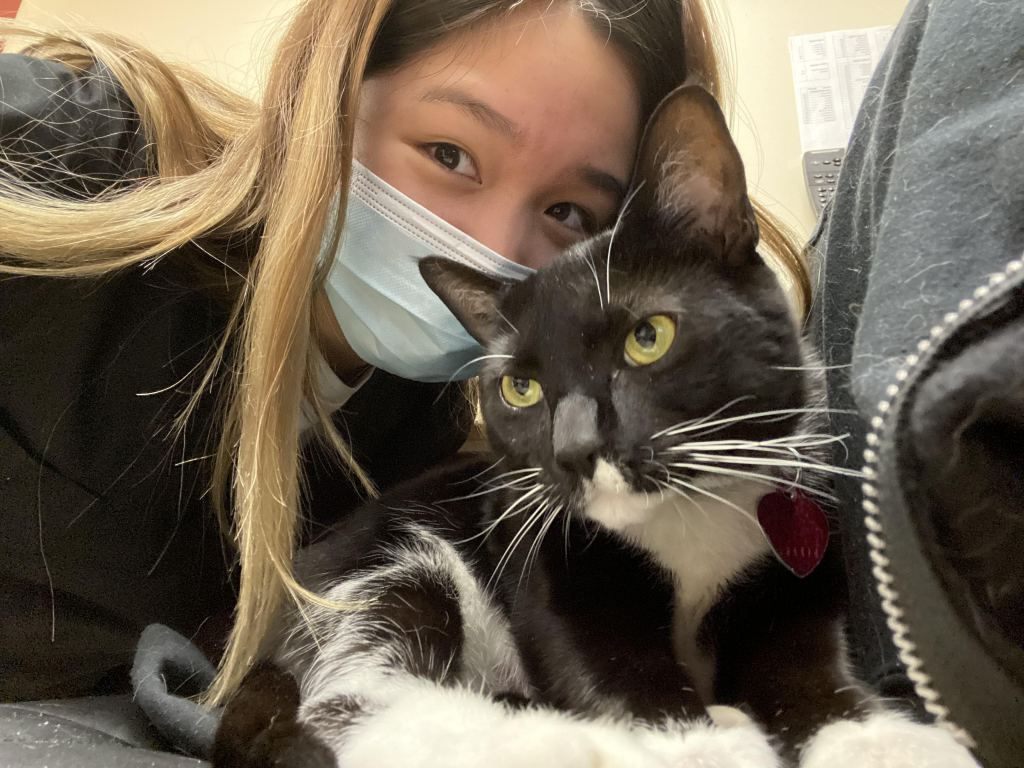 Laurelle is a junior majoring in biopsychology and possibly minoring in philosophy. She is from Hong Kong / New York and has two dogs, Toodie and Mochi. She is interested in small animal medicine and shelter medicine. She has volunteered at local rescues and adoption events throughout high school, and has shadowed at a small animal hospital in her town. Her favorite animal is a seal.
Secretary – Katie Meserve (2024)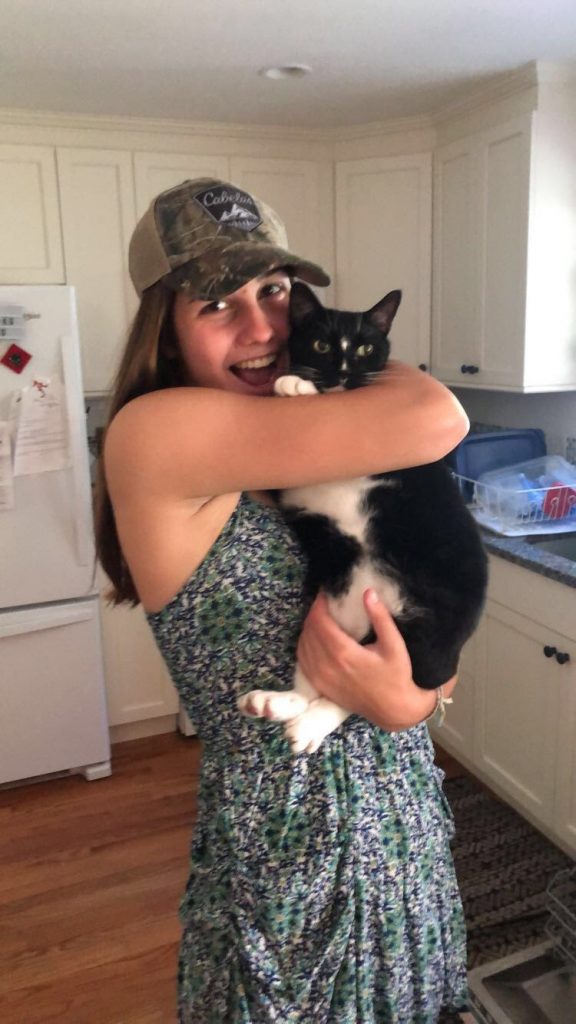 Katie is a junior from New Hampshire who is majoring in Biology and pursuing a minor in German. She has a goldendoodle named Gus and a cat named Tux. She is primarily interested in small animal surgery, shelter medicine, and dental surgery. She works as a vet tech at a local small animal clinic and has shadowed a doctor who specializes in exotic animal medicine and orthopedic surgery.
Treasurer – Keertti Sinnan (2024)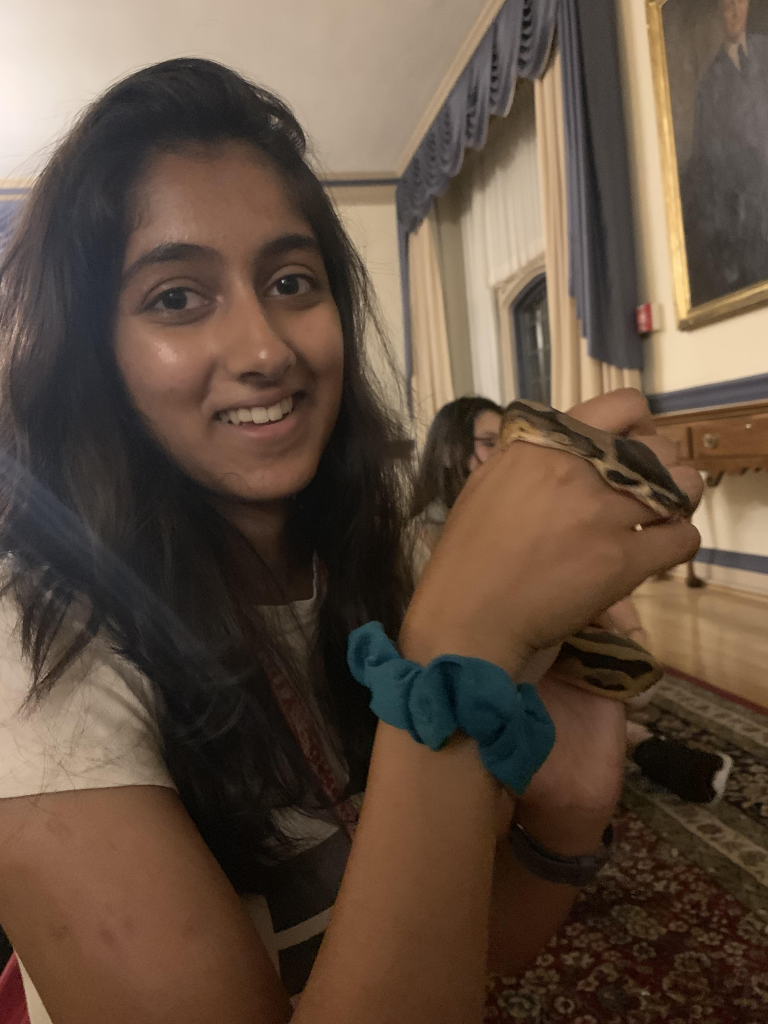 Keertti is a junior studying biology and minoring in education. She is from Long Island, NY and she is interested in small animal surgery, ophthalmology, and One Health. She has one dog named Hutch. She has worked as a barn intern at HorseAbility and did an externship at a specialty animal hospital over the summer. Her favorite animal is a stingray.
Co-event Coordinator + Co-treasurer- Andrew Stein (2024)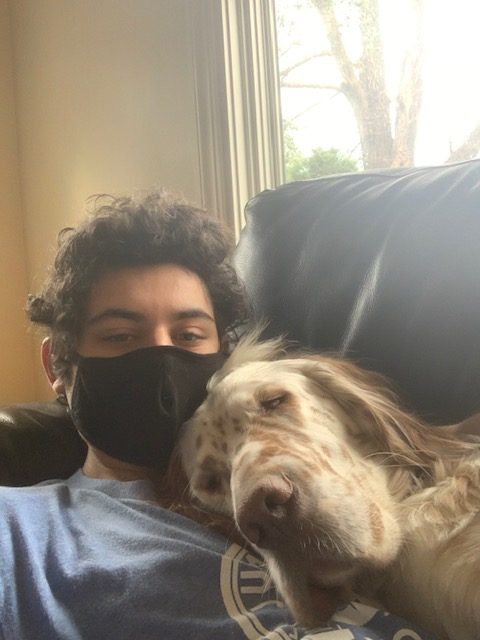 Drew is a junior majoring in Biology. He is from Louisville, KY. He is interested in not exactly sure of his interests, but he put more emphasis on endangered species and conservation/ wildlife/ disease ecology. He has shadowed a mobile clinical veterinarian and a veterinary surgeon in Louisville. He also worked at a local nonprofit, The Kentucky Humane Society, where he distributed resources to low-income pet owners. He currently works in the lab with Dr. Brown at Tufts using white blood cell counts of different migratory birds (kingbirds and yellowthroats) and as indicators of immune function at different locations (rural-urban gradient of breeding grounds for kingbirds; breeding, migrating, and nonbreeding grounds for yellowthroats). 
Co-event Coordinator – Emma Rosen (2024)
Emma is a sophomore majoring in Biology. She is from Bethesda, Maryland, where she has a dog named Harley. She is interested in conservation medicine and exotics. She has worked as a veterinary assistant at Offshore Animal Hospital. She currently works in the Romero lab at Tufts.
Webmaster & Media Chair – Kelly Liu (2025)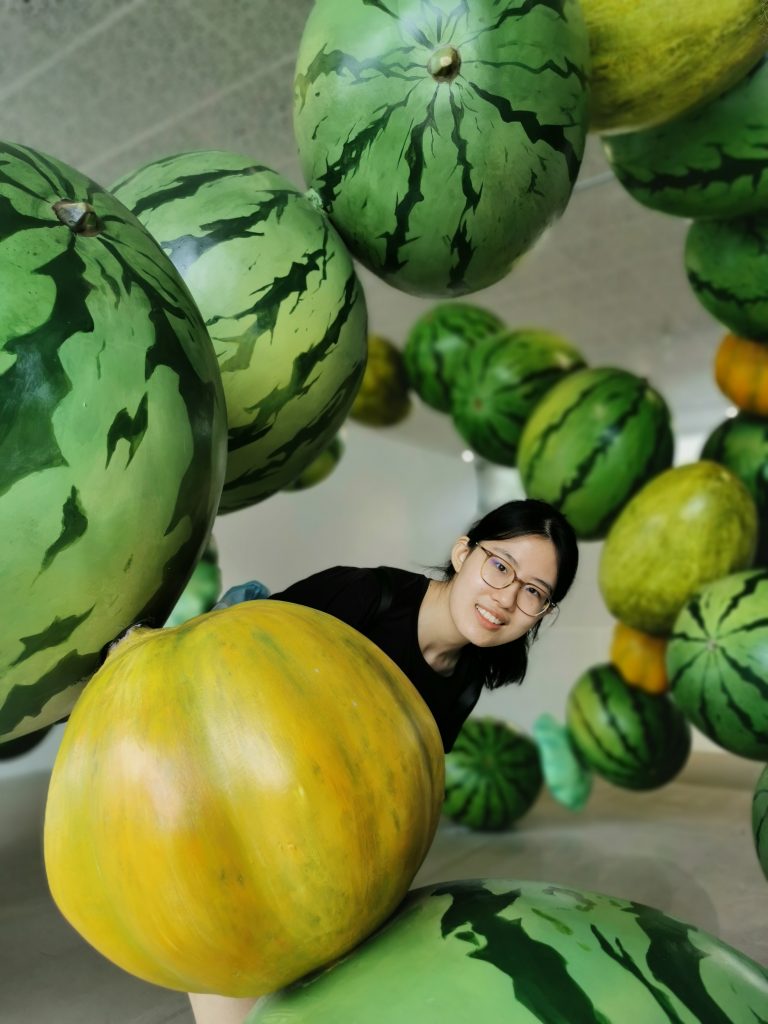 Kelly is a sophomore from Beijing China. She has a cat called Little Five back at her home. Her major is undeclared yet, but she is interested in Biology and Psychology. She shadows at Arlington Animal Clinic over the semester and winter break. She is interested in conservation and wildlife medicine.