Are you interested in a career in STEM or healthcare?
Do you want to know what these careers are like and how to obtain them?
If you answered YES to either of these questions, our new program, Mini-Med Connect (MMC), may be a good fit for you.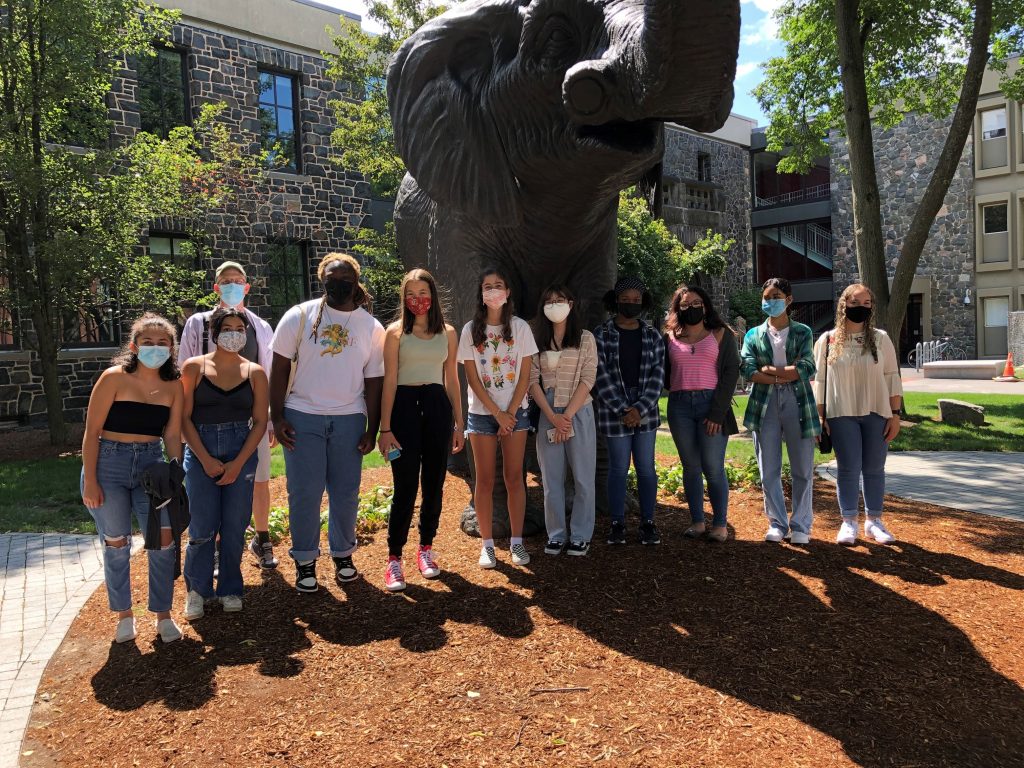 MMC adds social, academic, and career-exploration support to the Mini-Med School experience. The program includes mentoring from Tufts Medical School faculty and motivated undergraduates who are recruited from the Tufts University Center for STEM Diversity. These undergraduate mentors will share their experiences with you as they support you before, during, and up to a year after the Mini-Med Program. The program is funded by the National Institutes of Health (NIH) and other generous donations.
Our goal is to offer experiences, friendships, and mentorship to support students as they explore career pathways!
To be eligible, you must:
be a current sophomore, junior, or senior

be nominated by your science or math teacher
attend an information session after being nominated
complete our online application, which includes a recommendation letter from the teacher who nominated you
be a US citizen or permanent resident (proof is required)
Students from backgrounds underrepresented in the sciences (e.g. minority, low-income, women, from families without a history of college-going, or students with disabilities) will be prioritized for this program.
Currently, the program is only open to students in the Boston area.
The MMC program provides full scholarships to the Mini-Med School program and provides compensation of $1,500 upon completion of the FOUR-week program.
The MMC curriculum has FIVE main strands:
Let's Have Fun – 

Bonding activities to build trust between high school students and mentors

The Hidden Curriculum – 

Workshops about professional and life skills that are rarely explicitly taught

Celebrating Diversity in STEM – 

Scientist spotlights of various BIPOC professional role models

Let's Learn Some Science – 

Activities such as reviewing biology concepts prior to MMS and attending mentor lab meetings

Individual Mentoring –

Structured weekly check-ins
Applications will open early 2022