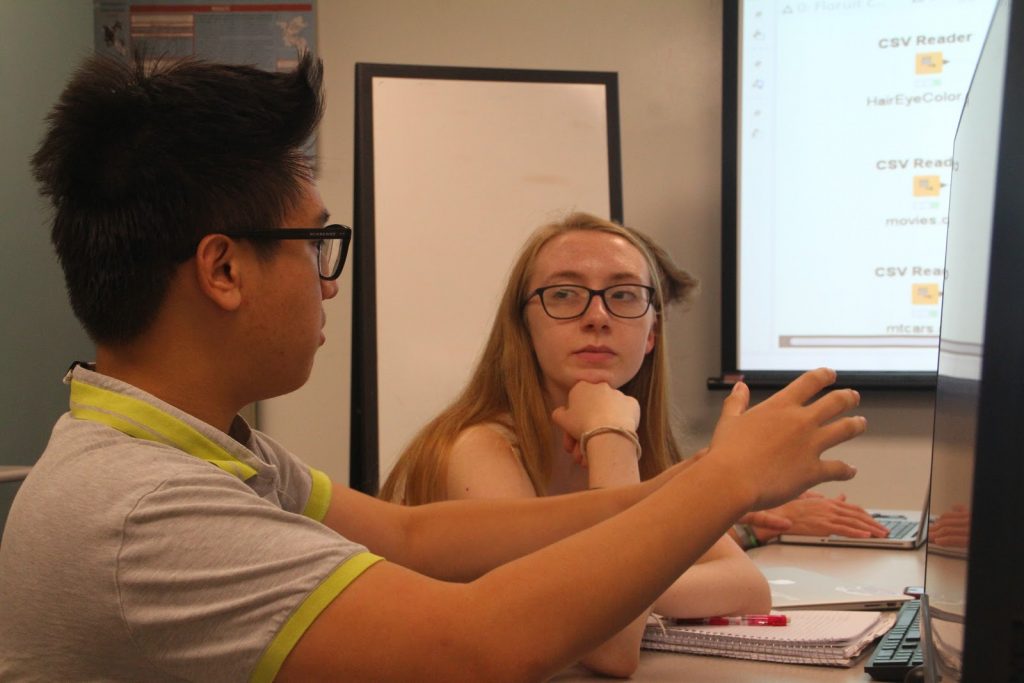 Want to start brainstorming a DH Project before scheduling a consultation?
Read below for some pointers, or schedule a consultation.
Preparation:
What's your research question?
What is your data? (Manuscripts? Locations? Words?)
What format is it in? (Paper? Word Doc? Spreadsheet? JSON?)
What permissions do you need to get to share it/analyze it?
What story do you want to tell with it?
Who will use the project?
For more brainstorming information, read DevDH.org: Development for the Digital Humanities.
Data Management:
Next, you'll need a plan for managing your data: data should be available, sharable, accessible, and preservable.
To make a Data Management Plan, look at the NEH's Data Management Plan Requirements as guidelines.
Digital Repository and Metadata:
Tisch Tech Services manages the repository for Tisch Library, and we create the pathways to ensure that selected content can go into it. That is why it is important that we are present at the beginning of discussions so as to ensure that we can assess your needs. Even if your project is not appropriate for the Tufts Digital Library, there are metadata best practices that can help you integrate with other repositories such as Core, the Open Access Repository for the Humanities.
Why Metadata?
Metadata is well-structured information that describes your project in such a way as to make it easier to identify and share it at a later date. It also allows for aggregation and sharing across distributed networks, exposing your research to a wider audience.
Metadata can describe basic characteristics such as:
Who created, contributed, or edited the project.
When it was created.
What time period it represents.
What type of files you are submitting.
Relationships between people places, things and other projects.
A metadata librarian can also help you pick out:
In short, good metadata can ensure the long-term discovery of your research output.
Tufts Digital Library:
Tufts faculty, researchers, students and staff can deposit scholarship into the Tufts Digital Library (TDL) in order to make it more widely available and to preserve it in context with other Tufts scholarship. Material deposited in the TDL has increased scholarly impact, can be discovered in Google & Google Scholar results, and is given a permanent URL to share or cite. Find out more here.
Copyright:
Do you have questions about using other people's material in your work, or about what rights you have to your own work? Library staff are available to help you work through all your copyright questions! Checkout the Copyright & Fair Use research guide for the basics of copyright, the Scholarly Communications Team for more detailed information, or get in touch with us with any questions.