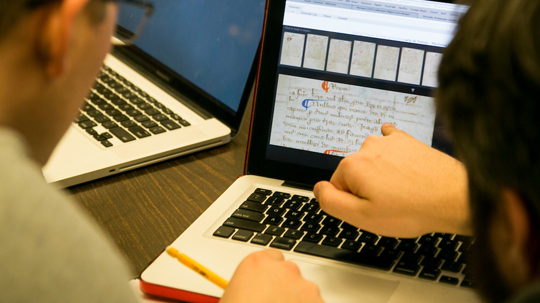 Interested in building a Digital Humanities project but not sure where to start? Do you need advice on the best tool for the job?
We can help!

Make an appointment to talk to us about:
Digital Archives
Digital Editions
Narrative Maps
Text Analysis/Text Mining

Natural Language Processing
Sentiment Analysis
Topic Modeling
Corpus Analysis
Stylometry

Digital sound studies
Digital Annotation
Data Modeling
Data Management Plans
Programming
Digital Publishing Platforms
And more!

We can help you with any step of the process, including:
Brainstorming and scoping your project
Selecting your data
Data modelling
Data management plans
Finding the right tool
Building a prototype
Project management and assistance
Finding funding sources
Planning for preservation
To prepare for this meeting, please read the material on
Brainstorming Your Project
.