Digital Humanities at Tufts is a collaborative initiative between faculty, staff, and students from across the campuses.
Gregory R Crane, Professor, Classical Studies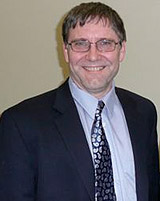 Bio: Since 1985 he has been engaged in planning and development of the Perseus Project, which he directs as the Editor-in-Chief. Besides supervising the Perseus Project as a whole, he has been primarily responsible for the development of the morphological analysis system which provides many of the links within the Perseus database. From 1998 through 2006 he directed a grant from the Digital Library Initiative to study general problems of digital libraries in the humanities. In 2006, he produced a named entity identification system, published a 55 million word collection, and authored several publications describing the system. In 2004, he began to focus upon the problems and opportunities that arise when whole libraries rather than curated collections become available on-line. The broad range of projects that he supported with support from the DLI-2 program, the Institute for Museum and Library Services, and the Mellon Foundation provided a broad foundation within which to frame his current generation of research projects on Classical Studies at Perseus. Crane oversees the overall research program at Perseus.
Keywords: Digital library, morphological analysis
Email: gregory.crane@tufts.edu
Website: Gregory Crane's faculty profile
---
Alice Sullivan, Professor, History of Art and Architecture
Bio: Alice Isabella Sullivan is a historian of medieval art, architecture, and visual culture, specializing in the artistic production of Eastern Europe and the Byzantine-Slavic cultural spheres. Her current projects focus on the history, art, and culture of regions of the Balkan Peninsula and the Carpathian Mountains (especially in modern Romania), which developed at the crossroads of the Latin, Greek, and Slavic traditions. Alice is the co-founder of several digital projects including: North of Byzantium, Mapping Eastern Europe, and the Sinai Digital Archive initiative.
Keywords: History of art and architecture, digital projects and methodology
Email: alice.sullivan@tufts.edu
---
Peter Nadel, Digital Humanities and Natural Language Processing Specialist, Research Technology (TTS)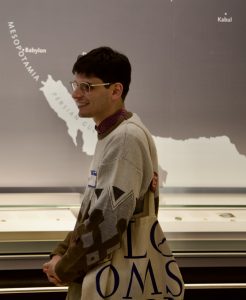 Bio:  Peter Nadel is the Digital Humanities and Natural Language Processing Specialist with Research Technology. He works with both students and faculty on a wide variety of projects. With his Master's in Classical Studies as well as a wealth of programming experience, he is well suited to work with everyone from hardcore computer scientists to humanities scholars. He is particularly interested in how computational methods can be used to to extract sub- and intertextual meaning, especially in understudied corpora like that of post-classical Latin.
Keywords: NLP, natural language processing, text analysis, computational linguistics, digital humanities, topic modeling, text processing for languages other than English
Ask me about: Text Analysis, Digital Humanities, NLP
Email: peter.nadel@tufts.edu
---
Micah Saxton, Research Librarian for the Humanities, Tisch Library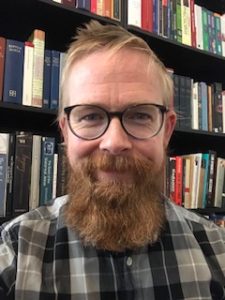 Bio: Micah is the Research Librarian for the Humanities at Tisch Library. He can provide support for text analysis and data visualization for humanities projects. Micah has a particular interest in Topic Modeling as a methodology for large scale text analysis. In addition to his work at Tufts University, Micah has served as the chair of the Digital Humanities Committee for the North American Patristics Society He has also led Python, data visualization, and natural language processing workshops for various for humanities scholars at institutions across the United States.
Keywords: NLP, natural language processing, topic modeling, data visualization
Email: micah.saxton@tufts.edu
---
Patrick Florance, Director Research Technology (TTS) and Senior Lecturer, Fletcher School of Law and Diplomacy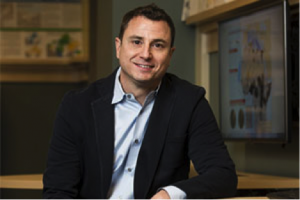 Bio: Patrick Florance is the Director of Research Technology (TTS), Senior Lecturer at The Fletcher School of Law and Diplomacy and adjunct at the Department of Urban and Environmental Policy and Planning (UEP). Patrick leads a team that provides infrastructure and support for research methods and tools across the University. Those services include High Performance Compute (HPC), research storage, instrumentation, bioinformatics, data science (statistics, ML, data visualization, python), geographic information systems (GIS), digital humanities, etc. Patrick also teaches several courses and workshops. Patrick's current research interest include international mapping of the developing world, spatial data mining, spatial compute, data visualization, drones, geospatial humanities, and compute analytics. Previously, he was the Director of Academic Data Science Services in Research Technology. Patrick has worked as a senior geospatial consultant and project manager on numerous projects and grants relating to international health, natural resources, and disasters over the last twenty years. Formerly the Digital Cartography Specialist at Harvard University, he has worked in a variety of private, academic, and public environments including New York City Planning. Patrick received his graduate degree in geography with a concentration in geographic information science from Hunter College of the City University of New York.
Keywords: data science, compute, geospatial, GIS, visualization, digital humanities
Email: Patrick.florance@tufts.edu
Websites: http://datalab.tufts.edu, http://gis.tufts.edu, http://opengeoportal.io
---
Anna E. Kijas, Music Librarian and Head of Lilly Music Library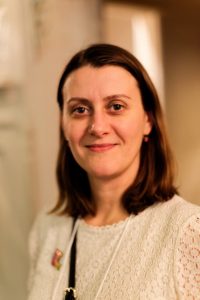 Bio: Anna E. Kijas is interested in exploring the affordances and application of digital humanities tools and methods in historical (music) research, the application of standards, including TEI and MEI, for open access research and publishing, and the use of minimal computing. She researches and writes about topics in nineteenth century music with a focus on gender, women, performance criticism and reception. Anna received an M.L.I.S. in library and information science from Simmons College, and an M.A. in music with a concentration in musicology from Tufts University. As music librarian, she provides research consultations, teaches, and supports student and faculty research and scholarship at Tufts University.
Her most recent work includes a book entitled "The Life and Music of Teresa Carreño (1853-1917): A Guide to Research" and a digital projecthttps://documentingcarreno.org, which documents Carreño's performance career with primary source materials, metadata, and transcriptions, as well as explores her performances and texts through data analysis and visualization tools. Anna writes about using digital humanities tools and methods to explore, visualize, and augment scholarship. She is active in the Association for Computers and the Humanities (ACH), Music Library Association (MLA), Music Encoding Initiative (MEI), and Text Encoding Initiative (TEI) communities. You can learn more about her work at www.annakijas.com.
Keywords: musicology, music encoding, text encoding, digital humanities, library and information science, digital pedagogy
Ask me about: DH Sound Studies
Email: anna.kijas@tufts.edu
Twitter: @anna_kijas
---
Kristina Bush, Online Learning Librarian, Tisch Library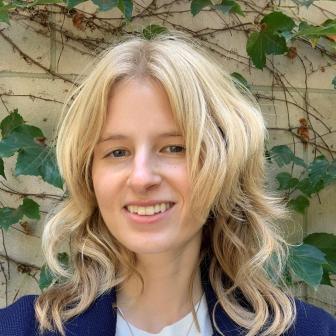 Bio: Kristina Bush is the Online Learning Librarian at Tisch Library. She designs and builds digital learning objects so that the Tufts community can learn how to access its many resources and feel confident doing library research. She can also help students with conducting research and finding resources, especially for students in first-year writing courses.
Keywords: Online learning, data visualization
Email: Kristina.Bush@tufts.edu
---
Marie-Claire Beaulieu, Associate Professor, Classics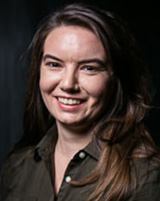 Bio: Marie-Claire Beaulieu is working on making the creation and dissemination of knowledge about the ancient world more accessible. She is the co-director of the Perseids Project, a collaborative online environment in which users can edit, translate, and produce commentaries on a variety of ancient source documents, including inscriptions, medieval manuscripts, and texts transmitted through the manuscript tradition such as Homer's Iliad. In her classes, students have the opportunity to publish ancient documents on the Web as term projects, thereby integrating their learning experience with an original contribution to research. Some of the current projects undertaken by students include the edition, translation, and publication of the Tisch Miscellany Collection, Greek funerary inscriptions, commentaries on source materials for Greek mythology, and an edition and translation of a 14th century compendium of English forest law held in Tisch Library at Tufts.
Keywords: Annotations, editions
Email: marie-claire.beaulieu@tufts.edu
Website: Marie-Claire Beaulieu's faculty profile
---
Jennifer Eyl, Assistant Professor, Religion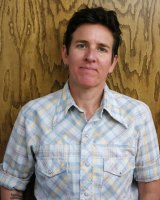 Bio: Jennifer Eyl received her PhD in Early Christianity from Brown University in 2012. Her research investigates and recontextualizes the various divinatory practices of the apostle Paul, and situates him in the larger milieu of itinerant religious specialists of the early Roman Empire. She is currently revising her dissertation for book publication. In addition to this project, she works on translation theory and New Testament studies, gender and sexuality in antiquity, theory of religion, and beliefs/practices pertaining to life after death. She is on the Executive Committee of the North American Association for the Study of Religion (NAASR).
Email: jennifer.eyl@tufts.edu
Website: Jennifer Eyl's faculty profile
---
Ayesha Jalal, Mary Richardson Professor of History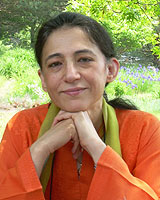 Bio: Ayesha Jalal joined Tufts University as a tenured full professor in the fall of 1999. Since 2003, she has held a joint appointment at the History Department and the Fletcher School of Law and Diplomacy and am currently the holder of the Mary Richardson chair. After double majoring in history and political science from Wellesley College in 1978, she went to the United Kingdom where she received her doctorate in history from the University of Cambridge in 1983. She was a Fellow of Trinity College, Cambridge (1980-84), Leverhulme Fellow at the Centre of South Asian Studies, Cambridge (1984-87), Fellow of the Woodrow Wilson Center for International Scholars in Washington, DC (1985-86) and Academy Scholar at the Harvard Academy for International and Area Studies (1988-90). Between 1998-2003, She was a MacArthur Fellow. She has taught at the University of Wisconsin-Madison, Tufts University, Columbia University, and Harvard University.
Email: ayesha.jalal@tufts.edu
Website: Ayesha Jalal's faculty profile
---
Nate Harrison, Professor of the Practice, SMFA
Bio: Nate Harrison is an artist and writer working at the intersection of intellectual property, cultural production and the formation of creative processes in modern media. His work has been exhibited at the American Museum of Natural History, the Whitney Museum of American Art, the Centre Pompidou, the Los Angeles County Museum of Art, and the Kunstverein in Hamburg, among others. Nate has several publications current and forthcoming, and has also lectured at a variety of institutions, including Experience Music Project, Seattle, the Art and Law Program, New York and SOMA Summer, Mexico City. From 2004-2008, he co-directed the Los Angeles project space ESTHETICS AS A SECOND LANGUAGE. Nate is the recipient of the Videonale Prize from the Kunstmuseum Bonn, as well as the Hannah Arendt Prize in Critical Theory and Creative Research from Pacific Northwest College of Art. Nate earned his doctorate from the University of California, San Diego in Art and Media History, Theory, and Criticism, and is currently completing a book on contemporary appropriation art and intellectual property law. Nate chairs the Media Department at the School of the Museum of Fine Arts at Tufts University, and lives in Brooklyn, New York.
Keywords: Digital sound studies, intellectual property
Email: Nate.Harrison@tufts.edu
Website: Nate Harrison's faculty profile
---
Kris Manjapra, Associate Professor, History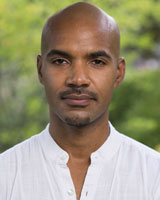 Bio: Kris Manjapra joined Tufts' History Department in 2008, and his work adopts postcolonial and critical perspectives on the study of race, colonialism, diaspora, and capitalism. His most recent book, Age of Entanglement: German and Indian intellectuals across Empire, explores the tangled cultural politics of Indian and German thinkers during the long nineteenth century, in the age of British world hegemony. His new research focuses on global plantation histories that connect the Caribbean Sea and the Indian Ocean in the nineteenth and twentieth centuries. And along with colleagues, he is completing a large oral history project on Bengali and Bangladeshi intellectuals in the age of decolonization, and beginning a new oral history project on Caribbean intellectuals and decolonization.
He has served as the director of Consortium of Studies in Race, Colonialism, and Diaspora, and the director of Colonialism Studies at Tufts. He has held fellowships from the Alexander von Humboldt Foundation, the Radcliffe Institute of Advanced Study, and the Wissenschaftskolleg zu Berlin, and is the 2017 recipient of the Lillian and Joseph Leibner Award for Excellence in Teaching and Advising of Students at Tufts.
Keywords: Oral history
Email: Kris.Manjapra@tufts.edu
Website: Kris Manjapra's faculty profile
---
Kaylen Dwyer, Digital Scholarship Librarian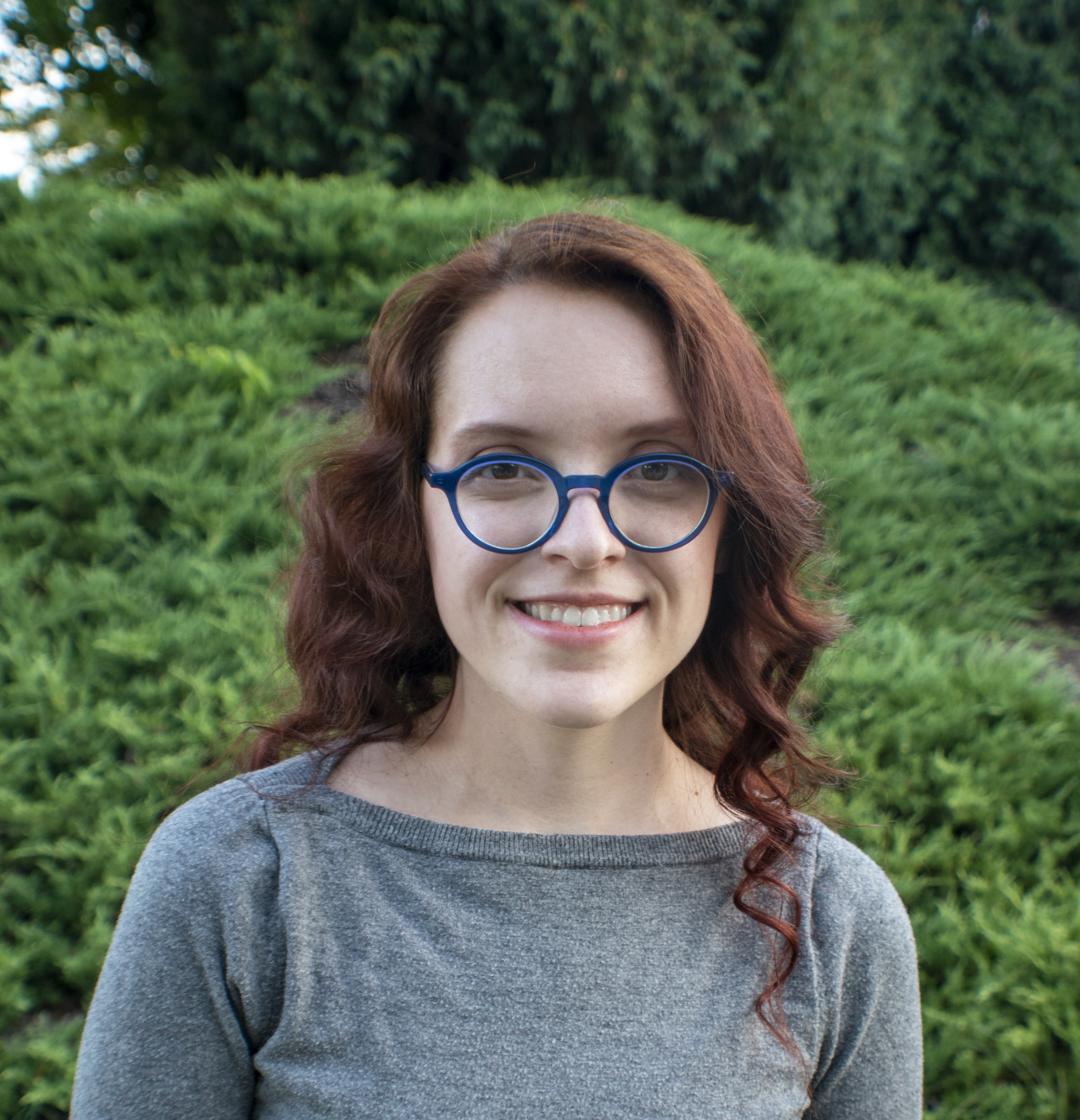 Bio: Kaylen Dwyer is the Digital Scholarship Librarian at Tisch Library. She can provide support for projects that involve digital exhibits, digital editions, mapping, and multimodal storytelling in research or in the classroom. Kaylen has worked with a wide range of digital humanities projects in academic and public contexts, including multimodal publications with the Illinois Open Publishing Network, digital documentary editing with the peer-reviewed undergraduate digital humanities journal, SourceLab, and academic and community collaborations through the Public Digital Humanities Institute and Stories for All.
Keywords: digital humanities, public humanities, digital projects, digital pedagogy, digital storytelling, mapping, accessibility
Email: Kaylen.Dwyer@tufts.edu
---
Sari Mauro, Digital Collections Project Manager
Bio: As the Digital Collections Project Manager for Tufts Archival Research Center (TARC), Sari oversees digitization projects and initiatives within TARC. She also coordinates TARC's digital exhibits about Tufts University history and other archival collections held by TARC. She is a frequent collaborator on the Tufts Digital Library and its associated software and processes.
Keywords: Digital Exhibits; Digitization
Email: sari.mauro@tufts.edu
---
Kyle Monahan, Data Science Specialist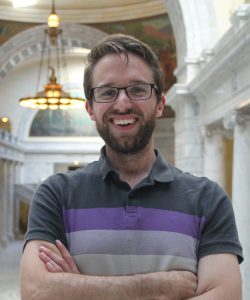 Bio: Kyle Monahan enjoys using statistical and GIS tools to analyze complex systems through data analysis and visualization, map design, code scripting, and environmental sampling. Kyle received a dual B.S. in Environmental Science and Psychology from Rensselaer Polytechnic Institute in 2012, an M.S. in Environmental Science and Engineering from Clarkson University in 2014, and most recently an M.S. in Civil and Environmental Engineering from Tufts University in 2016. His research has taken him from developing contaminant chronologies for the Hudson River, to identifying microfossils in sediment from extreme weather events, to designing low-cost water filters. His most recent work used agent-based models to investigate the role of social and behavioral factors on the feasibility of water filters in South Africa. Kyle has aimed to share these experiences in water and sustainable development by co-teaching various courses at Harvard Extension since 2014. In 2016, he worked as a GIS Analyst for Tufts, providing individualized GIS services to students and faculty. Kyle has been the Statistics and Research Technology Specialist at Tufts University since 2017, providing statistical consulting, data visualization and high-performance computing (HPC) support. You can learn more about his work at www.kylemonahan.info. For more information on statistical software at Tufts, please see: go.tufts.edu/stats/
Keywords: Statistics, data cleaning, data visualization, high-performance computing, software (R, Stata, SPSS, SAS, Python, RShiny, Flask, SQL, etc.)
Email: kyle.monahan@tufts.edu
---
Dan Santamaria, Director, Digital Collections and Archives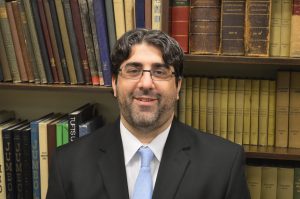 Bio: Dan oversees all operations for Tufts Archival Research Center (TARC), Tufts' repository for archival and manuscript collections, and serves as chair of the Fedora Repository Oversight Group. Dan previously served as head of technical services at the Seeley G. Mudd Manuscript Library at Princeton University from 2005 to 2014. At Princeton he led projects related to digitization, description, and discovery that have received national recognition, including the Society of American Archivists' 2013 Coker Award for innovative developments in archival description. He previously worked at the New York Public Library and both the Special Collections Library and the Bentley Historical Library at the University of Michigan. He holds an MSI from the University of Michigan's School of Information and a BA in History from Wesleyan University and has written a book and other publications on archival practice, systems and tools, and descriptive standards.
Keywords: Archives, Special Collections, Digital Collections, Repositories
Email: daniel.santamaria@tufts.edu
---
Andrea Schuler, Copyright and Open Scholarship Librarian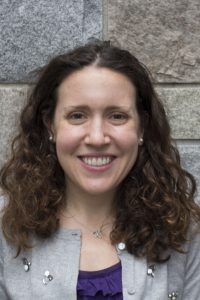 Bio: Andrea Schuler is the Head of Open Scholarship & Research Data at Tisch Library. In that role, she hopes to empower the Tufts community to use and create scholarship, advance the open sharing of knowledge created at Tufts, and create more equitable access to scholarship. Andrea can help with questions about copyright, publishing, open access, creating & using open course materials, and finding places to share your work. Prior to coming to Tufts, she was a visual resources librarian at the Massachusetts Institute of Technology. She has a BA in history from Boston College and an MLIS from Simmons College.
Keywords: Copyright, open access, publishing, repositories, scholarly sharing
Ask me about: Archives/Editions
Email: andrea.schuler@tufts.edu
---
Elizabeth McCall, Research Data Librarian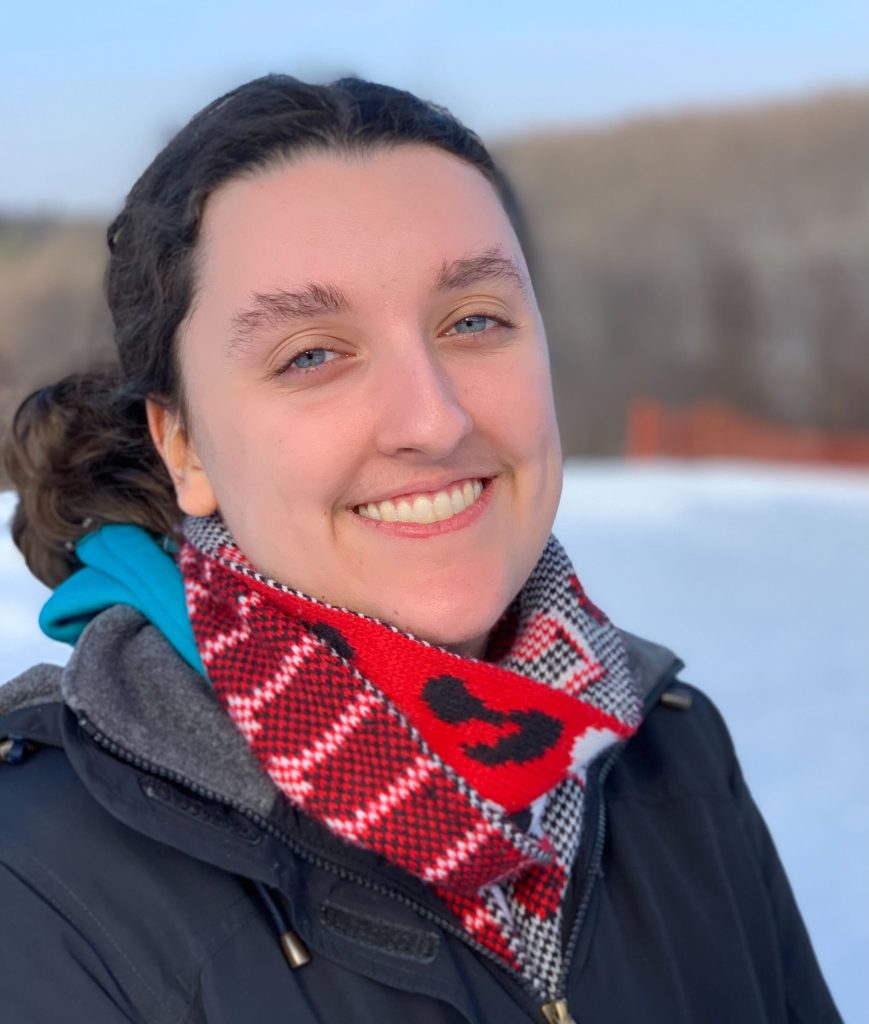 Bio: Elizabeth McCall is the Research Data Librarian at Tisch Library. She supports Tufts researchers in managing their projects' data and adopting best practices for data management. She can help with writing data management plans, understanding federal requirements for sharing data, and using data repositories. She is interested in working with researchers to create more sustainable and reproducible data workflows. She received a BS in Psychology from Tufts University and an MLIS from Simmons University.
Email: elizabeth.mccall@tufts.edu