On Tuesday, February 5, the Fletcher Initiative on Religion, Law, and Diplomacy was pleased to host a panel discussion about the future of Ireland and the UK.

Twenty years after the historic Good Friday Agreement, the border between Northern Ireland and the Republic of Ireland is again in the headlines as the United Kingdom seeks to define the terms of its exit from the European Union. Drawing from the perspectives of the UK, Ireland, and Northern Ireland, this event explored what may happen with reference to the legal, economic, and religious elements at play in the region.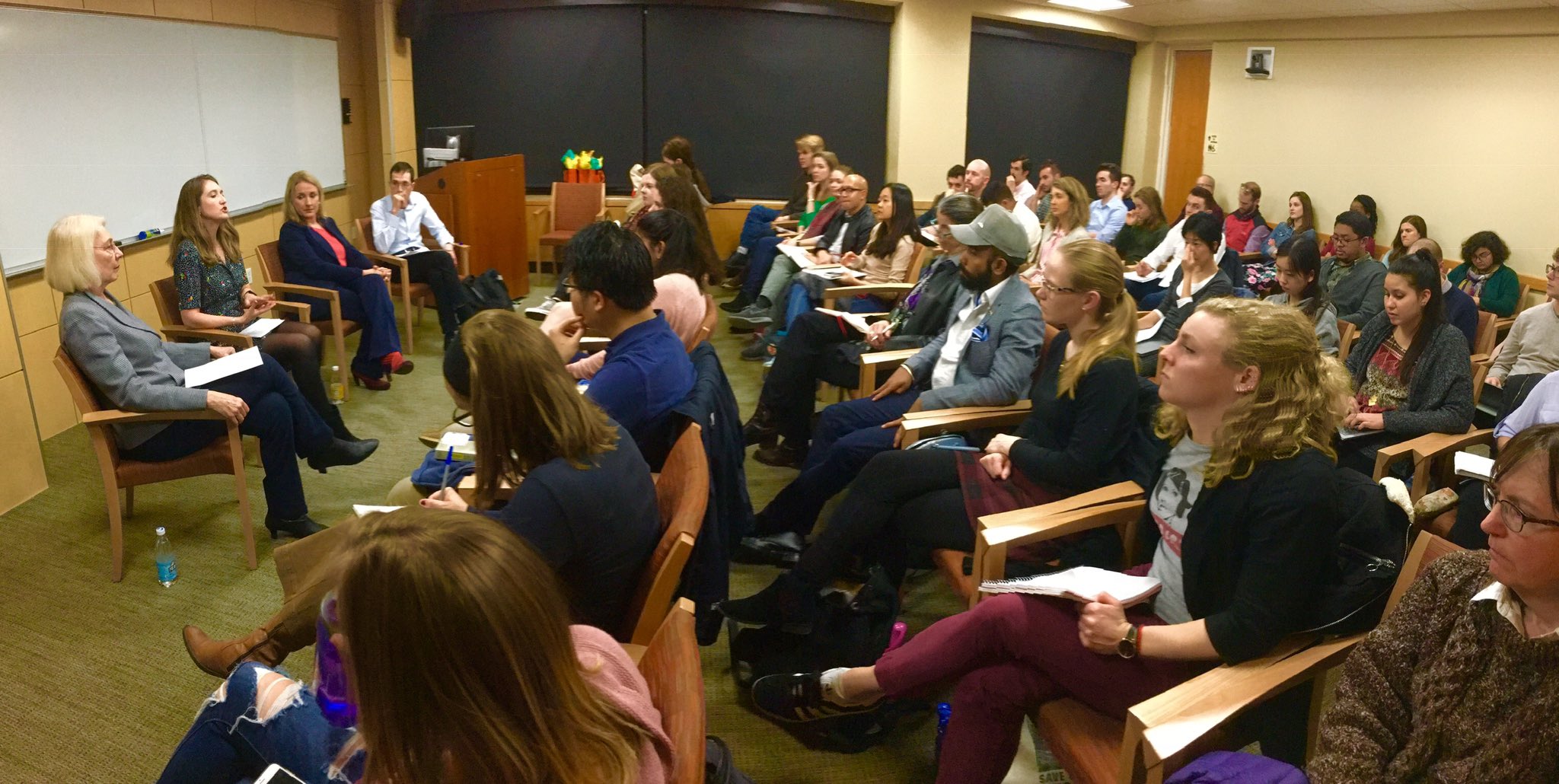 The panel was moderated by Fletcher Professor Eileen Babbitt and featured the distinguished speakers Peter McLoughlin from Queen's University Belfast, Consul General of the United Kingdom Harriet Cross, and Consul General of Ireland Fionnuala Quinlan.