Co-Directors: Neva R. Goodwin, William R. Moomaw
Senior Researchers: Jonathan M. Harris, Brian Roach, Anne-Marie Codur
Staff: Colin Kronholm, Monica Barros
Senior Research Fellows: Jeronim Capaldo, Julie A. Nelson, Timothy A. Wise
Visiting Scholars: Gillian Davies, Andrew Tirrell, David Sussman
Research Assistants: Hasib Ishfer, Sam Polzin
---

Neva Goodwin, Co-Director
Neva Goodwin is active in a variety of attempts to systematize and institutionalize an economic theory – "contextual economics" – that will have more relevance to contemporary real-world concerns than does the dominant economic paradigm. She has edited more than a dozen books, and is the lead author of three introductory textbooks: Microeconomics in Context, Macroeconomics in Context, and Principles of Economics in Context. A Transitional Economies Edition was translated into Russian and Vietnamese, and a European edition of the macro text is being prepared.

Over the past decade, Dr. Goodwin led the creation of a "social science library" called Frontier Thinking in Sustainable Development and Human Well-Being which contains nearly 10,000 full bibliographic references, representing seven social sciences, and including full text PDFs for a third of the referenced articles and book chapters. This is being distributed widely in 100 developing and transitional countries, with special efforts to reach institutions with poor or no Internet access. The goal is that this will also be available online through Tufts in early 2017.

Dr. Goodwin seeks ways to translate an understanding of the economy in its full social and ecological contexts into action and policy. She also seeks a deeper theoretic understanding from exposure to on-the-ground experiments in alternative socio-economic institutional design, and is involved with efforts to motivate business to recognize social and ecological health as significant, long-term corporate goals.

Some of Dr. Goodwin's papers that receive continuing attention include:
Core Support for the New Economy [Draft working paper] June 2016
Prices and Work in The New Economy, April 2014
Five Kinds of Capital: Useful Concepts for Sustainable Development, September 2003

Dr. Goodwin received an MPA from Harvard Kennedy School ('82) and a Ph.D. in Economics from Boston University ('87). For more about Dr. Goodwin, see her Wikipedia entry and her ResearchGate profile, where several of her articles and working papers are also available.
C.V.
---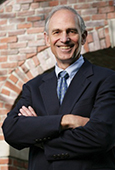 William Moomaw, Co-Director
William R. Moomaw is Emeritus Professor of International Environmental Policy and Founding Director of the Center for International Environment and Resource Policy at The Fletcher School, Tufts University. He is also Co-Director of the Global Development and Environment Institute at Tufts. He received his BA degree in chemistry from Williams College and PhD in physical chemistry from MIT. Following a 26-year career in chemistry and environmental studies at Williams College, where he directed the Center for Environmental Studies, he began working on science diplomacy and climate change.
His research and teaching address climate change and low-carbon renewable energy and related global issues including water, forests, agriculture, nitrogen pollution and oceans. He has also developed the field of Sustainable Development Diplomacy as a means of implementing sustainable development and the Sustainable Development Goals. His current research examines the full range of fossil fuel consequences, the role of Restorative Development in removing carbon dioxide from the atmosphere by forests, wetlands, grasslands and agricultural soils, and correctly accounting for emissions from bioenergy.
Extended Bio | Fletcher School Faculty page
---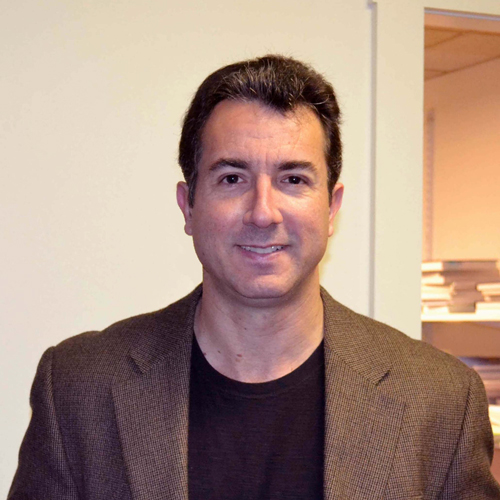 Brian Roach, Director, Theory and Education Program
Brian Roach received a Ph.D. in environmental policy analysis from the University of California, Davis in 1995 and an M.S. in agricultural economics from The Pennsylvania State University in 1990. From 1997-2001, he worked at the University of Maine, Orono as a researcher and teacher. His research background has focused on non-market valuation of natural resources, including drinking water quality, water-based recreation, wildlife, and subsistence activities. As a teacher, he has taught courses in economics and natural resources. He also developed a course on the history, theory, and social implications of mass consumerism. Since coming to GDAE in the summer of 2001, he has co-authored Environmental and Natural Resource Economics: A Contemporary Approach and Microeconomics in Context, including writing an Instructors Manual for both. He is currently working on several research topics including the role of large corporations in a global economy, the distributional implications of tax policy in the U.S., and economic inequality.
C.V.
---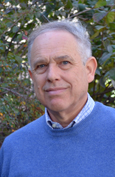 Jonathan M. Harris, Senior Researcher
Jonathan M. Harris holds a B.A. from Harvard University and a Ph.D. from Boston University. Dr. Harris is co-author of Environmental and Natural Resource Economics: A Contemporary Approach (4th ed., Routledge, 2018) and of Macroeconomics in Context, Principles of Economics in Context, and Microeconomics in Context (Routledge, 2019), author of "Green Keynesianism: Beyond Standard Growth Paradigms" in Building a Green Economy: Perspectives from Ecological Economics (Robert Richardson ed., MSU Press 2013); co-editor of Twenty-First Century Macroeconomics: Responding to the Climate Challenge (Edward Elgar, 2009), New Thinking in Macroeconomics: Social and Institutional Perspectives (Edward Elgar, 2003), and of the Frontier Issues in Economic Thought volumes A Survey of Sustainable Development, A Survey of Ecological Economics, and Human Well-Being and Economic Goals. He is also editor of Rethinking Sustainability: Power, Knowledge, and Institutions; author of World Agriculture and the Environment; and co-author of environmental teaching modules on climate change, renewable energy, and environmental issues in macroeconomics. He has served as President of the United States Society for Ecological Economics, Adjunct Associate Professor of International Economics at Tufts University's Fletcher School of Law and Diplomacy, and as consultant and lecturer at the Brown University Watson Institute International Scholars of the Environment Program and the University of the Middle East.
C.V.
---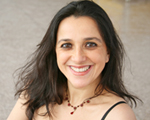 Anne Marie Codur, Senior Researcher

Anne Marie Codur is a Franco-American scholar, educator, activist and artist, with a multicultural background. She obtained her Ph.D. in Economics from Institut d'Etudes Politiques de Paris and was a Post-Doctoral fellow at Harvard University and an associated researcher at GDAE, where she co-wrote several educational modules in ecological economics with Jonathan Harris. While at Harvard, she co-founded the University of the Middle East Project (UME). Dr. Codur was successively Academic Director and Executive Director of UME, until 2008. Since 2009, she has been a Senior Advisor of the International Center on Nonviolent Conflict, lecturing in the US, Europe, and the Middle East, in series of workshops dedicated to the dissemination of the methods and strategies of nonviolent action. In 2011, she resumed her affiliation with GDAE as a research associate, taking part in the editing of educational modules and chapters of the ecological economics textbook, as well as in their translation in French, to reach a broad audience of French-speaking scholars and students around the world.
---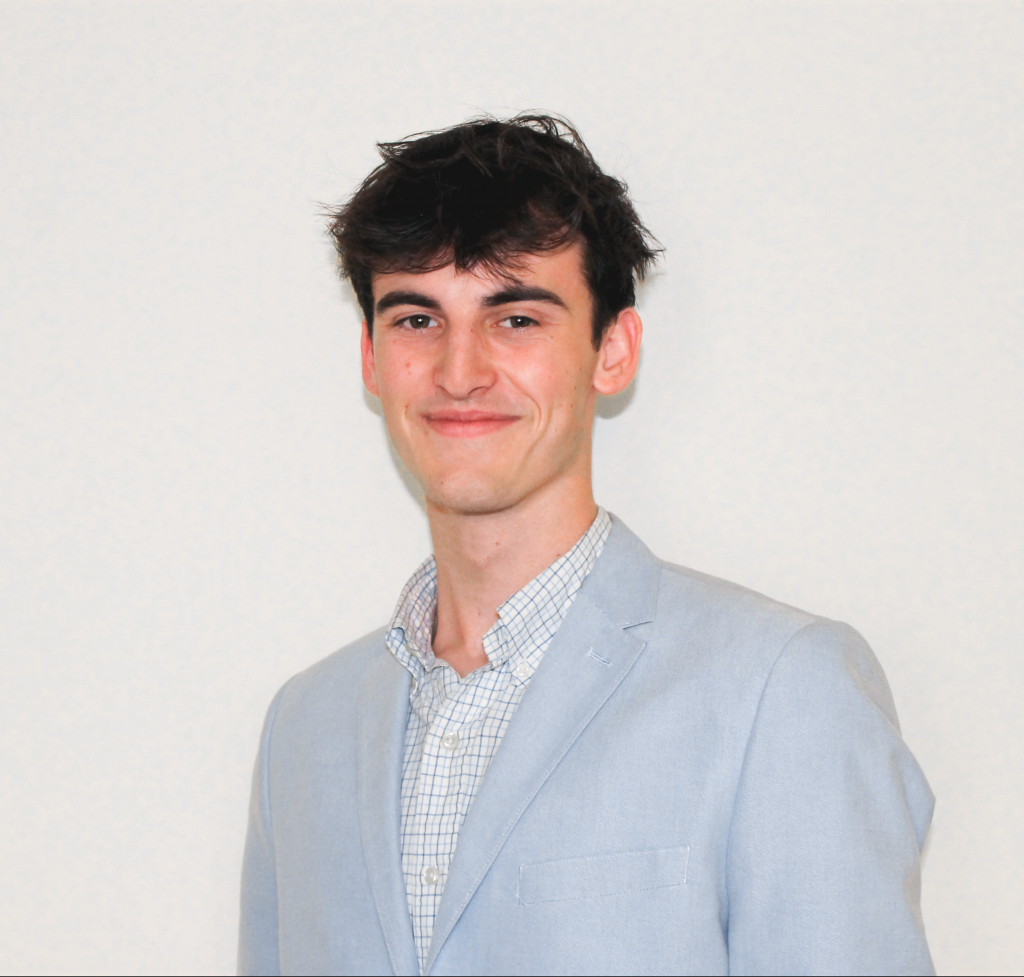 Colin Kronholm, Communications and Research Specialist
Colin joined GDAE in November 2019. He oversees GDAE's outreach strategy, email communications, and web development. Colin is an undergraduate student at Tufts University, studying Engineering Psychology.
---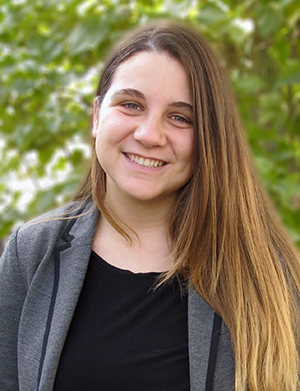 Monica Barros, Communications and Research Specialist, 2016-2020
Monica joined GDAE in October 2016. She oversees GDAE's outreach strategy and conducts research on social and environmental equity issues. Monica recently earned her Master's degree in International Affairs from The Fletcher School at Tufts University. Her research areas included corporate social responsibility, sustainable development, labor rights, and human security. Recently, Monica completed a Human Rights and Equitable Workplaces internship with the sustainability organization Ceres. Previously, Monica worked for Root Capital, an agricultural impact investor that partners with agricultural businesses to improve communities around the world. Monica has a B.A. in International Affairs and Communications from Stonehill College.
---

Jeronim Capaldo, Senior Research Fellow
Jeronim Capaldo is a Research Fellow with GDAE's Globalization and Sustainable Development Program. Prior to joining GDAE he was a member of the modeling and forecasting team at the United Nations Department of Economic and Social Affairs, where he was responsible for Latin America and the Caribbean and for the analysis of global employment. Jeronim earned a Laurea in economics from the University of Rome "La Sapienza" and a PhD in economics at the New School for Social Research. His current research focuses on international policy coordination in global macroeconomic models.
Contact Jeronim Capaldo at Jeronim.Capaldo@tufts.edu
---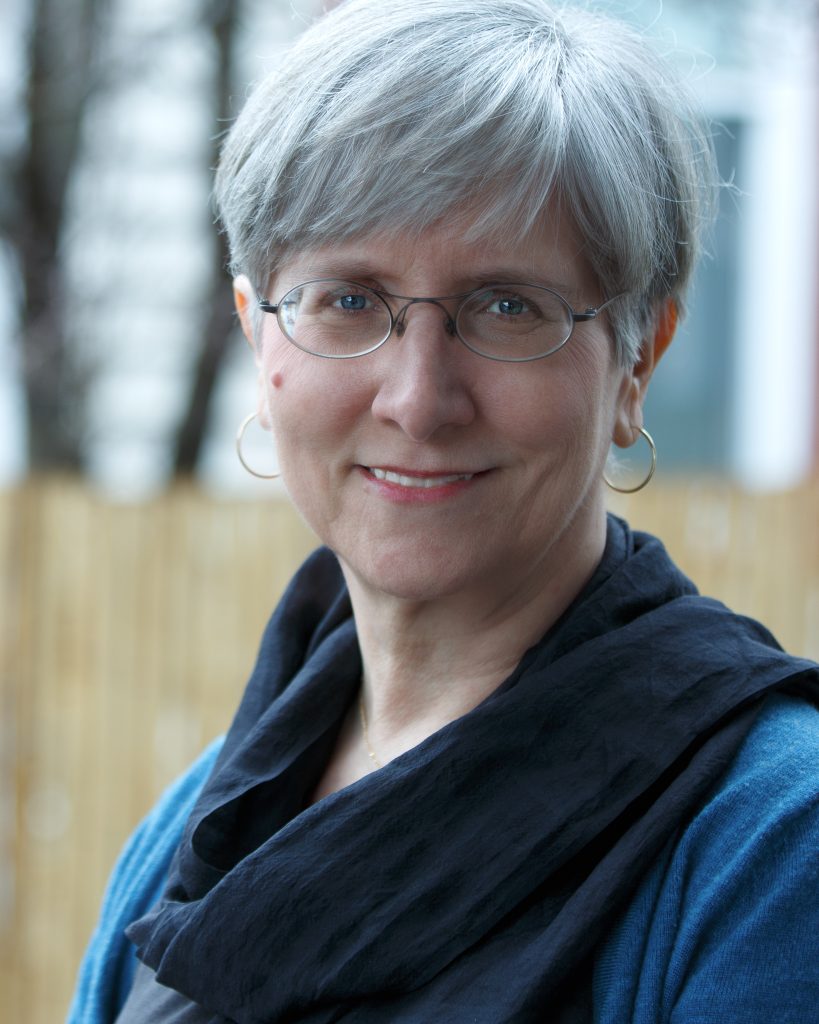 Julie A. Nelson, Senior Research Fellow
Julie A. Nelson is Professor Emeritus of Economics at the University of Massachusetts Boston and Senior Research Fellow at the Global Development and Environment Institute. Her research interests include ecological economics, ethics and economics, and feminist economics. She is the author of many publications including Economics for Humans (University of Chicago Press, 2nd ed. 2018) and articles in journals ranging from Econometrica and Ecological Economics to Economics and Philosophy and Hypatia: Journal of Feminist Philosophy. She is editor of the Economics and Business Ethics section of the Journal of Business Ethics, and is the 2019 President of the Association for Social Economics.
C.V.
---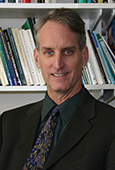 Timothy A. Wise, Senior Research Fellow
Timothy A. Wise is a Senior Research Fellow with GDAE. He directed GDAE's Globalization and Sustainable Development Program from 2000-2016. He is a Senior Advisor on the Future of Food at the Institute for Agriculture and Trade Policy and an advisor at the Small Planet Institute, where he directed the Land and Food Rights Program from 2016-2020.
With a background as an economic journalist and an international development practitioner, Wise's research and writing have focused on the global food crisis, including U.S. farm policies, trade and agricultural development, the lessons from NAFTA, agricultural biodiversity, biofuels and food prices, and Mexico's maize economy. With a prestigious fellowship from the Open Society Foundations, Wise conducted research for a book titled Eating Tomorrow: Agribusiness, Family Farmers, and the Battle for the Future of Food.
Wise previously was Executive Director of Grassroots International and a writer and editor at Dollars & Sense magazine, Amherst. He is the co-author of Confronting Globalization: Economic Integration and Popular Resistance in Mexico, The Promise and the Perils of Agricultural Trade Liberalization: Lessons from Latin America, and A Survey of Sustainable Development: Social and Economic Dimensions.
Wise's Author Webpage
Follow Wise on Twitter
---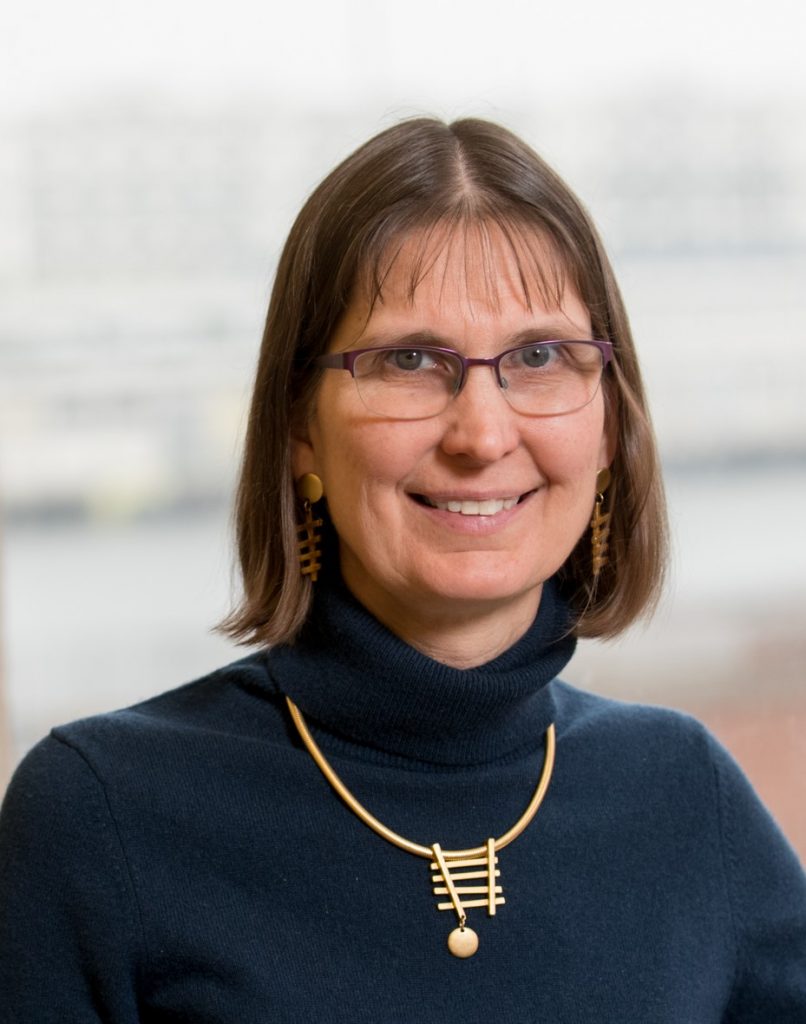 Gillian Davies, Visiting Scholar

Gillian Davies is a Visiting Research Fellow with GDAE and co-author of the recently published, "Wetlands in a Changing Climate: Science, Policy and Management" along with Dr. William Moomaw and a diverse group of wetland scientists. She is a Senior Ecological Scientist at BSC Group, Inc, where her work focuses on integrating an understanding of climate change into wetland management, restoration, creation and conservation. She recently completed a 3-year term on the Executive Board of the international Society of Wetland Scientists, and served as the 2016-2017 President of the Society. She has given presentations on the relationship between wetlands and climate change nationally and internationally, and represented the SWS at the 10th INTECOL International Wetlands Conference in Changshu, China in 2016. She holds a Masters in Environmental Studies from the Yale School of Forestry and Environmental Studies, a B.A. from Williams College, and is a Professional Wetland Scientist as well as a registered Soil Scientist.
C.V.
---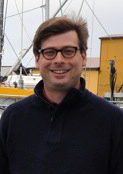 Andrew Tirrell, Visiting Scholar

Andrew Tirrell (JD, Columbia University; PhD, Fletcher School of Law and Diplomacy, Tufts University) is an assistant professor in the department of Political Science and International Relations at the University of San Diego. He teaches courses focused on environmental politics, law of the sea, indigenous peoples and the environment, and civil rights. His past research has focused on environmental justice, natural resource management, marine policy, and the Arctic. Dr. Tirrell's current research focuses on environmental challenges in the Mexico-U.S. border region.
---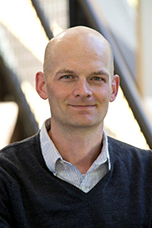 David Sussman, Visiting Scholar

David D. Sussman is a scholar-practitioner whose core research examines global interconnectivity, linking consumers' use of material resources to the environmental and social impacts in communities where they are sourced. This ties to the focus of his current book project on sustainable lifestyles. Additional areas of study include the use of behavioral nudges to improve household energy consumption, and the relationship between material flows of metals and the SDGs. David has also designed and taught courses on natural resource conflicts and forced migration at Tufts University. His previous experience working with the academic, public and private sectors includes time as a fellow at NYU's Center on International Cooperation, consultant to the World Bank, and writer for the International Institute for Sustainable Development. David was awarded a Fulbright Scholarship and Presidential Management Fellowship, and earned his B.A from Dartmouth College, and M.A. and Ph.D. degrees from The Fletcher School, Tufts University.
---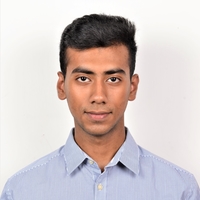 Hasib Ishfer, Research Assistant
Hasib is a senior majoring in Quantitative Economics at Tufts University's School of Arts & Sciences. Born and raised in Bangladesh, he is passionate about linking economic growth pathways and environmental sustainability in South Asia. Prior to joining GDAE, he completed an internship at William Blair in Private Wealth Management and worked as an Investment Banking Summer Analyst at Nomura.
---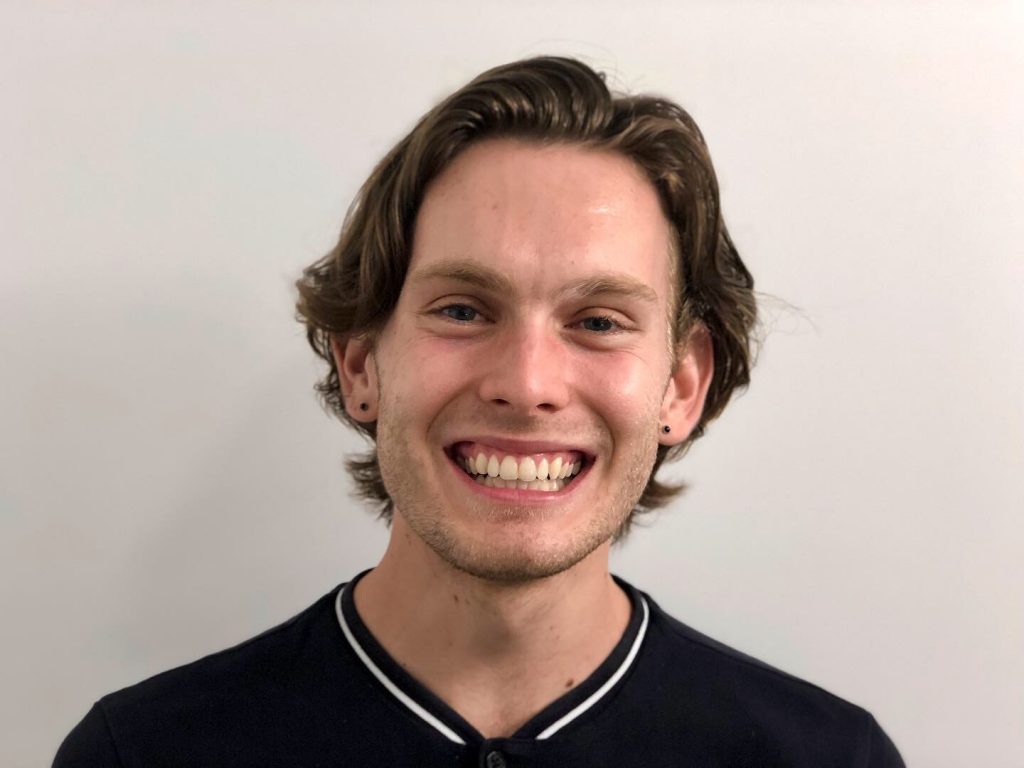 Sam Polzin, Research Assistant
Sam is a second-year master's candidate at the Friedman School of Nutrition Science and Policy studying in the Agriculture, Food, and Environment program. At GDAE, he contributes to the Northeast Healthy Soil Network on issues of soil management and policy implementation. His research interests broadly intersect food security, community resilience, and environmental sustainability, and he has previously pursued questions about policy networks and interest group systems and their impact on food systems both locally and abroad. Previously, Sam has advocated for producers and consumers in cities across the country, including Memphis, TN, Washington, DC, and Sacramento, CA.