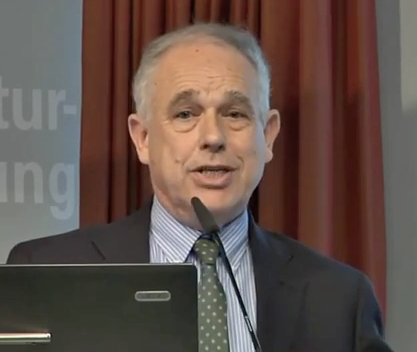 GDAE's program in Green Economics, under the direction of Senior Research Associate Jonathan Harris, seeks to develop economic and social analyses of the issues involved in a transition to a fully sustainable economy with renewable energy, regenerative agriculture, clean and efficient industry, and stable population.
---
Harris Surveys Books on Ecological Economics
Jonathan Harris recently did a survey of books on ecological economics for Shepherd.com, a site that presents authors' recommendations for the best books in their fields. His annotated list can be found at The best books for understanding ecological economics (shepherd.com) Scroll down for other authors' lists on related topics.
Encyclopedia Entry on Green Economy
Jonathan Harris is author of an entry on "Green Economy" in the forthcoming Elgar Encyclopedia of Ecological Economics (Edward Elgar Publishing, forthcoming 2023, Emilio Padilla Rosa and Jesús Ramos Martin eds.) Read an advance version of the entry.
Book Chapter on Green New Deal
Jonathan Harris has authored a chapter on "The Green New Deal: Economic Analysis and Practical Policy" in the forthcoming book Key Debates and Contemporary Perspectives in Post Keynesian Economics (Edward Elgar Publishing, forthcoming 2023, Therese Jefferson and John E. King eds.)
Articles and Policy Briefs

Progress on the Green New Deal, January 2022. Jonathan Harris
PowerPoint presentation at URPE/ASSA conference including explanatory notes
Getting to Net Zero Carbon Emissions: Can We Do It? April 2021. Jonathan Harris PowerPoint Presentation
Climate Change, Social Equity, and the Green New Deal, August 2020: Jonathan Harris discusses the social and economic impacts of a Green New Deal.
Transitioning to a Low-Carbon Economy, May 2020: GDAE research is extensively quoted.
Ecological Economics of the Green New Deal, August 2019
New Macroeconomics Teaching for a New Era: Instability, Inequality and Environment, September 2015. Jonathan M. Harris.
Working Papers
19-01 "Responding to Economic and Ecological Deficits" April 2019. Jonathan M. Harris
18-01 "China's Carbon Market: Accelerating a Green Economy in China and Reducing Global Emissions" April 2018. Yifei Zhang, Jonathan M. Harris, and Jin Li
13-03 "Population, Resources, and Energy in the Global Economy: A Vindication of Herman Daly's Vision" February 2013. Jonathan M. Harris (Also available in French)
13-02 "Green Keynesianism: Beyond Standard Growth Paradigms" February 2013. Jonathan M. Harris (Also available in Spanish, French and Chinese)