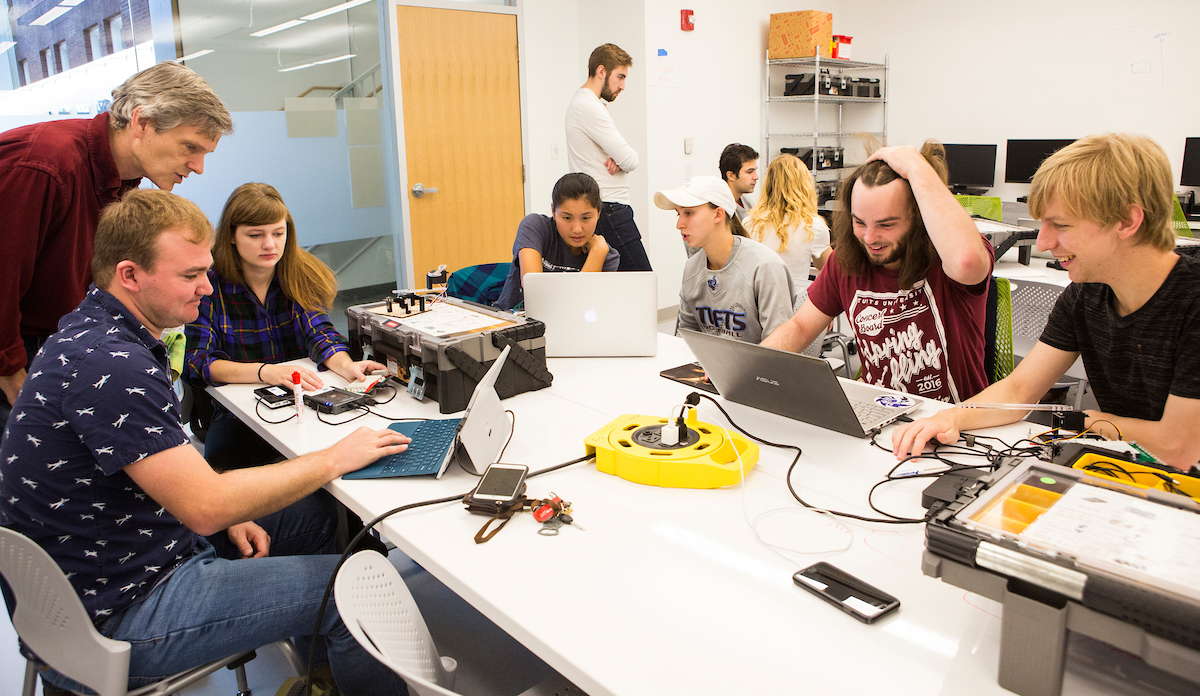 Active learning is an evidence-based approach to teaching which actively engages students in the learning process. The focus is on students, their activities, and their learning, rather than on the activities of the instructor.
The resources here will introduce you to active learning, to technologies which support it, and to examples by Tufts faculty. Methods that promote active learning include cooperative learning, peer instruction, Team-Based Learning, Problem-Based Learning, and Case-Based Learning.
What is Active Learning?
Active Learning Techniques
Active Learning Technologies
Active Learning Methods Used by Tufts Faculty
See Also