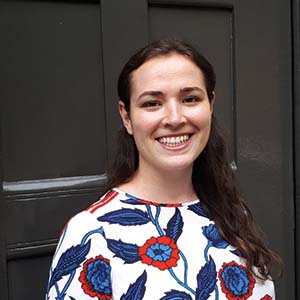 Bethany recently graduated with her Master's in Law and Diplomacy from The Fletcher School, where she focused on international environmental resource policy, human security, and gender analysis. Her master's thesis looked at the flows of climate finance toward adaptation in the agriculture sector. She is now pursuing her PhD at Fletcher and plans to study the links between climate change, migration, and food security. Prior to coming to Fletcher, Bethany worked at NGOs and schools in Guatemala, Vietnam, and Thailand.

Email: bethany.tietjen@tufts.edu; Twitter: @bethany_tietjen
Publications
Tietjen, B. (2021). "CIERP Alumni Perspectives: A Conversation with Dr. Nichola Minott." Community Voices. CIERP and Climate Policy Lab.
Tietjen, B. (2021). "Defining Climate Migration." Climate Smart. Climate Policy Lab.
Tietjen, B. (2019). "Finance to adapt: Making climate funding work for agriculture at the local level." ECDPM.