New Partnership to Support Paris Agreement Goals
Photo above: From left: William Moomaw, Professor Emeritus and current chair of the board of directors of the Woods Hole Research Center; Professor Kelly Sims Gallagher; Director of the Center for International Environment & Resource Policy at the Fletcher School; Philip Duffy, President and Executive Director of the Woods Hole Research Center; President Monaco; and Dean Stavridis. (Anna Miller/Tufts University)
---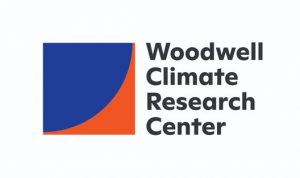 Update: As of August 2020, Woods Hole Research Center has changed its name to Woodwell Climate Research Center to honor its founder, Dr. George Woodwell and clearly reflect the center's dedication to finding science-based solutions to combat the climate crisis. Visit the new website here: woodwellclimate.org.
---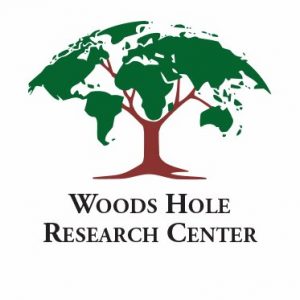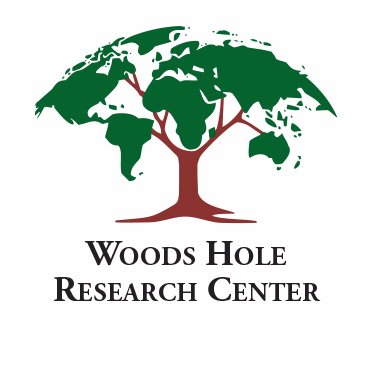 We are excited to announce Climate Policy Lab's new cooperation with Woods Hole Research Center. On Monday, February 26, we made the partnership official with the signing of a Memorandum of Understanding between Tufts University and Woods Hole Research Center, committing to work together on the design and study of climate policies that will support the Paris agreement.
As we state in our press release, the 2015 Paris Climate Agreement is still the international framework for fighting climate change and reducing greenhouse gas emissions, despite uncertain commitment from the Trump Administration.
This is why we are bringing together the complimentary strengths of the Climate Policy Lab and Woods Hole Research Center:
WHRC is well known for its pioneering work on the land use side of the climate change challenge with particular focus on forests, soils, and freshwater systems and regional expertise in the tropics and the Arctic. For four years in a row, the International Center for Climate Governance has recognized WHRC as the world's top-ranked climate change think tank.
CPL brings energy, economic, and development expertise as they relate to climate change, with substantial experience working with governments around the world from China to Fiji, to Niger. In the last year, we worked with 17 different governments and also with the World Bank and UNDP.
Together, Climate Policy Lab and Woods Hole have identified five main areas of synergy and mutual interest, with faculty and senior scientists matched up for each research topic:
Agriculture and climate change

Transitions to low-carbon development

Beyond carbon and co-benefits

Measurement of emissions from land-based sources (fossil fuel and LUC)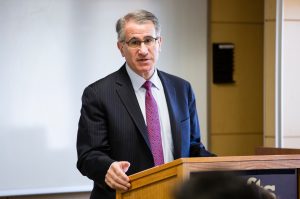 We are also excited about the potential for partnership on new courses on global environmental change, student internships in field research, and executive education courses aimed at senior level policymakers.
Tufts President Anthony Monaco joined us to commemorate the occasion, noting Tufts' commitment to sustainability and calling the new partnership an excellent opportunity to leverage already strong relationships that will bring together expertise and interdisciplinary research to help solve pressing climate issues.
We were also grateful to hear remarks from several other senior leaders in this partnership:
Philip Duffy, President of WHRC, who has devoted his career to a scientific approach to climate change and its moral implications.
Fletcher Professor Emeritus and CIERP founder Bill Moomaw, who is Chair of the Board of Directors at WHRC.
James Stavridis, Dean of the Fletcher School, who spoke about the national security implications of climate change, which he detailed in a recent article.
"The Paris climate agreement is humanity's process for controlling climate change," said Phil Duffy. "Nothing we could do would be more important than working to make the agreement a success."