Upcoming 2020 Events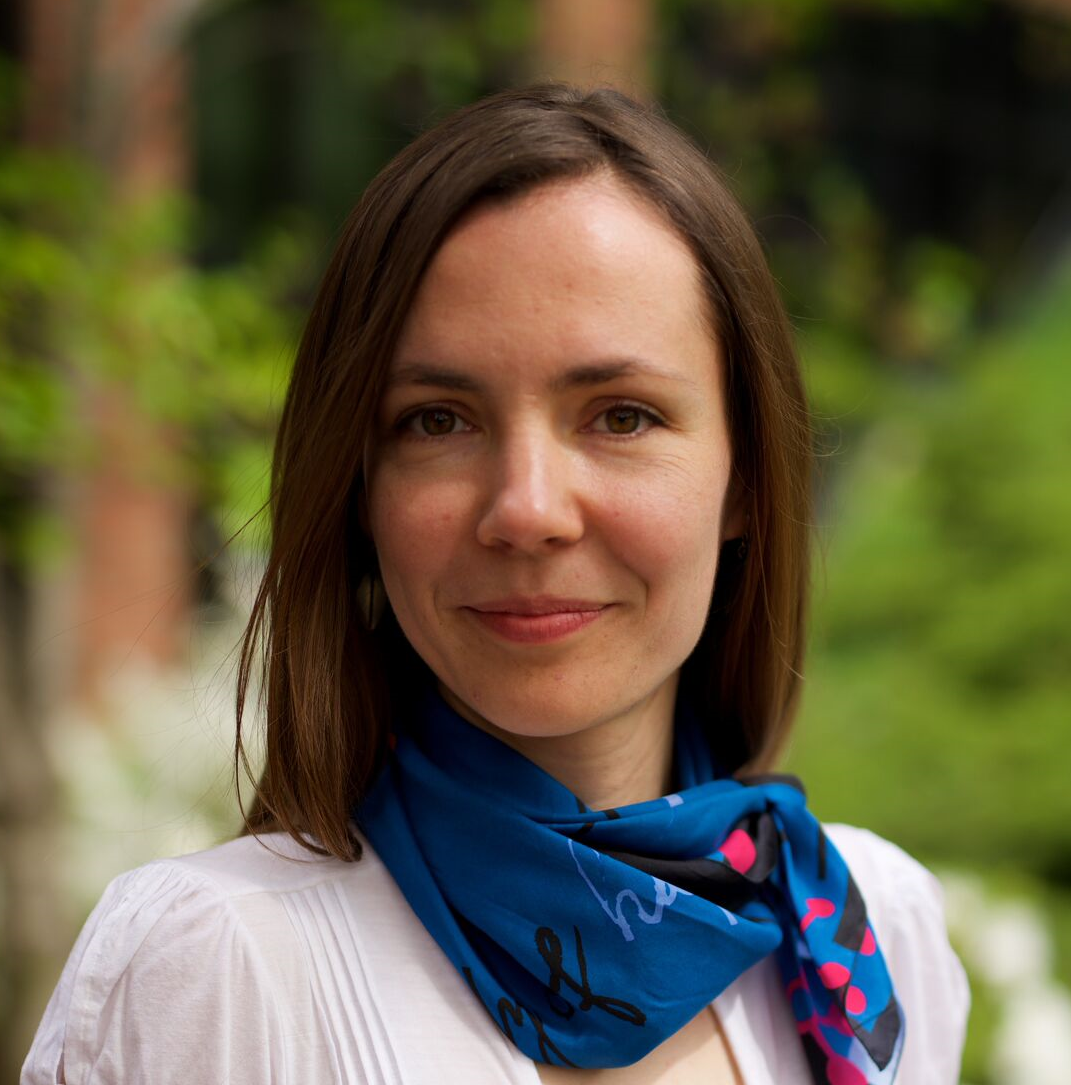 Wednesday, April 15, 2020: CIERP & CREATE Solutions Research Seminar with Zdenka Myslikova
Acquaintances and Partners: Linkages and Networks in Energy Technology Innovation
12:30pm – 1:45pm
Zoom URL will be sent out to attendees prior to the event.
Zdenka Myslikova is a PhD candidate at the Fletcher School of Law and Diplomacy with an interest in energy technology innovation, climate policy and regulation. In her doctoral research, she assesses energy technology innovation in the transition countries – what factors are key in motivating energy technology innovation? – and applies the adaptive leadership framework to understand why some countries are leaders in energy technology innovation while others are not. She holds a master's degree in economics from the Center for Research and Teaching in Economics (CIDE) in Mexico, and before starting her doctorate, she served at Mexico's Energy Regulatory Commission.
If you have any questions, feel free to reach out to Sara Rosales. RSVP here.
---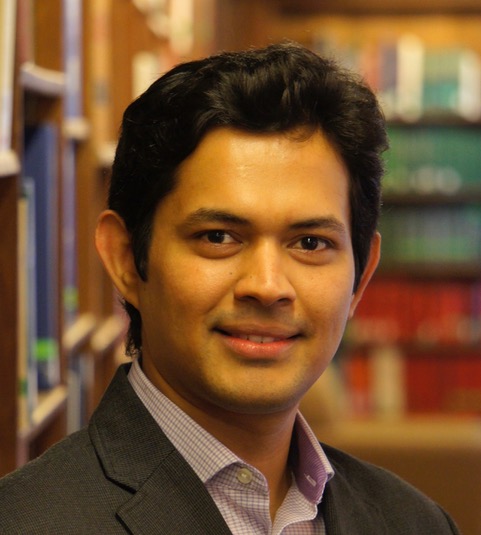 April 23, 2020: CIERP & CREATE Solutions Research Seminar with Easwaran Narassimhan
Green Industrial Policy: A delicate dance between socio-economic and environmental objectives
12:30pm – 1:45pm
Zoom URL will be sent out to attendees prior to the event.
Easwaran is a PhD candidate and a Predoctoral Fellow at the Center for International Environment and Resource Policy, The Fletcher School, Tufts University. Prior to enrolling in the doctoral program, Easwaran received a Master's degree from The Fletcher School specializing in environmental policy and development economics. As a doctoral student, Easwaran focuses on Innovation and Industrial Policy for Clean Energy Technologies, trying to understand the role of government in transitioning to a low carbon future in developing countries. In addition to his dissertation, Easwaran is currently working on comparing carbon pricing regimes, measuring the environmental efficacy of Chinese overseas energy investments, and assessing the effectiveness of demand side policies to promote electric vehicle in the U.S.
If you have any questions, feel free to reach out to Sara Rosales. RSVP here.
---
2020 Archive: Past Events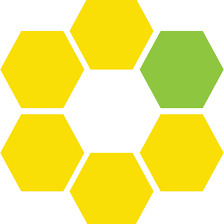 February 28 and 29: Tufts Energy Conference
Climate Emergency: Solutions for a Clean Energy Transition.
The Fletcher School
In the wake of global climate protests, record-setting fires, and increased polarization on the existence of climate change, it is clear that the status quo of how we power and govern our world must evolve. A global transition to renewable energy is vital in the battle against climate change. In this year's Tufts Energy Conference, we will seek to answer key questions around energy policy, technology in financing necessary for such a transition to take place. That's why this year's theme is Climate Emergency: Solutions for a Clean Energy Transition.
Learn more and register here.
---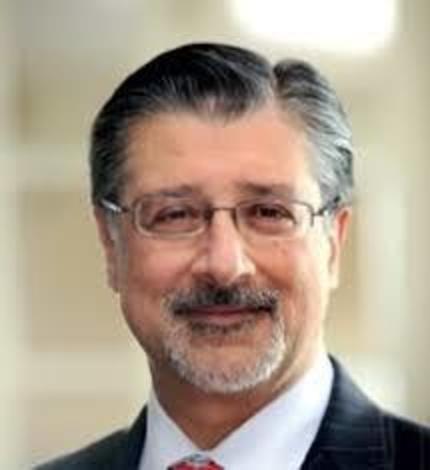 February 26: Tufts CREATE Solutions & CIERP Research Seminar & Reception with Adnan Amin
Geopolitical Implications of a Rapidly Accelerating Energy Transition
Coolidge Room, Ballou Hall
Adnan Amin is a Senior Fellow at Harvard Kennedy School's Belfer Center where he works on the Geopolitics of Energy Project. Following a distinguished career at the United Nations which included leading UN reform for system wide coherence and as head of the UN System Chief Executives Board Secretariat in New York, he was elected as the first Director General of the International Renewable Energy Agency. IRENA is the first universal treaty-based multilateral organization headquartered in the Middle East in Abu Dhabi, UAE, and which participates regularly in the work of institutions such as the G7, G20 and the United Nations. As DG, Adnan led the building of a new institution to support the international community in the transition to a sustainable energy future, turning the agency into a leading player in the global energy transition based on its cutting edge analytical, technical, and advisory services to member countries. He will bring the insights gained over the last 8 years at the forefront of international efforts to advance renewable energy and the analysis of the geopolitical implications of the global energy transition to advance the work of the center in this field. 
RSVP required here.
---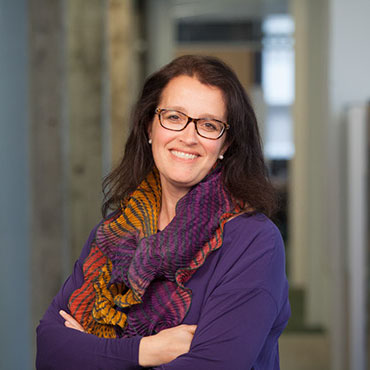 Thursday, February 13, 2020: Lunch & Learn with Kelly Sims Gallagher
Vicious and Virtuous Cycles in Global Climate Policy
12:00 pm – 1:00 pm
Curtis Hall Multipurpose Room
Since 1992, the global climate change negotiations have experienced numerous booms and busts. What causes the momentum to change? What induces countries to come together at times and why do they splinter apart at other times? Most importantly, how can progress be sustained and ambition enhanced through virtuous policy cycles so that global climate policy actually works to bend the upward trend of global emissions down to net zero.
Visit
here
for more information.
---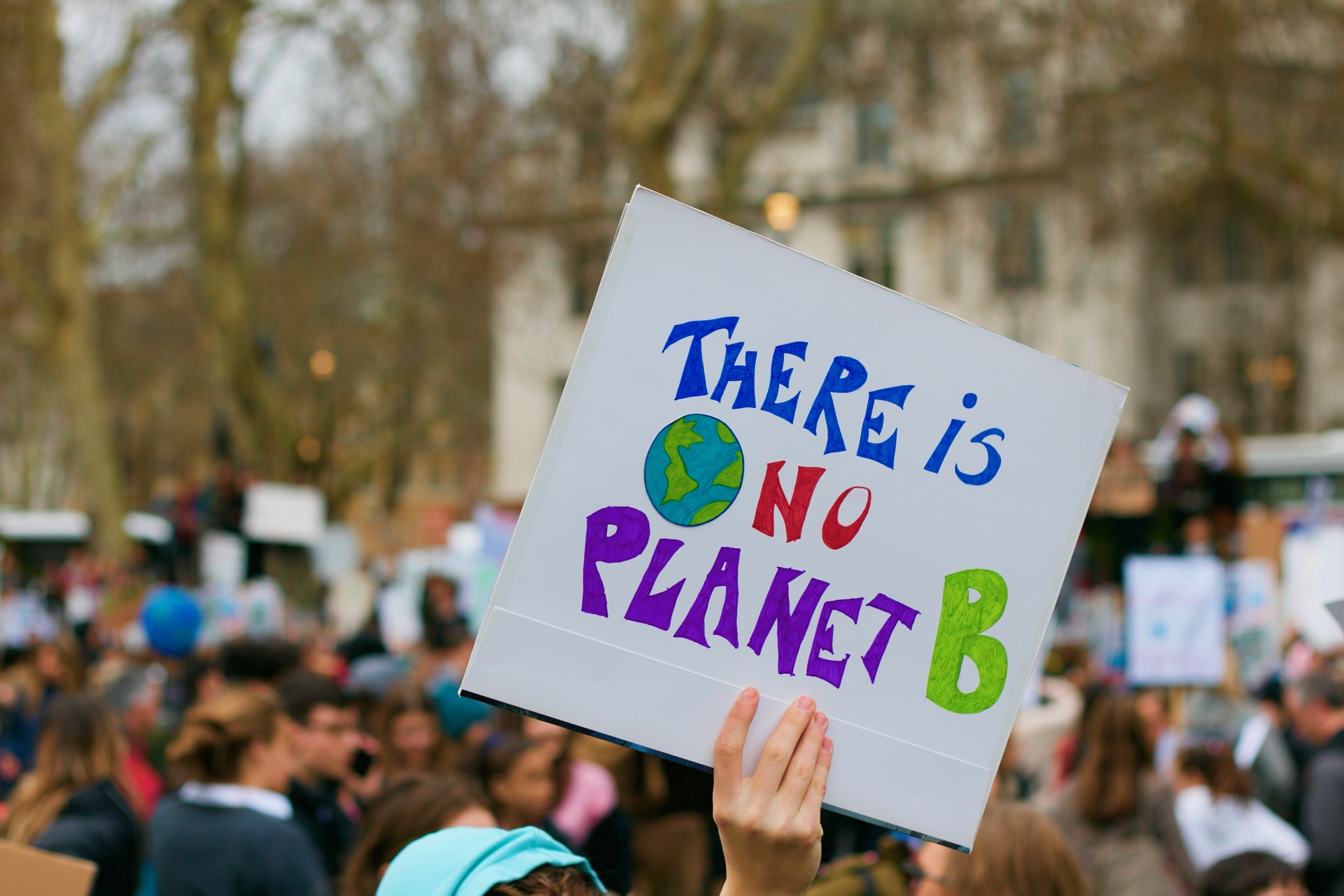 Thursday, February 13, 2020: Tufts Table: Climate Emergency
6:00 pm – 8:00 pm
Cheryl A. Chase Center
The unprecedented rate of global warming is melting the polar ice caps, raising sea levels, and undermining food and water security for many of the world's peoples. The world is in the midst of a climate emergency. Civil society and youth have called on governments to declare a climate emergency. Such demands are, however, running up against slow and barely perceptible progress. Policy action has been piecemeal and insufficient to steer us away from business-as-usual to a more climate-compatible economy. How can we unlock this logjam? How do we think about the need for systemic shifts along with individual responsibility?
If you have any questions, feel free to reach out to Sara Rosales. Register here. Please RSVP no less than 3 days before the event.
---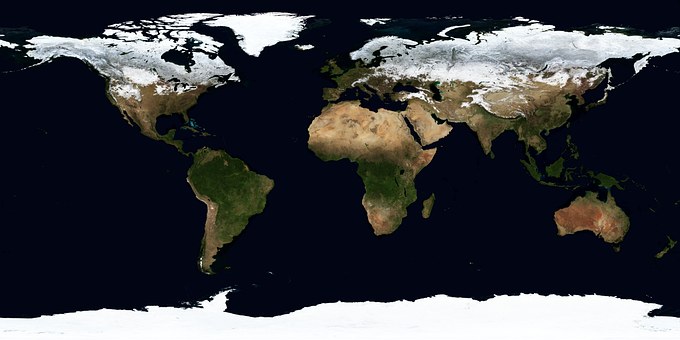 Thursday, February 6, 2020: Climate Puzzles for Diplomats Session VI
Climate and Consulting
6:00 pm – 7:00 pm
Crowe Room, Goddard 310
The Fletcher School, 160 Packard Ave, Medford, MA 02155
Our guests, Marielle Remillard and Randall Spalding-Fecher, will share how they leveraged their passion for climate mitigation when entering the world of consulting. Marielle is currently at the Boston Consulting Group (BCG); Randall worked at BCG nearly three decades ago and is currently a senior advisor at Carbon Limits. Marielle is actively involved in a number of company-wide sustainability initiatives and a key contributor to BCG's new Center for Climate Action. Randall left BCG to work in various climate initiatives, inside and outside consulting.

How do their perspectives on addressing climate problems through consulting vary? 

What have their efforts encompassed?
We will start this conversation with our guests sharing their perspectives on mainstreaming climate in seemingly resistant professional environments, and then delve into the details of the role of a consultant who wants to stimulate this change within and outside their office.  
---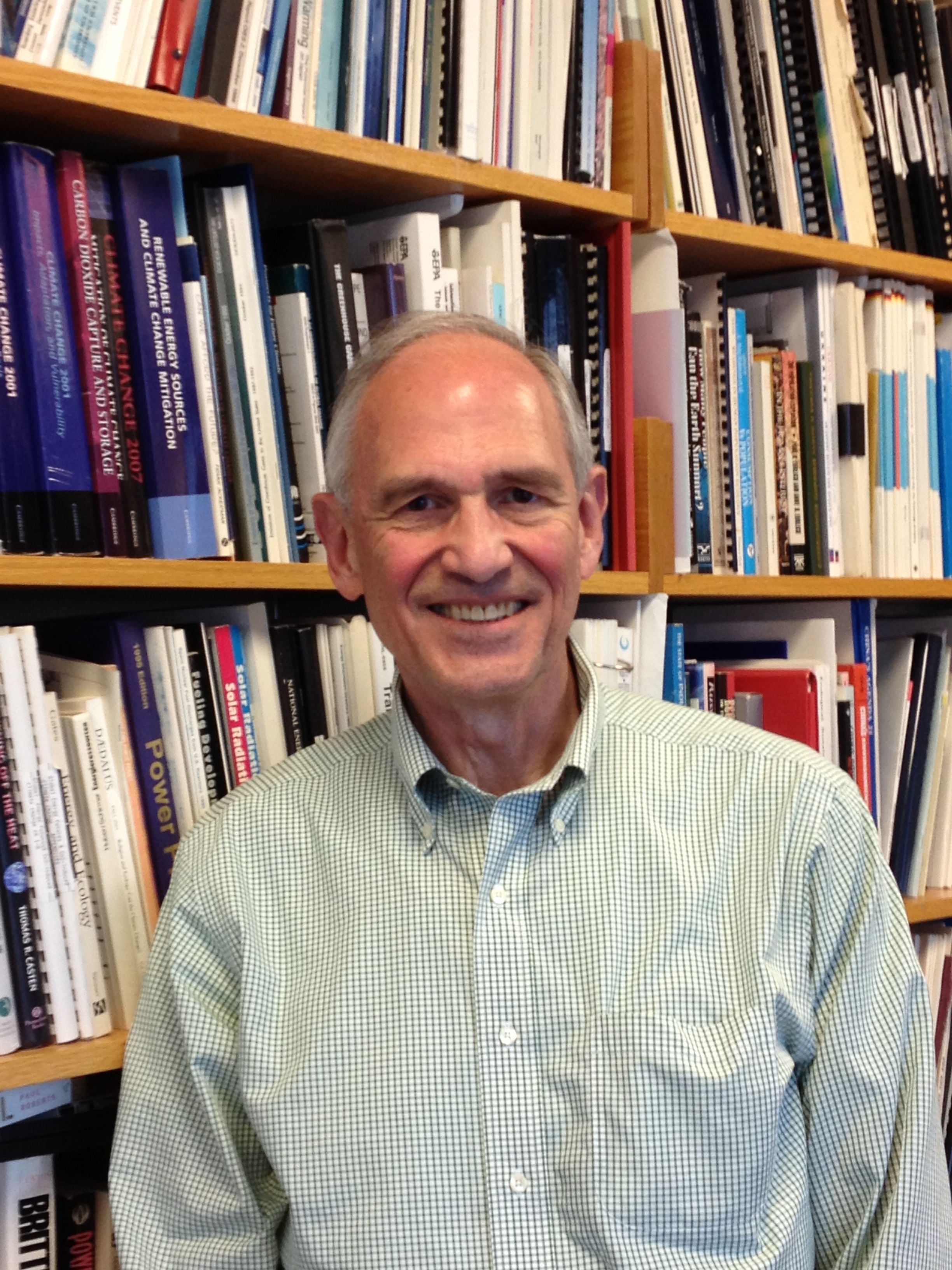 Wednesday, January 29, 2020: CIERP & CREATE Solutions Research Seminar with Bill Moomaw
Responding to the Climate Emergency: Technology or Ecosystem Based Approaches?
12:30pm – 1:45pm
Cheryl A. Chase Center
William Moomaw is Emeritus Professor of international Environmental Policy and founding director of the Center for International Environment and Resource Policy at The Fletcher School. He received his B.A. degree in chemistry from Williams College and Ph.D. in physical chemistry from MIT. He had a 26-year career in chemistry and environmental studies at Williams College, where he directed the Center for Environmental Studies. He served as AAAS Science Fellow in the U.S. Senate, where he worked on legislation that successfully addressed ozone depletion, and on legislation responding to the 1973 energy crisis. He began working on climate change in 1988 as the first director of the climate program at World Resources Institute in Washington. He has been a lead author of five Intergovernmental Panel on Climate Change (IPCC) Reports. The IPCC shared the Nobel Peace Prize for its climate work in 2007. He chairs the board of directors of two climate science and policy organizations, The Climate Group North America and Woods Hole Research Center. He also serves on the boards of directors of The Nature Conservancy of Massachusetts, the Consensus Building Institute, Earthwatch Institute, and is on the National Advisory Boards of the Union of Concerned Scientists, and Young Voices for the Planet.
If you have any questions, feel free to reach out to Sara Rosales. RSVP here.
---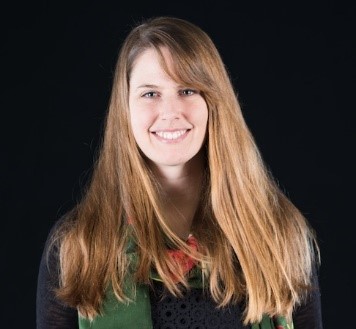 Thursday, January 23, 2020: CIERP Research Seminar with Melissa McCracken
It Depends: Defining and Evaluating "Effective" Transboundary Water Cooperation
9:30am – 10:45am
Mugar 235, The Fletcher School
Melissa McCracken is a Post-Doctoral Scholar for the Program in Water Conflict Management and Transformation at Oregon State University. Her research broadly focuses on transboundary water conflict and cooperation. Her recent projects include determining how to evaluate and define effective transboundary water cooperation over internationally shared waters. Other projects include working with the Transboundary Freshwater Dispute Database at Oregon State University, which houses the register of international river basins and the largest collection of freshwater treaties. She has a PhD in Geography from Oregon State University, and prior to her PhD, she was a researcher at Marstel-Day and completed her MSc in Water Security and International Development at the University of East Anglia. Her master's research evaluated the water footprint of qat and its impacts on Yemen's water resources. She has a bachelor's in General Engineering from Cal Poly San Luis Obispo.
If you have any questions, feel free to reach out to Sara Rosales. RSVP here.
---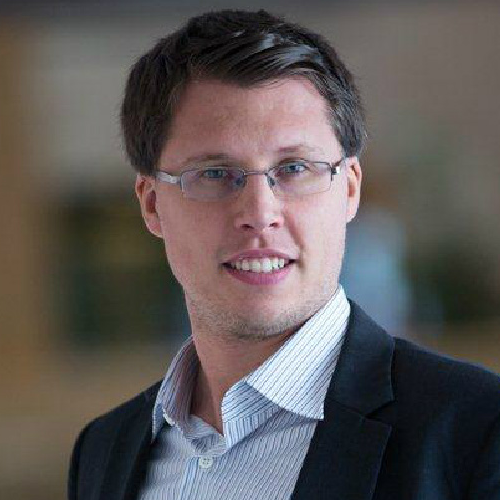 Wednesday, January 15, 2020: CIERP Research Seminar with Harry Verhoeven
Mirage of Development: The Water-Energy-Food Nexus and Regional Integration in the Nile Basin
9:30am – 10:45am
Mugar 235, The Fletcher School
Associate Professor Harry Verhoeven is the author of Water, Civilisation and Power in Sudan. The Political Economy of Military-Islamist State Building (Cambridge UP, 2015) and Why Comrades Go To War. Liberation Politics and the Outbreak of Africa's Deadliest Conflict (Oxford UP, 2016, with Philip Roessler). He is also the editor of Environmental Politics in the Middle East. Local Struggles, Global Connections (Oxford UP, 2016). He has taught at Georgetown University in Qatar, the University of Oxford and the School of Oriental and African Studies and was a Visiting Scholar at the University of Cambridge. Verhoeven is also the Convenor of the Oxford University China-Africa Network, an Associate Member at the Department of Politics and International Relations of the University of Oxford and the Editor of the Cambridge University Press book series on Intelligence and National Security in Africa & the Middle East.
If you have any questions, feel free to reach out to Sara Rosales. RSVP here.
---