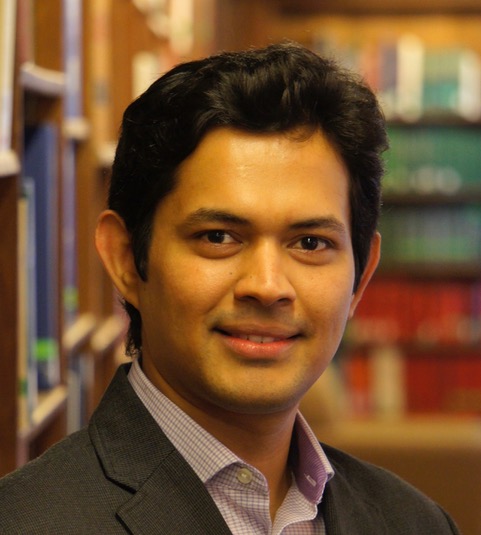 Easwaran Narassimhan is a postdoctoral scholar at the Climate Policy Lab at The Fletcher School, Tufts University where he completed his PhD in international affairs. His dissertation work explored how developing country governments use renewable energy policies to address socio-economic and environmental objectives.
At the Climate Policy Lab, Easwaran has worked on various research projects including a synthesis of emissions trading systems, measuring the environmental efficacy of Chinese overseas energy investments, and assessing the effectiveness of demand side policies to promote electric vehicles in the U.S. Prior to enrolling in the doctoral program, Easwaran received a Master's degree from the Fletcher School, specializing in environmental policy and development economics. Easwaran also holds a Masters degree in electrical engineering from Texas A&M University.
Email: Easwaran.Narassimhan@tufts.edu; Twitter: @na_easwaran
Publications
Gallagher, K.S., Bhandary, R., Narassimhan, E., Nguyen, Q.T. (2020). Banking on coal? Drivers of demand for Chinese overseas investments in coal in Bangladesh, India, Indonesia and Vietnam. Energy Research and Social Science Journal.
Narassimhan, E. (2020). Electricity-sector transitions for green industrialization: a case study of Ethiopia. Center for Strategic and International Studies (CSIS).
Bhandary, R., Karber, K., Narassimhan, E., Pandey, B. (2020). Scaling Up Solar Pumps for Irrigation and Domestic Water Use in Ethiopia: The Role of Blended Finance Climate Policy Lab.
Haites, Erik, Gallagher, K.S., Narassimhan, E., et al. (2018). Experience with Carbon Taxes and Greenhouse Gas Emissions Trading Systems Duke Environmental Law & Policy Forum, pp. 109-18 (2018).
Narassimhan, E., and Johnson, C. (2018). The role of demand-side incentives and charging infrastructure on plug-in electric vehicle adoption: analysis of US States. Environmental Research Letters 13(7): https://doi.org/10.1088/1748-9326/aad0f8
Narassimhan, E., Gallagher, K. S., Koester, S., & Alejo, J. R. (2018). Carbon pricing in practice: A review of existing emissions trading systems. Climate Policy, DOI: 10.1080/14693062.2018.1467827
Gallagher, K.S., and Narassimhan, E. (2017). Carbon Pricing in Practice: Lessons from Existing Policies. CIERP Policy Brief.
Bhandary, R., and Narassimhan, E. (2016). Making the Green Climate Fund Transformational. CIERP Policy Brief.