The electrification of vehicles has been identified as a megatrend in urban mobility, with excitement around EV technology and policy across the world. In fast-growing metropolises across Asia, clean transportation is touted to reduce emissions, ambient air pollution and fuel import bills. However, cities and private operators still face uncertainties related to the economics and operations of EVs before they can commercialise electric fleet.
This summer, I worked at Tropical Landscapes Finance Facility (TLFF) in Jakarta, Indonesia. Founded by BNP Paribas, ADM Capital and UN Environment, TLFF mobilises private sector financing for sustainability projects and companies in renewable energy, technology and fast-moving consumer goods sectors. TLFF was looking to understand the emerging electric mobility space in Indonesia for potential investment. In my role, I explored the technology requirements, policy environment and business models in this industry, with a focus on Jakarta's electric bus pilot.
I examined the strategy and operations of stakeholders across the mobility value chain, engaging EV manufacturers, private fleet operators, regional government, NGOs and ride-hailing networks. My role involved coordinating partnerships and providing technical support to local partners. I prepared reports on the financial and non-financial barriers, with research on business models and financing mechanisms which can support the electric mobility sector in Indonesia. Furthermore, I gained exposure to renewable energy and agri-tech projects that TLFF was working on. I had three key takeaways from this internship:
Deep dive into electric mobility: I had the opportunity to interact with diverse stakeholders in technology, finance, policy and business. This enhanced my understanding of the incentives, barriers and enablers in the electric mobility sector. There is rapid technological advancement in battery technology, charging infrastructure and cost efficiency, which is improving feasibility and affordability of EVs in developing countries. However, there remain major financing, infrastructure and policy impediments to the adoption of EVs in metropolises like Jakarta. Public transport and ride-hailing fleet operators may have operational and network advantages to lead technology adoption. The industry is poised for long-term growth but will require innovative financing arrangements and partnerships to usher in a clean transport transition.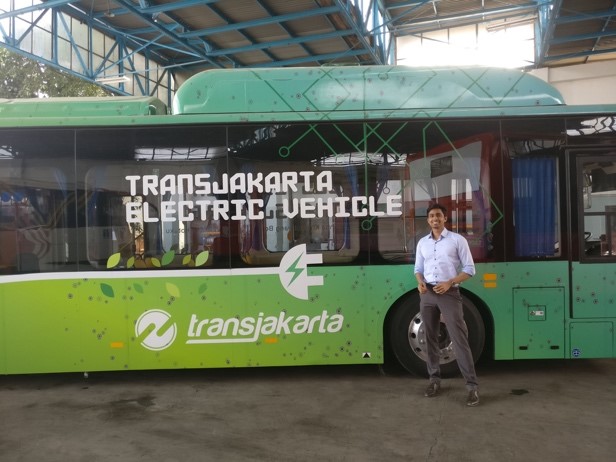 Financing clean-tech innovations: A major barrier to EV adoption is capex investment financing. EVs can be over 2 times the cost of fossil fuel-based vehicles, albeit with lower maintenance and operational costs. This poses challenges to the traditional models of vehicle procurement, financing and operations, particularly for ride-hailing companies and public transport operators. During my time at TLFF, I gained a better understanding of financing mechanisms like lease arrangements, green bonds, international climate finance, insurance and guarantees. TLFF strives to bring long-term finance and investment to stimulate green growth, and the EV sector presents promising investment opportunities in new commercialisation strategies by start-ups and established automotive players.
From classroom to real world: During my first year at Fletcher, I took classes on clean energy policy, agri-tech innovations, value-focused negotiations and management principles. In Harvard Business School's Reimagining Capitalism course, we explored ESG metrics, sustainable business models and industry transitions. Many of these concepts came alive in practice during my summer internship! Through various projects at TLFF, I got first-hand exposure to incorporating ESG metrics in investment proposals, evaluating tech innovations in supply chains and analysing the impact of policy on new technology adoption.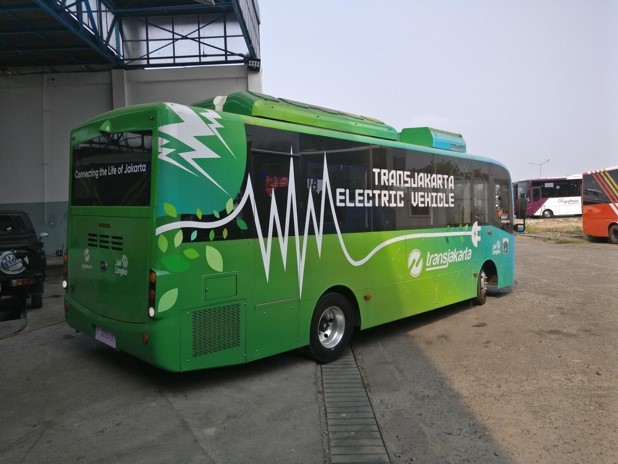 My internship enhanced my graduate experience by providing a unique opportunity to learn about a new industry, gain exposure in green financing and apply classroom knowledge to a complex market. I was happy to spend time in Indonesia, a fast-growing country with a rich history and an important role to play in the global economy. I am keen to continue my career launching and scaling emerging technologies, so I believe I gained relevant experience working in the electric mobility sector.