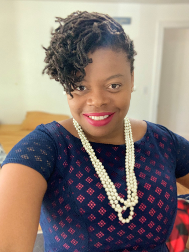 Maudeline Auguste
I was born and raised in the South part of Haiti. I am a mother of two boys and a daughter. I have a bachelor's degree in Electronics Engineering and would love to do a master's in Biomedical Engineering. I enjoy working out, reading and always studying something. I love working in the wellbeing, wellness, community-related fields.
Project: Pregnancy COVID-19 Vaccination
---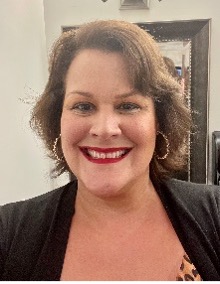 Carolyn Boumila-Vega
Carolyn was born and raised in Chelsea, MA. She is half Puerto-Rican and half Lithuanian, and is fluent in Spanish. Carolyn is a Licensed Clinical Social Worker with North Suffolk Mental Health working with immigrant families. She is also a mother of 4 and a community activist. Carolyn enjoys cooking, boating, amateur photography and politics and volunteering.
Project: Pediatric COVID-19 Vaccination
---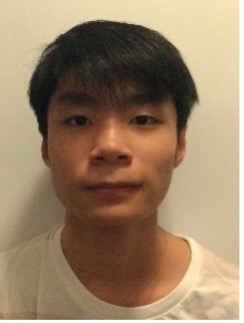 Angel Chen Ma
My name is Angel, I'm 18 and am currently studying Psychology at Bunker Hill. I speak English and Spanish fluently and Cantonese at a conversational level. I enjoy playing video games and reading web novels. I also like meeting new people and engaging with them!
Project: Experiences of Frontline Workers
---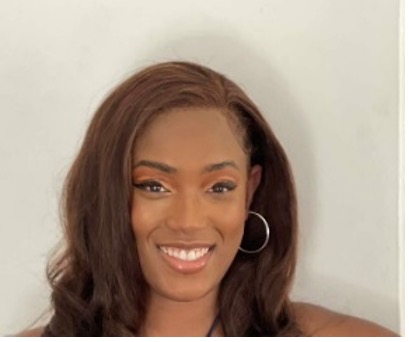 Keiana Cox
I was born in Boston and lived in South Boston specifically for 18 years. I have two kids. My traumatic experience giving birth for the first time is what led me to my passion for women's health and volunteering as a planning committee member for the Community Action Network (CAN), which is a group of community residents, healthcare organizations, and other groups looking to reduce racial inequities in infant mortality and poor birth outcomes in Boston. Through my work with the CAN I have fallen in love with advocacy and educating my community. My goal is to become an OB/GYN NP. I'm looking forward to being a community evaluator and expanding my knowledge about collecting data and interpreting it as well as educating others.
Project: Pediatric COVID-19 Vaccination
---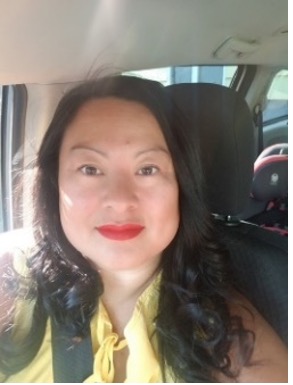 Olien Lu
Olien is the daughter of Vietnamese refugees that settled in the United States after almost two years of uncertainty and fear. She is forever grateful to her parents for their struggles and sacrifices and perseverance to make sure their children were safe. They experienced firsthand the importance of helping others. That altruism has become innate for Olien. Olien was born and raised in Lawrence, MA and is a proud graduate of Lawrence High School. She is involved in many grassroots initiatives and organizations that serve under-resourced populations. She listens compassionately and offers affirmations of lessons learned or skills developed from overcoming barriers. Olien believes that everyone holds value; she will make space at the table for all. She has experience working in Adult Education, Youth Development and Foster Care. She is the mother of four extraordinary, multi-racial girls. It is important for her to teach her daughters to preserve their Vietnamese and Afro-Latina cultures and keep traditions sacred. Family and family celebrations are the center of her being.
Project: Lawrence Telehealth Kiosk
---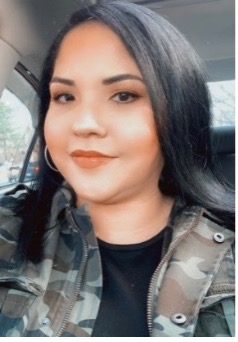 Diannette Marrero
Diannette is a mother of two. She is currently a student at UMass Amherst obtaining her bachelor's in interdisciplinary studies with a concentration in Multicultural Applied Psychology and a Minor in Psychology. She is an aspiring entrepreneur and hopes to open a wellness center one day providing all sorts of physical and mental health services to the minority community. She is a supporter of Women's Empowerment and Gender Equality. She works for the State of Massachusetts and volunteers within her community whenever possible. In her free time, she enjoys baking, spending time with her friends, family and children, learning new things, meeting new people, and sharing the knowledge she knows to help empower others.
Project: Experiences of Frontline Workers
---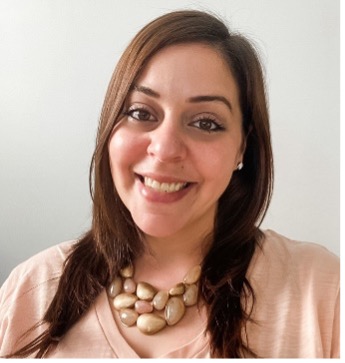 Bethany Morales
Bethany Morales is a mother of 5. She was born and raised in Fall River, Massachusetts. Bethany graduated from the Human Services program at Bristol Community College, and has worked in human Services for the past 12 years. Bethany is EEC certified and worked as a lead teacher for preschool age children, while implementing a "Ready for kindergarten" curriculum. Bethany then began working for the Greater Fall River Healthy Families program providing education and support services to new parents. Presently she is carrying a dual role as the Outreach/Intake coordinator/FSW for the program. Bethany outreaches to the community to help fulfill capacity within the program and completes all initial home visits of new participants. Bethany's personality and charm, allows her to connect easily to others. Bethany also works with her agency's pilot program, Welcome Family, which provides any new mom a one-time postpartum visit from a registered nurse. In her free time, Bethany collects pottery and is very crafty with an eye for aesthetics. Bethany is also favorably responsible for creating marketing flyers for the Diaper Pantry that she co-facilitates in her community once per month.
Project: Pediatric COVID-19 Vaccination
---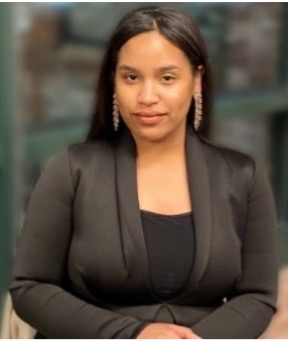 Hypatia Ortega Hilario
Hypatia was born and raised in the Dominican Republic. She immigrated to the U.S at the age of thirteen. She is a first-generation college student with a Community Health Worker Certificate and an Associate's Degree in Public Health from Northern Essex Community College. And she recently obtained her Bachelor's Degree in Public Health in May 2022 from Regis College. Hypatia is a resident of Lawrence currently working at Head Start as a Family Advocate. She enjoys working with diverse populations experiencing low income and helping them identify their needs, setting goals, and finding solutions. She enjoys dancing, meeting new places, and spending time with her family and close friends.
Project: Lawrence Telehealth Kiosk
---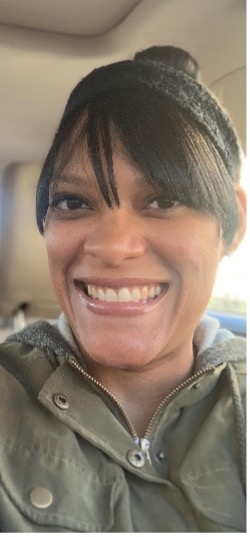 Sasha Rivera
Sasha was born in Puerto Rico and is currently a resident of Fall River. Sasha is a Family Support Worker at Greater Fall River Healthy Families. She enjoys working with first-time parents and helping them become the best parents they can be. In her off time, Sasha can be found taking her girls to dance. She has two daughters she shares with her fiancé.
Project: Pregnancy COVID-19 Vaccination
---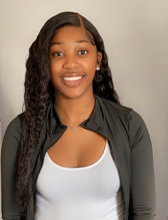 Joy Umeh
Joy is currently a student at Bunker Hill Community College studying Human Services, with the hopes of becoming an Occupational therapist. She enjoys spending quality time with her family and friends, taking long walks which allow her to reflect on life, and loves to cook. Joy's biggest goal in life is to maintain a happy and healthy family life as well as a career. She enjoys doing more than what is expected of her, keeping a positive attitude, and working with diverse people. Joy believes everyone is destined for greatness; it is our job to find out what it is.
Project: Experiences of Frontline Workers