CIERP Students Attend the 2019 NEWIEE Gala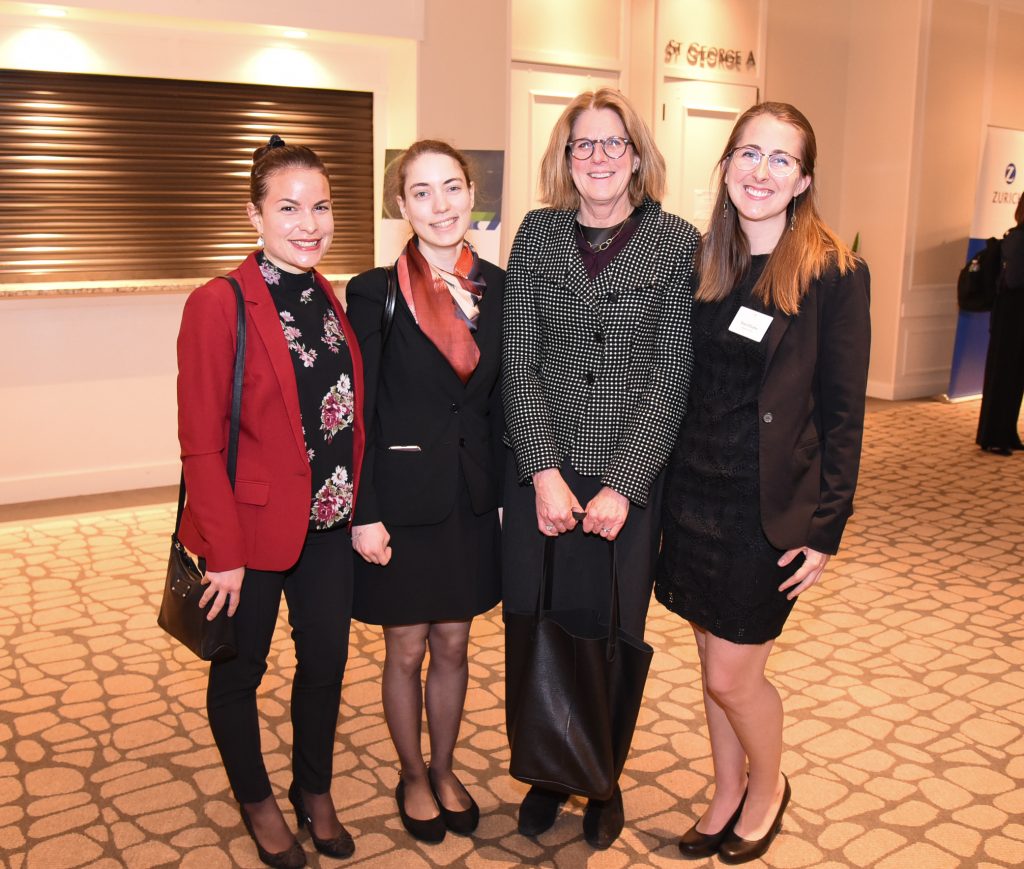 IERP students Mara Menz, Juliette Devillard, and Ana Orians attended the Newiee Gala on Wednesday, April 24, 2019. The students were accompanied by Professor of Pratice, Bobbi Kates-Garnick and Fletcher alumnae, Liz Peyton.
The event was the ninth Annual Awards Gala for NEWIEE, held at the Westin Copley in Boston. The event recognized the accomplishments of various female leaders in the energy and environment sectors and honored five exceptional women for their leadership and impact in the field.
The New England Women in Energy and Environment, or NEWIEE, is a "dynamic group of professional women working in energy and environmental fields, joining together to explore new solutions to today's challenges while helping to cultivate female leadership and advancement through collaboration, inspiration and professional development."