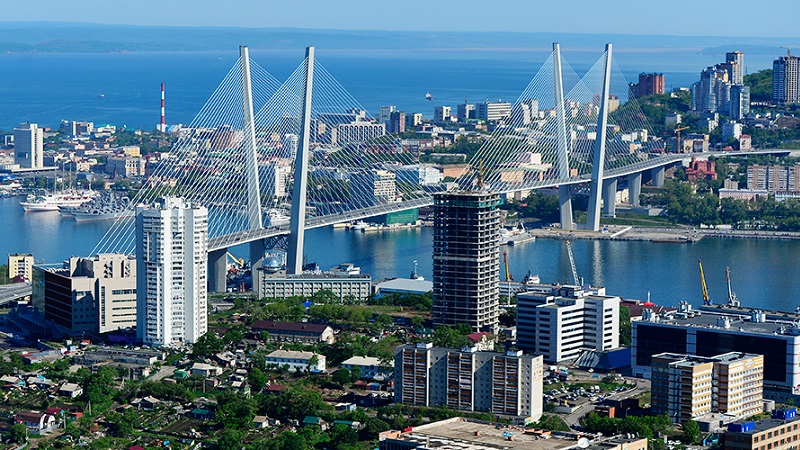 Various private, international, governmental, and non-governmental organizations have open vacancies for professionals with profound knowledge of Russia and Eurasia as well as regional languages. Fletcher students and alumni interested in pursuing jobs, internships, grants, scholarships, fellowships, professional training, language training, and further graduate studies related to Russia, Eastern Europe, the Caucasus, and Central Asia are encouraged to research the following links:
Jobs and Internships
CNA's 12-week paid Summer Research Internship Program is seeking interns assigned to a mentor and a project that matches their area of study. With the mentor's guidance, the intern assists the team in structuring and solving a complex problem, developing sound analytical methods to derive findings and conclusions. This internship will be virtual. To read more and to apply click here. Samuel Bendett, Fletcher MALD alumnus, is a Research Analyst with the Center for Naval Analyses' International Affairs Group, where he is a member of the Russia Studies Program. Learn more about the Russia Studies Program at CNA.
The Carnegie Endowment for International Peace, is accepting applications for the Stanton Nuclear Security Fellowship program to join its Washington, DC based Nuclear Policy Program. Carnegie will award up to one fellowship for the 2021-22 program year.  the fellowship is to enhance and develop your capacity to become a leader in policy-relevant research in the areas of nuclear deterrence, disarmament, nonproliferation, or energy. You must apply by Dec. 31.
To find out more or to apply click here.CIPE is seeking a full-time, exempt Washington, D.C. based Program Officer for the Europe and Eurasia region covering Belarus, Ukraine, Moldova, and the Western Balkans. This position is responsible for the development and implementation of CIPE's strategic focus on democratic governance through private sector collective action initiatives to improve business participation, economic freedom and opportunity across the region by developing regional and country strategies, communications strategies, project implementation, and support grants to local business organizations, think tanks, and chambers of commerce. This position involves frequent travel to the region. To learn more about this position or to apply click here.
The Center for European Policy Analysis (CEPA) is now accepting applications for the 2021 Title VIII CEE Area Studies Fellowship Program. This six month fellowship is to cultivate U.S. expertise in the countries of Central and Eastern Europe and to develop a relevant and timely analysis of the CEE region for the U.S. policy community. To learn more about the fellowship and to apply by Dec. 31, 2020, please click here.
The Alfa Fellowship Program is a distinguished international initiative with the opportunity to complete a high-level professional development program in Russia. Fellows complete work placements at leading institutions, attend professional seminars, and receive intensive language training. The 2020-2021 fellowships application are now open. To learn more about the fellowship, click here. To apply to the fellowship, click here.
The National Endowment for Democracy is seeking a Program Officer/Assistant Officer for their Eurasia Regional Programs Department. The Program officer will work with the regional director and senior program staff to manage grants in Central Asia, including monitoring and assessment of projects and political analysis.  PO may also supervise junior staff. The Assitant Program Officer will assist with the management, administration, development, and evaluation of grant programs in the Eurasia region. For more information on the positions or to apply click here.
The NCEER announced the Dissertation Completion Grant program which supports doctoral candidates in an advanced stage of dissertation work researching countries of Eastern Europe and Eurasia on topics of relevance to current U.S. foreign policy. For more information on the program click here. To apply by Dec. 31, 2020 click here.
The NCEEER announced the The National Research Competition which provides funds for both collaborative and individual research projects on Eurasia and Eastern Europe of relevance to current U.S. foreign policy. For more information on the program visit here. To apply by Dec. 31, 2020 click here.
The Atlantic Council LGBTI in Foreign Policy Fellowship Program convenes and cultivates rising LGBTI professionals to be the next generation of foreign policy leaders. To read more about the program and it's opportunities, please click here.
The Atlantic Council seeks a qualified and highly motivated individual to serve as a full-time Program Assistant in its Eurasia Center. The Program Assistant would specifically support the Eurasia Center's programming activities related to Russia, Ukraine, and the wider region. To read more about the position or to apply, click here.
The Eurasia Foundation (EF) invites emerging Eurasia specialists residing in the greater Washington, DC metropolitan area to apply for the 2020-2021 Young Professionals Network (YPN) fellowship. Young professionals between the ages of 22 and 33 with a deep interest in the Eurasia region, who are working in government, media, the military, or the private or nonprofit sectors must apply by August 31, 2020. For more information click here.
Stanford US-Russia Forum, the world's only independent research organization that bring students from the United States and Russia together to foster understanding between the cultures, share the knowledge, and gain experience in doing collaborative research. SURF is now accepting applications for its 2020-21 program. Due to the current situation with COVID-19, they have a flexible timeline for this year's research. To apply click here.
Freedom House is looking for a Program Associate to join their growing Europe and Eurasia team to provide programmatic and administrative support to a range of current and new projects in the region. This is an excellent opportunity for a highly-motivated rising international development professional who seeks to build their program management, research, and analysis skills by working on complex projects in constantly changing environments. For more information about the position click here.
The U.S. Russia Foundation is searching for a Program Officer to lead their work on economic innovation, entrepreneurship, and business education. The position requires experience working in or on the Russian economy/business, but is targeted for a young professional who is able to understand the dynamic and fast-changing nature of this area in Russia, and to understand how to invest in supporting advancement of the private sector. For more information on the position and to apply click here.
The American Councils for International Education  announced the opening of a new competition cycle for its Title VIII Research Fellowships in Russia, Eurasia, and Eastern Europe. Fellowships are offered in two categories: Title VIII Research Scholar Program and Title VIII Combined Research and Language Training Program. All application materials are due by October 1, 2020. You can find more information about the fellowships and the application here.
The Center for a New American Security (CNAS) is accepting applications for its Joseph S. Nye Internship program. Candidates may apply for research, external relations or development internships. Each internship is for six months. Learn more about available internships here. Applications for the Spring 2020 intern class are accepted on a rolling basis.
The International Research and Exchanges Board (IREX) regularly recruits for staff and consultants for domestic and international opportunities. IREX also periodically advertises internship opportunities in Washington, D.C. and throughout Eurasia.
USA Jobs, an official U.S. government website, provides various vacancies in different U.S. government agencies that require language and professional knowledge of Russia and Eurasia Search by keyword (example: Russia) to find relevant job announcements.
American Councils for International Education is a leading non-governmental organization that implements various programs around the world through cultural exchange, language training, and professional development. The organization searches for professionals in different realms to reach it goals.
With funding from the U.S. Department of State through the U.S. Study Abroad Grant, the U.S. Intern Abroad Armenia Scholarship offers U.S. undergraduate and graduate students exposure to the global workplace through eight-week internships in Armenia.
The Davis Center at Harvard University offers internships at the Research and Training Center of the Central Bank of Armenia (CBA) in Dilijan, Armenia. Research internships will involve research on a variety of economic questions, with a degree of flexibility to accommodate interns' own research interests.  Undergraduate, graduate, and professional school students with excellent research and writing skills are eligible to apply.  The working language at the CBA is English; knowledge of Armenian or Russian is helpful, but not required.
AVİM offers trainee program opportunities all year round. Applicants from Turkey and other countries may apply for short and long term trainee programs. AVİM Trainee Program participants are expected to provide assistance in organizational matters such as supporting the AVİM staff in organizing different events, monitoring of the developments in the Eurasian region as well as to contribute to AVİM reports and other publications. AVİM Trainee Program participants are assigned specific topics relevant to their research interests during their trainee program. By the end of the trainee program period, participants are expected to submit a policy paper based on their studies.
Grants
Graduate Studies
SRAS is a team of consultants and advisers dedicated to the educational opportunities offered in various locations. Learn more about the programs offered by SRAS here.
The International Center for the Study of Institutions and Development (ICSID) runs a visiting researchers program that enables researchers to spend a period of time conducting research at our office at the Higher School of Economics in Moscow, Russia. Learn more about the program here.

The summer of 2020 will mark the ​fifth installment of MGIMO University's highly successful

Summer Program

. From ​July 5th – July 28th 2020​, students will attend a completely revamped course at the modern Odintsovo Campus of MGIMO University. Learn more about the Program

here

.
Professional Training
Language Training