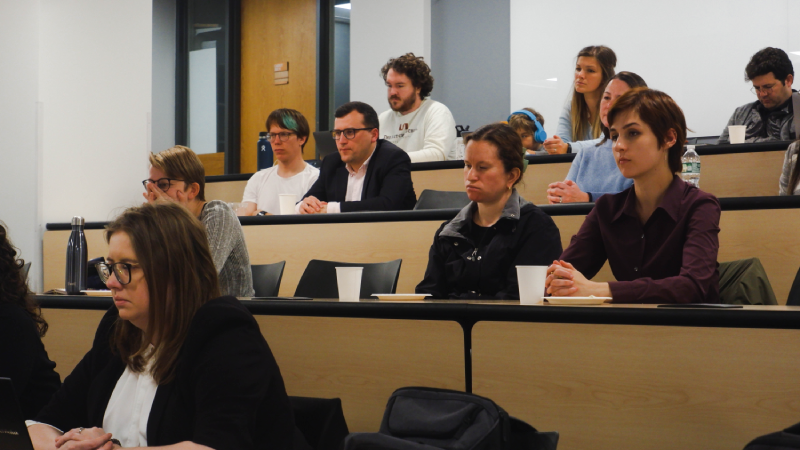 Description
Fields of study are areas of specialization or concentration that are used to meet The Fletcher School's depth requirement. MALD and MIB students need two fields of study to graduate, while MGA students need one field of study to graduate.
Courses on Russia, Europe, and Eurasia can be taken to fulfill the regional tier of the Comparative and Regional Studies concentration. The field consists of courses that either address broad themes using a comparative lens or delve deeply into a specific country or region. The field is multidisciplinary, with an emphasis on history and politics. Rather than operating at the level of the international system, the field focuses on the internal dynamics of states within particular regional and global contexts. MALD and MIB students can also petition for a self-designed field of study on the region advised by Professor Chris Miller.
The Fletcher School offers courses on Russia, Europe, and Eurasia that provide an understanding of foreign policy, geopolitics, religion, and security of a region torn apart after the collapse of the Soviet Union and the end of the Cold War. Students will obtain knowledge about regional trends; social, political, and economic processes between and within the countries of the former Soviet Union; as well as their relations with the United States and the European Union. Current students, faculty, staff, and visiting scholars are welcome to access course syllabi and evaluations here using their Tufts University account. Students are encouraged to approach Arik Burakovsky for advice about designing their curriculum on the region.
Courses
---
---
---
---
---
---
---
---
---
---
---
---
---
---
---
---
---
---