The Fletcher community prides itself on a robust alumni network that remains connected long after graduation, and offers support and mentorship to current Fletcher students as they embark on their professional paths.
Two alumni groups specifically focus on gender and intersectional analysis and women's leadership:
The Fletcher Women's Network (FWN)
Fletcher Women's Network unites Fletcher alumnae of all generations and classes to support our professional and personal development and enhance our opportunities to contribute to our local, national and global community.
FWN is a volunteer-driven organization governed by an Executive Committee of alumnae who represent a variety of graduation years, personal and career paths, and geographies of residence.
Take a look at the FWN Strategic Plan 2018-2020. Contact: fletcheralumnae@gmail.com.
Get in on the conversation!  Join the Facebook and Linked-In groups.

The Initiative for Women's International Leadership (IWIL)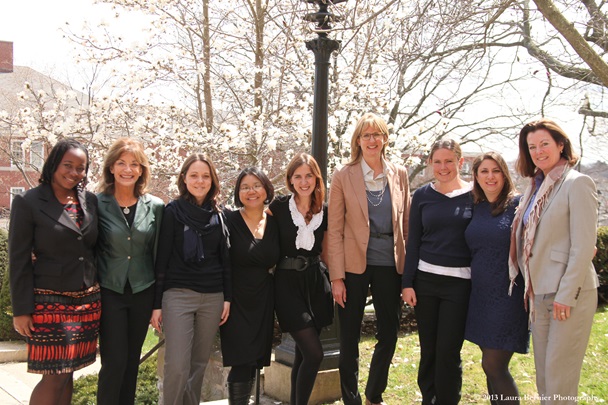 Fletcher students and alumnae attended a training on gender and public speaking with Chris Jahnke, sponsored by the alumni-led Initiative for Women's International Leadership in 2013. Photo credit: Laura Bernier.
More on the Initiative for Women's International Leadership coming soon!