The below profiles reflect current students' interests in and experiences of gender analysis at The Fletcher School. As you will note, the students span degree programs, fields of study, and disciplines, and they have incorporated gender analysis into their academic coursework, research, summer internships, and professional paths. These profiles are updated frequently, so please check back soon! If you are a current student who is focusing on gender analysis in your Fletcher coursework, internship, or capstone, and you want to be featured on the site, please fill out this survey. 
Nicholas Cicchinelli
Country of origin: USA
Fields of Study: Public International Law; Democracy, Governance, and Human Rights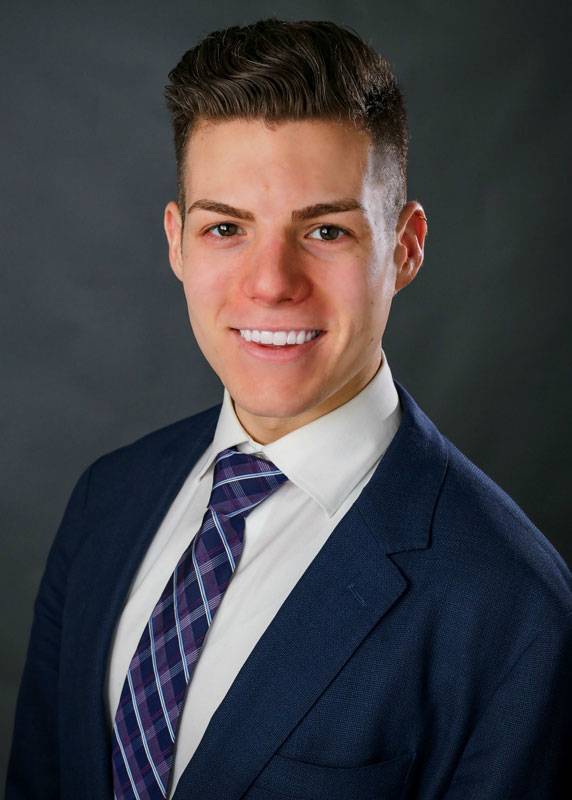 I am a Master of Arts in Law and Diplomacy candidate at The Fletcher School, concentrating my studies in public international law, human rights, gender analysis, and democratic governance. My capstone project examines the intersection of the construction of categories of human rights protections with the legal treatment of sexual orientation and gender identity in international law. I am also the fundraising chair for the 2019 Conference on Gender and International Affairs and a co-leader of Pride at Fletcher, as well as a volunteer for Harvard Law School Advocates for Human Rights and the Human Rights Campaign.

At Fletcher, I have been able to combine my interest in international law and democratic governance with interdisciplinary and intersectional approaches incorporating human rights and gender analysis. I am fascinated by the way seemingly disparate courses on humanitarian crises, transitional justice, and law can all be brought together to shed more light on the complex effects international affairs have on the lived experiences of individuals. I am especially interested in the experiences of sexual and gender minorities suffering political repression, enduring conflict, or seeking asylum. I recently spent a summer interning with the U.S. Embassy in Riga, Latvia, a vantage point that allowed me to build upon my background in the post-Soviet space to investigate the way in which different countries and regional bodies have adopted (or rejected) inclusive legal approaches to human rights.

Prior to graduate school, I supported democracy and human rights programs in Russia and Eurasia at the National Endowment for Democracy in Washington, DC and was a Fulbright English Teaching Assistant in Moldova. Originally from upstate New York, I earned a Bachelor of Arts in International Relations and Russian Studies from Wheaton College in Norton, Massachusetts, and studied at the Russian State University for the Humanities in Moscow as a Boren scholar.
Emily Santos
Country of origin: USA
Fields of Study: International Negotiation and Conflict Resolution; Gender Analysis in International Studies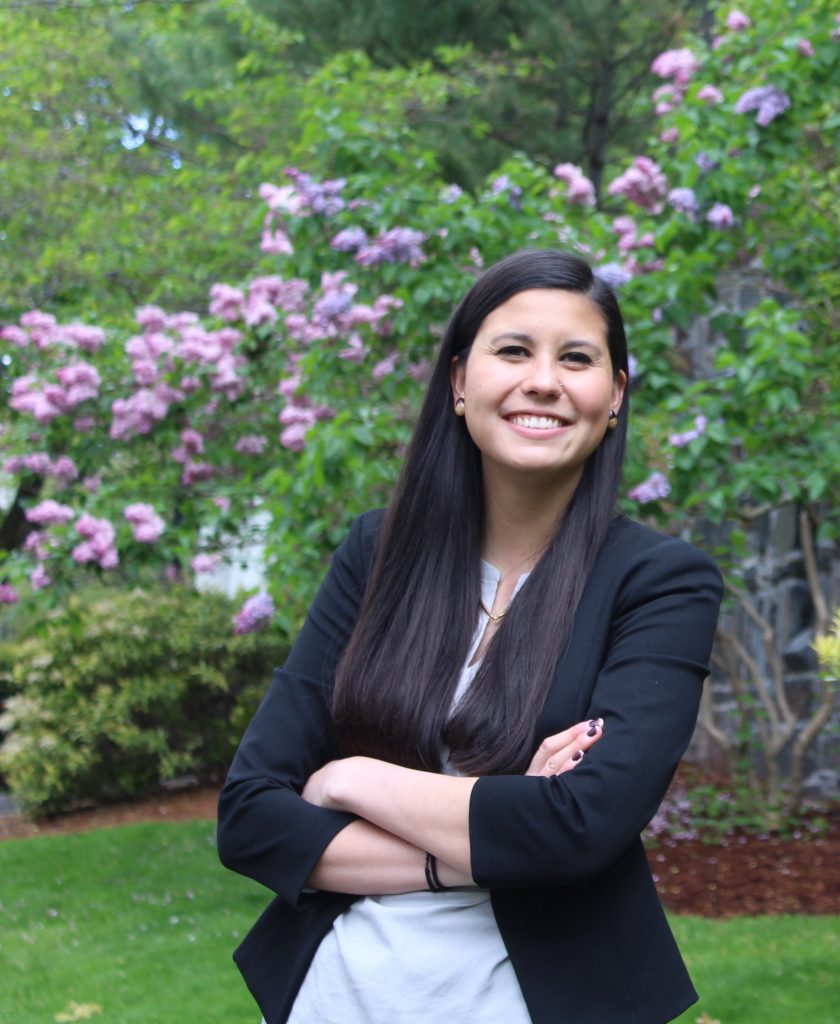 I developed a particular interest in gender as a Peace Corps Volunteer (PCV) in Rwanda. Rwanda is a fascinating case study for gender analysis. It has the highest percentage of women in parliament in the world. They have made huge strides to implement policies that empower women, in property ownership, inheritance, health, and more. As a PCV, working on the ground, I heard people support the rhetoric and ideas of gender equality, but often, the concepts did not translate to action. I became passionate about working on these issues and, when coming to graduate school after Peace Corps, realized I wanted to continue learning about and expand my understanding of gender. The Fletcher School has not only taught me how to conduct a thorough gender analysis and the theory behind it, but it has given me opportunities to put this knowledge into practice. First, during a summer internship which I gained through a Fletcher connection, I helped create an organizational gender strategy for an NGO that focuses on countering violent extremism in Kenya. This internship gave me hands on experience thinking through and tackling some really challenging gender issues. Second, one of the highlights of my graduate school career has been working on the annual Conference on Gender and International Affairs. Through this conference, I have learned to mobilize support for gender issues, network with those who also care about this topic, and translate gender analyses to other fields of study. I will leave Fletcher with the tools to bring a gender lens into whatever comes next!
Tania Smith
Country of origin: Haiti, United States
Fields of Study: Business for Social Impact; Gender Analysis in International Studies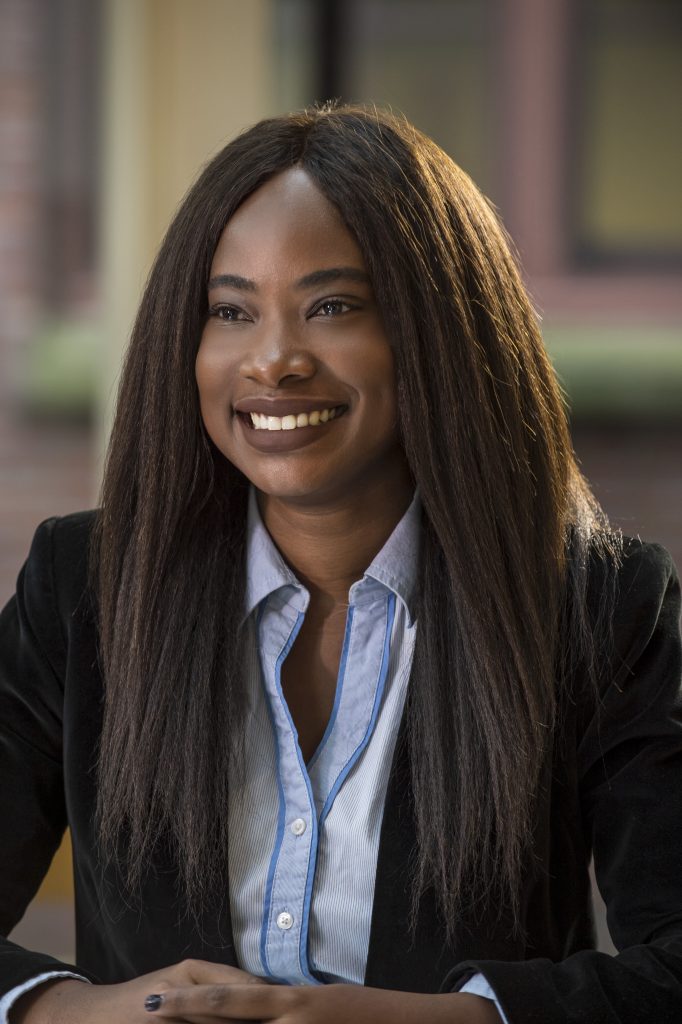 I have truly enjoyed being in the Gender Analysis in International Studies field at Fletcher. The courses offered through the program has put gender at the forefront of thinking about effective decision making, program implementation, conflict resolution, and other disciplines where it is often an after-thought. Studying gender at Fletcher has forced me to think critically about what bodies, voices, and opinions are being left out of critical conversations about policy and how to better include them. As the fields of academia, international affairs, and others continue to grapple with questions on how to implement gender programming that ensures the impactful participation of men, women, sexual minorities, people of color, and other marginalized groups; I will be professionally equipped to help offer solutions to these issues upon my completion of the Gender program at Fletcher.
Kelsey Wise
Country of origin: USA
Fields of Study: Gender Analysis in International Studies; Human Security; The Middle East and North Africa
My interest in gender analysis has been present for a very long time. I see the academic and professional use of a gender lens as a natural progression from growing up as an ardent feminist who believed dissent was the highest form of patriotism. I chose Fletcher because I think that it is a leader in the intersectional field of gender and international affairs–in the gender analysis concentration, extracurricular opportunities, and the community itself. Fletcher has truly enabled me to explore the field of gender analysis, pushed me to strengthen my critical thinking and analytical skills, and all in all has set me up to be a better feminist practitioner. For my capstone, I am conducting a gender analysis of the Saudi-led Coalition strategy in Yemen.
One of the best experiences I've had so far at Fletcher has been working on the annual Conference on Gender and International Affairs. It's been incredibly gratifying to uphold Fletcher's tradition of advocating for the integration of gender into the field of international relations. This summer, I interned at the United Nations Economic and Social Commission for Western Asia's Centre for Women, in Beirut. A Fletcher gender analysis alumna helped connect me to the Centre. This internship gave me the opportunity to put my gender analysis skills to the test; I assisted with policy briefs and studies for member states on a wide variety of topics on gender in the Arab region. I look forward to continue learning and growing at Fletcher, and to what I hope will be a meaningful career in gender analysis.