The below profiles reflect current students' interests in and experiences of gender analysis at The Fletcher School. As you will note, the students span degree programs, fields of study, and disciplines, and they have incorporated gender analysis into their academic coursework, research, summer internships, and professional paths. These profiles are updated frequently, so please check back soon! If you are a current student who is focusing on gender analysis in your Fletcher coursework, internship, or capstone, and you want to be featured on the site, please fill out this survey.
Katy Constantinides
Country of origin: USA
Fields of Study: Gender Analysis; Human Security
Pronouns: she/her, they/them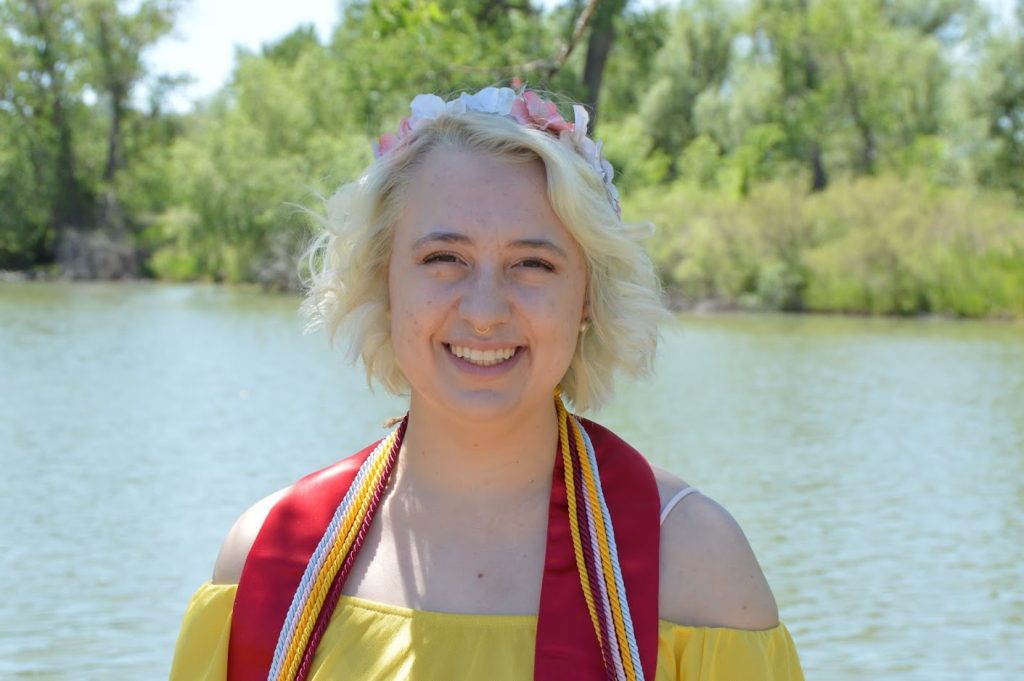 I am a first-year student in the Master of Arts in Law and Diplomacy program at Fletcher, focusing on gender analysis and human security. My interest in gender analysis stems from a grounding in feminist theory, my desire to interrogate structures of power and my personal identity as a queer person. I am especially invested in the use of queer, feminist, and other critical theories to analyze international systems and advocate for more equitable frameworks and practices. This year so far at Fletcher, I volunteered with the Decolonizing International Relations Conference team, started a Decolonizing International Relations Club with two of my peers, and have worked as an editor on the Praxis Journal of Human Security.
Last year, I was the Gender Equity Fellow at the University of Denver's Center for Community Engagement. This experience further fostered my belief that the most effective and equitable work stems from ground-up, community-led initiatives. The value and impact of local organizing is too often overlooked in international relations theory and practice, and I aim to incorporate a grassroots perspective into my work at Fletcher and beyond.
Before Fletcher, I was a student at the University of Denver and graduated this past spring with a BA in International Studies, as well as a BA in Gender and Women's Studies. I sought to integrate a gendered and feminist analysis in many of my international studies courses, and I am thrilled to be attending an IR school where gender analysis is viewed as a valid and important framework.
Caitlyn Flynn
Country of origin: USA
Fields of Study: Gender Analysis in International Studies; Human Security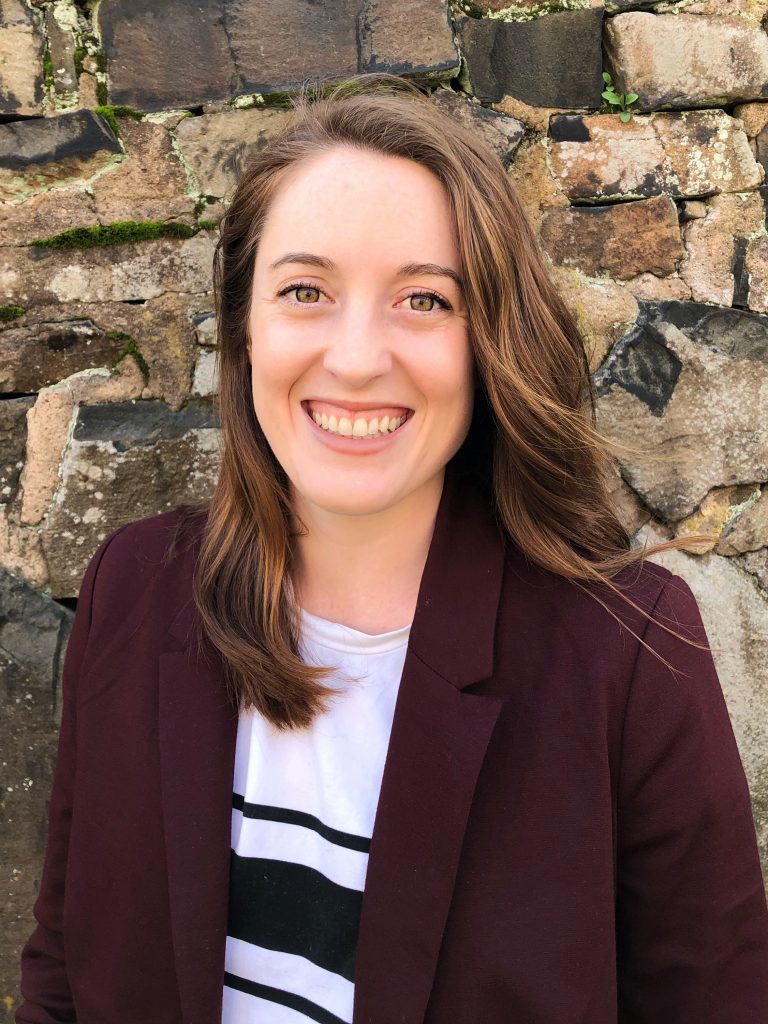 I'm a second year MALD and a chair of Fletcher's Conference on Gender and International Affairs which has allowed me to work with other passionate students, and network with incredible activists, academics, and practitioners using gender analysis in their work around the world.
I chose Fletcher because of its commitment to treating intersectional gender analysis as a crucial analytic lens within international relations and have incorporated gender and power analyses both in and out of my gender-specific classes. Throughout my courses at Fletcher, I've studied gendered migration from North Korea, how Medicaid's asset limits are a barrier to marriage equality for people with disabilities, the role of women in civil resistance movements, and the gendered effects of climate change. My capstone is focused on gender-synchronized family planning programs for first-time parents in Nigeria and Burkina Faso.
This summer, I interned with Save the Children US's Gender Equality team researching the gendered effects of COVID-19, and gender-based violence in Latin America. I also interned with the Sexual Violence in Conflict Zones team at Physicians for Human Rights, working on PHR's mobile app that standardizes medical intake forms for forensic documentation of sexual violence.
Before Fletcher, I served in the Peace Corps as a secondary school teacher and youth program coordinator in Benin. I received my bachelor's in Journalism and International Studies from the University of Wisconsin – Madison with a minor in gender and women's studies.
Rebecca Nash
Country of origin: USA
Fields of Study: Business for Social Impact and Gender Analysis in International Relations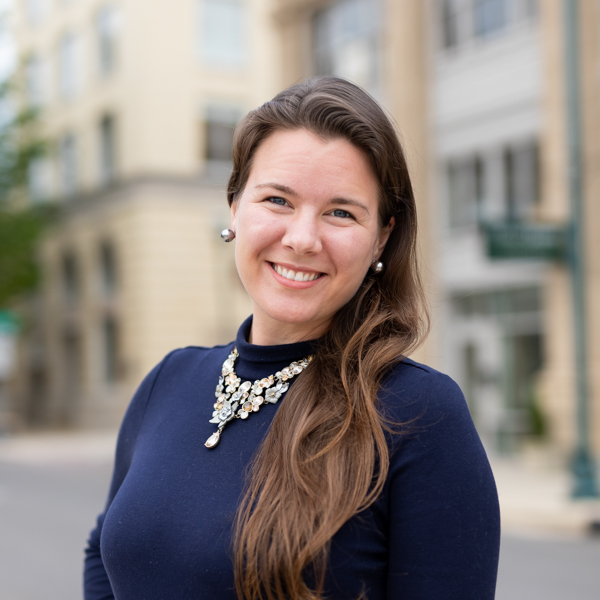 Pronouns: She / her / hers 
While serving in the U.S. Peace Corps, I gained invaluable experience in community and economic development. In one writing assignment, "Quienes Somos," the Colombian artisan association with whom I was working told me about their group identity. One young woman, Maru, stood, lowering her eyes to look down at her paper. Her words were embedded with passion, dedication and a deep love for her community. She finished with what would inspire me to pursue my future career: "¿Quienes somos?" "Who are we?" she asked and looked up to speak to us with certainty: "Somos arte. Somos poder. Somos mujeres." "We are art. We are power. We are women." I caught my breath as she received a well-deserved applause from her peers and a smile slowly crept onto her face.
I am a first year Master of International Business student at The Fletcher School and aspiring social entrepreneur with a fervor for gender equity and financial independence. I chose Fletcher to broaden my own contextual knowledge and to polish my human-centered design thinking and entrepreneurial skillsets to build gender inclusive, triple-bottom-line business models. During my first semester, I have taken on a leadership role of the Pride at Fletcher student affinity group and have taken advantage of opportunities like the Fletcher Social Investment Group, where I consult a client in the sustainable fashion industry. I plan to continue working with artisans like Maru in supporting their cultures and identities and valuing their many talents by connecting them with larger-scale markets.
"Women belong in all places where decisions are being made" – RBG