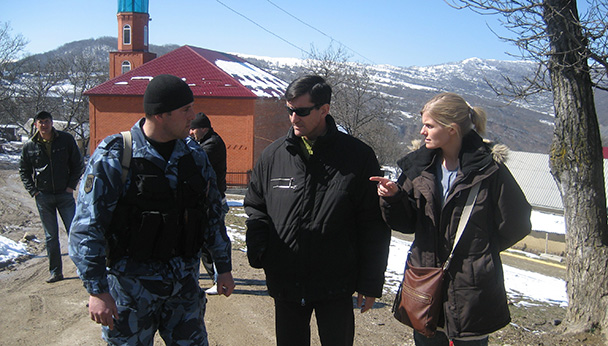 The Fletcher Women's Leadership Award (FWLA) was established in 2014 by the Board of Advisors of The Fletcher School at Tufts University and the School's executive leadership to honor outstanding women graduates who are making a meaningful impact in the private, public and NGO sectors. By focusing on nominees who are excelling in their fields, but who have not yet reached the pinnacle of their careers, the FWLA serves to highlight the leadership capacity of the alumna and provides a valuable credential to her list of accomplishments.
2021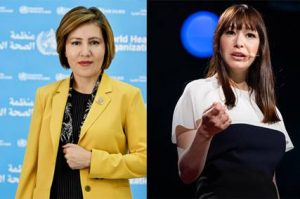 Akjemal Magtymova, F14 (pictured left above) is a trained physician and accomplished global public health strategist, advocate and administrator. She is now World Health Organization representative and Head of Office in Syria, where she is responsible for management of the overall World Health Organization emergency operations. She also led frontline operations in the context of the protracted humanitarian emergency during the peak of the unfolding pandemic. Dr. Magtymova earned a Master's in International Relations from The Fletcher School.
Benedetta Berti-Alberti, F07, F11 (pictured right above) a leading voice in international security, is Head of Policy Planning in the Office of the Secretary General at NATO where she helps shape the direction and strategy of the world's most successful political and military alliance.
She is also Associate Researcher at the Institute for European Studies at Vrije Universiteit Brussels, Visiting Professor at the College of Europe and a Senior Fellow at the Foreign Policy Research Institute. Dr. Berti holds a MALD and a PhD in International Relations from The Fletcher School.
2019
Karoun Demirjian, F06 and Siobhan MacDermott, F13 will be recipients of the 2019 Fletcher Women's Leadership Award. This is the first time the award will be given to two alumnae.
Karoun Demirijian is a Congressional reporter at the Washington Post, covering national security policy on Capitol Hill, with a focus on defense, foreign policy, intelligence, and matters concerning the judiciary.
Prior to that, she was a correspondent based in the Washington Post's bureau in Moscow. Demirjian received her MALD in 2006 and holds an A.B. in History from Harvard University.
Siobhan MacDermott is Vice Chairman of Global Corporate & Investment Banking at Bank of America, with a primary focus on global sovereign wealth funds and private capital family offices.  She previously served as head of Bank of America's Global Cyber Public Policy team, dedicated to improving cyber resiliency of the global financial system.
MacDermott received her GMAP in 2013, and holds an MBA in International Business and Economics from Thunderbird School of Global Management and a B.A in German Language and Literature from Temple University.
2018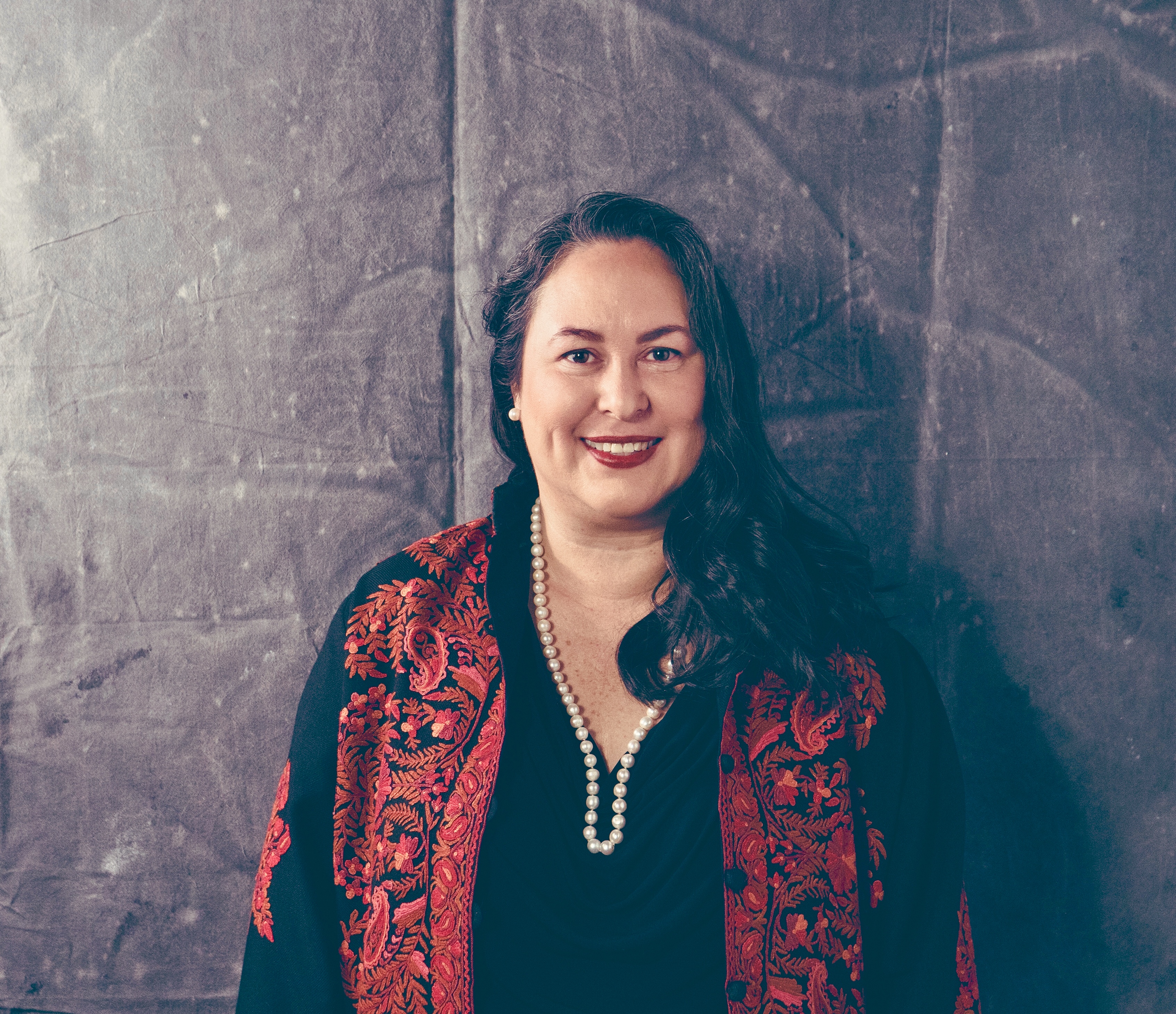 The 2018 FWLA was awarded to Elizabeth Vazquez (F96). Elizabeth is a world leader in women's economic empowerment and global supplier diversity and inclusion. She is currently President, CEO, and Co-Founder of WeConnect International, a corporate led-nonprofit that helps to empower women business owners to succeed in global markets. In launching WeConnect, Elizabeth recognized and understood the need of an underrepresented and undeserved group within a global and geopolitical context and found a solution to bridge a gap that brings large businesses and small business entrepreneurs together.
2017
The 2017 FWLA was given to Maria Kristensen (F02). Maria received this award for her significant humanitarian efforts on behalf of refugees and displaced persons. In recent years, Maria has led humanitarian missions in Afghanistan, Western Sahara (SADR,) Sudan, South Sudan, Russia's North Caucasus, Northern Uganda, Sri Lanka, and Ukraine. For most of her career, she has been on the ground working on the planning, negotiation and execution of life saving and preserving efforts such as the construction of villages to relocate forgotten refugees, psychological and physical community rehabilitation, air dropped food aid, the safe removal of mines and other explosive remnants of war, and local weapons security and stockpile management.
2016
In 2016, The Fletcher School was proud to honor Nahid Bhadelia, J99, F05, M05 with the Fletcher Women's Leadership Award. Dr. Nahid Bhadelia is an infectious disease physician at Boston Medical Center and the Director of Infection Control at Boston University's National Emerging Infectious Diseases Laboratory.  Recently, she worked to advocate and support the local health care workers who were instrumental in containing the Ebola outbreak last year. Bhadelia was at the vanguard of the critical international effort to build better responses to disease outbreaks. She holds three degrees from Tufts, including a Bachelor of Science from Tufts University, a MALD from The Fletcher School, and a Doctor of Medicine from Tufts University School of Medicine.
2015
The 2015 Fletcher Women's Leadership Award recognized Amanda Judge, who received her MALD from The Fletcher School in 2009. Amanda is the founder of Faire Collection, a New York-based artisanal jewelry company.
2014
In 2014, the inaugural award recipient was Cornelia (Connie) Schneider. Connie received her MALD from The Fletcher School in 2006, in recognition of her work on justice issues in conflict areas in affiliation with the United Nations, the European Union's Police Mission in Afghanistan (EUPOL), and with the School of Leadership in Afghanistan (SOLA).