Nicholas Cicchinelli
Country of origin: USA
Fields of Study: Public International Law; Democracy, Governance, and Human Rights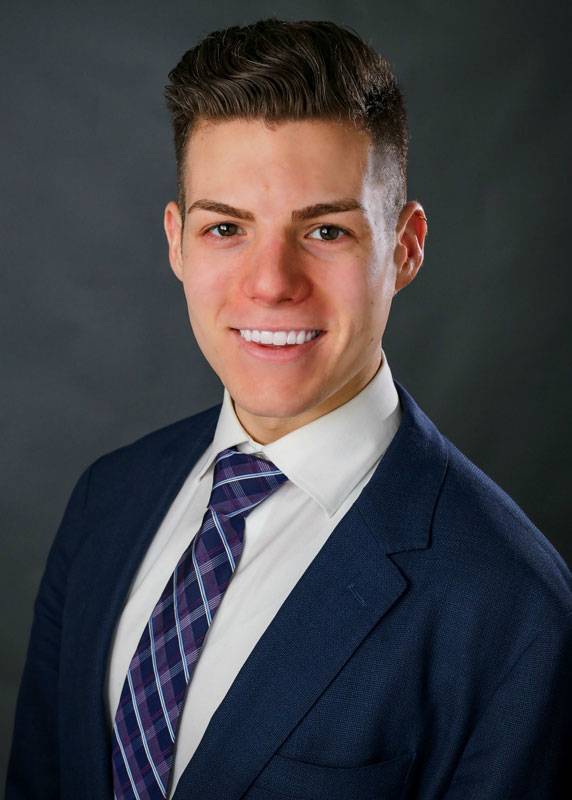 I am a Master of Arts in Law and Diplomacy candidate at The Fletcher School, concentrating my studies in public international law, human rights, gender analysis, and democratic governance. My capstone project examines the intersection of the construction of categories of human rights protections with the legal treatment of sexual orientation and gender identity in international law. I am also the fundraising chair for the 2019 Conference on Gender and International Affairs and a co-leader of Pride at Fletcher, as well as a volunteer for Harvard Law School Advocates for Human Rights and the Human Rights Campaign.

At Fletcher, I have been able to combine my interest in international law and democratic governance with interdisciplinary and intersectional approaches incorporating human rights and gender analysis. I am fascinated by the way seemingly disparate courses on humanitarian crises, transitional justice, and law can all be brought together to shed more light on the complex effects international affairs have on the lived experiences of individuals. I am especially interested in the experiences of sexual and gender minorities suffering political repression, enduring conflict, or seeking asylum. I recently spent a summer interning with the U.S. Embassy in Riga, Latvia, a vantage point that allowed me to build upon my background in the post-Soviet space to investigate the way in which different countries and regional bodies have adopted (or rejected) inclusive legal approaches to human rights.

Prior to graduate school, I supported democracy and human rights programs in Russia and Eurasia at the National Endowment for Democracy in Washington, DC and was a Fulbright English Teaching Assistant in Moldova. Originally from upstate New York, I earned a Bachelor of Arts in International Relations and Russian Studies from Wheaton College in Norton, Massachusetts, and studied at the Russian State University for the Humanities in Moscow as a Boren scholar.
Dipali Anumol , PhD Candidate
Hometown: Chennai, India
Fields of Study: Gender Analysis in International Studies, Human Security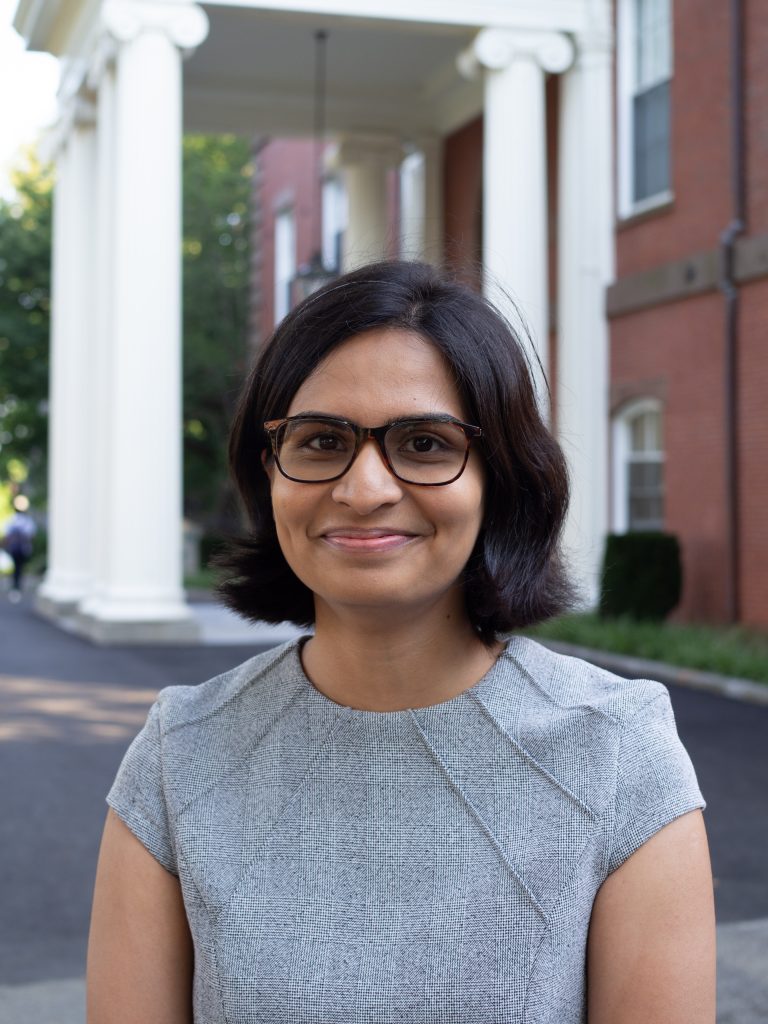 Background: Prior to Fletcher, I was a Research Associate for Athena Infonomics, a development consulting firm in Chennai, India. At Athena, I was involved in business development, project execution and research for projects in gender, child rights, entrepreneurship and health. I have also worked at the Clinton Foundation in New York, Delta Economics in London, Lee Kuan Yew School of Public Policy in Singapore and Centre for Policy Research in New Delhi. During my MALD, I interned with Population Reference Bureau in Washington D.C., where I conducted research for their Gender Program and supported the development of the Interagency Gender Working Group (IGWG) plenary. I previously studied International Relations (Research) at the London School of Economics and Political Science, and Development Studies at the Indian Institute of Technology, Madras.
How I Became Interested in Gender: Having grown up in India, one of the worst performing countries in terms of gender outcomes, I have always been aware of the impact of gender on everyday life. While I grew up in a relatively liberal family, I was exposed to varying perspectives and witnessed first-hand how women are constrained by gendered norms. My curiosity to better understand the construction and impact of 'gender' has led me to pursue a career in development, with an aim to affect discourse and policy.
Gender at Fletcher: The Gender program at Fletcher is the primary reason behind my decision to come here. Fletcher is one of a handful of graduate schools in international affairs that offers a specialization in Gender. While respecting the multiplicity of methods in the field, the program is rigorous, flexible and allows for an interdisciplinary approach. In particular, the Gender Theory and Praxis, Women in National Security, and Gender, Culture and Conflict classes have been among my favourite classes because they delve into theory while also analyzing real world cases and issues. Outside of the class, Fletcher provides other avenues to work on Gender. I currently work with Prof. Theidon and Prof. Mazurana on their research project on wartime rape and sexual exploitation. I also serve as a teaching assistant for Prof. Theidon. I was also one of the chairs of the 2018 Conference on Gender and International Affairs.

My doctoral research: My aim is to understand the relationship between social movements, legal reform and broader cultural change with respect to India's rape and sexual violence laws. Rather than just focusing on 'what' legal reform is, it looks at 'how' legal reform is done. It aims to understand the ways in which the Indian feminist movement has advocated for legal reform and how it has used said legal reform to institute social change. Consequently, it is the study of the actual substance of the law as well as actors and actions involved in the push for reform. My study draws upon and contributes to a burgeoning anthropology of policy-making.
Roxanne Krystalli, PhD Candidate; Humanitarian Evidence Program Manager, Feinstein International Center
Country of origin: Greece
Fields of Study: Human Security; International Negotiation and Conflict Resolution (during my MALD) — Gender Analysis in International Studies; Comparative Politics (during my PhD)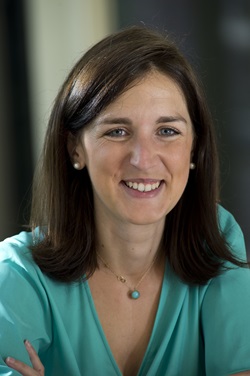 How I became interested in gender analysis: I have been interested in gender analysis for as long as I can remember myself being curious about international politics and conflict. I was raised in a feminist household and my family reminded me to pay attention to how people experience (in)justice, (in)security, and (in)equality differently depending on their gender. During my undergraduate studies at Harvard University, I studied armed conflict and mass atrocities, but gender analysis was often missing from the conversation. After I graduated, I worked with a number of international organizations and community-based groups to document and respond to women's experiences of violence in conflict- and post-conflict areas around the world. I came to Fletcher to build my skills in this area, and to complement my understanding of these issues as a humanitarian practitioner with a theoretical and research perspective.
My MALD capstone at Fletcher through a gender analytical perspective: I really enjoyed working on my Masters thesis under the supervision of Professor Mazurana in 2013-2014. I investigated the gender dimensions of enforced disappearance in Colombia to understand how a crime that was mostly targeted at men can, in fact, affect the whole household and community in gendered ways.
Gender in my PhD research: I was thrilled to take one of my PhD comprehensive exams in the new Gender Analysis in International Studies field of study! My PhD research is on the politics of victimhood in armed conflict. Whom do we see as a victim, whom do we not, and what are the implications of these differences on the recovery of populations from violence? How are our notions of victims gendered and how do different groups of victims wield those in the transitional justice sphere? How do victims of certain crimes and harms become marginalized, and how are those processes gendered? Rather than treating gender as a discrete chapter in my research, it is a crosscutting theme and it permeates both the questions I ask and the methodology I use to answer them. I have been grateful to receive support from my research from the Social Science Research Council, the United States Institute of Peace, and the National Science Foundation, all of whom have welcomed and encouraged a gender-analytical approach.
Alexandra McAuliff, PhD Candidate
Country of origin: USA
Fields of Study: Gender Analysis and International Relations; International Negotiation and Conflict Resolution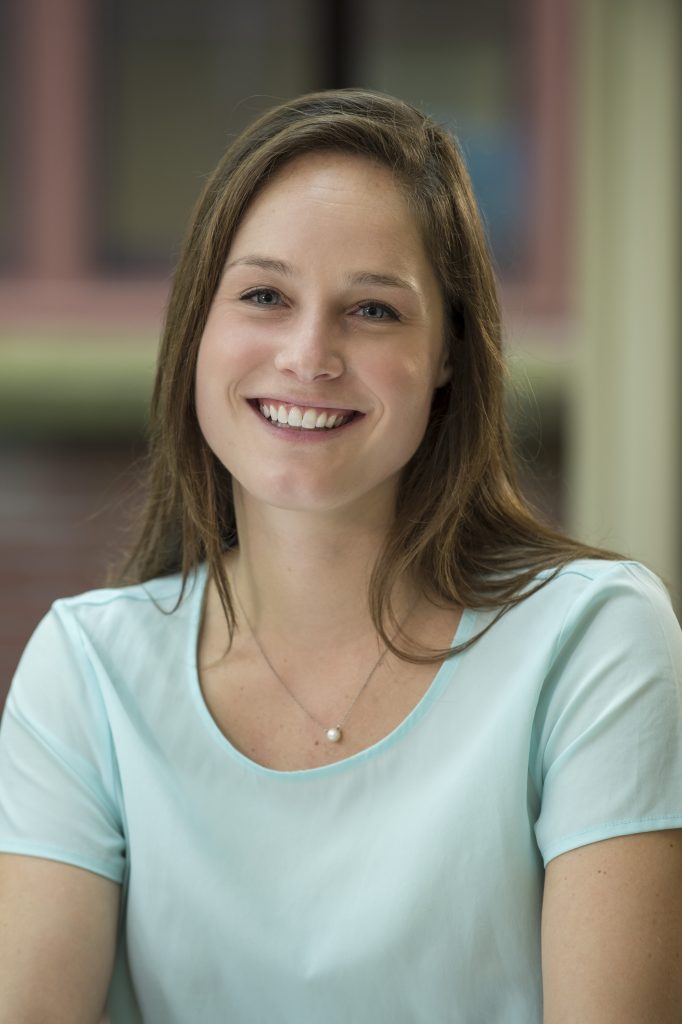 Prior to coming to Fletcher, I worked with a small peacebuilding organization in Northern Ireland where we designed and facilitated dialogue programs to engage the post-conflict dynamics of life in Northern Ireland through art and conversation. I also worked as a dialogue facilitator at Seeds of Peace, a youth focused leadership organization. Prior to this peacebuilding work, I was the aide to the president of the Maine Senate. While pursuing my master's degree, I worked with the Kroc Institute for Peace and Justice on their Women PeaceMakers Program, and also organized Fletcher's annual Conference on Gender and International Affairs. I hold a Master's in Law and Diplomacy from the Fletcher School, and a Bachelor of Arts from Colby College.
My research focuses on gender, international negotiations, and peacebuilding. I aim to understand ways socially and politically marginalized groups, grassroots actors, and civil society affect change within the peace process. Specifically, my research looks at the role of women in peace negotiations and the mechanisms through which widening the negotiations to previously unrepresented or underrepresented groups changes the negotiation process and outcomes. I focus on the peace processes in Northern Ireland and Mindanao, Philippines.
Bretton James McEvoy, PhD Candidate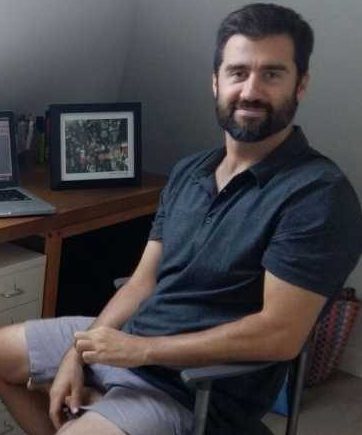 Bretton Jame McEvoy is a PhD Candidate at the Fletcher School of Law and Diplomacy, Tufts University. His dissertation examines the legacies of un-reconciled violence that continue to shape social conflict in more "peaceful" societies, critically engaging white-dominated anti-racist projects that work to take greater responsibility for transforming the structures that perpetuate racialized violence and inequality in the United States. As a class-advantaged white male himself, he also strives to reflexively interrogate the dynamics of gender, class and other axes of power that overlap and conflict with the construction of whiteness, aiming to give attention to the multiple dimensions of privilege and difference that constitute a counter-hegemonic social movement predominantly comprised of those who embody the hegemonic "race." Concurrently, he consults with Promundo, a global leader in engaging men and boys for gender equality, on a project that aims to raise critical consciousness and promote accountable action amongst young men in predominantly white and class-advantaged U.S. communities. Previously, he has worked in several capacities in humanitarian assistance and human rights, having managed humanitarian programs in a number of disaster, conflict and post-crisis environments.
Kinsey Spears, PhD Candidate
Country of origin: USA
Fields of Study: Gender Analysis in International Studies; International Security Studies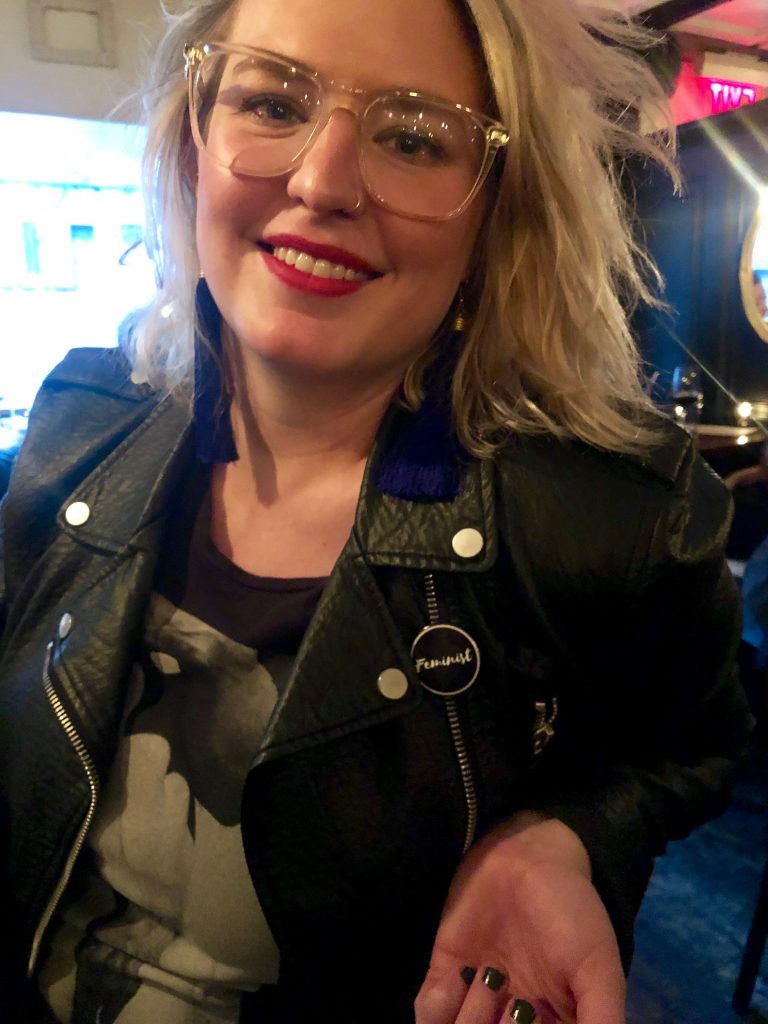 Prior to coming to Fletcher I served as a Peace Corps volunteer in Banteay Meanchey, Cambodia. While in Cambodia I taught English and pedagogy to teenagers and young adults at a local high school and a teacher training college. I also taught additional courses in my town around how to apply for international academic programs and scholarships, art classes and health education. After my Peace Corps service, I worked for Senator Kirsten Gillibrand as her Director of Scheduling. Senator Gillibrand's commitment to feminist issues and developing women's leadership both in and out of politics and working with youth in Cambodia heavily impacted my academic pursuits around feminist scholarship and gender studies.
One of the primary reasons I chose Fletcher for my master's degree was the Gender program at Fletcher. It is one of the primary graduate schools in international affairs that would have allowed me to seriously combine my interest in gender and security studies. The multidisciplinary impact of the Fletcher curriculum meant that I could look critically at gender issues in security studies instead of having to silo myself into one field or the other. This is apparent in the types of courses available at Fletcher; Women in National Security, Gender Culture and Conflict and Gender in Transitional States. Additionally, my work with my advisor, Professor Dyan Mazurana, has given me ample opportunity to exercise my leadership skills as her Teaching Fellow, and as the Co-Director of the Fletcher LEADS program which focuses on enhancing and refining Fletcher women's competence, confidence and leadership so they can excel in the workplace and beyond.
My doctoral work is building off of the work I did in my master's thesis which looked at the intersection of child protection and security sector partnerships in Afghanistan. I studied the historical evolution of bacha bazi and the United States' response to instances of bacha bazi by our security partners in the Afghan National Security Forces. Ultimately, I hope to expand on this work and assess how the United States addresses gross human rights violations by critical security partners in Afghanistan.