Roxanne Krystalli
Country of origin: Greece
Fields of Study: Human Security; International Negotiation and Conflict Resolution (during my MALD) — Gender Analysis in International Studies; Comparative Politics (during my PhD)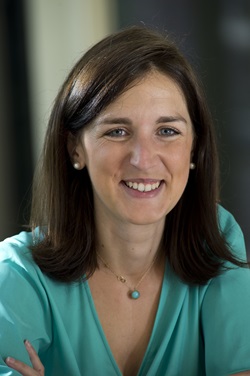 How I became interested in gender analysis: I have been interested in gender analysis for as long as I can remember myself being curious about international politics and conflict. I was raised in a feminist household and my family reminded me to pay attention to how people experience (in)justice, (in)security, and (in)equality differently depending on their gender. During my undergraduate studies at Harvard University, I studied armed conflict and mass atrocities, but gender analysis was often missing from the conversation. After I graduated, I worked with a number of international organizations and community-based groups to document and respond to women's experiences of violence in conflict- and post-conflict areas around the world. I came to Fletcher to build my skills in this area, and to complement my understanding of these issues as a humanitarian practitioner with a theoretical and research perspective.
My MALD capstone at Fletcher through a gender analytical perspective: I really enjoyed working on my Masters thesis under the supervision of Professor Mazurana in 2013-2014. I investigated the gender dimensions of enforced disappearance in Colombia to understand how a crime that was mostly targeted at men can, in fact, affect the whole household and community in gendered ways.
Gender in my PhD research:  I was thrilled to take one of my PhD comprehensive exams in the new Gender Analysis in International Studies field of study! My PhD research is on the politics of victimhood in armed conflict. Whom do we see as a victim, whom do we not, and what are the implications of these differences on the recovery of populations from violence? How are our notions of victims gendered and how do different groups of victims wield those in the transitional justice sphere? How do victims of certain crimes and harms become marginalized, and how are those processes gendered? Rather than treating gender as a discrete chapter in my research, it is a crosscutting theme and it permeates both the questions I ask and the methodology I use to answer them. I have been grateful to receive support from my research from the Social Science Research Council, the United States Institute of Peace, and the National Science Foundation, all of whom have welcomed and encouraged a gender-analytical approach.
Phoebe Donnelley
Phoebe Donnelly is the Stanley Kaplan Postdoctoral Fellow at Williams College where she teaches on gender and conflict and security in Africa.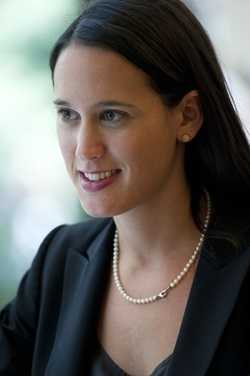 She received her PhD in International Relations from The Fletcher School of Law and Diplomacy at Tufts University in 2019. Phoebe won the Peter Ackerman Award for the outstanding doctoral dissertation at The Fletcher School that demonstrates scholarly merit, originality, and contribution to the field and society. In her dissertation, "Wedded to Warfare: Forced Marriage in Rebel Groups," Phoebe creates a theory of forced marriage based on two rebel groups al-Shabaab (in Somalia and Kenya) and the Lord's Resistance Army (in Uganda).
In 2017, Women in International Security (WIIS) selected Phoebe as one of their "Next Generation Gender Scholars." Phoebe is also a visiting fellow at Feinstein International Center, a research and teaching center focused on humanitarian crises.
Before starting her PhD program, Phoebe was the Associate Director of the Consortium on Gender, Security and Human Rights at UMass-Boston. She also has policy experience through her work as a Legislative Correspondent for Senator Richard Blumenthal and as an intern for the State Department at the U.S. Mission to the UN. Phoebe earned a Master of Arts in Law in Diplomacy from The Fletcher School in 2013 and a Bachelor of Arts from University of Wisconsin-Madison in 2008