Robert O'Donnell, MS- Human Factors
Coast Guard Aviation Specialist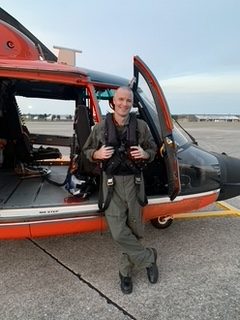 Tufts Human Factors Program Interview
What was your experience like at Tufts in the Human Factors Program?
My experience was excellent – all of the professors were passionate and accessible.
2. Why did you choose this program and this school?
I decided on Tufts because of the academic creditability that the Tufts reputation has and specifically chose the HF program at Tufts because it was robust and provided a well-rounded viewpoint on HF.  Many programs that I looked at where either focused on only medical devices or transportation but at Tufts, I was able to study multiple HF avenues.
3. What did you think of Tufts after the years you attended?
It is a great school that provides many opportunities to its students.  Tufts fosters a learning environment that also allows students to think outside of the box to solve complex problems – which is something that isn't offered at many institutions
4. What did you think of the Campus?
Beautiful campus located outside of Boston.  I loved that it was just outside of the hustle and bustle of the city but close enough to easily pop in. 
5. What were your favorite courses?
I really enjoyed: Designing Physical Solutions for People in Need, Consumer Psychology, Behavioral Statistics, and my Masters Capstone.
6. How has the program prepared you for working in the field?
I have learned so much and realized that the world is truly evolving rapidly (at least when it comes to technology).  The HF program taught me how to design meaning research programs that allow me to learn how the human is interacting with a machine – in my case Coast Guard aircraft.  I am able to collect and analyze data, develop a solution, and implement that solution which allows our Coast Guard aviators to operate safely and efficiently.
7. Have you been able to apply what you learned into your career?
Yes, as a Coast Guard Aviation Safety Specialist my job is to ensure our crews are able to complete high risk missions in the safest way possible.  The lessons that I have learned from Tufts have allowed me to recognize and understand potential problems and implement solutions.  Another aspect of my job is to train and develop curriculum for the Coast Guard's Flight Safety Officers (FSO).  An FSO completes localized mishap analysis, monitors the unit's safety culture, and fosters an environment of professional aviators.  I am able to pass on my newly acquired knowledge to the aviation professionals of the Coast Guard.
8. What advice would you give another student interested in this program at Tufts?
Take as many classes as you can – there are so many benefits to loading up the course load.  It is a lot of work but completely worth it and more importantly, enjoy your time at Tufts.  Oh, the pepperoni pizza at Semolina is amazing.
Katherine Darveau, MS – Human Factors
PhD Candidate – Dept. of Mechanical Engineering (exp. 2021)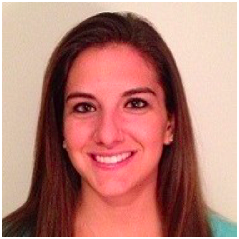 Bio:
Katherine Darveau is a Senior Human Factors Engineer at GE Aviation in Lynn, MA. GE Aviation, a subsidiary of General Electric, is one of the world's leading aircraft engine suppliers for both commercial and military applications. Katherine has been employed at GE Aviation since July of 2012, following her graduation from Tufts University with a BS in Mechanical Engineering. Katherine joined the newly formed Human Factors Engineering group in 2013, as her second role of a three-year rotational leadership training program. In 2015, she graduated from this program and took a permanent role on the Human Factors team. Around this time, she also graduated with an MS in Human Factors from Tufts, following three years of part time graduate study. Since 2015, Katherine's role and responsibilities at GE have expanded, and she is now one of two Senior Controlled Title Holders on a 20 person "Maintainability, Supportability, and Human Factors" team within Flight Safety. Her work includes incorporation of Human Factors principles into aircraft engine design, instructional documentation, and data collection/analysis. She has held the role of primary Human Factors engineer for a variety of large commercial engines in service, including CF6, GE90, and GEnx. She is also responsible for Human Factors design and requirement validation for new military engine development. Currently, she is working on the T901 turboshaft program, an upgrade to the Army's current Apache and Black Hawk helicopter engines. Katherine has developed and presented Human Factors tools and training across GE Aviation Engineering, Quality, and Test organizations, in addition to airline customers around the world, including Emirates, Etihad, Qatar, Delta, Southwest, and FedEx. As a Controlled Title Holder, she is responsible for leading efforts to define Human Factors engine design requirements and advancing the discipline based on novel industry and academia research. Katherine leads the GE-wide Maintainability, Supportability, and Human Factors Technical Community to share knowledge and lessons learned across the business. She is currently a PhD candidate in the department of Mechanical Engineering at Tufts. Her research applies Human Factors principles to data science and Machine Learning model development to guide effective automated classification of aviation safety event reports.
Please tell us a little about yourself and what you do.
What was your experience like at Tufts in the Human Factors Program?
My time in the Human Factors program at Tufts was a unique and transformative experience.  It showed me that there is so much more to engineering than understanding the technical features of a product or system.  The program taught me the value of designing to benefit the end user and considering all elements of human-machine and human-system interaction.  To me, this valuable perspective is why Human Factors Engineering is so cool!  My professors (most notably, Dr. Dan Hannon) were incredibly supportive, creative, and willing to share experiences that spanned academia research, industry roles, and consulting on extremely interesting projects.  For me, the program was a perfect blend of learning and applying technical engineering skills, critical thinking, psychology, and data-driven research. 
2. Why did you choose this program and this school?
In high school, I knew I was interested in math and science, but also psychology and writing.  I felt like a bit of an anomaly.  While researching colleges and universities, I was thrilled to learn about Human Factors/Engineering Psychology, which seemed to combine all of my interests in a meaningful way.  Although I decided to major in Mechanical Engineering as an undergrad at Tufts, I always knew I'd return to pursue graduate studies in Human Factors.  Once I had taken a few intro Human Factors courses as an undergraduate with Dr. Hannon, I could tell that this program was special.  The faculty truly care about the success, wellbeing, and excitement of their students.  It's been an incredible almost 12 years at Tufts, from an undergraduate to PhD candidate.  Aside from academics, when I first visited Tufts I immediately realized that the school attracts the kind of people I hoped to surround myself with in college.  Tufts students are not just intelligent, but kind, curious, and motivated to make a difference in their community and the world through active service and civic engagement.  I can't speak highly enough about this school.
3. What did you think of Tufts after the years you attended?
I think I've come to value the mission of the school and my own personal experiences more and more as the years have passed.  My undergraduate experience was extremely transformative, thanks to the positive influences and experiences afforded by Tufts, my professors, and fellow students.  Specifically, Tufts helped me to become a more confident, articulate, passionate, and socially conscious person.  My graduate experiences have shown me that I'm truly a "lifelong learner", and that I'll be happiest if exploring and testing new concepts is a central aspect of my career.  My research has shown me that there is so much value in bridging the gap between industry and academia to solve some of the world's most interesting problems.  I hope to continue to help drive this message at Tufts.
4. What did you think of the Campus?
The moment I arrived at Tufts, I was struck by the beautiful campus, and it has only grown in beauty over the years! I loved that it felt like a close-knit community nestled into a Boston suburb.  To me that was the perfect combination.  I've enjoyed the cohesiveness of the campus community, while appreciating this feeling of connectedness to the local community, nation, and world.  It was awesome to be so close to Boston, without being directly in the city.  One of my favorite spots on campus is the library roof, which offers a gorgeous view of the Boston skyline. Even today, when I return to the hill on a sunny spring or summer day, I'm re-captivated by its beauty.
5. What were your favorite courses?
All of my ENP Human Factors courses were favorites, even as an undergrad in Mechanical Engineering.  I took every opportunity (electives, free credits) to take additional HF courses.  ENP-161 (Human Factors in Product Design) was my first intensive product design course, and I really enjoyed the way that Professor Hannon treated the course like a true business venture.  I also really enjoyed ME-102 (Inventive Design).  I was amazed by the impact of well-structured brainstorming technique(s) used in a group setting to elicit more creative and effective solutions than any individual team member could have developed in his or her own.  And finally, my current dissertation research has been the most rewarding culmination of my coursework. Dr. Hannon has been instrumental in challenging my discomfort with the open-ended, meandering nature of this level of research, while providing an effective methodology to the process.  I truly believe my most significant achievement to date has been learning to effectively craft a research project of this caliber, which will provide key contributions to advance the field.
6. How has the program prepared you for working in the field?
The Human Factors program provided a fantastic foundation for working in the field.  I am now a Senior Human Factors Engineer at GE Aviation, working to help design aircraft engines so that they can be easily and efficiently assembled and maintained.  The Human Factors program at Tufts provided me with a foundation that includes consumer product/industrial/computer interface design, cognitive psychology, anthropometry, biomechanics, and research methodologies, among many fields.  Over the course of the last 8 years at GE, I have had opportunities to apply learnings from all of these disciplines to the design and analysis of aircraft engines and associated processes, interfaces, instructional documentation, and data analysis.  Thanks to my Human Factors education, I'm always thinking about ways that processes can be automated or partially automated using human-machine teaming approaches.  My "human-centered" approach to problem solving has proven highly unique and beneficial among a group of engineers with a more traditional background.
7. Have you been able to apply what you learned into your career?
Specifically, a few examples of how I've used my Human Factors education directly in my work include:
Understanding causes of human error and how to address them in the context of engine assembly and maintenance
Application of effective root cause analysis tools
Application of effective data collection and research techniques, including survey and interview development
Application of Human Factors principles to data analysis and visualization (i.e. effective and user-friendly graphical presentation of data)
Application of a human-machine or "systems thinking" approach to problems
Utilizing principles of technical writing to maximize clarity and minimize errors from interpretation of instructional documents
8. What advice would you give another student interested in this program at Tufts?
I'd say GO FOR IT! The Human Factors program is fascinating, innovative, and willing to re-invent itself based on the constantly evolving trends and advancements in technology.  While some forms of engineering may stay relatively stagnant over time, the role of a Human Factors Engineer will continue to evolve as humans work to keep up with complex technology.  If a human is directly operating, maintaining, overseeing, or simply impacted by the output of a system, a Human Factors approach to design will help ensure safety, effectiveness, and usability.  Think about the endless applications of Human Factors to the products and systems you interact with every day.  If this sounds cool to you, I'd definitely recommend considering this program!
Kim Hallett, MS Human Factors with Thesis, 2019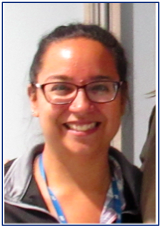 Bio:
Kim Hallett is the Lead Human Factors Engineer in the Human Centered Products group at Triton Systems, Inc. Triton Systems is a Global Business Venture company that successfully launches innovative products and solutions in emerging markets worldwide. Since joining Triton two years ago, Ms. Hallett has led the efforts to integrate human factors design principles into all of Triton's R&D programs, including: Tactical Combat Casualty Care medical training systems, a device for characterizing the residual limb of amputees to improve prosthetic interfaces, a hearing protection device to increase situational awareness in war fighters, and improving in-ear communications systems for Navy divers. She currently serves as Principal Investigator for the development of a low-cost in-flight bladder relief system for Navy and Air Force pilots. This program includes significant usability testing and designing for the complex aircraft domain as well as ensuring full compatibility and integration with aircrew equipment and life support systems. Prior to joining Triton, Ms. Hallett's graduate program at Tufts focused on product design, assistive technology, and cognitive and physical ergonomics. Ms. Hallett's thesis work centered around experimental research for measuring levels of cognitive resilience through repeatable human behavior and biometric data sampling. Ms. Hallett earned her B.S. in Psychology from the University System of New Hampshire and her M.S. in Human Factors Engineering from Tufts University.
Please tell us a little about yourself and what you do.
What was your experience like at Tufts in the Human Factors Program?
I had a phenomenal experience at Tufts in the Human Factors program!  I came into the program with a BS Psychology degree, and it was the perfect foundation for the coursework.  I was able to take a lot of product design courses along with the standard human factor courses.  I came out of the program feeling like I now have the perfect blend of psychology and engineering in my background.  All of the faculty were always willing to take the time to talk with me and help ensure that I was getting everything I needed from the program.  There were plenty of opportunities to find work in the department while taking classes so that everything I was doing was all part of my program.  I would do it all again in a heartbeat!
2. Why did you choose this program and this school?
I chose Tufts for several reasons.  First, I love that the Human Factors program at Tufts is so intertwined with all of the other engineering programs as well as connections to other departments such as occupational therapy.  I felt confident going into my program that Tufts would provide me with the opportunity to explore all facets of human factors, and I didn't have to pigeonhole myself into one focus area.  Second, I love that it is the oldest program in the country.  It gave me confidence that they continue to be immersed in the cutting-edge of the human factors world, as well as having a lot of industry connections, both in New England and across the country.  Finally, I love the leadership in the human factors department.  It was truly an honor to work with Dr. Dan Hannon and Dr. James Intriligator.  These two amazing individuals genuinely care about the quality of their students' experience and do everything in their power to make sure they are getting what they need and want out of the program.
3. What did you think of Tufts after the years you attended?
I'm fairly new out of my program at Tufts (it hasn't even been a full year yet), but I'm already thinking about going back for additional coursework or maybe even a PhD… I think that says it all!
4. What did you think of the Campus?
The campus is really beautiful.  I would frequently climb up to the top of the hill and just look out over Boston.  It was great to be so close to Boston.  There is always something going on in the city – both professionally and recreationally.
5. What were your favorite courses?
Wow…hard question.  Can I say all of them?  🙂  I guess if I really had to choose, I actually place a very high value on my thesis credits.  Does that count as a course?  When I think about all of the personal growth I did during my program at Tufts, it really is all centered around my thesis.  Going through that process forced me into the driver's seat of literally creating myself as a human factors engineer.  When taking your standard college course, you are often looking for a specific answer, and in some ways it's easy to look to the instructor to tell you who you are supposed to be and how you are supposed to find answers.  While working on my thesis, I had to be in the uncomfortable position of looking to myself to understand how I was going to find the answers for myself.  That entire process prepared me more for working in industry probably more than any other singular course at Tufts.
6. How has the program prepared you for working in the field?
It turned out that being exposed to so many different aspects of human factors engineering has continued to serve me well in my current work.  I work as the only human factors engineer for a small business doing government R&D work.  It's important that I have at least some knowledge of the problem space at hand, whether it's a physical device, software, or a digital interface.  I also work on a wide variety of engineering problems that span technology readiness levels.  Sometimes I am creating test protocols for formal testing with subject matter experts to use a fairly mature prototype, and sometimes I am writing up a proposed two-year design and evaluation plan for technology that doesn't exist yet.  I continue to use things that I learned at Tufts every single day at my job.
7. What advice would you give another student interested in this program at Tufts?
If you are a curious, creative person who loves working directly with customers to solve complex problems, then definitely apply for this program!