Thursday, October 1st, 2020
Katherine Darveau, Senior Human Factors Engineer at GE Aviation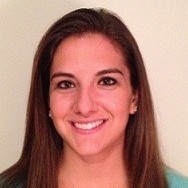 Title: A Comparison of Rule-Based and Machine Learning Models for Classification of Human Factors Aviation Safety Event Reports 
Abstract: There is growing interest in the study and practice of applying data science (DS) and machine learning (ML) to automate decision making in safety-critical industries. As an alternative or augmentation to human review, there are opportunities to explore these methods for classifying aviation operational events by root cause. This study seeks to apply a thoughtful approach to design, compare, and combine rule-based and ML techniques to classify events caused by human error in aircraft/engine assembly, maintenance or operation. Event reports contain a combination of continuous parameters, unstructured text entries, and categorical selections. A Human Factors approach to classifier development prioritizes the evaluation of distinct data features and entry methods to improve modeling. Findings, including the performance of tested models, led to recommendations for the design of textual data collection systems and classification approaches. 
Bio:  Katherine Darveau is a Senior Human Factors Engineer at GE Aviation, a subsidiary of General Electric and one of the world's leading aircraft engine suppliers for both commercial and military applications. Katherine has been employed at GE Aviation since July of 2012, following her graduation from Tufts University with a BS in Mechanical Engineering. In 2015, she graduated from GE's early career engineering leadership program and took a permanent role on the Human Factors team. The same year, she graduated with an MS in Human Factors from Tufts, following three years of part time graduate study. Katherine is now one of two Senior Engineers on the "Maintainability, Supportability, and Human Factors" team within Flight Safety. Her work includes incorporation of Human Factors principles into aircraft engine design, instructional documentation, and data collection/analysis. She has led Human Factors efforts on a variety of large commercial engine programs and is responsible for Human Factors design and requirement validation for new military engines. Katherine has developed and presented Human Factors tools and training across GE Aviation Engineering, Quality, and Test organizations, in addition to airline customers around the world, including Emirates, Etihad, Qatar, Delta, Southwest, and FedEx. As a Controlled Title Holder, she is responsible for leading efforts to define Human Factors engine design requirements and advancing the discipline based on novel industry and academia research. Katherine leads the GE-wide Maintainability, Supportability, and Human Factors Technical Community to share knowledge and lessons learned across the business. She is currently a PhD candidate in the department of Mechanical Engineering at Tufts. Her research applies Human Factors principles to data science and machine learning model development to guide effective automated classification of aviation safety event reports. 
Thursday, March 12th, 2020

574 Boston Ave
Medford, MA
Room 404
5pm
Dr. Erika Hussey is a cognitive scientist at the US Army Combat Capabilities Development Command Soldier Center. Her talk will include the "Monitoring and Assessing Soldier Tactical Readiness and Effectiveness (MASTR-E): A Methodology to Identify the States and Traits of Tactical Mastery"


The modern infantry Soldier operates under near-continuous combat conditions, requiring sustained periods of physical and mental stress. Mounting research suggests that performance on mission essential tasks (e.g., marksmanship, wayfinding, ruck marches) are influenced by individual differences in physical, nutritional, health, cognitive, and social-emotional factors. Yet, to date, little work has examined the coalescence of these factors and no research has investigated how individual (at the Soldier level) and group (at the organic platoon or squad level) performance changes as a function of these factors over the course of an extended multiday tactical timeline. To address this knowledge gap, a collaborative team of over 100 defense scientists and engineers designed and executed a correlational field study entitled "Monitoring and Assessing Soldier Tactical Readiness and Effectiveness" (or, MASTR-E).

The field study methodology consisted of performance measurements on three platoons of active duty Soldiers while they completed a 72-hour dismounted infantry training exercise comprised of a series of simulated field battle drills. A comprehensive battery of baseline measurements aimed at quantifying physical and cognitive ability and health and social-emotional status was collected in the days leading up to the field exercise. Performance was tracked during the exercise using wearable sensors, biosampling, and intermittent self-report questionnaires. Finally, mission recovery was evaluated by reintroducing a subset of assessments from the baseline battery over the 5 days following the completion of the training exercise. The primary outcome measures of interest included marksmanship performance on a live-fire exercise, kinematics during a 6-mile ruck march, and physiological responses to environmental and contextual stressors. Machine learning techniques were identified to narrow down the collection of baseline measures to those that best predict each outcome for individuals (using prediction) and platoons (using classification).

MASTR-E provides a framework for down-selecting the "readiness traits" that meaningfully account for differences in "readiness states" during key infantry tasks. Operational, technical, and policy implications of this approach, as well as lessons learned from the initial pilot study will be discussed.

Dr. Erika Hussey is a Cognitive Scientist at the U.S. Army Combat Capabilities Development Command Soldier Center (CCDC SC) located at the Natick Soldier Systems Center. She received her doctorate in Neuroscience and Cognitive Science from University of Maryland and bachelors in Psychology and Cognitive Science from Rutgers University. She also completed post-doctoral fellowships at the University of Illinois. Dr. Hussey became a civilian scientist in 2016 where she has used her expertise in several basic and applied cognitive science domains, including language processing, executive control, non-invasive electrical brain stimulation, cognitive skills training, and exercise-brain-cognition interactions. Dr. Hussey's R&D efforts apply each of these domains to Soldier performance monitoring, prediction, and optimization. She has recently spearheaded a large-scale field training exercises to develop rich multidimensional data sets that can predict individual and small unit cognitive and physical performance and lend insights into next-generation technologies for enhancing commander situation awareness during training and field operations (the MASTR-E project). Dr. Hussey has authored or co-authored over 30 peer-reviewed scientific articles and maintains active roles in national and international professional societies. She serves as an expert reviewer for over a dozen different scientific journals, Army S&T organizations, and external agencies. Her independent research has been honored by the Army and several prestigious external organizations, including the National Science Foundation and the American Association for the Advancement of Science (AAAS).

Thursday, March 5th, 2020
574 Boston Ave
Medford, MA
Room 404 or 401
5pm
Lieutenant Commander Mike Feltovic and Major Farakh Zaman
This week there will be two speakers from the Tufts HF program. The first speaker is Lieutenant Commander Mike Feltovic, U.S. Coast Guard, and the title of his talk is Military Human Factors: Pilot/Vehicle Interface Design Lessons Learned. The second speaker is Major Farakh Zaman, U.S. Air Force, and the title of his talk is Space Situational Awareness.
"Military Human Factors: Pilot/Vehicle Interface Design Lessons Learned"
Lieutenant Commander Mike Feltovic, U.S. Coast Guard,
The U.S. Coast Guard operates hundreds of helicopters in support of its primary missions of Search and Rescue and disaster relief. Beginning in 2010, the organization conducted a major Mid Life Upgrade of its fleet of fifty H60 Jayhawk helicopters to extend operational service life. The upgrade replaced the entire cockpit avionics suite with industry leading technology, resulting in a 75% change in Pilot/Vehicle Interface. Despite the product being widely considered to be the most capable Search and Rescue helicopter in the world, the aircraft was riddled with multiple engineering and design flaws that were discovered post production once the aircraft was fielded. Examples of specific design flaws and resulting investigations relating to Interface Design, Cockpit and Flight Control Layout will be provided. The issues will be presented from a "user" or "operator" perspective and describe how the problems manifested, were investigated, and mitigated.
Mike Feltovic is a Lieutenant Commander in the U.S. Coast Guard studying Human Factors Engineering at Tufts. He is a helicopter pilot with 4,000 flight hours of Search and Rescue experience and has investigated 50+ aircraft accidents as a flight safety officer. After Tufts, he will return to crash/accident investigation in the Coast Guard.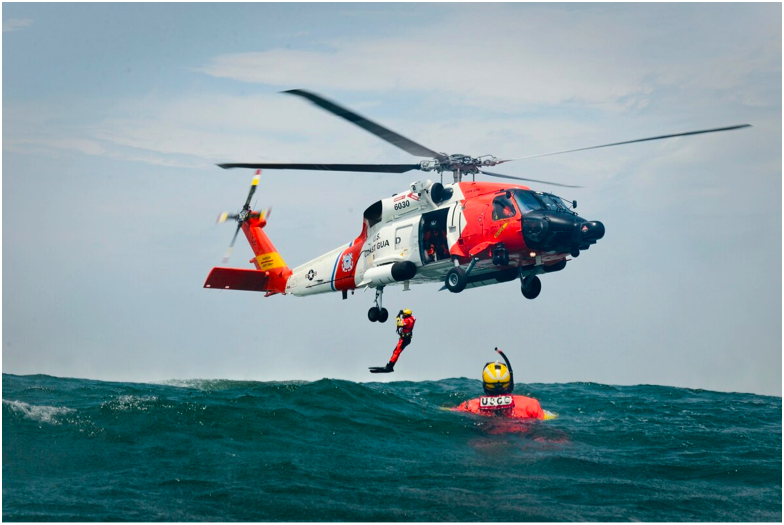 Space Situational Awareness
Major Farakh B Zaman, United States Air Force, PhD Candidate, Tufts University
Situational awareness is important in all military operations. In space operations, situational awareness becomes a much harder problem to grasp. Everything from data acquisition to information presentation is complicated by the highly dynamic environment of space operations. In this talk we will discuss how the U.S. Air Force, and now U.S Space Force, handle the tracking of objects in space, some work the speaker has done on space situational awareness systems, and the tremendous opportunities that exist for human factors engineers in this exciting area.
Major Zaman is a 2005 graduate of the University of Missouri – Kansas City and a 2013 graduate of the Naval Postgraduate School. After earning his Bachelors degree, he worked in the private sector for eight months before joining the Air Force and commissioning through the Officer Training School, Maxwell AFB, AL in 2006. Major Zaman has worked on numerous space and intelligence systems throughout his career including overseeing one spacecraft from design through launch currently in orbit. He has also helped develop various signals and imagery intelligence systems operating around the world. From Jun 2013 – May 2014, Major Zaman was deployed to Afghanistan in support of Operation Enduring Freedom. His most recent assignments include working for the National Security Agency and U.S. Special Operations Command. Currently Major Zaman is a PhD Candidate in Mechanical Engineering at Tufts University and studying human factors challenges related to subterranean warfare. He is married to the former Rebecca Simonov and has two children, Kona (3) and Zuri (1).
Past Speakers
February 27th, 2020
Making Technology Accessible: Designing for the Ten Percent
Kimberly Hallett
As students of human factors principals, we learn how to design systems and technologies for population majorities. A good example of this is targeting design requirements for the range of users clustered within the '5th percentile female up to the "95th percentile male'. But what happens to the tail ends, or the 10% of the population that become inadequately served under this model? Further, when human factors practitioners do work for minority subsets of users we tend to overly focus on anthropometric requirements and neglect other aspects that play a significant role in whether a user adopts our technology, such as: ethnicity, cultural norms, geographic location, disability status, education level, etc. Finally, while understanding and practicing diverse and inclusive design principals is emerging in mainstream engineering, a lesser known concept is accessibility. If diversity is an invitation to the party and inclusion is being asked to dance, accessibility is the ability to attend and participate fully in the party (Myers, V. A. [2012]. Moving diversity forward: How to go from well-meaning to well-doing. Chicago, IL: American Bar Association). Through stories of lessons learned from designing technology for female warfighters in a U.S. Department of Defense R&D company, our discussion will center around some of the theories and practices involved in creating accessible designs for under-resourced users.
Kim Hallett currently works in industry as the Lead Human Factors Engineer in the Human Centered Products group at Triton Systems, Inc (Chelmsford, MA). Much of this work involves increasing accessibility in the U.S. Department of Defense by designing innovative, "niche", technologies for service members in minority groups. For this community, having an accessible design can mean the difference between life and death. Kim currently serves as Principal Investigator for the development of an in-flight bladder relief device designed for use by female-gendered fighter pilots who have been flying in combat missions for the past 30 years without access to restroom facilities in missions that sometimes last up to 16 hours. Other projects have included: developing female-gendered medical training manikins to be used during Tactical Combat Casualty Care medical simulations, and a device for characterizing the residual limb of war fighters who have experienced limb loss. Kim also celebrates an unconventional upbringing. In her previous life, she navigated being a woman of color with multiple disabilities and eventually became a first-generation college student at the age of 24. Born into a transient military family with K-12 homeschooling, Granite State College was her first experience with 'real school'. During commencement, she spoke on behalf of her graduating class by describing how resilience, self-advocacy, and building community make the difference between surviving and thriving in a world designed for other people. Yearning to make a tangible difference and increase accessibility for diverse communities, she entered the world of Human Factors Engineering (HFE) via the HFE graduate program at Tufts University. While at Tufts, she focused on product design, assistive technology, and cognitive and physical ergonomics. Her thesis work centered around experimental research for measuring cognitive resilience through repeatable human behavior and biometric data sampling.
February 13th, 2020
Color is More than the Light that Meets Your Eyes: A Human Factors Perspective on Color Perception
Dr. Daniel J. Hannon, Ph.D.
Since the time of Isaac Newton's observation that "the rays are not coloured…", researchers have known that color perception is a complex phenomenon. Centuries of research and observation have discovered that the perception of color is a psychophysical phenomenon in which electromagnetic signals in the physical world activate physiological responses within the visual system that result in the internal states we know as colors. In this talk, the fundamentals of color vision theory are presented along with the underlying physiology that will help to provide explanations for why we see the colors that we see. Phenomena like normal and abnormal color vision will be presented along with demonstrations of different color vision phenomena that influence the way we see colors in the world around us. Applications for the use of this information to the design of visual displays will be provided
Dr. Daniel J. Hannon, Ph.D., is a psychologist, and a Professor of the Practice, part-time, in the Human Factors Program at Tufts University. He has been working in the field of Human Factors Engineering for 27 years in a range of industries, including transportation, medical technology, and consumer product design. He also is a practicing clinician, working with special needs children and their families through the application of educational technology. He earned a doctoral degree from Brown University, studying visual perception and color vision, and completed a post doctoral fellowship at Syracuse University and Upstate Medical Center in Ophthalmology and vision science. His current interests include refining a curriculum in machine learning and automation within the Human Factors Program, understanding the role of resilience and motivation in the user experience, and the development of digital tools for use in clinical practice.