Many Tufts professors are actively engaged in research, and volunteering in a research lab on campus is a great way to gain work experience and skills. Additionally, volunteering can be used for class credit.
The ENP department has several active labs pursuing different areas of interest.
The Center for Applied Brain and Cognitive Sciences is a collaboration between interdisciplinary scientists and engineers to further the understanding and application of brain and cognitive sciences. The Center conducts applied research geared towards understanding and enhancing cognitive capabilities and human system interactions between individuals and teams.
Several labs participate in The Center for Applied Brain and Cognitive Sciences including:
Usability Research Space
The Human Factors Research Lab (HFRL) and Human Factors Usability Lab (HFUL) have a wide range of devices using for measuring, assessing, prototyping, and testing. In the HFRL, this includes devices for physical and digital prototyping and digital prototyping. Prototypes can be tested in the HFUL, which includes high-definition video and audio recording equipment for a more realistic testing environment. If you're interested in reserving it for a project, talk to your professor.  If you are in industry and are looking for a great, reasonably-priced, usability research space, get in touch with James Intriligator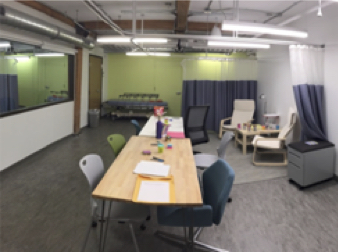 Tufts Reality Of Virtual Environments Lab (TRoVE Lab)
Led by Professor James Intriligator, the TRoVE Lab seeks to understand how virtual reality and augmented reality w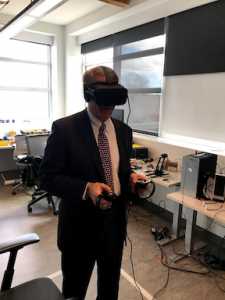 ill be used, controlled, and impact a range of different activities. They focus on interfaces, activities, jobs, technology, psychology, and design research.
If you're interested in conducting your own research or using some of the research labs on campus, visit our community page.