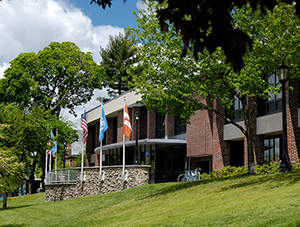 For regular updates from the Leir Institute, join our mailing list.
If you would like further information, please contact:
Henry J. Leir Institute
The Fletcher School, Tufts University
160 Packard Avenue
Medford, MA 02155

E-mail: LeirInstitute@tufts.edu
---
Follow us on Social Media
Twitter | Instagram | Facebook | LinkedIn
---
Directions
The Fletcher School is located in the Cabot Intercultural Center at 160 Packard Avenue, Medford, MA 02155, which is on the hill at the center of the Medford campus. Click here for campus directions and maps, or click on the map below to go to Google maps.