How Migrants Assess Risk and Process Information on their Journey to El Norte
As noted almost daily in the U.S. media, thousands of migrants and asylum seekers are traveling north through the Americas to try their luck at getting into the United States. The reasons for this surge are complex, but policymakers, pundits, and journalists regularly cite encouraging signals sent by the U.S. government, migrant smugglers, and/or family members. The U.S. response has been to warn people not to come or, worse, to subject migrants to harsh treatment (e.g., diverting them into inhospitable terrain, holding them in freezing detention facilities, separating families, making asylum seekers wait in Mexico) as a deterrent. And, yet, we still have very little data to support the assumptions behind these policies.
With pilot funding from a Tufts Springboard grant, we seek to gain a more systematic and rigorous understanding of what informs the hopes and fears of migrants on the move by interviewing and interacting with them as they journey north through the Americas.
Specifically, we will address two major gaps in our knowledge. The first entails what information migrants get from where. There is significant evidence that they rely on social media, especially Facebook and WhatsApp, to stay in touch with family and friends and to get updates about the journey. But we know much less about the source or content of those communications, including whether smugglers are systematically spreading false information to drum up business. The second gap entails how migrants interpret and then act on this information. Are they, in fact, deterred by an awareness of the obstacles, dangers, and risks? If not, why not? To what extent does new information alter their plans?
Several studies find that "prevention through deterrence" is ineffective, but most of the data come from prospective or return migrants rather than migrants on the move. Through ethnographic research at migrant shelters and migrant-serving organizations in Colombia, Costa Rica, and Mexico, our project will gather data directly from migrants on the move while testing and refining methodologies for conducting research with vulnerable populations. Our results will be a key first step toward developing a more empirically robust and humane foundation for U.S. asylum and border policies, which are currently failing at their stated objectives while causing unnecessary human suffering.
Read Now: Notes from the Field
Researchers share reflections from their research sites, offering a near-real-time look at Central American migration.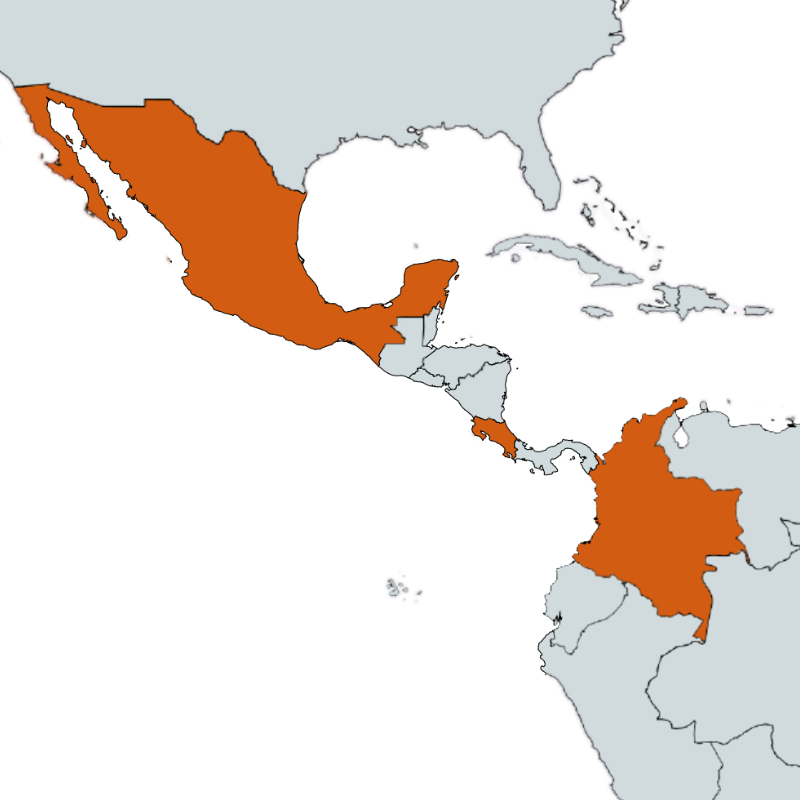 Principal Investigators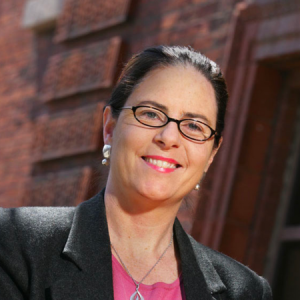 Dr. Katrina Burgess
Director, Leir Institute
A migrant specialist with 20+ years of experience doing research with vulnerable populations, Dr. Burgess is an Associate Professor at The Fletcher School at Tufts University. She is also writer and producer of Waylaid in Tijuana, a documentary about Haitians and Central Americans whose journeys to the United States are disrupted by sudden shifts in U.S. policy.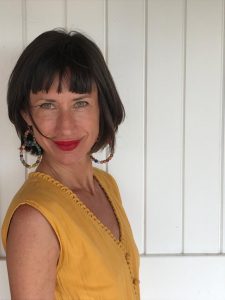 Dr. Kim Howe
Leir Senior Fellow
A researcher and trained psychotherapist concerned with the well-being of war-affected populations from a gendered perspective. She is currently an Assistant Research Professor at the Friedman School and a Research Director on Conflict and Governance at the Feinstein International Center at Tufts University.
Team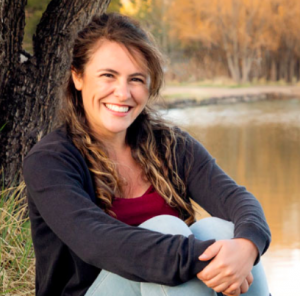 Shenandoah Cornish
Project Manager
Shenandoah Cornish is a non-profit director, social entrepreneur and recent MALD graduate focused on the International Security and Conflict Resolution. Her studies and professional focus centre around the social dynamics of armed conflict and strategies of coexistence in its aftermath, including the impact of displacement and forced migration. Shenandoah is the founding co-director of Museo Minca, an oral history museum in Northern Colombia that uses storytelling to support grassroots transitional justice initiatives and mitigate the negative impacts of tourism. Her experience has given rise to a deep passion for issues of positionally and trauma-informed practices while working with vulnerable communities.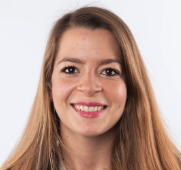 Sara Fattori
Research Assistant, Tijuana
Sara Fattori is a recent MATA graduate, receiving a joint degree from the Fletcher School and the College of Europe. She studied Development Policy and Conflict Resolution with a focus on gender issues specifically in Latin America. She is originally from Italy. Before Fletcher, she worked in the development field through an internship at the Organisation for Economic Cooperation and Development. She currently works as a research intern in the Americas Program at the Center for Strategic and International Studies (CSIS) where she supports research projects dealing with democratic backsliding, authoritarianism, human rights violations and organized crime in the Americas. Sara holds a B.A. in Languages, European and International Studies from the University of Versailles and M.A in International Relations from Sorbonne University.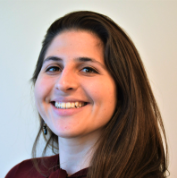 Brianna Fierro
Research Assistant, Tijuana
Brianna Fierro is a graduate student at The Fletcher School at Tufts University, pursuing a Master of Arts in Law & Diplomacy in Gender & Intersectional Analysis (GAIA) and Business for Social Impact. In addition to her work supporting the Leir Institute and GAIA program, Bri also serves as a Knowledge Management Consultant for FinEquity, a community of practice convened by CGAP and working to empower women through financial inclusion. Prior to Fletcher, Bri spent 6 years working in international economic development, with a primary focus on women's economic empowerment and financial inclusion through Savings Groups. Bri holds a bachelor's degree in Political Science and Spanish, with a minor in Chinese Language & Culture from Washington University in St. Louis.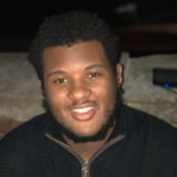 Khalil Bentley
Research Assistant, Tapachula
Khalil Bentley is from Chicago, Illinois and recently received his M.A. in Law and Diplomacy focusing on human rights and community development in Latin America. Khalil worked as a graduate intern for the Tufts Africana Center and Office for Campus Life, as well as co-led the Fletcher Ralph Bunche Society for students of color in international affairs. Khalil has extensive cross-cultural experiences having studied and traveled abroad to Germany, England, and Cuba. Khalil's languages include Spanish, Portuguese, and German.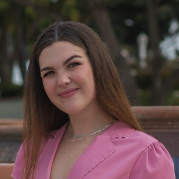 Allyson Teague
Research Assistant, Tapachula

Allyson Teague is a second-year MALD student at Fletcher focusing on Human Security and Humanitarian Affairs, as well as International Legal Studies. Allyson recently graduated from the University of San Diego with a BA in International Relations and a minor in Spanish. As a Trio McNair Scholar, she has conducted and presented research on the impacts of the Covid-19 pandemic in the Cali Baja region. Additionally, Allyson worked for Justice in Mexico, a U.S.-based initiative aimed at improving citizen security, rule of law and human rights protections.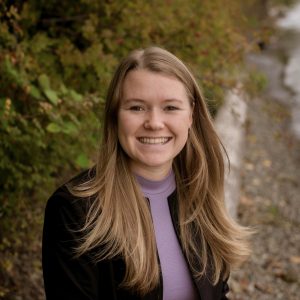 Avery Closser
Research Assistant, Costa Rica
Avery is a second-year MALD student at Fletcher studying Human Security and Gender and Intersectional Analysis, with a focus on migration and gender dynamics during conflict. Prior to starting at Fletcher, Avery worked for an Immigrant Rights Organization in Tacoma, WA, the UN Food and Agriculture Organization in Colombo, Sri Lanka, the World Affairs Council non-profit in Seattle, WA, an intellectual property law firm in Seattle, and, lastly, the Bill and Melinda Gates Foundation. Avery graduated from the University of Puget Sound with majors in International Political Economy and Spanish, and a minor in Latin American Studies.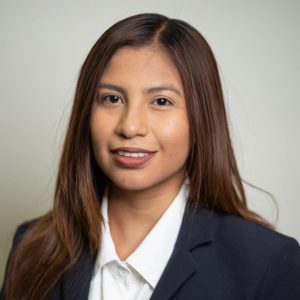 Diana Serrano
Research Assistant, Costa Rica
HFI Launch Project Manager
Diana is a MALD graduate who studied Human Security and International Legal Studies, focusing on migration and human rights. She is originally from Mexico. Before Fletcher, she worked for almost four years in the private and non-profit sectors, assisting in the delivery of legal services to different groups of migrants in Georgia, Northern Virginia, and D.C. Between 2020-2021, Diana worked at Kids in Need of Defense (KIND), where she also had the opportunity to work with children detained in the ORR emergency intake sites along the U.S.- Mexico Border. She was an intern at The International Rescue Committee (IRC) and, most recently, at The Migration Policy Institute (MPI). As an intern at MPI, she supported a research project examining the reintegration and medical and mental health needs of unaccompanied children in U.S. communities. Diana holds a B.A. in Political Science with a concentration in International Affairs from Georgia State University.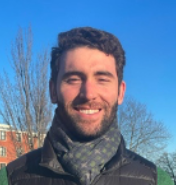 Andrew Fitzgerald
Research Assistant, Colombia

Andrew Fitzgerald is a recent graduate of the Fletcher School, where he studied Security Studies with a focus on Russia, Europe and Latin America. He was a trainee at the Office of the Director of National Intelligence and previously worked as a Summer Fellow at the Konrad Adenauer Stiftung in Lima, Peru. Prior to joining Fletcher, Andrew was a Schuman trainee at the European Parliament's Liaison Office (EPLO) to the United States Congress in Washington D.C. He was previously a development specialist at IE University in Madrid, where he studied international relations and graduated in 2019. Prior to joining IE's international development team, Andrew worked as a Research Trainee at the German Marshall Fund of the United States. He also worked at POLITICO Europe and at the United States Mission to the European Union and has lived in Australia, France, Denmark, Ukraine, Morocco, the United States, and Spain. Besides his native English, Andrew speaks Spanish, Danish, French and is studying Russian.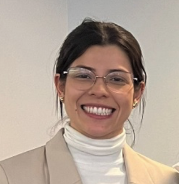 Laura Velez Colorado
Research Assistant, Colombia

Laura Velez Colorado is a double degree student at the Fletcher School, Tufts University and at St. Gallen University. Her both programs are Master in Law and Diplomacy and Master in International relations and governance. She is focusing on human security, humanitarian response, conflict resolution and migration. Born and raised in Medellin, Colombia, she migrated to Switzerland 4 years ago looking for better job and education opportunities, in this country she had the opportunity to work as a data analyst in a medical lab, Dr. Risch, analyzing the correlation between air quality and cardiovascular diseases. Upon arriving at Fletcher, she had the opportunity to work with the former president of Costa Rica, Carlos Alvarado Quesada, on research issues related to decarbonization and small state diplomacy. Laura is the co-founder and public relations director of Somos Cokua Foundation, a non-profit organization that focuses on rebuilding schools in the rural areas of Colombia to increase the opportunities of the children and bring a better education.