BRIC: A Human-Centered Approach to Immigrant Support
Funded by a Tufts Springboard grant, BRIC was a joint initiative of the Henry J. Leir Institute, Tisch College at Tufts University, and ACEDONE (African Community Economic Development of New England), a local organization assisting African refugees and immigrants resettling in the Boston area. At the heart of the program was a six-month fellowship to support Tufts undergraduates (BRIC Student Fellows), Fletcher graduate students (BRIC Program Coaches), and ACEDONE community members (BRIC Community Fellows) in the co-creation of a program to empower local immigrant entrepreneurs based on the needs and interests of the communities ACEDONE serves.
The overarching goal of BRIC was to promote women's economic empowerment in the East African community in greater Boston by fostering collaborative learning and action between Tufts students and community members. The program adopted an anti-racist, democratic approach called Participatory Action Research (PAR). PAR prioritizes (a) the participation of community members in every phase of research and project design; (b) education of both students and community members through opportunities for co-learning and dialogue; and (c) actions that improve the well-being of the community. 
Outcomes 
BRIC concluded its pilot phase in May 2022 with a Symposium that provided a space for reflection by the BRIC Fellows and Coaches, its community partner ACEDONE, and the co-founder of Stay Human x Stay Humble (SHxSH), an online wellness startup that partnered with BRIC. SHxSH co-founder Amira credited BRIC with not only financial management and strategy support, but the moral and emotional support necessary to scale SHxSH to the next level.
The symposium also invited alumnae María Teresa Nagel, Director of the SomerViva Office of Immigrant Affairs for the City of Somerville, and Natalia Espinosa Tokuhama, Economic Integration Specialist for the Boston Mayor's Office for Immigrant Advancement, to report on the impact of immigrant-owned small businesses and the continued need for economic empowerment efforts.
Many thanks to ACEDONE's Clare Okalany and Ahlam Ummul-Kahir Abdelkader for their partnership, and to BRIC's Coaches and Fellows below.
Meet the Team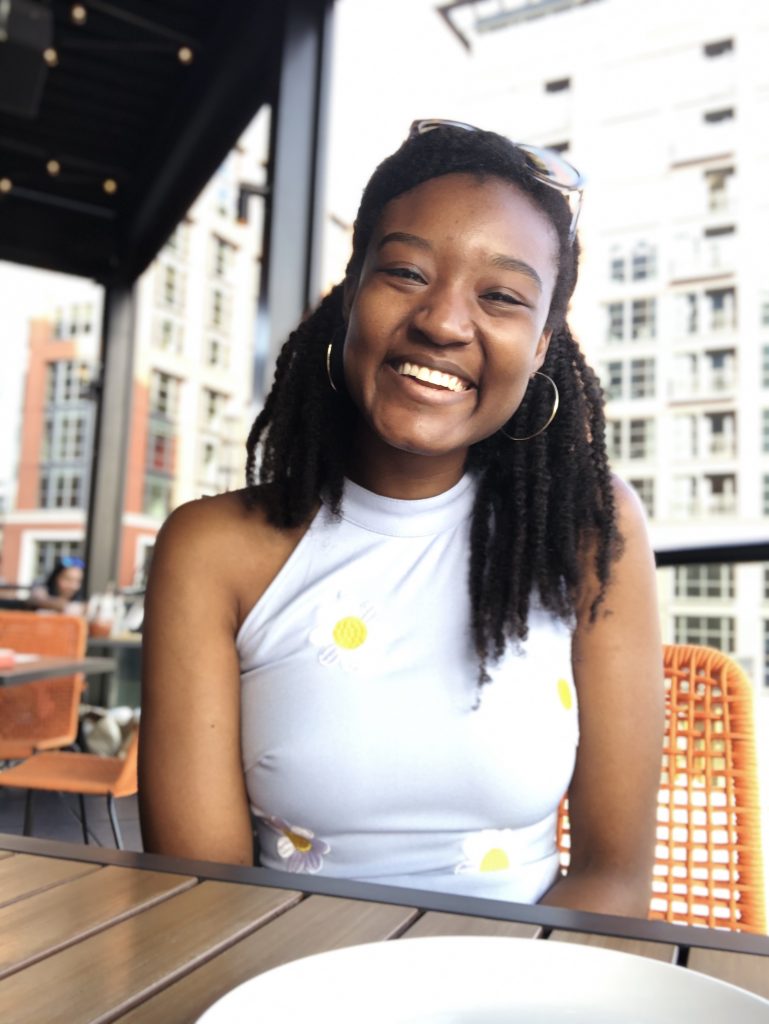 Amanda Borquaye
BRIC Field Director
Amanda is a master's candidate at The Fletcher School, where she focuses on human security and technology policy, particularly how technology is shaping the human rights landscape of migration and displacement. She is a research assistant at the Henry J. Leir Institute of Human Security where she field directs a women's economic empowerment program with African refugees and immigrants in Greater Boston. At Fletcher, she serves as Managing Web Editor of The Fletcher Forum of World Affairs, Co-Editor-in-Chief of Praxis: The Fletcher Journal of Human Security, and co-organizes the student-run Decolonizing International Relations Conference. Prior to graduate school, she worked in Washington DC as a civil rights litigation paralegal. She holds a BA in International Relations and Sociology from Tufts University.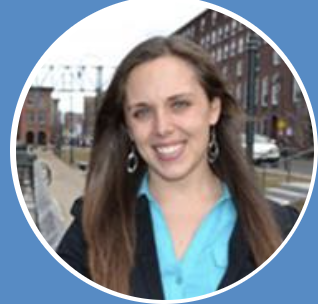 Anjuli Fahlberg
Tufts Professor of Sociology
Anjuli is Assistant Professor in the Department of Sociology and co-director of the Building Together Research Collective, based in Rio de Janeiro, Brazil (www.construindojuntos.com). Her research employs an intersectional lens to examine urban violence and social movements across the Americas. She employs a participatory action research (PAR) approach in both ethnographic fieldwork and survey research. Her current book Activism under Fire: The Politics of Non-Violence in Rio de Janeiro's Most Dangerous Favela (under contract, Oxford University Press), documents how activists residing in Rio de Janeiro's poor neighborhoods mobilize for citizenship rights in a context of armed drug gangs and racist policing. She has also conducted survey research on social development, insecurity and resilience in Rio de Janeiro's favelas, and is currently studying the impact of the pandemic in favelas.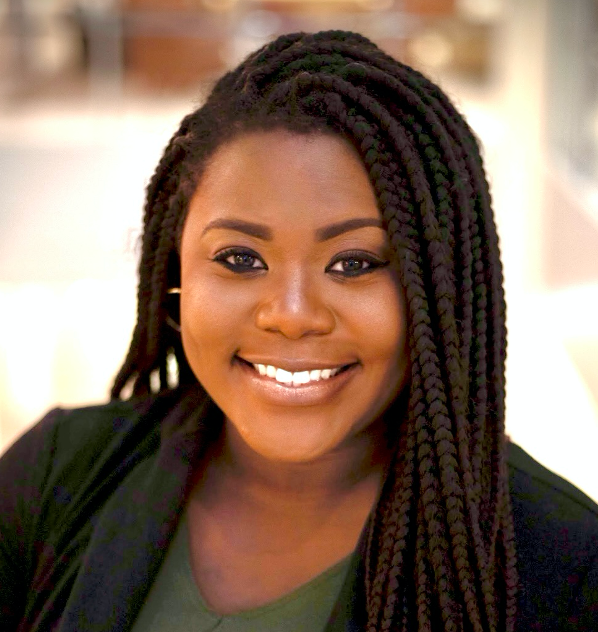 Oyin Aderoba
BRIC Program Coach
Oyin is a graduate student at Tufts' Fletcher School studying International Security and Strategic Management. She is a first-generation Nigerian American who grew up in Columbia, Tennessee. Prior to attending school, Oyin worked with the Women's Bar Association & Foundation in Boston after teaching English as a Fulbright Scholar in San Pedro Sula, Honduras. She is currently working as a Business Development Intern with a global tech company and drives for Uber throughout the city. Oyin truly loves adventure, getting to know new people and ideas, and working with diverse populations. Oyin is looking forward to combining her skills, experiencing and interests to learn and grow with the BRIC Program while coaching the fellows.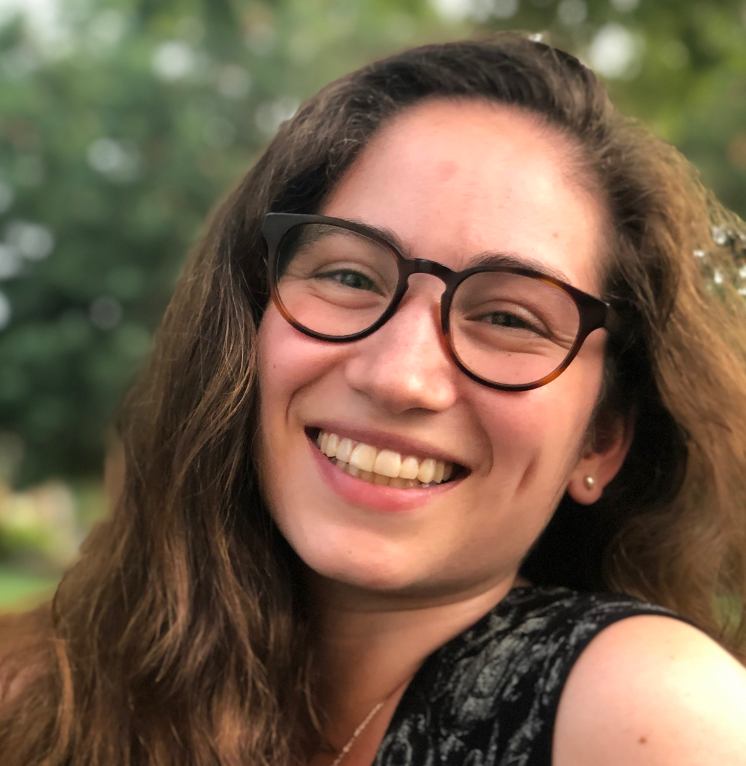 Miriam Israel
BRIC Program Coach
Miriam is in her first year as a dual-degree student at the Fletcher School and the Harvard Divinity School studying environmental policy and the role of faith communities in combatting climate change. She previously worked at a refugee resettlement agency as well as at the National Democratic Institute for International Affairs, supporting inclusive governance and political organizing by LGBTQI+ individuals, people with disabilities and religious and ethnic minorities. She is from Maryland and graduated from Tufts University in 2018.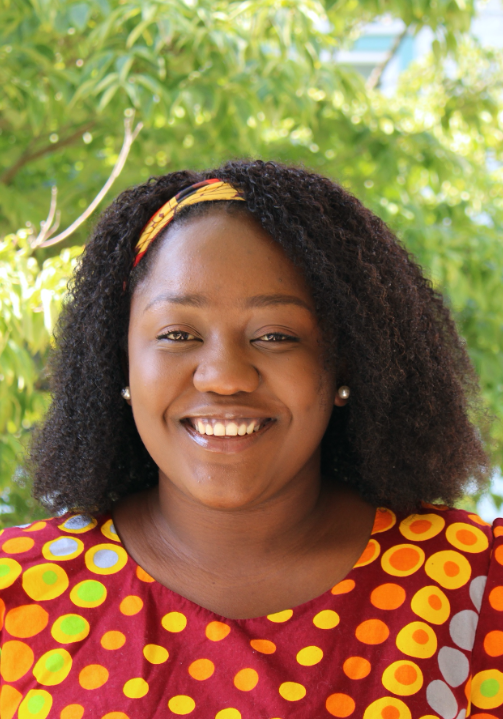 Wabei Saboi
BRIC Program Coach
Wabei is an international student from Zambia at the Fletcher School at Tufts University. She is pursuing the Master of International Business with a focus on Global Health and Development Economics. Wabei is very passionate about economic development, public health, and women empowerment. Previously she attended the United World College, in Costa Rica, and later pursued a bachelor's degree in Economics at Wheaton College MA, where she graduated in 2019. At Tufts, she is an Assistant Residential Life Coordinator and also serves as the Co-President of the Fletcher Women in Business. In her free time, Wabei enjoys taking walks, hanging out with friends, and watching TV shows.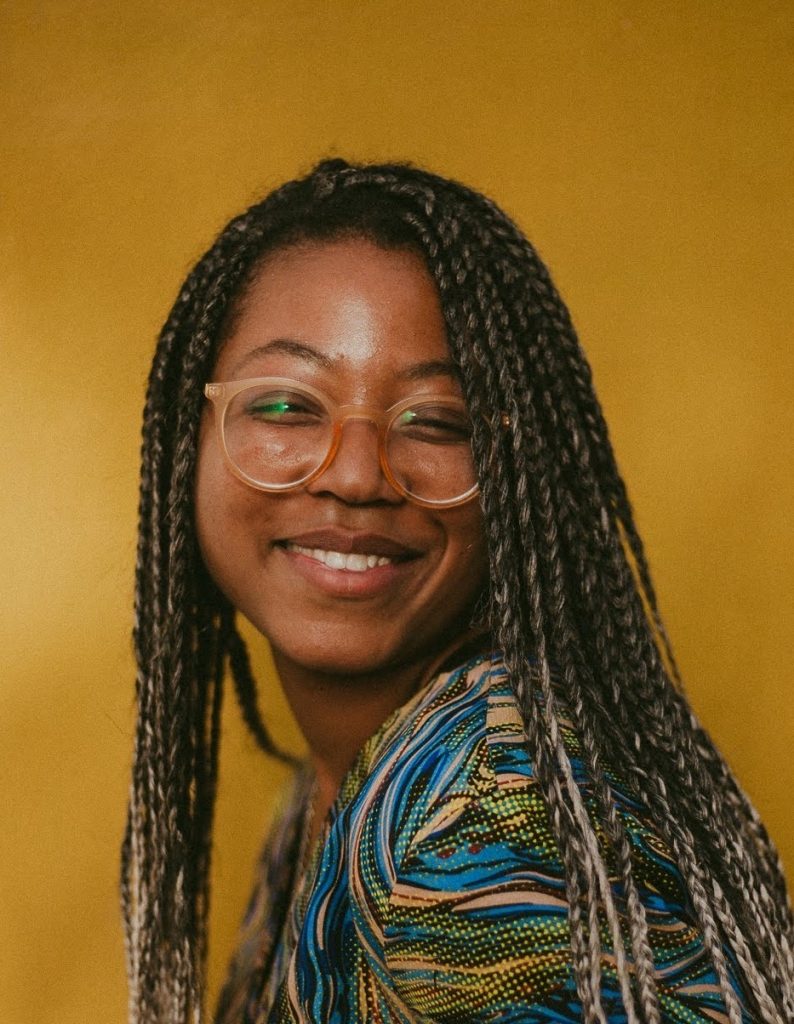 Jerusha Simmons
BRIC Program Coach
Jerusha (she/her/hers) is pursuing a Masters of Arts in Law and Diplomacy at the Fletcher School, focusing on International Security Studies and Gender Analysis. Prior to Fletcher, she served as an Agriculture Extension Agent in Peace Corps The Gambia, where she worked to strengthen food security for children under five and young mothers. She also spent time as a research analyst at Glass Lewis & Co., where she worked on issues surrounding corporate governance and executive compensation. Most recently, Jerusha was a Tisch College of Civic Life Summer Fellow and worked with Analytic Innovation Lab at the Office of the Secretary of Defense's Cost Assessment and Program Evaluation directorate in The Pentagon. Jerusha holds a B.A. in International Relations and Psychology from Washington University in St. Louis.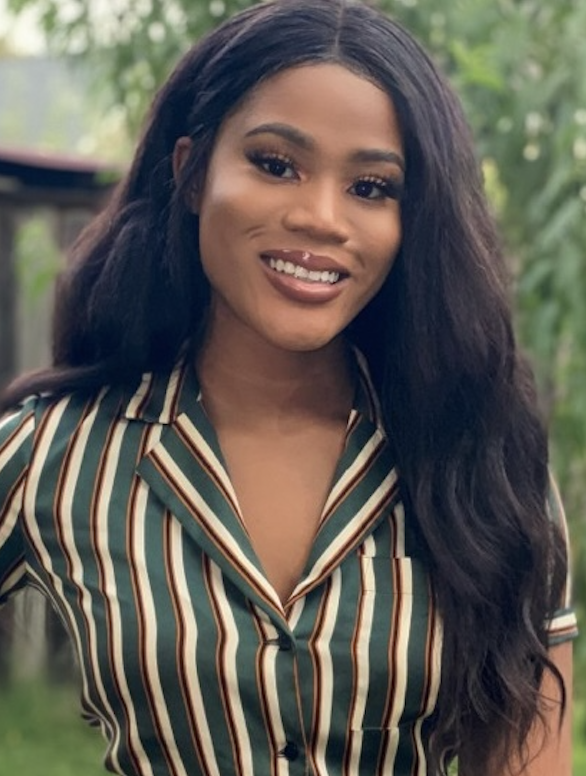 Amber Asumda
BRIC Student Fellow
Amber Asumda is a senior from Snellville, Georgia pursuing a major in International Relations with a concentration in International and Development Economics and a minor in Entrepreneurship for Social Impact. As a first-generation, Ghanaian-American, Amber is passionate about legal advocacy for women and girls of African descent disproportionately facing injustices of discrimination, poverty, and gender violence (among others) in developing nations in Africa and Latin America. In spring 2021, Amber worked toward her goals by conceptualizing and chairing the inaugural, virtual Black Women's Empowerment Conference (BWEC), a conference with over 200 attendees which sought to empower and connect Black women postsecondary students across the northeast. In addition to working on the BWEC, Amber is also a 2021 UN Millennium Fellow where she is creating an awareness project to reduce inequalities (SDG 10) among Black women students on her college campus through a speaker series that raises awareness to mental wellness and sexual health among Black women. On campus, Amber is also a Tisch Scholar, Diversity Admissions Council Member, Tufts University Social Collective Executive Co-Coordinator, and a Tufts Africana Center Black Women's Collective Intern. Amber is excited to work with local, African businesswomen and further develop her entrepreneurial toolkit as a BRIC Student Fellow.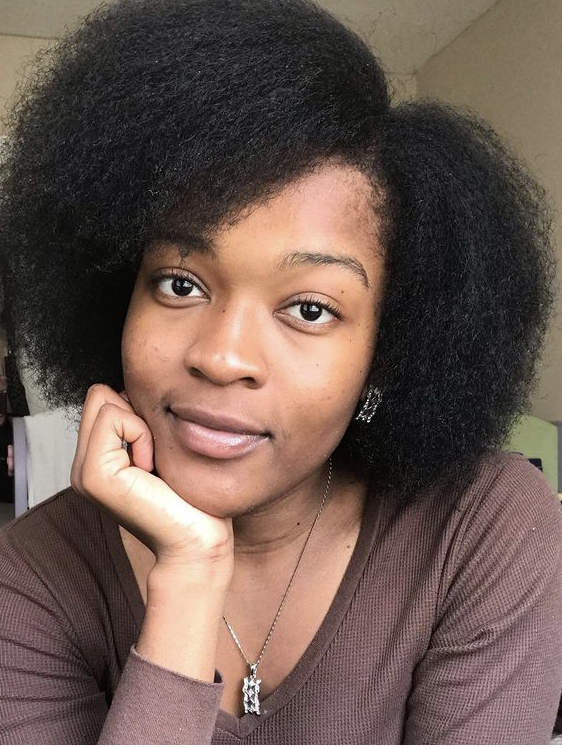 Chiamaka Chukwu
BRIC Student Fellow
Chiamaka Chukwu is a junior at Tufts University. She is a Community Health major and a sociology minor. She immigrated to the United States from Nigeria at 11 years old, and adapting to the new environment that my family and I found ourselves in was not an easy task. The work that ACEDONE does is a testament to the type of organizations that we need in society. One that offers support and security to a group of individuals trying to find their footing in a new state. Social justice has always been a strong interest of hers since high school. I believe that every individual within society should be given an equal opportunity to reach their fullest potential. I am looking forward to working with ACEDONE throughout this year, and I am excited to see the fruits that this collaboration will yield.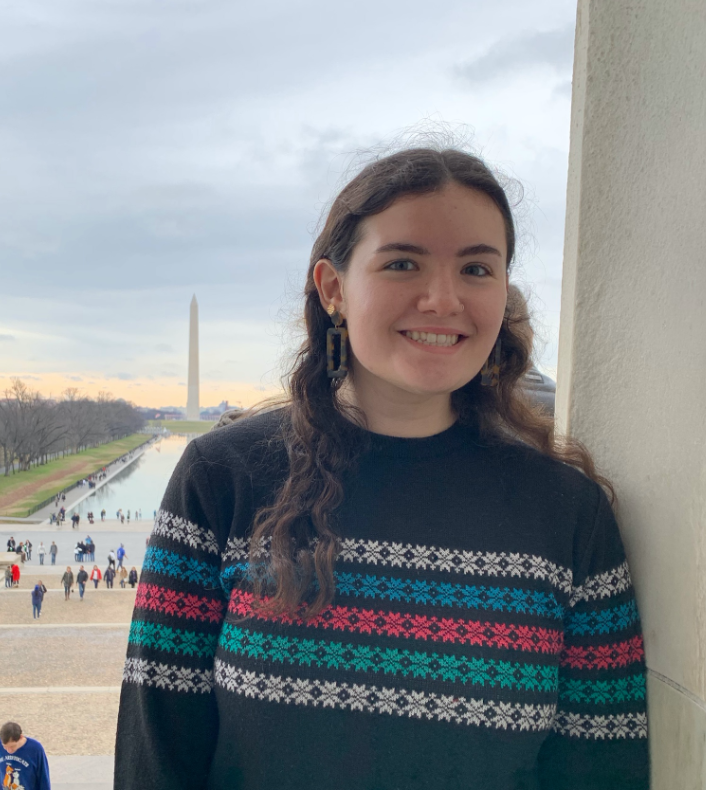 Sarah Lilian
BRIC Student Fellow
Hi! I'm Sarah (she/her) and I'm from Bedford, NY. I am a senior at Tufts majoring in political science and double minoring in sociology and child studies. I am passionate about education policy, community organizing, and social justice. Some of my hobbies include playing guitar, teaching swim lessons, and hiking with my dog.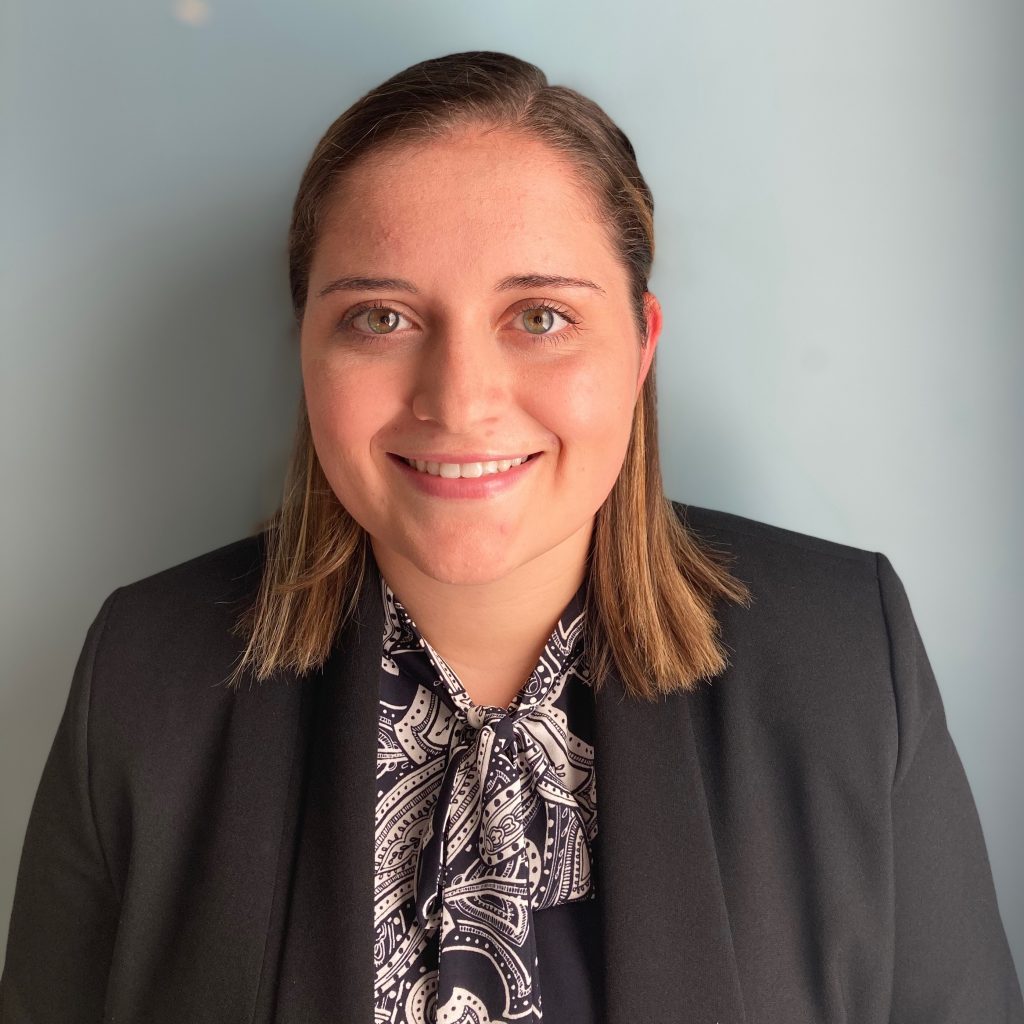 Brie McGowan
Bric Student Fellow
Brie McGowan is a senior double majoring in International Relations and Economics with a concentration in Globalization and she is minoring in Arabic. She is from Fanwood, New Jersey and is passionate about studying global issues such as forced migration, international law, economic development, and human rights. Brie spent her junior year interning for the Migrant Alliance & Partnership Network, a nonprofit dedicated to strengthening and connecting migrant service providers in the Boston area. This past summer, she worked as a Tisch Summer Fellow at Refugee Dream Center which is a post-resettlement refugee agency in Providence, Rhode Island. At Tufts, Brie serves on the Executive Boards of Women in International Relations, Tufts Economics Society, and Tufts Culinary Society, she is an ESL teacher through the Leonard Carmichael Society and English-At-Large, and she is the Team Captain of the Tufts Women's Ultimate Frisbee Team. Brie is very excited to be a BRIC fellow this year and is looking forward to developing an economic empowerment program based on community needs!