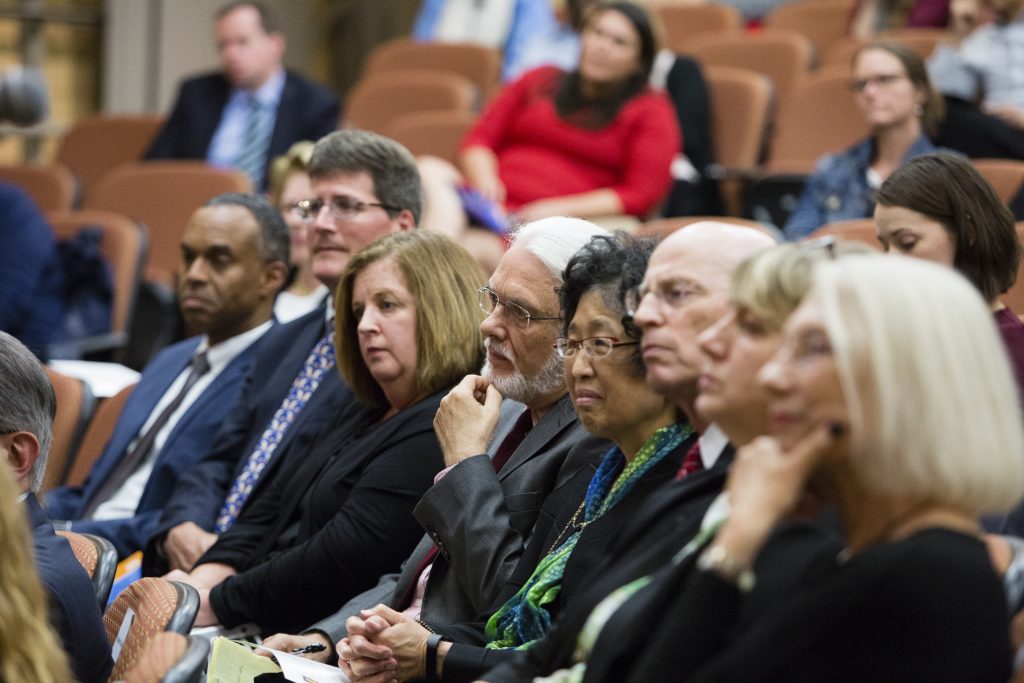 The Henry J. Leir Institute places an emphasis on building connections with established as well as burgeoning experts and actors in the field of human security. As such, the Leir Institute has two types of fellowships in place: Senior Policy Fellows and Human Security Fellows.
Our Senior Policy Fellows have extensive careers in the field of human security and reflect multiple facets of engagement in human security – whether through conflict resolution and mediation, public health, or finance. Senior Policy Fellows lend their expertise to enrich the Leir Institute's faculty affiliates, research projects, etc. They also serve as a resource for students at the Fletcher School.
Our Human Security Fellows are either current doctoral candidates at the Fletcher School (residential fellows) or at other institutions (visiting fellows). Consistent with our goal of fostering the development of the next generation of scholars and practitioners, the Human Security Fellowship program provides support for one year of dissertation research and writing in human security and related topics in politics, economics, law, security, nutrition, and health. Up to two fellowships, in the amount of $15,000 each, are awarded annually for the duration of a full academic year. Preference will be given to applicants whose dissertation topics are within the field of human security and whose work requires significant field research.
To learn more about our current and past fellows, please refer to: