In 2022, the Leir Institute and the World Peace Foundation at Tufts University established the World Peace Research Fellowship. The fellowship supports pre-doctoral research fellows whose research seeks to promote peace by using a human security approach.
Aditya Sarkar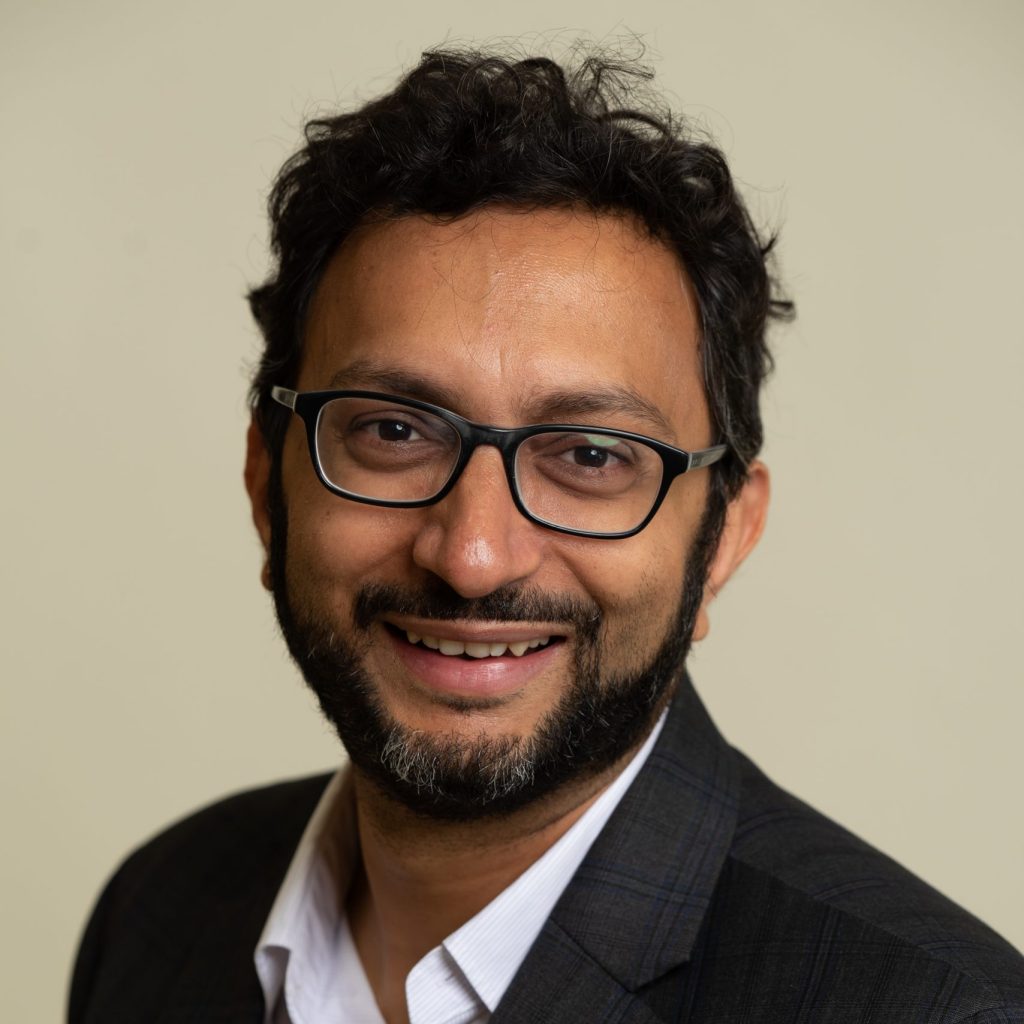 Aditya Sarkar is the 2023 World Peace Fellow, a Ph.D candidate at the Fletcher School, Tufts University, and an independent researcher. He has advised the Governments of Sudan, Somalia, and Ethiopia on developing National Employment Policies and similar issues, and has worked with the World Bank, the International Labour Organization, and the Open Society Foundations. Aditya is qualified as a lawyer in India and in England and Wales. He is a graduate of the Fletcher School of Law and Diplomacy, and the National Law School of India University in Bangalore, India. Aditya's Ph.D. research focuses on the relationship between precarity, claim-making and processes of urbanization in small Indian cities.
Email: aditya.sarkar@tufts.edu
---
Past Pre-Doctoral Fellows
Jared Miller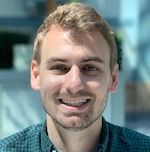 Jared Miller is a Ph.D. candidate in International Relations at the Fletcher School at Tufts University focusing on democratic accountability, elite politics, and corruption. He has also conducted research on election manipulation, corruption, and elite politics in the United States, Burundi, the Democratic Republic of the Congo, South Sudan, and Sudan. Previously, Jared worked in Nigeria for Search for Common Ground, an international peacebuilding nonprofit. In Nigeria, he supported community-based peacebuilding programs on issues ranging from human rights accountability and governance reforms to community security and youth efforts to counter violent extremism. Jared holds an MA in Law and Diplomacy from the Fletcher School at Tufts University and a BA in International Relations from the College of William & Mary.
Dissertation Title: Making Votes Count: Identifying Exit Ramps from Political Markets to Democratic Governance in Nigeria
Email: Jared.Miller@tufts.edu
---
Marina Lazetic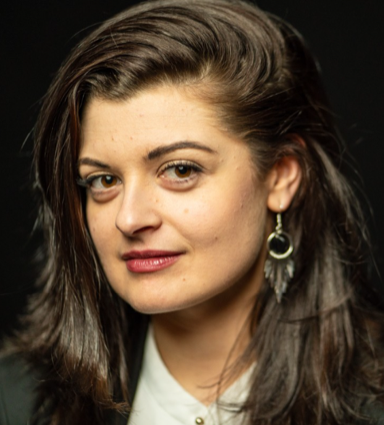 Marina Lazetic is a PhD student at the Fletcher School of Law and Diplomacy, Tufts University, and a migration and extremism researcher. Her research focuses on the protection of populations on the move and understanding the use of migration as a mobilizing tool for far right movements. She is also the Program Manager of the Initiative on Forced Displacement at Boston University. In this role, she conducts research, manages three programs on pedagogy and research on forced displacement (in Colombia, Lebanon, and Uganda), and runs virtual global exchange programs for undergraduate and graduate students, researchers, and educators. She is a member of the Advisory Board of the Refugees in Towns Project and an independent research consultant currently working on projects for the US Institute of Peace and International Rescue Committee. Throughout her academic and professional career, she has worked on projects related to forced displacement, nationalism, extremism, conflict prevention, and human security. Marina previously worked for nonprofit organizations and institutions such as Open Society Foundations, Belgrade Center for Security Policy, and Doctors Without Borders. She holds a B.A. in human rights and sociology from Bard College, and a Master of Arts in Law and Diplomacy from The Fletcher School of Law and Diplomacy.
Dissertation Title: Migration and Far Right Militias: Drawing Parallels Between The Western Balkans and the United States
Email: Marina.Lazetic@tufts.edu

---
Alex McAuliff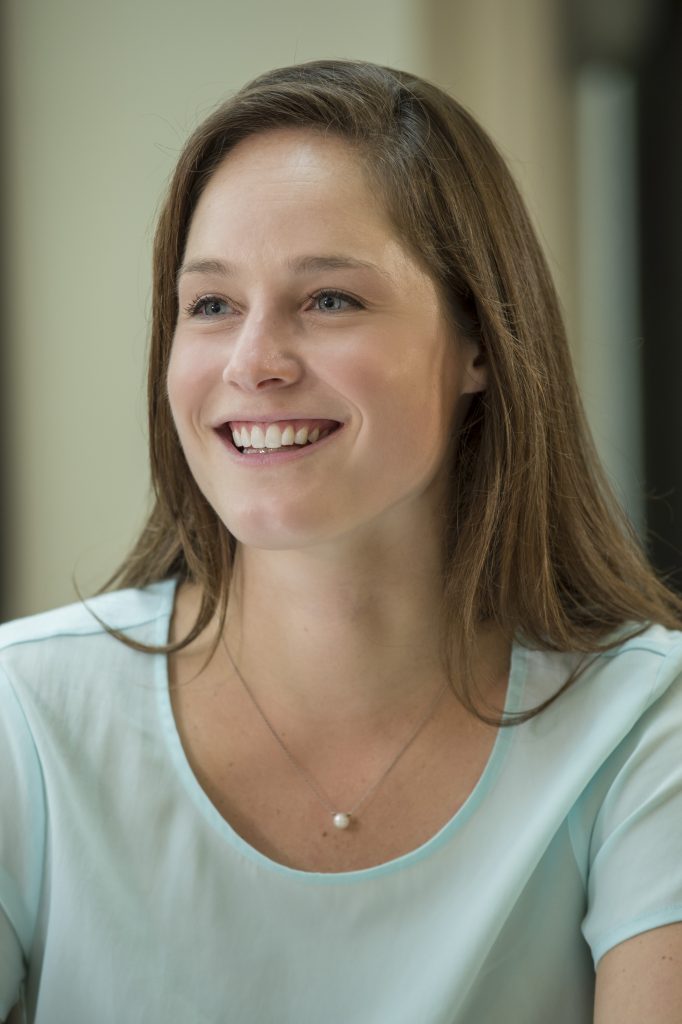 Alex McAuliff (2021-2022 Fellow) is a doctoral student at the Fletcher School of Law and Diplomacy at Tufts University, where her work focuses on gender, negotiations, and peacebuilding. She is particularly interested in the limits of women's inclusion in negotiations absent attention to the power hierarchies that inform these processes. In her dissertation work, she questions the foundational assumptions of negotiations, with specific attention to the ways militarized power shapes the people and issues deemed conflict-related. To do so, she examines the process and legacy of the Good Friday Agreement in Northern Ireland and the ways gendered, racialized, and classed violence and insecurity continue to be experienced by those at the margins, despite twenty years of a political peace. Prior to pursuing her doctoral degree, Alex worked as a dialogue facilitator with a small peacebuilding group in Northern Ireland, as well as at Seeds of Peace, a youth-focused leadership organization. While pursuing her master's degree, she worked with the Kroc Institute for Peace and Justice's Women PeaceMakers Program. Alex holds a Master of Law and Diplomacy from the Fletcher School, and a Bachelor of Arts from Colby College.
---
Diogo Eiji Yoshida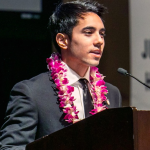 Diogo Eiji (2021-2022 Visiting Fellow in Human Security) is a Ph.D. candidate in International Public Policy at the University of Tsukuba, Japan. In his work, Diogo Eiji explores predictors of sociocultural and psychological adaptation of Brazilian Immigrants in the Japanese and the United States societies. His doctoral research is supported by the Nippon Foundation Nikkei Scholarship and the Japan International Cooperation Agency (JICA) Program for Developing Leaders in Latin America and the Caribbean, and primarily focuses on the role of integration and interculturalism oriented public policies and services provided by non-governmental organizations. What attracted Diogo Eiji to the Henry J. Leir Institute was its expertise and research engagement in international migration and people's well-being, particularly of minority groups and immigrants. He holds a B.A. in International Relations from the Pontifical Catholic University of Goias, Brazil, and an M.A. in International Area Studies from the University of Tsukuba, Japan. His most recent article is forthcoming in The Journal of International Public Policy of the University of Tsukuba.
Dissertation Title: Brazilian Immigrants in Japan and the United States: Predictors of Sociocultural and Psychological Adaptation.
---
Benjamin Naimark-Rowse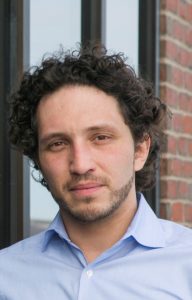 Benjamin Naimark-Rowse (2019 Fellow) is a Ph.D. candidate and the Topol Fellow in Nonviolent Resistance at The Fletcher School, where he teaches, researches and writes about social movements. He is currently a Visiting Scholar at SciencesPo. He is a Term Member in the Council on Foreign Relations, a Truman National Security Fellow, and the Founding Director of the Seevak Human Rights and Social Justice Fellowship. He has served as a Program Officer with the Open Society Justice Initiative, an electoral observer with The Carter Center, a Multilateral Affairs Researcher with the Open Society Policy Center and as a board member of the University of Chicago's Human Rights Program. From 2007-2010, he co-directed Darfurian Voices, the first public opinion survey of Darfurian refugees on issues of peace, justice, and reconciliation. Benjamin holds a M.P.A. from Princeton's Woodrow Wilson School and a B.A. with honors from the University of Chicago. His publications include, "Surviving Success: Nonviolent Rebellion in Sudan," "Nonviolent Resistance," and "The Founding Myth of the United States of America." His teaching includes From Gandhi to the Arab Spring: Theory and Practice of Nonviolent Resistance. His ongoing research projects include, "Liberating the Enemy in South Africa's Anti-Apartheid Struggle" and "Donating to Dissent: Foundation Support for Social Movement Building." He is a father of twin girls.
Dissertation Title: Bridging Relationships in Pro-Democracy Social Movements
---
Bretton James McEvoy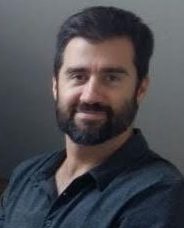 Bretton James McEvoy (2018 Fellow) is a PhD Candidate at the Fletcher School of Law and Diplomacy, Tufts University. His dissertation examines the legacies of un-reconciled violence that continue to shape social conflict in more "peaceful" societies, critically engaging white-dominated anti-racist projects that aim to take greater responsibility for transforming the structures that perpetuate racialized violence and inequality in the United States. He concurrently consults with Promundo, a global leader in engaging men and boys for gender equality, on a project that aims to raise critical consciousness and promote accountable action amongst young men in predominantly white and class-advantaged U.S. communities. Previously, he has worked in several capacities in humanitarian assistance and human rights, having managed humanitarian programs in a number of disaster, conflict and post-crisis environments.
Dissertation Title: Disrupting Whiteness: Racism and Justice in the United States
Email: bret.mcevoy@gmail.com
---
Benjamin Spatz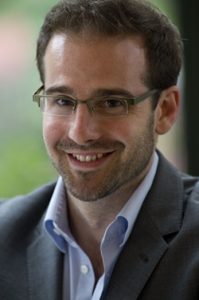 Benjamin Spatz was a 2018 Human Security Fellow at the Leir Institute.
Dissertation Title: Bullets, Banks and Borders: How Targeted Sanctions Alter the Domestic Balance of Political Power in Sanctioned States
Email: Benjamin.Spatz@tufts.edu
---
Sarah Detzner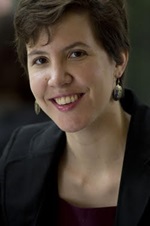 Sarah Detzner (2017 Fellow)is a Ph.D. candidate at the Fletcher School of Law and Diplomacy. Her research is focused on international security, particularly post-conflict stabilization/reconstruction and security sector reform. In addition, she serves as director of the Fletcher Graduate Writing Program, as a Fares Center Fellow, and as a consultant for the World Peace Foundation. Previously, she served in the Obama Administration as a speechwriter for former Secretary of Defense Robert M. Gates, campaigned as an Obama 2008 staffer, and worked with the National Democratic Institute in Washington, D.C., Lebanon, and Jordan.
Dissertation Title: Evaluating the relationship between high levels of popular participation and high levels of security sector reform (SSR) progress
---
Phoebe Donnelly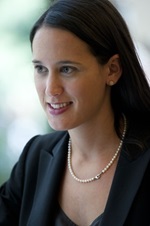 Phoebe Donnelly (2017 Fellow) is a PhD Candidate at The Fletcher School of Law and Diplomacy at Tufts University and a researcher on gender and conflict. Phoebe is a Visiting Fellow at Feinstein International Center where she is one of the lead researchers on project funded by the Government of Norway on the sexual assault of aid workers. She also lectures and teaches both at the graduate level at The Fletcher School and at the undergraduate level at Tufts University.
Dissertation Title: How do the attitudes and behavior of a non-state armed organizations (NSAO) towards women and girls relate to the NSAO's broad strategy?
---
Roxanne Krystalli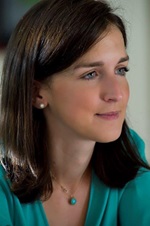 Roxanne Krystalli (2017 Fellow) is the Humanitarian Evidence Program Manager at Feinstein International Center. In this role, she manages a DFID-funded partnership between Oxfam and the Feinstein International Center to synthesize evidence-based humanitarian research and communicate the findings to decision-makers, with the ultimate goal of improving the use of research in humanitarian policy and practice. She also co-manages, alongside Kim Wilson, a study on refugee experiences in Greece, Jordan, Turkey, and Denmark, and collaborates on Lean Research, an initiative on rigorous, relevant, respectful research in vulnerable settings. In the past, Roxanne has worked as a researcher and practitioner at the intersection of gender and armed conflict, with a particular focus on understanding the needs of victims of violence and the experiences of former combatants. She has collaborated with various UN agencies and international organizations, including the UN Bureau of Crisis Response and Prevention, UNDP, UN Women, UNICEF, IOM, and the Norwegian Refugee Council. Roxanne has worked with community-based groups in Egypt, Pakistan, Uganda, Sudan, Colombia, Guatemala, Mexico, and other areas. Her published work has appeared in The Washington Post, the International Feminist Journal of Politics, open Democracy, The Conversation, and elsewhere. For her work, Roxanne has been recognized as a P.E.O. International Peace Scholar, Ogunte Featured Social Innovator, Social Science Research Council fellow, and as a recipient of the Presidential Award for Citizenship and Service at Tufts University. Roxanne holds a BA from Harvard College, an MA from The Fletcher School of Law and Diplomacy, and is pursuing a PhD on the politics of victimhood in Colombia at The Fletcher School.
Dissertation Title: We are not good victims: Hierarchies of Suffering and the Politics of Victimhood in Colombia
---
Ana de Alba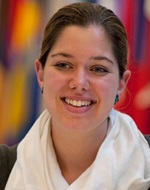 Ana de Alba (2016 Fellow) is a PhD Candidate at the Fletcher School of Law and Diplomacy, at Tufts University. She has experience in public policy design, implementation and evaluation; social entrepreneurship and public-private partnerships. Her research interests include subnational political economy and behavioral economics.
Dissertation Title: Welfare Implications of Changing Political Equilibria: Assessing the Impact of Decentralization on Poverty Levels in Mexico