The Henry J. Leir Institute hosts senior policy fellows to encourage better academic-policy exchanges and provide opportunities for students to work closely with policy actors and practitioners.
---
Current Senior Policy Fellows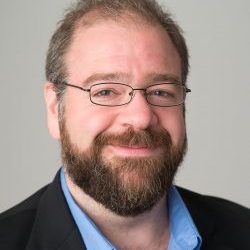 John Cerone specializes in the interplay between human rights law, humanitarian law, and international criminal law. After being awarded tenure at the New England School of Law, he went on to receive faculty appointments as the Paul Martin Senior Professor in International Affairs & Law at the University of Windsor Faculty of Law, and as a Visiting Professor of International Law at The Fletcher School. During the 2014-15 academic year, he was the Distinguished Chair in Human Rights & Humanitarian Law at the Raoul Wallenberg Institute and Visiting Chair in Public International Law at Lund University Faculty of Law. He has been awarded fellowships at the Nobel Institute (Oslo) and at the Max Planck Institute for Comparative Public Law and International Law (Heidelberg). He has been a visiting scholar at the International Criminal Court, and a Fulbright scholar at both the Danish Institute for Human Rights and the Tokyo University of Foreign Studies.
As a practicing international lawyer, he has worked for a number of IGOs and NGOs, including the UN, the OSCE, the International Secretariat of Amnesty International, the Norwegian Refugee Council, and the International Crisis Group, and has served as a legal adviser to various international criminal tribunals. He also has extensive field experience in conflict and post-conflict environments, including in Afghanistan, Kosovo, Sierra Leone, and East Timor. He is an elected member of the International Institute of Humanitarian Law (IIHL) and has served on a number of expert groups for the International Committee of the Red Cross (ICRC) and for the Office of the UN High Commissioner for Human Rights. He served as Special Adviser to the first U.S. delegation to the UN Human Rights Council. He received the President's Award of the Boston Bar Association for his legal work on Guantanamo Bay issues, which includes representing human rights organizations in detainee litigation before US courts and international human rights institutions.  He has lectured at the IIHL (Sanremo), NATO Headquarters, the Institut International des Droits de l'Homme, the Inter-American Defense College, the Canadian Forces Staff College, the Swedish Defense University, the Academy on Human Rights & Humanitarian Law (AU WCL), and in the ICRC Annual Course, and has been keynote speaker at the US Naval War College and at the 2016 UNDP Transitional Justice Conference in Kathmandu. He has taught in over 40 countries across all regions of the globe and is the author of dozens of articles and book chapters on international law, as well as the casebook Public International Law: Cases, Problems, and Texts (with Dinah Shelton and Stephen McCaffrey).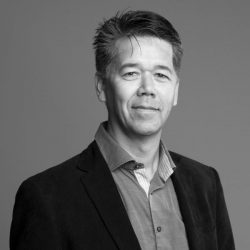 Anton Baaré is a senior international consultant with extensive experience on engagement in fragile situations, lagging regions and sub-national conflict, with 25 years of stabilization and development experience, including regional and cross-border programming. An experienced practitioner in the development-humanitarian nexus, he has worked as an analyst on the interface between diplomacy and peace processes  and related development investments and operations. His geographical expertise covers East, Central and West Africa and South, Central and South-East Asia. He is a senior process facilitator and programme designer with broad experience covering donor engagement and trust funds in fragile states, human rights-based programming, social protection, and gendered community-driven recovery and development in post-conflict and fragile settings.
He has worked on Disarmament, Demobilization and Reintegration (DDR) programs in Aceh, Cambodia, Uganda, Rwanda, Burundi, Rwanda, Sierra Leone, Eritrea, the Central African Republic in a variety of roles, including institutional arrangements and reintegration programming; DDR in peace protocols  and related security arrangements; and mixed civil-military planning and monitoring teams.

Dr. Nahid Bhadelia, MD, MA is an infectious diseases physician, Assistant Professor at the Boston University School of Medicine and the Director of Infection Control and Medical Response at National Emerging Infectious Diseases Laboratory (NEIDL) at Boston University (BU). Her specialization is in infection control issues related to emerging pathogens and highly communicable infectious diseases. She is the director of the medical response program for BU's biosafety level 4 laboratories at the NEIDL, one of 6 such programs in the US.
Aside from her clinical training in infectious diseases, she has a master's degree in international affairs from The Fletcher School, and a background in health and human security with a focus on the impact of pandemics on macro level health indicators and community security. She has previously worked on projects with United Nations International Strategy for Disaster Reduction and the Global Fund to Fight AIDS, Tuberculosis and Malaria. She has served as a front line physician providing care to Ebola patients in Sierra Leone with World Health Organization. She is a Senior Policy and Technical Advisor to Partners in Health for their Ebola response program in Sierra Leone. She has also been an instructor for the US CDC/FEMA and Taiwan CDC's healthcare worker preparedness courses for the Ebola Response.
During her time as a Senior Policy Fellow, Dr. Bhadelia has taught a course on global health titled, "Health, Human Security and Emerging Pathogens."
---
2016 Senior Policy Fellow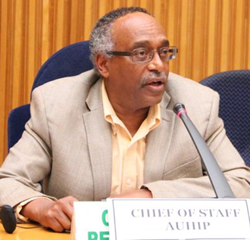 Abdul Mohammed serves as Chief of Staff and Senior Political Advisor of the African Union High Level Implementation Panel (AUHIP) for Sudan and South Sudan, chaired by former President of South Africa, Thabo Mbeki. He was previously the Acting Director of UNAMID's Political Department and Chairperson of the Darfur-Darfur Dialogue and Consultation. He also served as UNICEF's Representative to the African Union.
Abdul was the founder and Executive Director of the Inter-Africa Group, a centre for dialogue on humanitarian, peace, and development issues in the Horn of Africa. Abdul has worked in various capacities for the World Council of Churches/Church World Service and served as Director of Relief and Emergencies for the Sudan Council of Churches. He has also been an advisor to the Prime Minister of Ethiopia on peace and reconciliation issues in the Horn of Africa. Over the last twenty-five years Abdul has worked in Ethiopia, Sudan and Kenya.
While at Fletcher, Abdul Mohammed assisted faculty involved in the Building State Legitimacy project, and gave a public lecture to Fletcher students on mediation practices and current conflicts in Africa.
---
2015 Senior Policy Fellow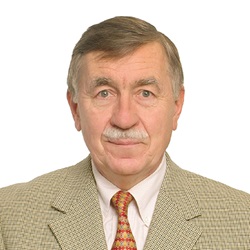 Dr. Vladimir Zhagora is a retired senior officer from the UN Department of Political Affairs. He has an extensive background in mediation, having participated in the negotiations on the settlement of crises in South Africa, Somalia, Democratic Republic of the Congo, Kenya, Uganda, Zimbabwe, Darfur, between Eritrea and Ethiopia, and in Sudan, including within Eastern Sudan and between Northern and Southern Sudan. From 2002‐2003, he served as Senior Political Affairs Officer with the United Nations Mission in Ethiopia and Eritrea (UNMEE), and from 2004‐2005 as the Regional Coordinator, Chief of Staff, and Senior Political Adviser for the United Nations Advance Mission/United Nations Mission in the Sudan (UNAMIS and UNMIS). Dr. Zhagora holds a BA degree in the Humanities from Minsk State Pedagogical Institute of Foreign Languages and a PhD in Political Science/Philosophy from Belarusian State University in Minsk.
Dr. Zhagora worked with faculty on the Building State Legitimacy project, and gave a public lecture to students on the changing patterns of mediation practices in Africa.