Research
Corruption, Justice and Legitimacy Program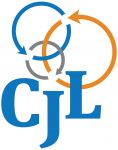 The Corruption, Justice and Legitimacy Program (CJL) is a research-to-practice initiative committed to improving the effectiveness of anti-corruption programming in contexts of endemic corruption.
---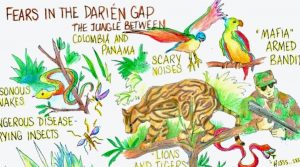 The Journeys Project features the long-distance journeys of dispossessed people — refugees, migrants and asylum seekers who have traveled far to escape persecution and grinding poverty. We examine their stories though a financial lens to better understand the costs and strategies involved in their journeys as well as the economic approaches they use when putting down roots in new surroundings.
---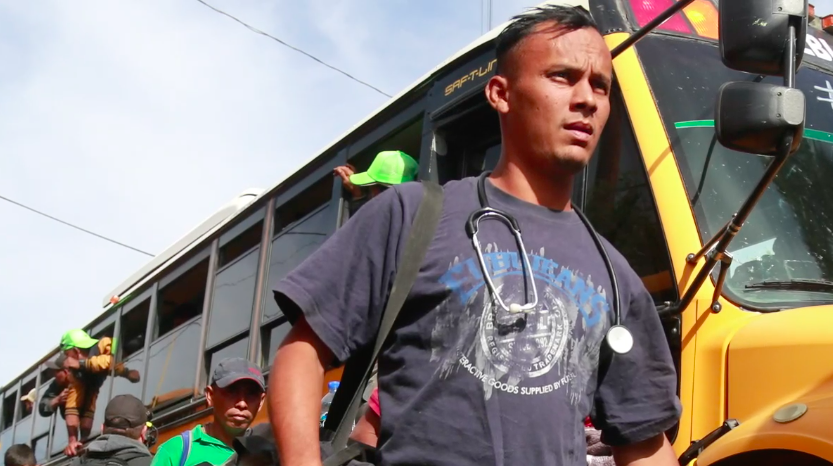 Waylaid in Tijuana explores how immigration policies adopted in Washington, DC reverberate just south of the border in Tijuana, Mexico. It features migration experts, government officials, and migrant advocates from the Tijuana/San Diego region who grapple with the consequences of these policies on a daily basis. But its main characters are the migrants themselves, whose stories are often heartbreaking while also being a testament to the human spirit.
---
Latest News
Effective human security practice requires centering and uplifting the voices and experiences of marginalized people within different contexts. This means extending solidarity across borders. As such, the Henry J. Leir Institute honors Dalit History Month (celebrated throughout April), and acknowledges the pernicious effect of caste throughout South Asia and the South Asian diaspora. The theme for Dalit History Month 2021 is "hope." We call upon friends of Leir to consider their role in furthering equality and equity for Dalit South Asians. Background Dalit History Month was first operationalized in the United States by a group of South Asian activists, including Dalits, inspired by Black History Month. The goal of Dalit History Month is to "reclaim the agency of a mass of people who have historically remained peripheral in the consciousness of the academia and the state, and to bring forth their stories of resistance, resilience and heroism." Dalit History Month additionally honors Dalit reformer and intellectual Dr. B R Ambedkar (born in April). Much of the labor on Dalit liberation has been performed by Dalit feminists, who have identified the intersection between caste and the violation of women's bodily autonomy (in Thenmozhi Soundararajan's words, "the 80 million Dalit women in India whose bodies are still forged to caste"). Thus, Dalit liberation is predicated on feminism. Bringing Discussions of Caste to Leir Last year, Leir was privileged to host Dr. Suraj Yengde, a Dalit public intellectual. His talk, "Shattering Brahminical Supremacy & White Supremacy: Creating Dalit-Black Archives," spoke to the historical dialectic between the Black and Dalit liberation movements, and cast an eye to the future of Dalit-Black solidarity. This event was part of our "Racial Justice as Human Security: Voices from the Trenches" event series. You can watch the event here. To begin learning about Dalit oppression and the anti-caste movement, see Equality Labs and Dalit Camera.

On February 24, Professor and Leir Institute Senior Fellow, John Cerone, together with colleagues at Loyola Law School, filed another case with a UN human rights body – this time with the Human Rights Committee, which monitors compliance with the International Covenant on Civil and Political Rights. In this case, he and his colleagues are representing Yuliya Stepanova and Vitaly Stepanov, whistleblowers of the Russian doping program. It is the first ever claim before a UN human rights body denouncing doping as a violation of fundamental human rights protected by international treaty law. The complaint accuses the Russian Federation of grave human rights violations, including the prohibitions on forced labor and medical experimentation. Professor Cerone now has three cases currently pending before UN human rights treaty bodies. Fletcher students and Fletcher alumni worked with Professor Cerone on all three cases.

The Leir Institute has launched its Policy Paper Series, which will feature occasional papers written by Fletcher faculty and friends of the Leir Institute. The inaugural policy paper was authored by Professor Kim Wilson, Senior Lecturer at the Fletcher School. The paper, "Financial Integration in Refugee Economies: Evidence from Uganda," was the result of 71 interviews conducted with refugees in Kampala, Uganda and the Bidi Bidi Camp in 2019. The Leir Institute invites interested parties – including faculty, Fletcher students working in concert with faculty, alumni, and others – to submit policy papers here. For any questions, please email LeirInstitute@tufts.edu. We look forward to reading your work!
1/3 The #LeirInstitute published two new pieces today, from the #JourneysProject and the #CJLProgram! 🧵

@FletcherSchool #humansecurity
Load More...