The 2016 – 2017 academic year was a year of considerable growth for CIERP.
We sent a delegation of 11 students, along with Associate Director Penny Storey and myself, to the UN Framework Convention on Climate Change Conference of the Parties (COP22) in Marrakech, Morocco, where CIERP launched our newest research initiative, the Climate Policy Lab and hosted an official side event on next steps for the international negotiations (together with the Harvard Project on Climate Change).  We were also fortunate to sign a memorandum of understanding with the UN Development Program to work together on helping developing countries implement the Paris Agreement, and we commemorated this new MOU together with many Fletcher alums and affiliates who were in Marrakech, including Dan Reifsnyder from the U.S. State Department, Christina Pasca Palmer, the new Executive Secretary of the Convention on Biological Diversity, Rachel Kyte, CEO of Sustainable Energy4All (Professor of Practice at Fletcher), and Youssef Nassef, the head of adaptation for the UNFCCC.
As climate change policy enters the post-Paris era, national policymakers around the world need to understand which policies work in practice, which don't, and why.  The Climate Policy Lab (CPL) convenes teams of scholars and practitioners to evaluate existing climate policies empirically and works with governments contemplating new climate policies. See our dedicated website at https://www.climatepolicylab.org/.  We are grateful to an anonymous donor, BP International Ltd., The William and Flora Hewlett Foundation, the Energy Foundation China, and ClimateWorks for new grants that are already supporting the work of the Lab.
Although the political climate has shifted, the need to address energy and environment issues across the globe is still as pressing as ever. To lend insight to the Lab's investigations, CIERP also welcomed Kevin Knobloch, former Chief of Staff with the Department of Energy at the U.S. State Department, to the Center as a Senior Research Affiliate. Kevin played an important role as a mentor to IERP students, and has also launched a new initiative on corporate engagement on climate change in the Trump era together with Professor of Practice Bobbi Kates-Garnick.
Two CIERP faculty were on sabbatical (Avery Cohn, Spring 2017 and Shinsuke Tanaka, Spring 2016 – Fall 2017).  Avery Cohn made good use of his research sabbatical, publishing five new articles at the intersection of land-use change, climate, and agriculture in Conservation Letters, the Annual Review of Environment and Resources, and Wiley Interdisciplinary Reviews: Climate Change.  Shinsuke Tanaka has two new working papers on valuing nuclear energy risk and automotive fuel efficiency.
We also congratulated Drs. Laura Kuhl and Kartikeya Singh, both of whom successfully defended their doctoral theses this academic year and began work at Northeastern University and the Center for Strategic International Studies, respectively.
This summer, I finished my latest book manuscript, tentatively titled Titans of the Climate: Explaining Climate Policy Outcomes in the United States and China, co-authored with Xiaowei Xuan and have been intensively working on a policy gap analysis for China with Dr. Fang Zhang and partners at Energy Innovation and the National Center for Climate Strategy (NCSC) in China.
Outside of Fletcher, our affiliates were also very busy. IERP lecturer Mihaela Papa accepted a new position as Assistant Director for International Activities in the Office of the Provost. Professor of Practice Patrick Verkooijen accepted a new position as Special Representative for Climate Change at the World Bank, and Professor of Practice Hans Hoogeveen also accepted a new position as the Netherlands Ambassador / Permanent Representative to the United Nations Food and Agriculture Organization (UN FAO), as well as Permanent Representative to the World Food Program (WFP) and the International Fund for Agricultural Development (IFAD).
Last, but far from least, I am delighted to announce that as of next year, Professor Jenny Aker has agreed to join me as Co-director of the Center for International Environment and Resource Policy.  With this appointment, we believe that the Center exemplifies our true commitment to reconciling environment and development internationally.  Jenny has been one of the most committed and engaged faculty in the Center as head of our program on Sustainable Development Economics.  In the last year, Jenny has been examining mobile phone-based adult education in West Africa, and has also been exploring the impact of ICT for agriculture.  On climate, Jenny is conducting research on rainwater harvesting techniques in Niger as a potential means to improve resilience to climate change.
I am also glad to announce that we have formed a small advisory board for CIERP, co-chaired by alums John Harper (F85-MALD) and Bobbi Kates-Garnick (F73-MA, F78-MALD, F84-PhD).  We thank Andy Darrell (F88-MALD), John Holdren, Ed Hoyt (F62-MALD, F64-PhD), and Chris Wendel (F93-MALD) for agreeing to join our CIERP endeavor, and look forward to their contributions and advice.
There's much, much more to describe about the work of our fantastic affiliated faculty, pre- and post-doctoral research fellows, and master's degree students this year. . . explore the website to find out more!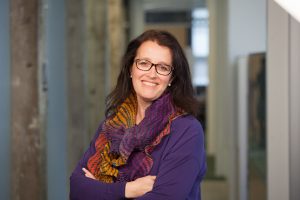 Kelly Sims Gallagher
Professor of Energy and Environment Policy at the Fletcher School
Co-Director of the Center for International Environment and Resource Policy