CIERP Strategic Summer Interns provide rigorous analysis and context-specific evidence-based recommendations for policy questions that countries face.  CIERP interns work on an array of different research projects and analysis, including:
Impacts of different environment and natural resource policy strategies for particular countries, in consultation with governments;
Collection of data to support the development and/or implementation of environment and natural resource policies;
Exchange of technical know-how and joint collaboration in development of innovative applied policy instruments, experimental design, monitoring, and evaluation, and economic analysis for sustainable development; and
Collaboration in the creation of academic knowledge products and platforms based on empirical research in-country related to applied environment and natural resource policy.
The work of the CIERP Strategic Interns should have a demonstrable impact on the host organization, ongoing research, the process of developing environment, natural resource, climate and/or energy policies, and/or the implementation of those policies in host countries.
Internship positions are with organizations that we perceive to be particularly effective in their various roles to help develop and implement smarter environmental policies.  These organizations include government ministries, multilateral organizations, clean tech incubators, research institutes, NGOs, and firms.
Please contact Mieke van der Wansem to learn about internship opportunities.
2022 CIERP/CPL Strategic Internship Program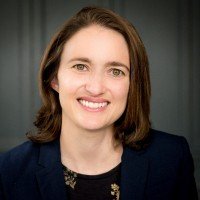 Emily Dahl worked as a Sustainable Infrastructure Fellow for CDP North America.
CDP runs the global disclosure system through which investors, companies, state, cities, and regions share and manage their environmental impacts. As a Fellow, she worked with CDP North America's Cities, States, and Regions team, whose Matchmaker initiative highlights municipal sustainable infrastructure projects in need of financing—and collaborates with local governments to help them build capacity for securing financing through its Catalyze Cohort..
Read Emily Dahl's blog post here.
---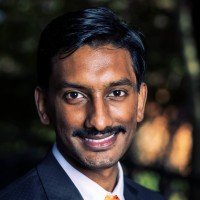 Nakul Prabhakar Sangolli completed an Environmental Defense Fund Climate Corps Fellowship
Leveraging his experience working with local government in India, Nakul was tasked to assist three municipalities in New Jersey to become more sustainable as part of the Environmental Defense Fund (EDF) Climate Corps Fellowship. It was an opportunity to understand how local governments can help achieve federal targets in reducing GHGs and how bipartisan support can be catalyzed for this mission.
Read Nakul Prabhakar Sangolli's blog post here.
---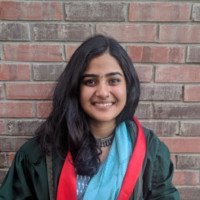 Nakul Urvashi Chopra completed an internship on spurring youth employment by enabling green skills
Over the summer, Urvashi had the opportunity to work with the Solutions for Youth Employment team under the World Bank's Jobs Group of the Social Protection and Jobs Global Practice.S4YE brings together donors, governments, private sector companies, NGOs and youth to support innovation, scale-up catalytic interventions and develop market-based solutions to increase young people's engagement in productive work. The platform works across the thematic areas of skills and jobs in the circular economy, green jobs, the gig economy and digital employment, agri-preneurship and jobs for youth with disabilities, amongst others.
Read Urvashi Chopra's blog post here.
---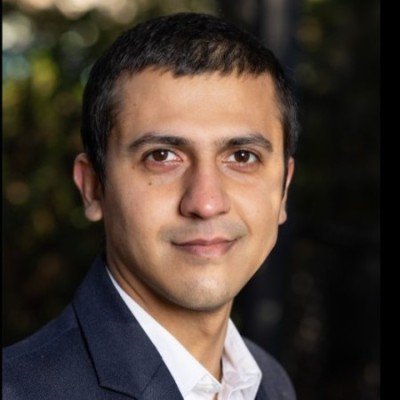 Siddharth Jain Climate Policy Lab Internship
This summer Siddharth had the opportunity to work with Professor Kelly Sims Gallagher as an intern at the Climate Policy Lab at the Fletcher School – an internship that was the perfect opportunity to spend time working on the area I have chosen to specialize in – low carbon growth for emerging economies.
Read Siddharth Jain's blog post here.
---
2020 CIERP/CPL Strategic Internship Program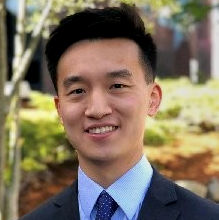 Timothy Hu, with Greentown Labs in Somerville, MA. Tim supported the unique capital raising needs of the growing Greentown Labs community of 100+ cleantech and climate-oriented startups. He connected member companies to the financial resources they need to develop, deploy, and scale their technologies. His tasks included: gathering business intelligence on the fundraising needs of members; maintaining and building the investor list through outreach and research; supporting investor programming such as networking events, newsletters, and panels; and facilitating direct connections between members and investors.
Read Timothy's blog post about his experience with Greentown Labs here.
---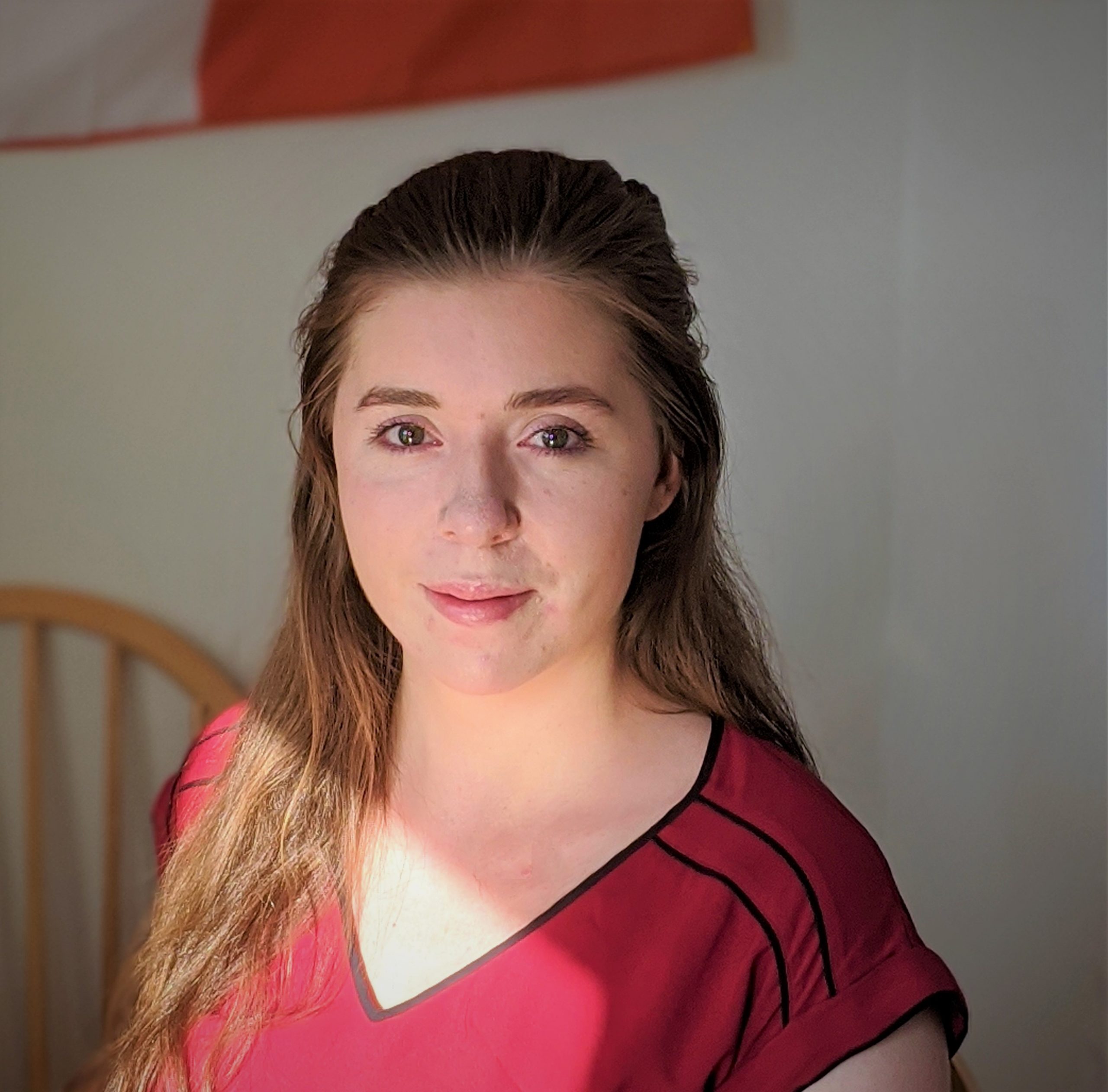 Lucia Lombardo, with CDP North America as the Sustainable Infrastructure Fellow. Lucia supported the Matchmaker initiative which showcases municipal sustainable infrastructure projects that are seeking investment to the financial community. Tasks included: conducting outreach to engage municipal governments to explain the benefits of providing project data to Matchmaker and provide project disclosure support; recruiting city staff to attend workshops and educational webinars; assisting with workshop planning and development; researching cities, investors, and sustainable finance topics; and analyzing municipal and other data.
Read Lucia's blog post about her experience at CDP here. 
---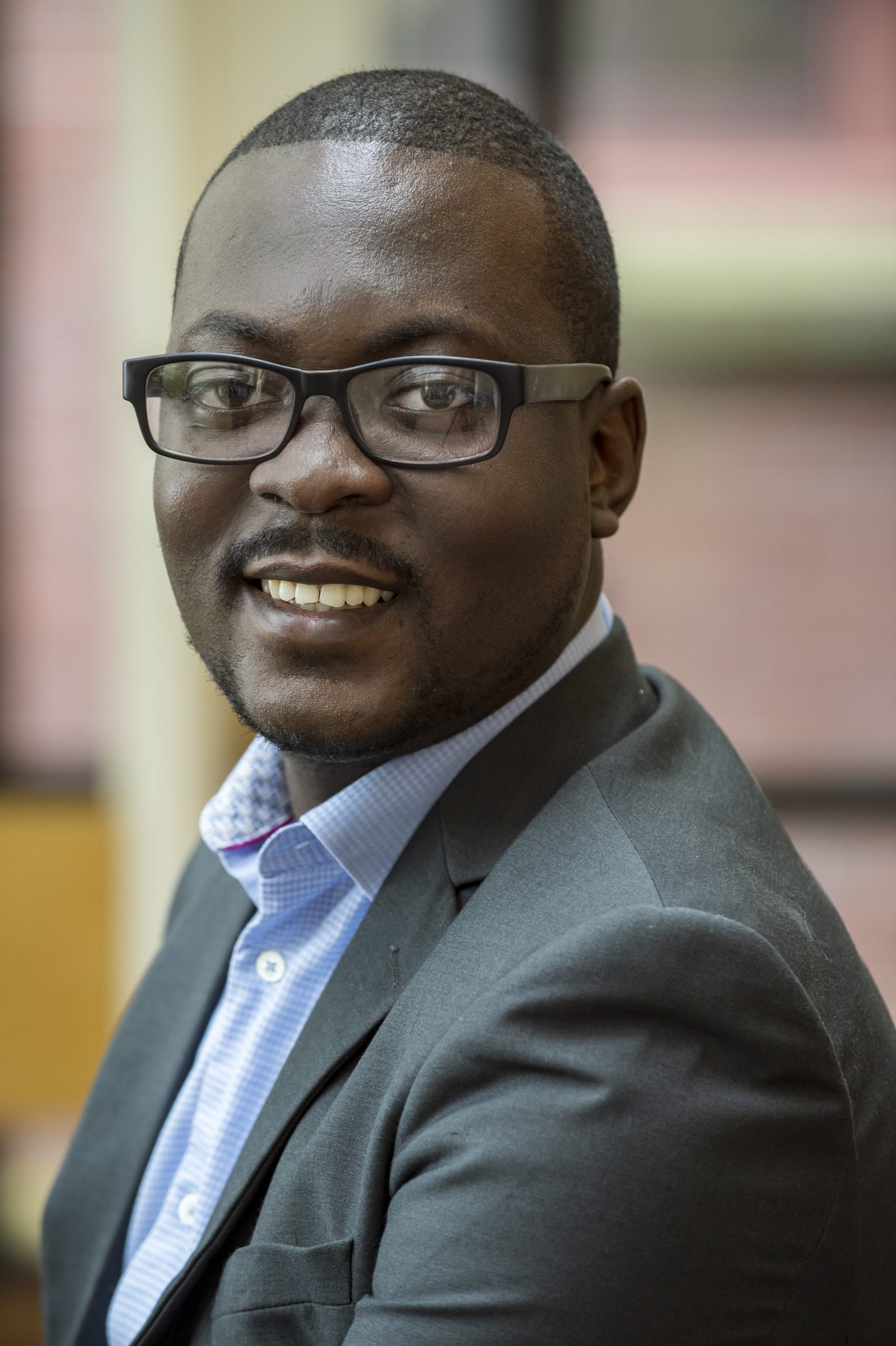 Seth Owusu-Mante, with CPL, Medford, MA, developed an Ethiopia Climate Policy Inventory, a database of climate policies since 2000 to provide access to information on past, current and planned government policies on Ethiopia's ambition to limit GHG emissions across all economic activities and to build a climate-resilient green economy development path. The database tracks policies, programs and plans on energy and renewable energy targets, agricultural targets that are resilient to climate change and have positive contributions for climate resilient green economy, policies to protecting forests and re-afforestation including carbon stocks and policies to advance energy efficient technologies in transport, industry and construction. As well, Seth conducted research for his capstone on policies and implementation strategies to ascertain how Morocco advanced from 50% energy access to universal access and the country's current exponential growth in renewables. Comparing Ethiopia's electrification efforts at a current access rate of close to 50% with that of Morocco, his research seeks to identify whether Morocco provides policy lessons for Ethiopia and other developing economies in Africa on how to realize clean universal energy access goals.
Read Seth's blog about his time at Climate Policy Lab here. 
---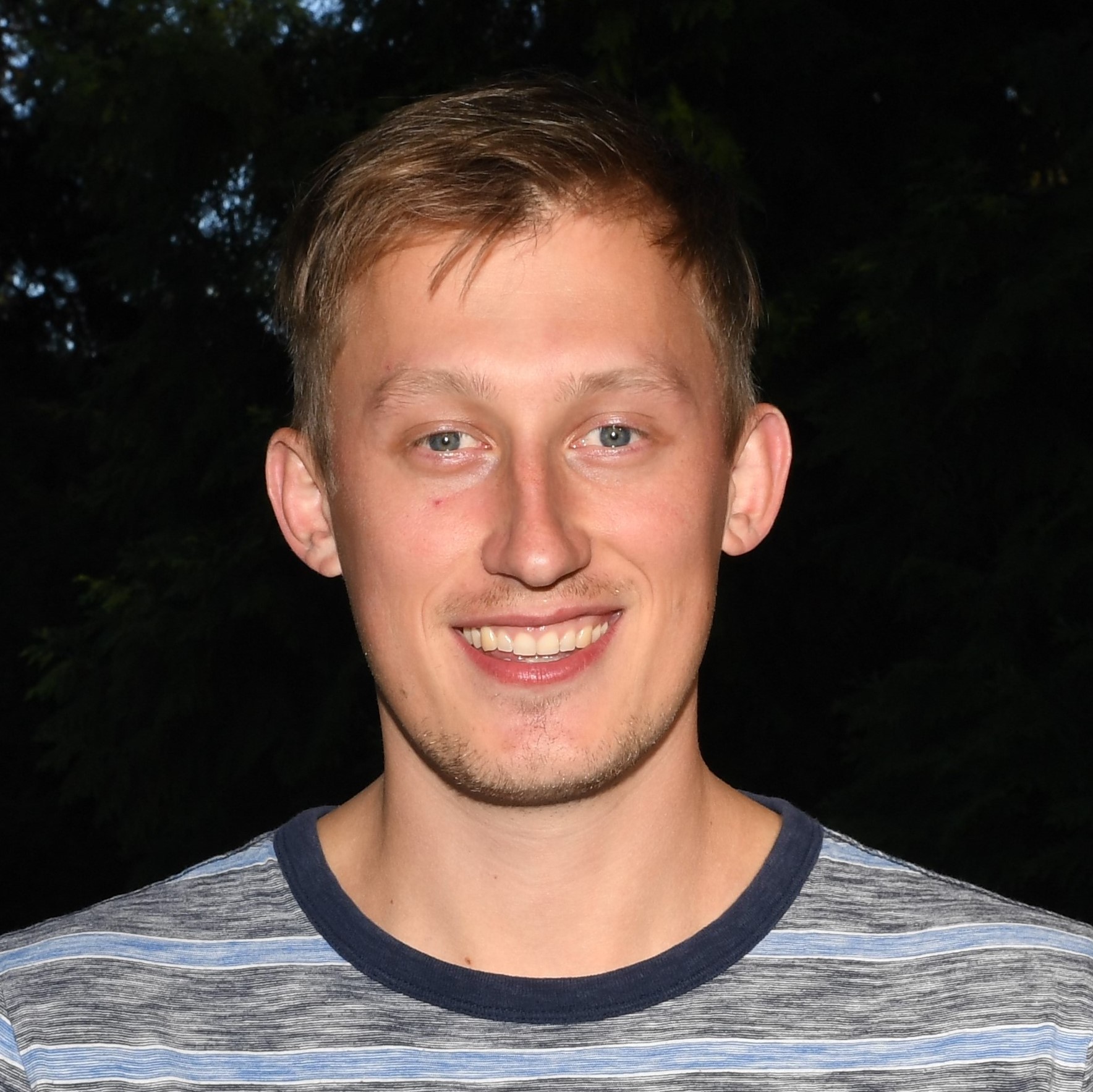 Nik Westfield, with CPL, Medford, MA, worked with CPL's Director to develop a new Climate Policy Performance Index (CPPI). The CPPI, which includes a policy database, tracks progress on the drivers and outcomes of climate policy, capturing both short term trends and longer structural trends, in a framework that brings together mitigation and adaptation. The Index will be developed to provide a snapshot of which countries are most effectively addressing climate change through policy. It serves as a resource to help guide climate investments, identify gaps in climate policy, assist in identification of best practices, and aid comparative research. Nik's responsibilities included: product management, market research, data collection of climate policy performance metrics, and formulation of alternative approaches to the index.
---
2019 CPL Strategic Internship Program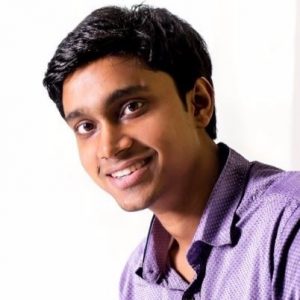 Sujay Ravikumar, at the Tropical Landscapes Finance Facility (TLFF) in Jakarta, Indonesia, undertook strategic research in e-mobility policy; supported an electric bus pilot program; and provided communications support in agri-tech projects.
Read Sujay's internship report here.
---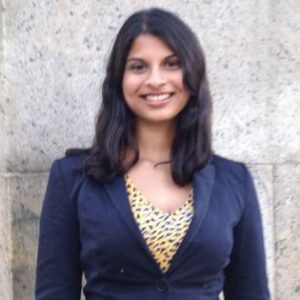 Aishwarya Ramani, at the World Resources Institute (WRI), Nationally Determined Contributions Partnership (NDCP), in the International Climate Program, worked on NDC enhancement, including data analysis on emissions reporting and assessing future goals for NDCs.  Tasks include:
Researched for reports on NDC enhancement for particular sectors (air quality, and agriculture so far):
Provided a brief analysis on climate finance received by countries in comparison amounts mentioned in their NDCs;
Tracked of what countries are doing to enhance or update their targets, and research into successful examples;
Created presentations and slides to be used at workshops and events.
Read Aishwarya's internship report here.  
---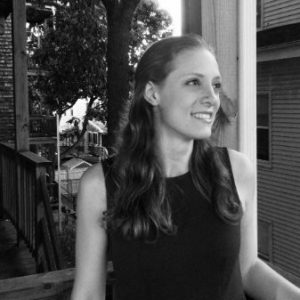 Carolyn House, at Adapt Chile/Natural Resources Defense Council (NRDC) collaborated with municipalities in the Network of Municipalities for Climate Action to develop a report and infographic on sub-national climate adaptive solutions. With Adapt Chile, she helped facilitate local stakeholder climate workshops and attended events and conferences that worked to prepare for COP25 in Chile this December. 
Carolyn's main projects focus on green infrastructure, urban adaptation to climate change, and water management. She wrote her undergraduate thesis on climate change and the water shared between Chile and Argentina and is enthusiastic about diving deeper into the economic and legal barriers to comprehensive water management. She helped organize an 80+ person event on July 30th where NRDC launched a recent issue brief on water scarcity in the Metropolitan Region. The event brought together Chilean and international experts to discuss the growing water scarcity in the Metropolitan Region and possible solutions. Carolyn was in charge of a photo exhibit that showcased flooding and drought events in local water basins and within Santiago, the city home to roughly half of Chile's population. The photos served as a visual guide to the severity of the situation in the region. She was also invited to visit Laguna Aculeo with the NRDC team to get a first-hand glance at the devastating disappearance of water resources near Santiago. 
At the end of her internship, Carolyn focused on collecting in-depth interviews on behalf of NRDC. She met with local and federal government officials, non-profit actors and academic researchers involved in water and urban adaptation to climate change to document the challenges facing comprehensive water management and green infrastructure implementation from various perspectives. She used these interviews to form an analytical brief on water management and green infrastructure's potential in Santiago, and co-created an infographic for her NRDC and Adapt Chile partners. Click here to see a few photos from Carolyn's internship. 
---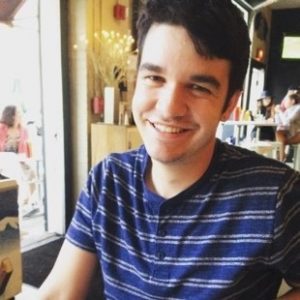 Mark Benedetti, at CDP North America in the Cities, States, and Regions team, worked on an initiative that showcases municipal sustainable infrastructure projects to investors called Matchmaker.  Specifically, he was conducting city outreach, helped out with CDP Matchmaker's workshops in Chicago and Cleveland, and drafed a project report on how to incorporate social equity/environmental justice data into the Matchmaker program.
Click here to read Mark's internship report. 
---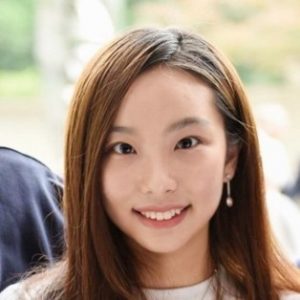 Catherine Yang, at Greentown Labs as the Tufts Summer Fellow, supported day-to-day relationship management of partnerships with international University, Accelerator, and Incubator partnerships; identified synergies and opportunities for collaboration; worked with internal leadership teams to identify, qualify, and initiated partner opportunities and negotiations with relevant international Universities, Accelerators, and incubators; managed necessary integration/communications to highlight value and ensured smooth partner hand-off to key internal stakeholders for full activation of partner opportunities; and organized and hosted international delegations and recommending plans for action. 
Catherine worked with the strategic partnership team and business development team to identify, qualify, and initiate partnership opportunities and negotiations with potential sponsors. She was also responsible for furthering the collaboration between Tufts and Greentown by hosting tours and organizing engagement activities for Tufts students and faculty members. Moreover, she led a research project to identify top ten innovative corporate climate leaders in each of the seven sectors including transportation, electricity, agriculture, manufacturing, buildings, water, and electronics by designing detailed metrics to measure and rank corporate commitments to climate action, sustainability, and innovation.
---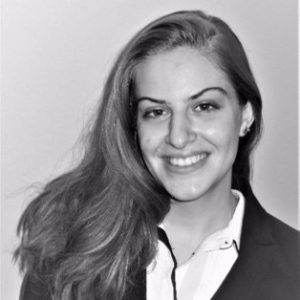 Molly Elder, at the Woods Hole Research Center (WHRC), drafted a literature review of the social cost of carbon and presented the results to the WHRC team.  She also refined a model to estimate the effectiveness of fire-fighting expenditures on burned area, providing estimates of the dollar cost per ton of CO2 emissions avoided.  The results showed that fighting boreal fires is a very cost effective way to reduce carbon emissions.  She then combined the results with social cost of carbon (the "benefit" of reducing burned area) to generate some policy implications. Read Molly's internship report here.
---
2018 CPL Strategic Internship Program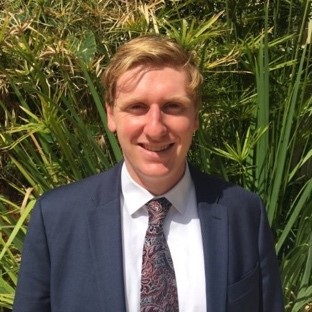 Danny Tobin, at UNDP in Uganda, worked on the GCF project "Early Warning and Climate Information: Integrating Climate Services with Decision Support in Uganda's Adaptation and Development Strategy."
The UNDP Uganda office is aimed at supporting Uganda's efforts achieve lower middle-income status by 2030 through sustainable inclusive economic development and inclusive and effective governance.  One of the projects being implemented is the "Early Warning and Climate Information: Integrating Climate Services with Decision Support in Uganda's Adaptation and Development Strategy," on which Danny worked.  The project aims to strengthen climate information and early warning systems to support communities to make climate-resilient decisions.  In particular, Danny worked to support the project by providing training on GIS systems to ministry staff, organizing existing and new digital district wetlands data, creating GIS folders for every district with 6 types of graphs and tables showing wetland information such as percent degradation, hectares degraded, and seasonality, setting up the Geodatabase with relevant wetlands, districts, and year 1 intervention sites for the project, and creating an ODK rapid assessment form and back end google drive folder.
Besides his support for the UNDP office, Danny also undertook additional Climate Policy Lab and capstone research investigating the theoretical synergies and tradeoffs between adaptation, mitigation and development in Uganda, as well as which synergies are already being realized and which key ones are not yet being pursued. Read Danny's internship report here.
---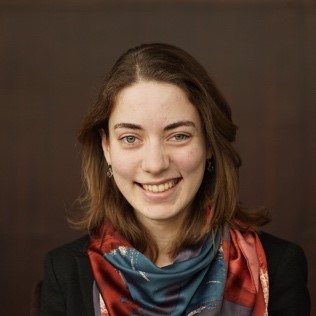 Juliette Devillard, at Greentown Labs in Somerville, worked on launching and managing a call for applications to the Greentown Labs Bold Ideas Challenge.
Greentown Labs is the largest clean technology incubator in the United States and home to more than 80-member companies that collectively employ over 900 people. Greentown Labs' mission is to "foster a passionate community committed to solving the world's biggest efficiency, energy and environmental challenges by providing the resources and labs startups need to succeed."  Juliette's role was to support Katie MacDonald, Director of Strategic Partnerships, with all aspects of the Greentown Launch program.  During the summer, she helped launch a call for applications for the current Greentown Labs Bold Ideas Challenge, which is run with the French multinational corporation Schneider Electric. Juliette was responsible for managing inbound applications to the program and helped to organize the different stages of judging and the program's launch event.  Through a self-identified need, Juliette set up "pitching and public speaking" office hours at Greentown labs and helped to coach 20 different startup members, 17 of whom were co-founders or CEOs, who were directly responsible for pitching to investors.  She also ran a 1-hour seminar on pitching techniques that was attended by over 50 people. Read Juliette's internship report here.
---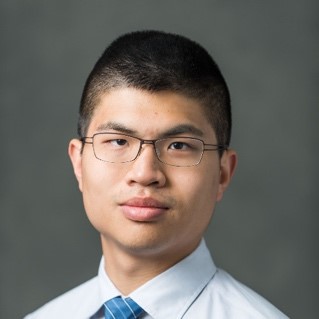 Mathew Lee, at CDP in New York, worked on the CDP Cities Annual Disclosure Project.
CDP is an international, not-for-profit organization providing the global system for companies, cities, states and regions to measure, disclose, manage and share vital information on their environmental performance. Matt worked to support a variety of cities to record their annual disclosures on key environmental and climate indicators, including providing technical assistance for climate mitigation, adaptation and emissions measurement.  In the process, he documented all activity, including tracking engagement outreach as well as maintaining and updating an internal database for all of CDP's city contacts in the U.S. and Canada.  Matt also participated in special projects related to the U.S. and Canadian reporting cities, including analysis and data aggregation related to, and in preparation for, the Global Climate Action Summit in September 2018.
---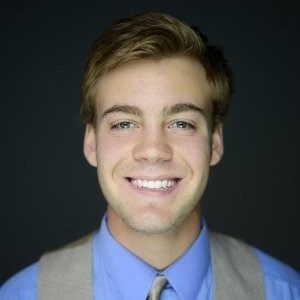 Leif Hansen, at Nacional de Energía Y Sostenibilidad Isleña (INESI) in Puerto Rico, worked on a project involving corporate/startup partnership in modernizing the electric grid through improved hardware and software management.
INESI is an interdisciplinary organization that seeks to connect all energy-related research and development in Puerto Rico.  One of their current initiatives is to set up a knowledge platform, which aims to serve as a mechanism for the coordination and support of sustainable energy activities undertaken by and with various Puerto Rican and other U.S. academic institutions.  This platform is called "Resiliency through Innovation in Sustainable Energy for Puerto Rico" (RISE-PR).  Leif's key responsibilities were to support the work of RISE-PR.  In particular, he helped organize, facilitate, and draft proceedings for the 3rd RISE-PR strategic workshop.  Leif also began to map what is currently being done, as well as planned, in the areas of energy policy, programs, and projects so that CPL could begin to assemble a vision for future possible interventions. Read the report on the RISE-PR workshop here.
---
2017 CPL Strategic Internship Program

Greg Goodwin, at Greentown Labs in Somerville, developed a compelling proposal for a 'grid of the future' accelerator program run by Greentown Labs and it's partners
Greg interned at Greentown Labs in Somerville, MA to research and develop a compelling proposal for a 'grid of the future' accelerator program run by Greentown Labs and it's partners. The purpose of this program was to redefine how utilities and incorporates work with early stage technologists to enhance the resiliency, efficiency and digitization of the future electricity grid to enable further deployment of renewables.
Read Greg's blog post.
---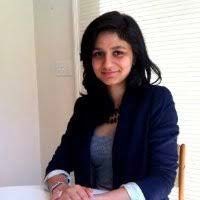 Zerin Osho, at United Nations Development Programme India conducted an Indian Emissions Trading Scheme (ETS) feasibility study.
Through UNDP New York, Zerin obtained an internship with UNDP India, in collaboration with the Indian Ministry of Environment, to conduct an Indian Emissions Trading Scheme (ETS) feasibility study, including an evaluation of the existing PAT scheme. The research is titled "India's PAT Scheme and the Possibility of Extending its Application to the Other Sectors While Aiming for Stringent Targets." She assisted with the process of writing a GEF proposal for UNDP to include the expansion and domestic linkages of the PAT system in the mandate for the next three years.
Read Zerin's blog post.
---

Matthew Arnold, at United Nations Development Programme in the Pacific Island region identified and conceptualized potential GCF- funded CCM projects.
The objective of Matt's assignment was to provide assistance to UNDP country offices in the Pacific Region in the identification and conceptualization of potential GCF-funded CCM projects in the Pacific Island Countries (PICs) that they cover. He worked on the CCM projects of the UNDP-Samoa Multi-Country Office (MCO).
Read Matthew's blog post.
---

Elizabeth Minchew, at United Nations Development Programme Papua New Guinea strengthened climate early warning systems.
Elizabeth's internship focused on supporting the Government of Papua New Guinea to develop a $30 m project on strengthening climate early warning systems to support small holder agriculture producers (commercial and subsistence), coastal businesses (small boat operators) and flood management. As part of the project scope, help explore linkages with the private sector (insurance, commodity enterprises, etc) to co-invest in this initiative.
---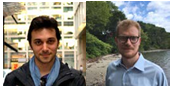 Ozgur Bozcaga and Graham Jeffries, worked with Professor Avery Cohn conducted research on the potential for local incentives in Brazil to drive climate mitigation policy and reduce deforestation.
Professor Avery Cohn, together with PhD students Graham Jeffries and Ozgur Bozcaga, conducted research on the potential for local incentives in Brazil to drive climate mitigation policy and reduce deforestation, focusing on the land use, land use change, and forestry sector. Questions this study is looking into include: How and why do co-benefits drive changes in climate change mitigation policy? Can co-benefits-focused strategies grow constituencies for climate action? What strategies have successfully employed co-benefits discourses to drive change in climate policy? Why or why not might such strategies be transferable? Might co-benefits help to coordinate climate action with actions towards achieving other aims such as the Sustainable Development Goals? What are priority actions to harness local incentives information to promote climate action?
---
CIERP has also supported the following internships:
2018: Woods Hole Research Center
2017: Climate Policy Lab, SEforALL, BP
2016: United States Department of State Bureau of Energy Resources, Climate Policy Lab, Climate Team at the United Nations Global Compact Office, Institute of Tibetan Plateau Research (ITP) of the Chinese Academy of Sciences, Suzhou Environmental Monitoring Center, MINT Energy
2015: Climate Change Group of the World Bank, United States Department of State Bureau of Energy Resources, Woods Hole Research Center, The Climate Group, Solstice Initiative, WWF
2014: United Nations Office of the High Representative for the Least Developed Countries, Landlocked Developing Countries and Small Island Developing Countries (OHRLLS), Research on policy options for South Korea and China to improve the condition of forests in North Korea, Research on natural resource conflicts related to hydropower development in the Brazilian Amazon, NREL
2013: The Nature Conservancy's Global Climate Change Team,  2013 Environmental Leadership Program (ELP), Costa Rican Ministry of Foreign Affairs