Preclinical Trials
We will be going back in time before Lisa even has the option of participating in the Phase II clinical trial, to go through the process of drug development. The process of drug discovery, testing a new drug in animal models, and bringing the drug to the market takes a lot of time and money! Our drug company has been working for the past 7 years and has completed preclinical trials (testing the toxicity and efficacy of the drug in animal models) for 4 anti-HIV drugs (Etravirine, PRO 542, Raltegravir, and Maraviroc). Today we will be selecting one of those drugs to move forward to Phase I clinical trials where the drug will be tested for toxicity in healthy humans.
---
In the tabs below, you'll find the information you need to prepare for class. To access copies of the slides, workbook, and teacher resources, click the Box download (for .pptx, .docx, and PDF files) or the link to the Google Drive folder at the bottom of the page.
Overview
Learning Objectives:
Students will be able to summarize the drug development process and the purpose of preclinical trials.
Students will analyze data from different career roles and decide as a group which drug to move forward to Phase I trials in healthy humans: Raltegravir, Etravirine, Pro 542, or Maraviroc.
Students will be able to define efficacy, toxicity, standard of care, and half-life.
Activities: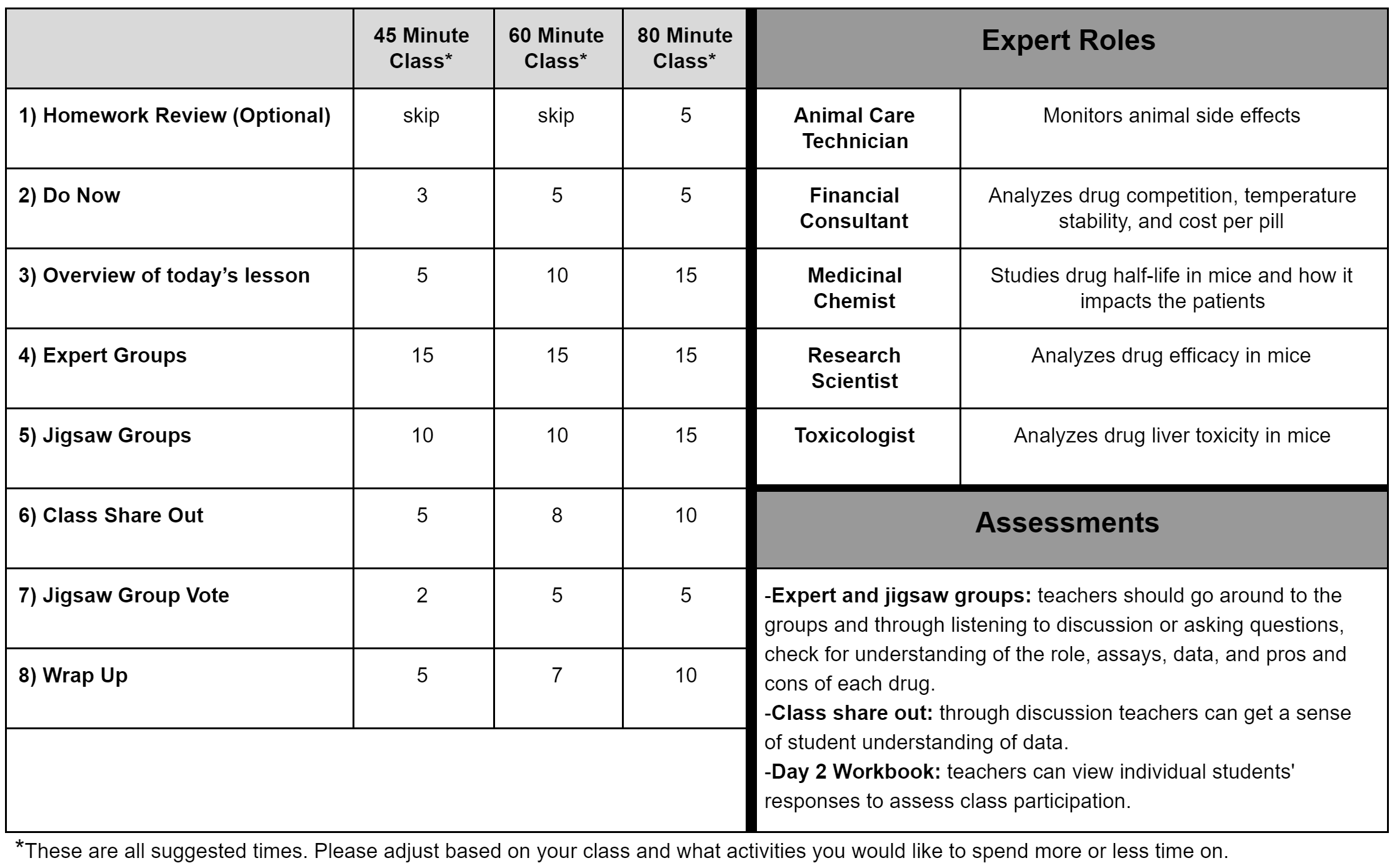 Daily Slides
There are classroom implementation suggestions in the speaker notes section of this presentation. To view these, click on the gear in the control bar below the video, or press "s" on your keyboard.
Workbook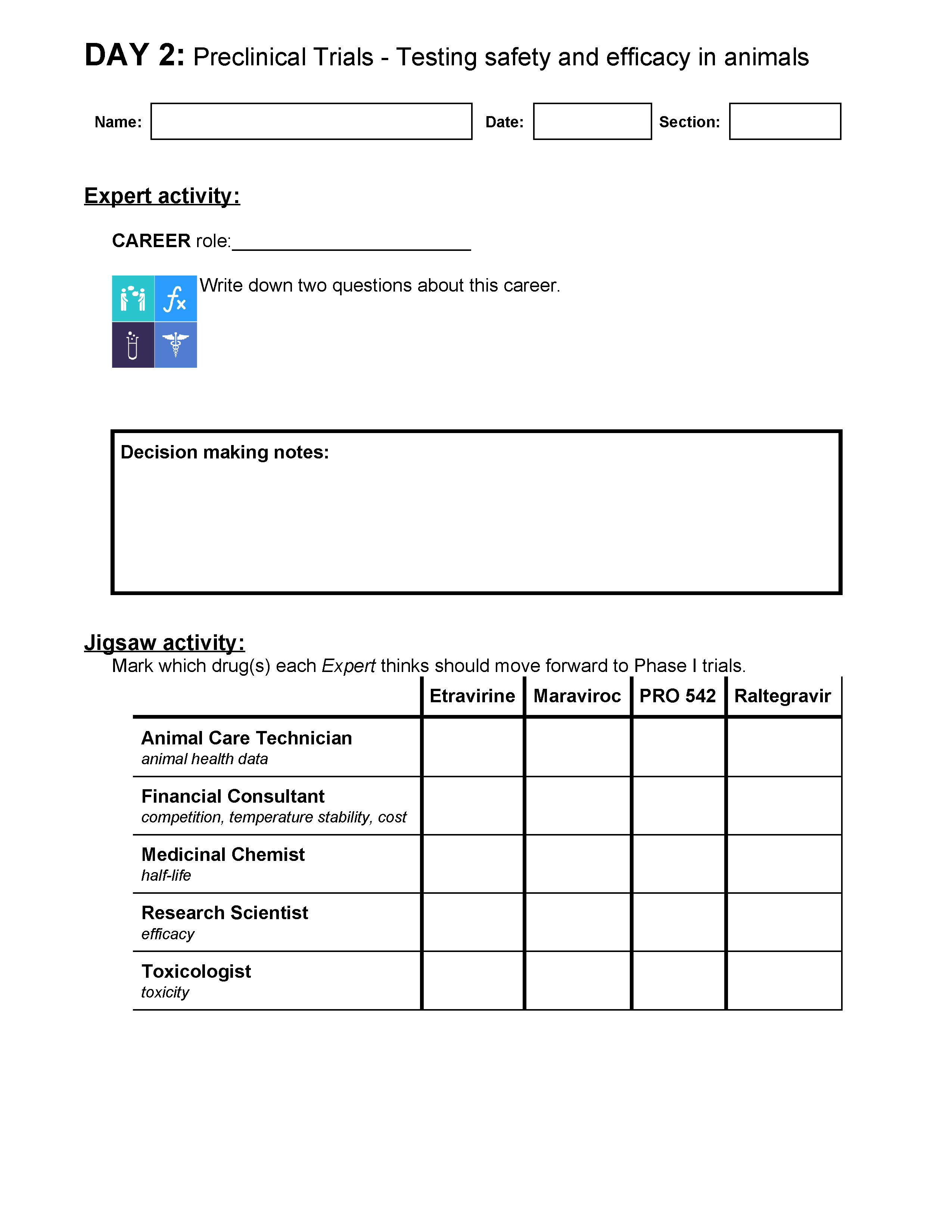 Data Notes
Career Infographics