BioScann Reflection and Career Exploration
The four drugs that students have been working with this week are real drugs that have been developed by drug development companies. Today's lesson will begin with a reveal of what happened to these four drugs in real life. A teacher lecture about STEM careers will help set the stage for a career exploration activity. On their own, the students will think about their skills, ideal job characteristics, etc. and use a website to help them find a career that is of interest. They will make an infographic (fill-in-the-box figure in their workbook) and answer interpersonal questions that they can use to share the career with their peers. Finally, the teacher will wrap up with a discussion of what skills they used during the week and how it impacted their career choice.
---
In the tabs below, you'll find the information you need to prepare for class. To access copies of the slides, workbook, and teacher resources, click the Box download (for .pptx, .docx, and PDF files) or the link to the Google Drive folder at the bottom of the page.
Overview
Learning Objectives:
Students will understand the fate of the 4 drugs and be able to explain why some were approved by the FDA even though they are extremely toxic.
Students will be able to identify resources to help them research careers.
Students will be able to list some skills that are required for STEM careers.
Activities: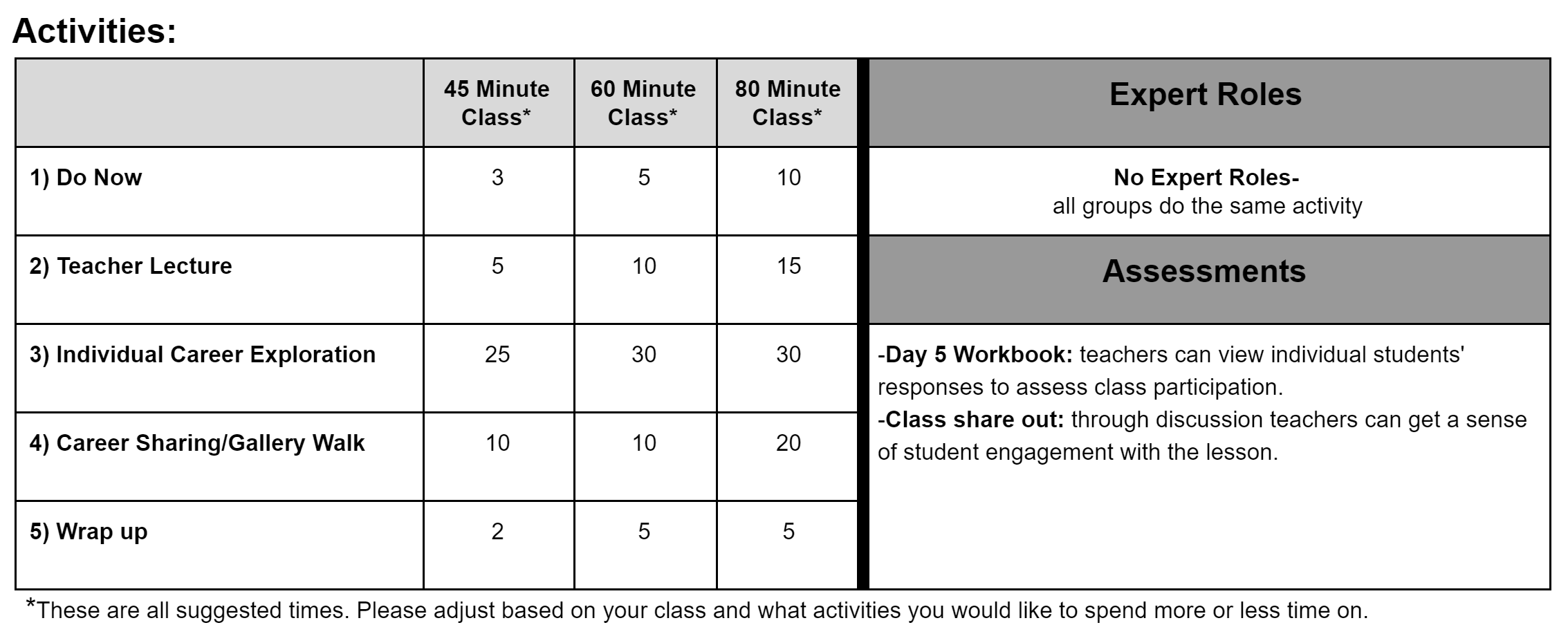 Daily Slides
There are classroom implementation suggestions in the speaker notes section of this presentation. To view these, click on the gear in the control bar below the video, or press "s" on your keyboard.
Workbook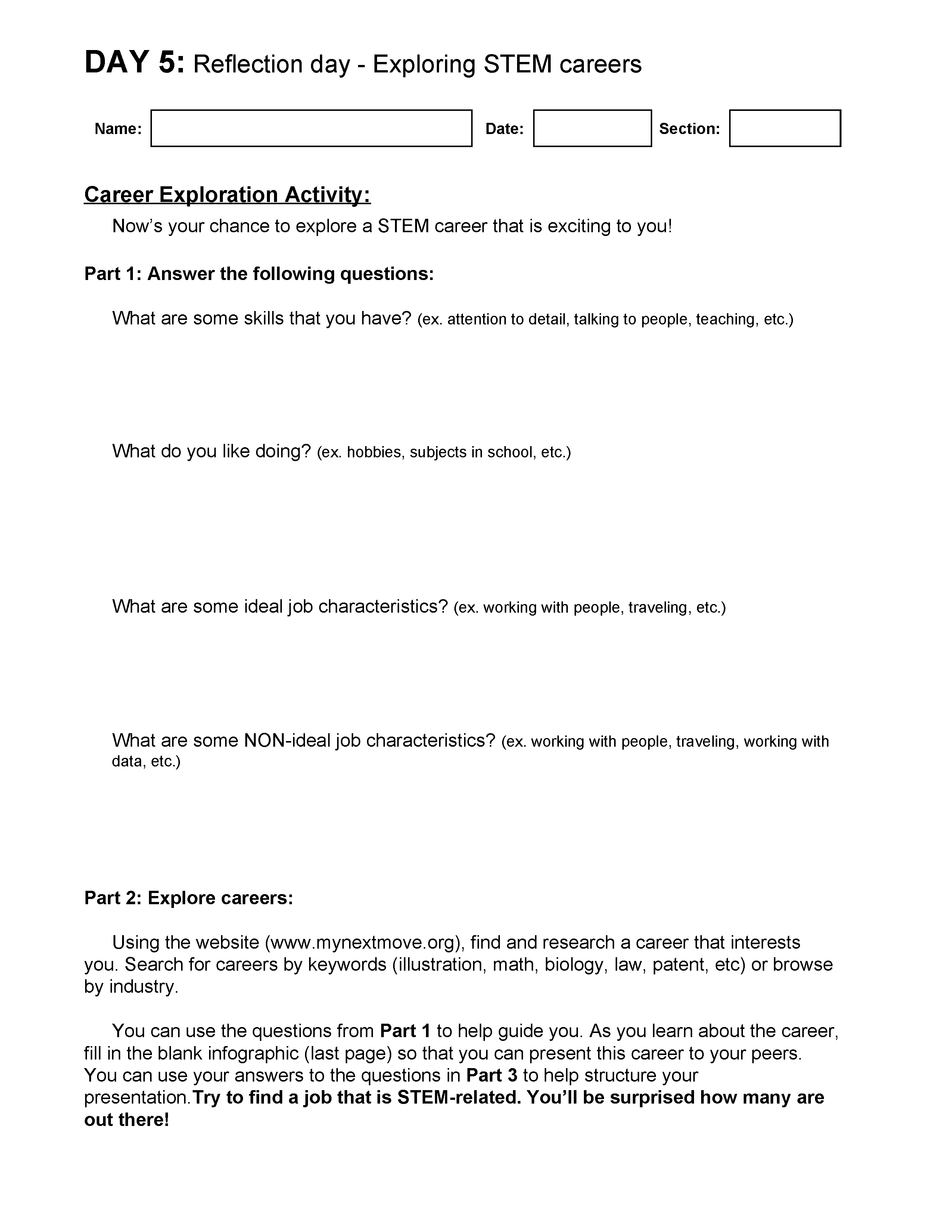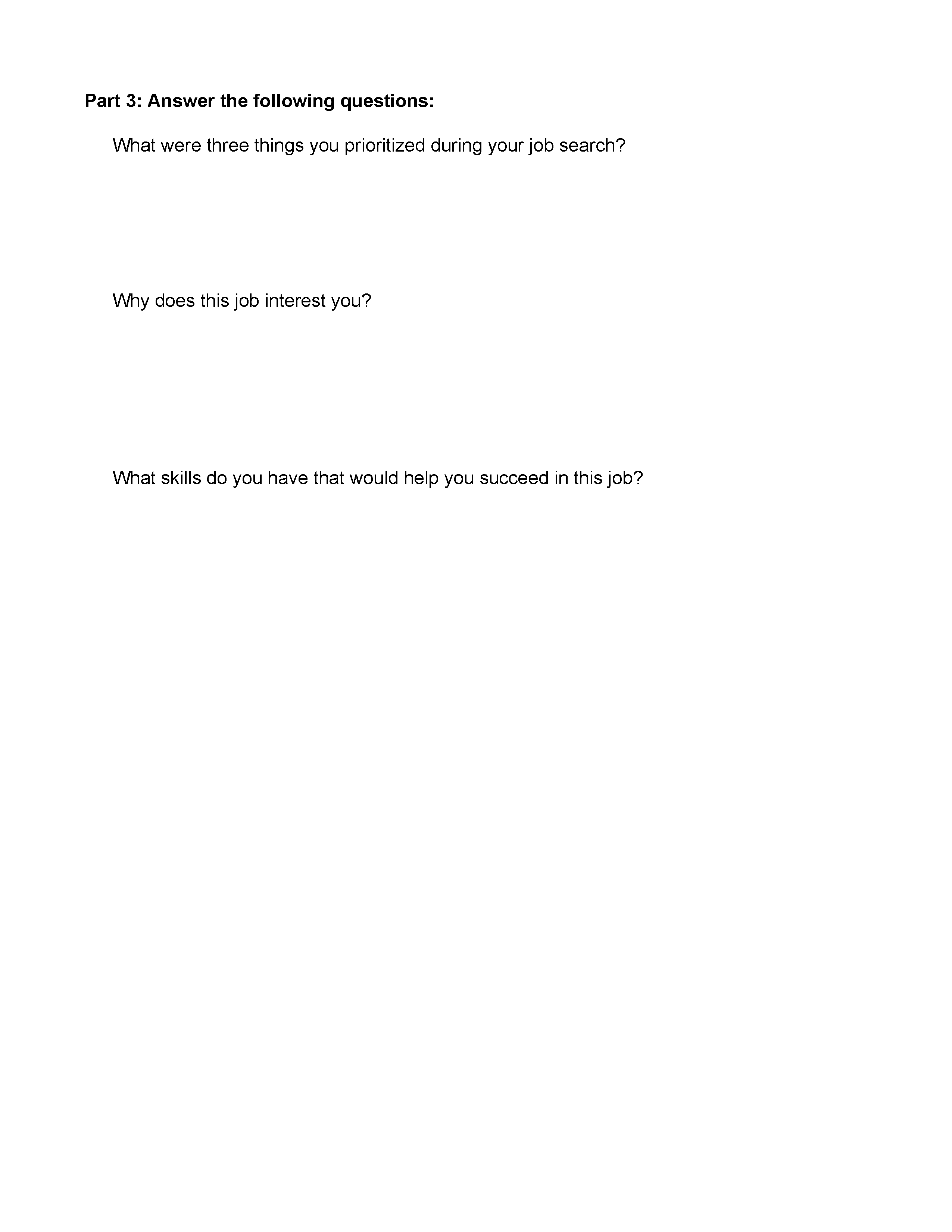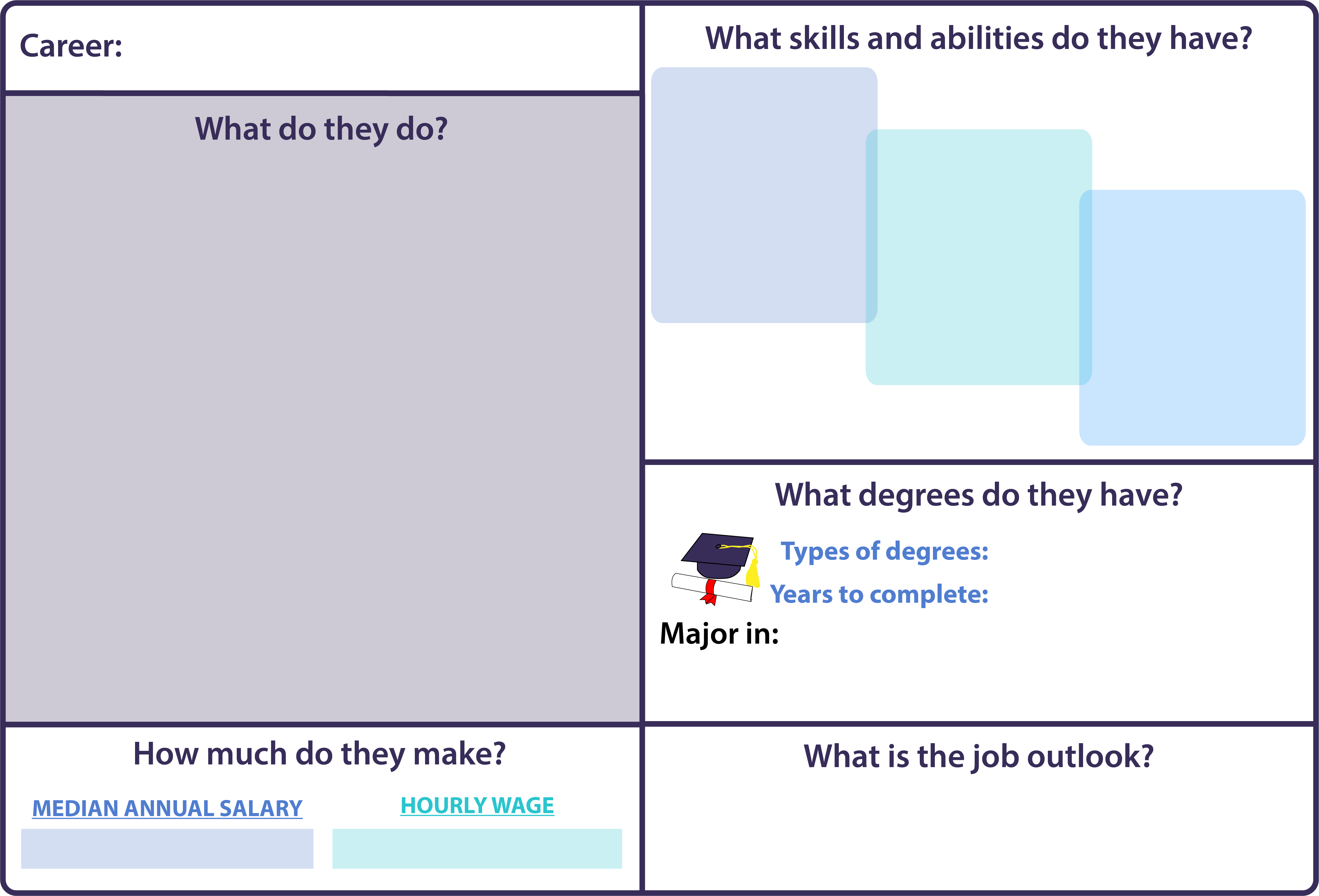 Examples of Student Work